Save money on a new Audi today
Introduction 
Audi has overhauled its executive class five-door coupe, giving it a refreshed look both inside and out, plenty of technology, and the promise of improved driving dynamics.
With the A7 Sportback, the German car maker is hoping to bring the flashy design of a coupe, and marry it to the comfort of an executive saloon and the practicality of an estate. It achieved that goal with the last model, giving the new version a lot to live up to. 
Audi says that the 'rakish silhouette' is just about all that's carried over from the previous generation A7 Sportback. Engineers have worked to reduce rolling road noise, there are fewer vibrations throughout the body, and acoustic glass helps to keep the cabin ever quieter. Coupled with ride-improving air suspension it makes the A7 an excellent long-distance cruiser.
Electrification has also made its way to the new A7 Sportback, with a mild hybrid set-up included on both diesel and petrol variants. It's only a small battery and motor and the car won't drive on electric alone, but it offers slight economy and performance gains.
Other new features include a suite of driver assistance aids, such as a semi-autonomous cruise control system and parking pilot, which leaves parking to the car's on-board computers.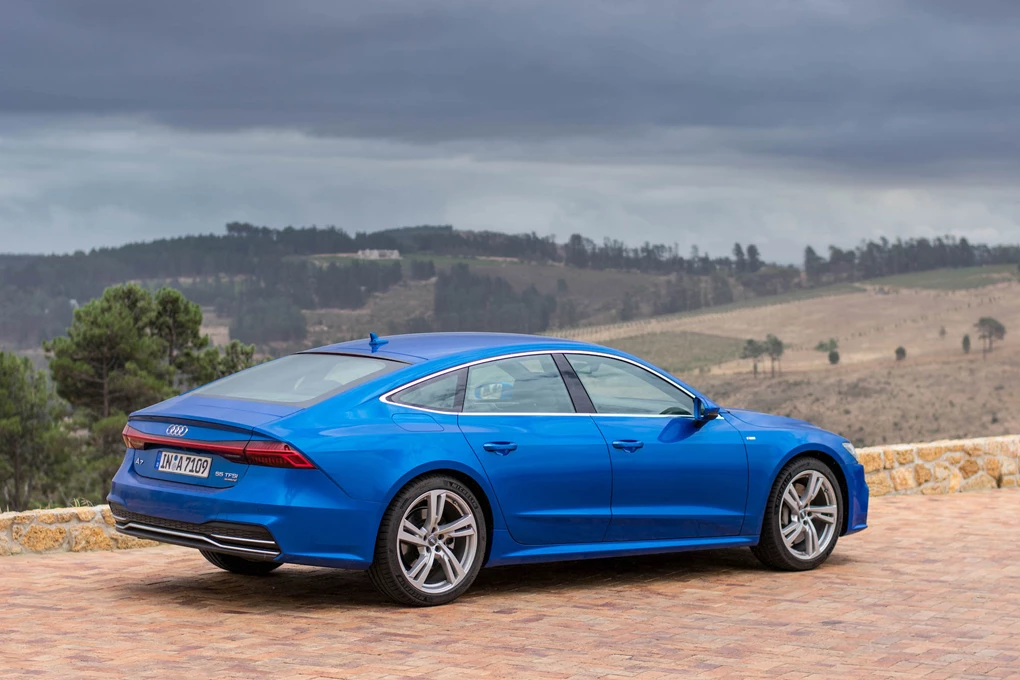 Performance 
There's two engines on offer for the A7 — one petrol and one diesel, both three litres in size. They're denoted using Audi's new naming structure, with the diesel badged as 50 TDI and the more powerful petrol known as 55 TFSI. 
Audi reckons about 80 per cent of sales will be diesel, but in our limited time with the 50 model we found it to be noisier and less refined than you'd expect from an executive cruiser. 
Much more A7-like is the 55 TFSI petrol. There are no economy figures for the diesel just yet, but they'll be considerably better than the official 40mpg the petrol achieves. However, for such a large vehicle that's not too bad, and with 335bhp it's surprisingly spritely, too – 0-60mph takes just over five seconds. Hard acceleration is accompanied by a satisfying 'whizz' from the mild hybrid's electric motor, which is present on both engine options.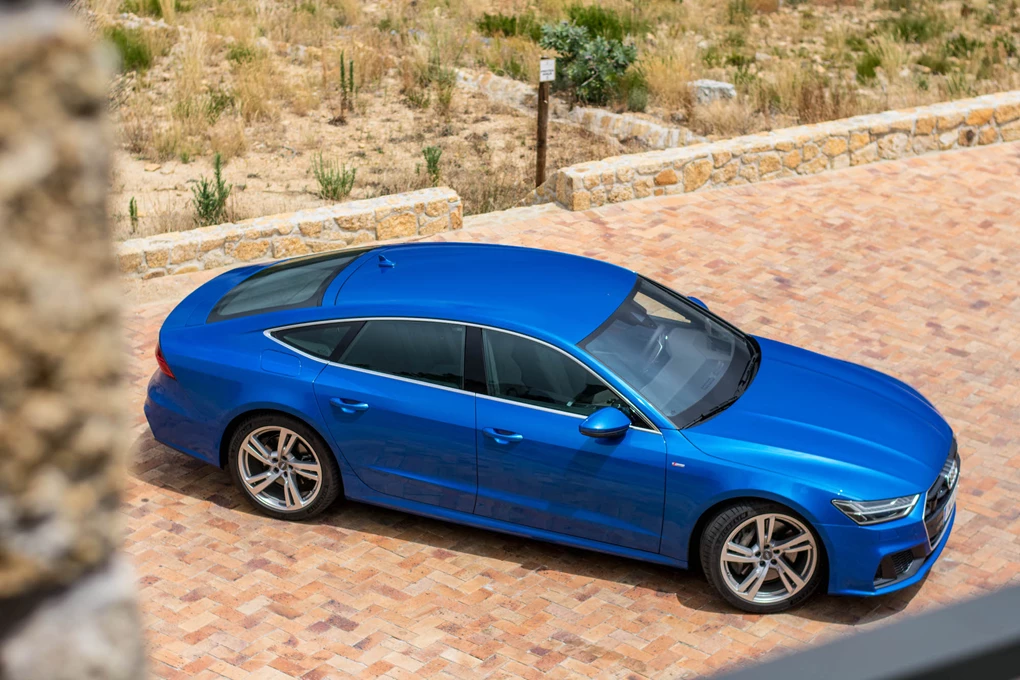 Ride & Handling
The A7 Sportback is best placed on the open road, with cruise control set to 70mph as the miles roll by. Particularly in petrol guise, it's quiet and serene, and the ride is generally exquisite. Opt for the sport suspension and you sacrifice some quality – the ideal option is the adaptive air suspension, which provides the carpet-like ride you expect. 
That's not to say the A7 isn't fun on a back road. Our test route took in winding mountain passes and it performed admirably, helped by the all-wheel steering, which sees the rear wheels turn the opposite way to the fronts at lower speeds to improve agility, and the same direction at high speeds for better stability. In corners, the improvements over the old model obvious to feel.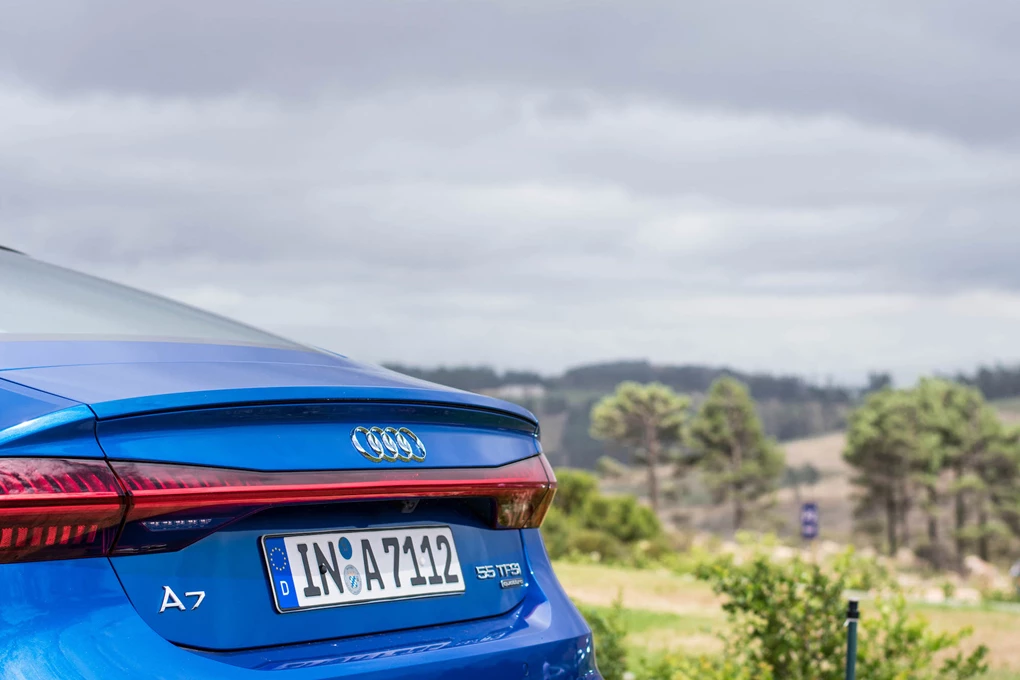 Interior & Equipment
One criticism often thrown at Audi is that its interiors feel largely the same whether you're in an A3 hatchback, A8 saloon or R8 supercar. However, the new-generation cabin debuted in the A8 and continued here in the A7 feels futuristic and a big step up for the brand. 
A larger wheelbase means there's more cabin space too, while a pair of large central touchscreens declutter the dashboard. However, with almost all functions taken away from physical buttons it can be a bit of a faff trying to navigate even basic menus, such as climate controls and the radio.
There are two trim levels at launch – Sport and S line. The former is distinguished by LED front and rear lights, 19-inch alloy wheels and twin-leather upholstered seats, while S line models get HD Matrix LED headlights, 20-inch alloys, sports suspension and an S line-specific body kit. 
Features common to both trims include Audi's digital instrument binnacle called Virtual Cockpit, wireless smartphone charging, and driver aids such as front collision warning and automatic parking.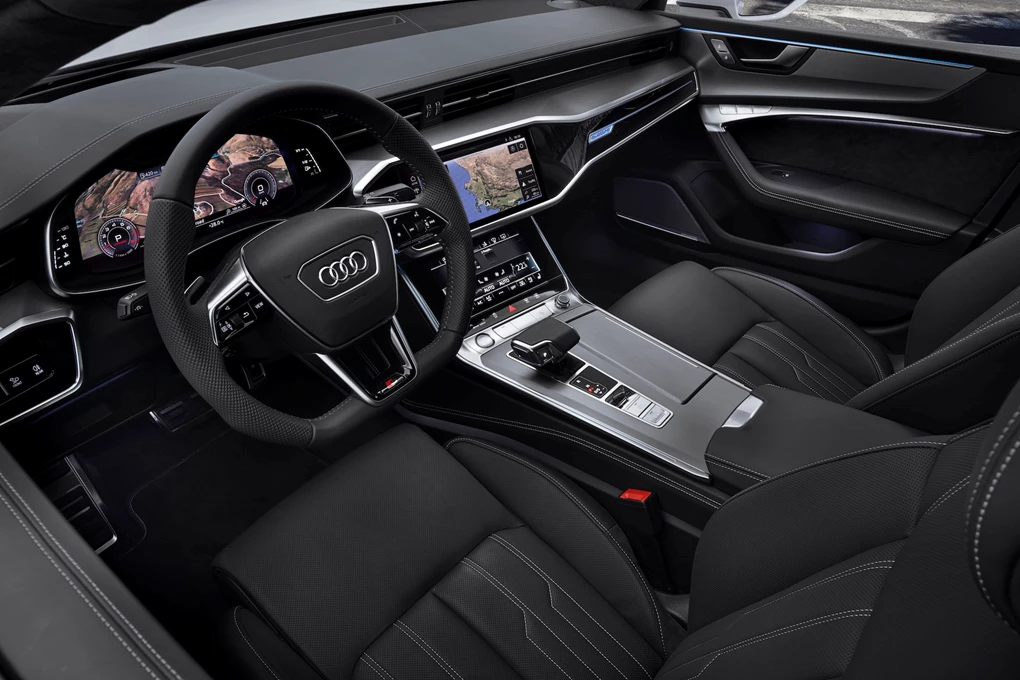 Cost 
Pricing for 50 TDI diesel models is to be confirmed, but 55 TFSI petrols start at £55,140 in Sport trim and £58,040 for S line models.
Official economy figures have yet to be released for the diesel motors, but in testing, it well-exceeded the petrol variant's 40mpg claimed figure.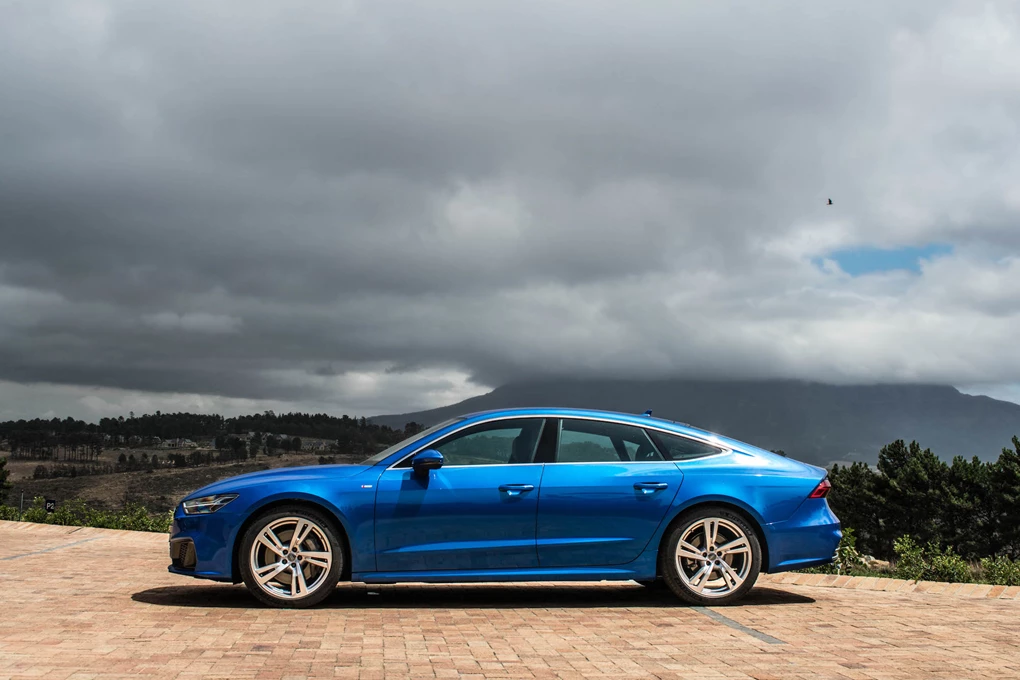 Verdict
While Audi is keen to point out that the new A7 Sportback is an overhaul of the old model, previous owners will be quickly familiarised with the general driving experience – it's quiet, comfortable and spacious. 
However, where the German car maker has really moved the game on is the interior and handling. The cabin feels futuristic, while the cornering ability is seriously impressive for a car this size. 
With the vast majority of buyers expected to opt for diesel it's perhaps a shame the 3.0-litre unit doesn't feel quite as refined as you might hope, but it's by no means a deal breaker – and the lower running costs should offset any qualms about the gruff noise. The petrol feels like the true A7 Sportback experience, though.