Save money on a new BMW today
Introduction
The BMW i3 is an interesting car in many respects. It offers great practicality and, when chosen without the range extender, comes with zero-emission driving – giving you peace of mind.
But now back with even more excitement,  BMW welcomes the face-lifted i3 and its new sibling – the i3s.
Coming with funky styling, a more potent electric motor and better performance, the i3s is hoping to change the way people think about EVs and the perception that they aren't very interesting to drive.
But have BMW done a good job, or are you better off saving your money by going with the milder i3 instead? We take a look…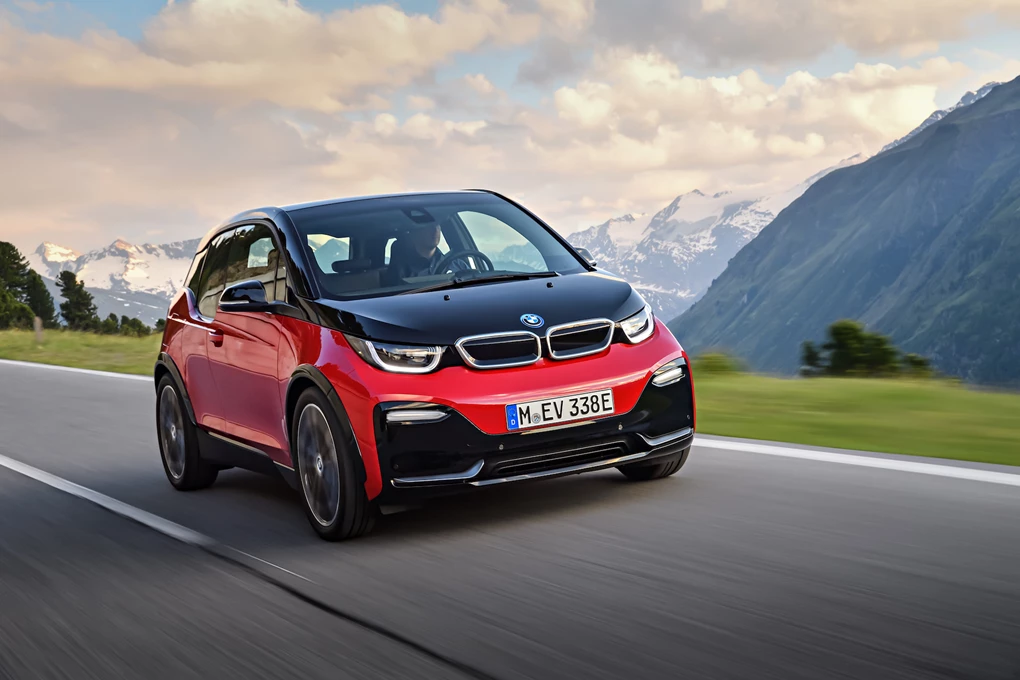 Performance
The i3s has a 33kWh battery powering a synchronous electric motor that develops 181bhp and 270Nm of torque. They combine to launch the i3s to 60mph in just 6.6 seconds and on to top speed of 99mph. As electric engines give all the torque instantly when you put your foot down, the acceleration feels quite fierce – although it feels much faster than it really is.
As the technology is still developing, the range is 174 miles – which is a marked improvement of roughly 70 miles over the previous version – although that can be extended further by the addition of a petrol range extender. Charging with a standard wall socket takes 11 hours – so better to charge overnight – or two-and-a-half hours when using a special BMW wall-box.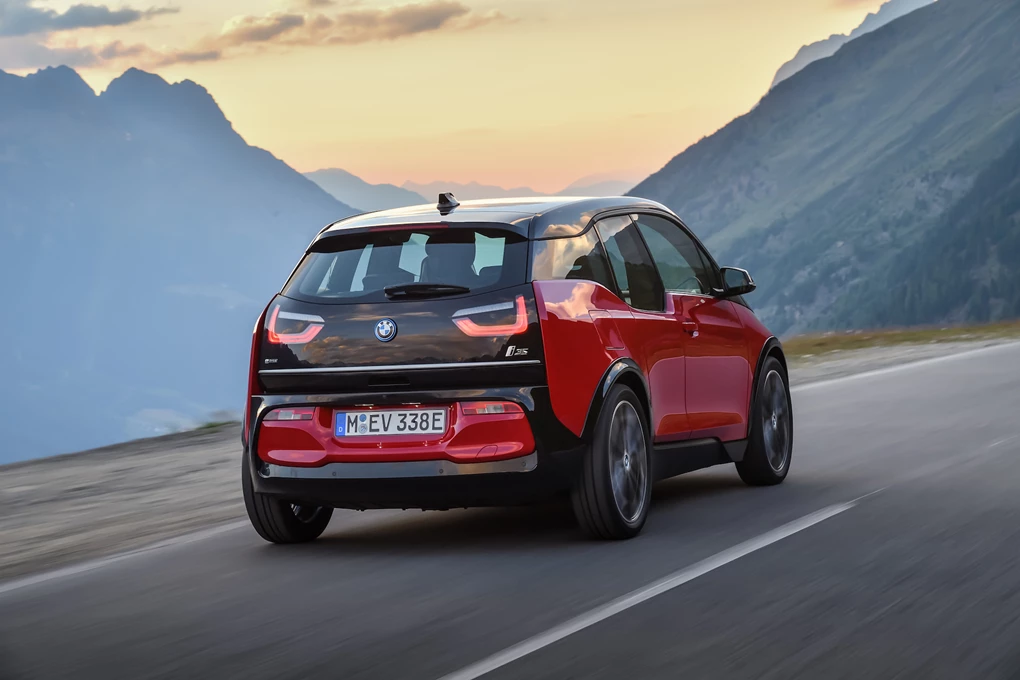 Ride & Handling
What makes the i3s a marked improvement over the previous i3 is that the added power makes the acceleration much smoother and progressive. It also feels good to drive on the open road and can keep up with most things at motorway speeds.
The compact dimensions paired with light steering make it an absolute doddle to drive around town and with the instant throttle response you can zip around urban streets with ease. The sport mode only enhances that, but normal mode performs well, too.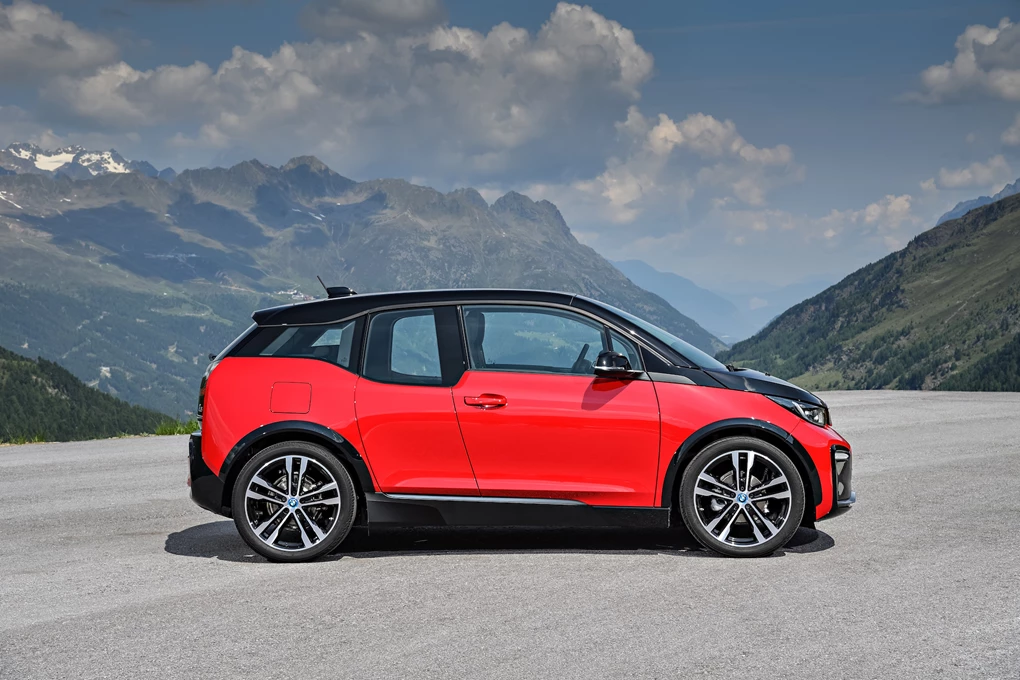 Interior & Equipment
There isn't much change from the normal i3 inside, but that isn't a bad thing as the i3s comes well-specced and up to a very quality finish. Carbon fibre flanked with natural wood is used for dashboard trim, which does make the cabin feel unique. Leather and sheep wool upholstery line the seats, and it is really quite comfortable.
Standard equipment includes 10.25-inch infotainment display with the BMW iDrive system, smartphone mirroring through Apple CarPlay and satellite navigation. Other features include air conditioning, a two-spoke multifunctional steering wheel and a digital information display where the instrument binnacle would be.
Exterior features include LED headlights, sport steering, sports suspension, dynamic traction control and sporty alloy wheels.
Due to the lack of a large engine and a transmission tunnel, interior space is excellent. Due to the boxy nature of the car's design, boot space is not a main factor but that is to be expected. 
Cost
Mainly down to its premium nature and the electric technology, the i3s starts from £36,975, but with the government electric car grant, you can get £4,500 off. Still, £32,475 is a lot of money for a car of this size and practicality. However, the costs you pay at the start are offset by the lack of paying for fuel and road tax down the line. So, if you're able to afford that initial cost, then you should be set. The only additional spending you then need to worry about is your electricity bills when you charge your vehicle at home.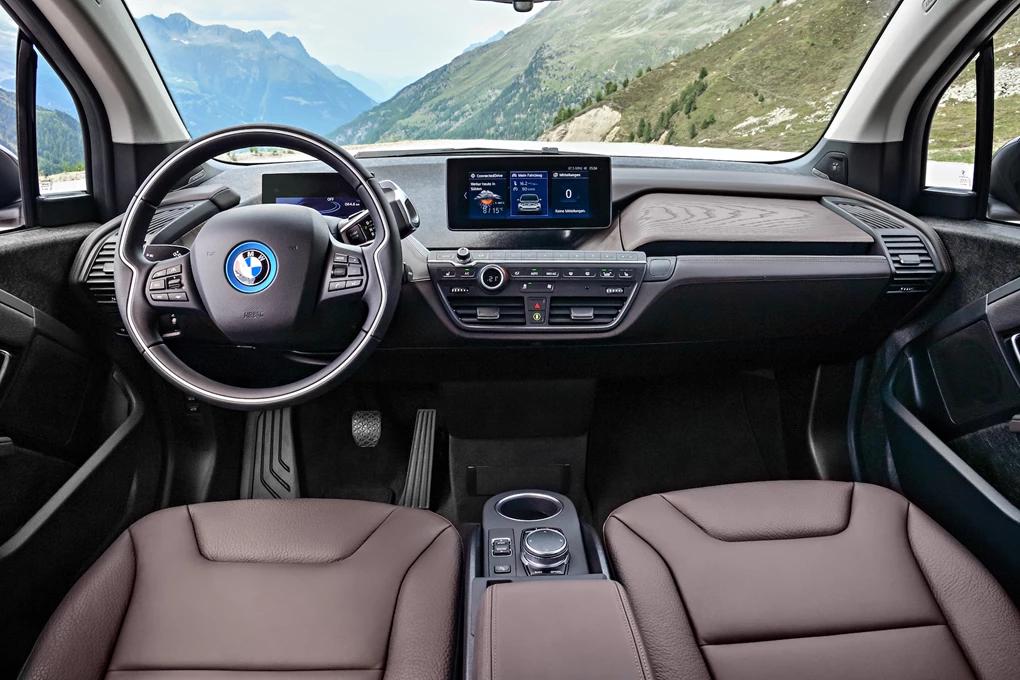 Verdict
For those looking for a capable and well-performing electric car for the day-to-day, then this could be the car for you. Lots of practical space, low running costs and a fun drive make the i3s an interesting option in the hatchback market – even if the initial price is rather high for its segment. The difference in equipment compared to the standard model may not be that great, but it is worth the expense for that added performance on the road.