Introduction 
Crossovers are all the rage in the new car market, with cars such as the Nissan Juke and Volkswagen T-Roc flying out of showrooms. Where does this leave a jacked-up version of a hatchback, though? 
Dacia already has its Duster for those wanting something off-roady - although it's one of few small SUVs that can actually handle the muddy stuff.
The Sandero Stepway sits just beneath the Duster, with it coming with some plastic cladding, roof bars and an additional 4cm ride height over the standard Sandero adding a bit of rugged flair to the supermini range. It still retains the base model's principals, though, as it's cheap, compact and easy to handle. 
While the truth is that it's barely any better off-road than the normal hatchback, it gives that 'lifestyle' flair that customers love. It also comes with front and rear skid plates, as well as two-tone bumpers.
The model has recently been facelifted, including redesigned lights, blue trim on the front grille and some minor tweaks to the somewhat Spartan interior.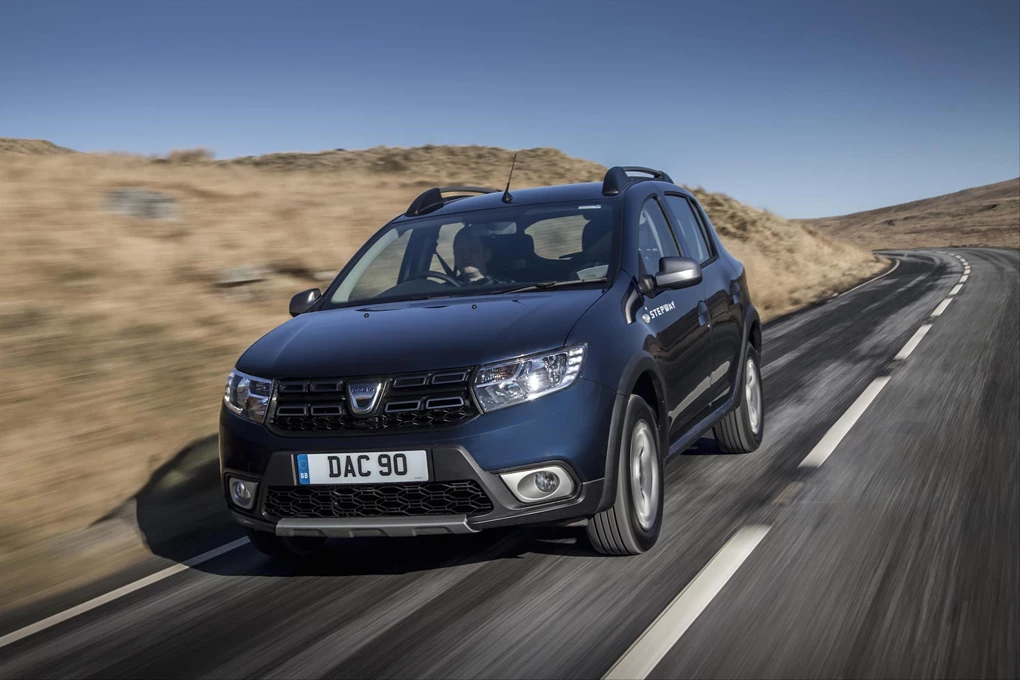 Performance 
Just two engines are available on the Stepway – a 0.9-litre turbocharged petrol and a 1.5-litre diesel engine. We got behind the wheel of the latter. 
Many diesels – particularly in smaller cars – are being shunned as the government's anti-diesel rhetoric hits home with buyers, but this engine is proof there is still space for a small diesel engine. It's pleasantly torquey, making it fantastic for nipping around cities. It's the same dCi engine that is fitted to cars across the Renault-Nissan alliance, and even with the Sandero's lack of sound deadening, it's still smooth, refined and efficient. 
It comes paired with a five-speed manual gearbox, but while it is good to use, the ratios aren't spaced enough, making it difficult to get the most out of the diesel's torque.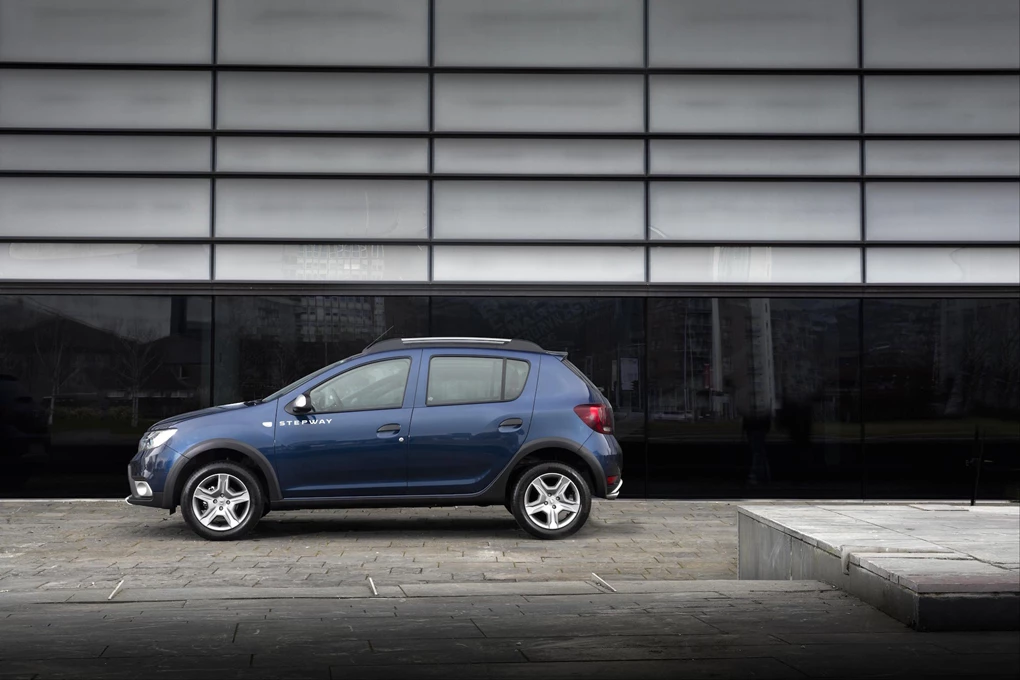 Ride and handling 
To save costs, the Sandero is based on Renault models from the past, meaning it's not exactly sporty or sharp to drive. 
It's comfortable, though, with its soft ride absorbing potholes and jagged tarmac with ease, aided by tyres with large side walls. Unfortunately the roly-poly handling means you slide all over the place thanks to the Sandero's unsupportive seats. The steering is also oddly weighted, meaning it has a good weight to it most of the time, but it's too heavy for parking. This is because of the old-fashioned power steering being used, as opposed to modern electric systems.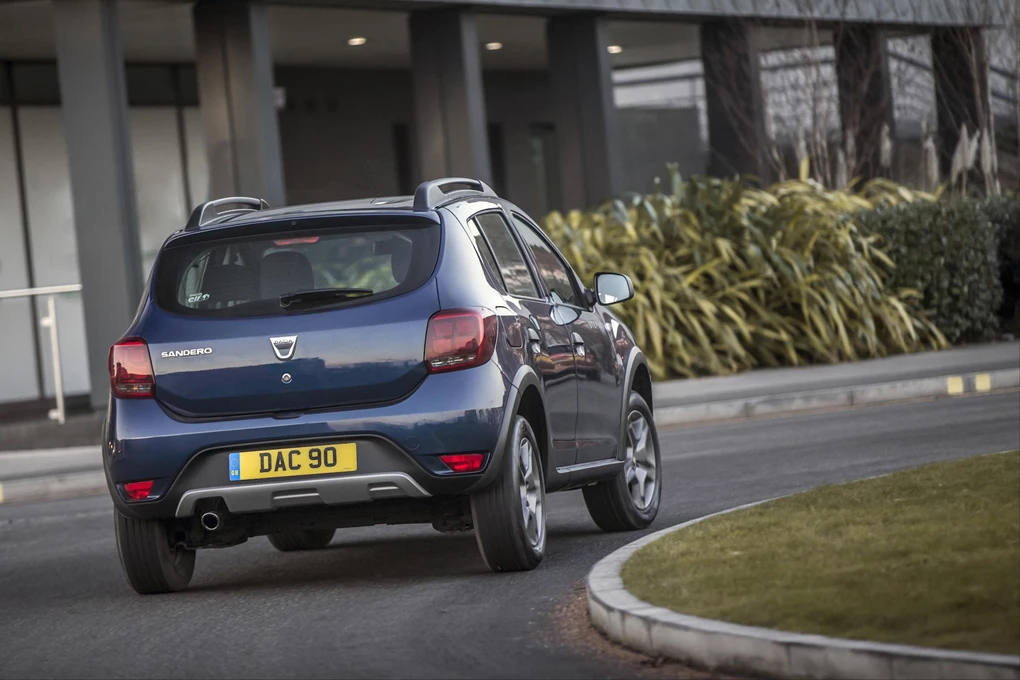 Interior and equipment
The interior is where you soon notice where Dacia has cut costs to keep the price of the Sandero low. It's all very '90s with flat seats, cheap door handles, old-fashioned dials and a nasty plastic steering wheel. You can forget having a fancy infotainment display, too, as this tech has only just reached Dacia and it's only available on top-spec models or as a £300 option on our Ambiance test car.
While it all feels cheap, it's quite well built, with no squeaks or rattles that you might expect at this price. You can't fault it on spaciousness, though, as it easily has space for four adults and a large boot. The boot annoyingly can't be opened up from the outside which is a vast throwback to the early '00s again.
While lacking a touchscreen, Ambiance-trim cars do get a stereo that includes a DAB radio, Bluetooth and USB. It also comes with air-conditioning, front electric windows and a height-adjustable driving seat. It's pretty sparse, though, missing out on kit such as electrically adjustable mirrors and a trip computer that you now presume are fitted on most new cars
You do have the option to the top-spec Laureate trim level that adds rear parking sensors, the aforementioned touchscreen, electric rear windows and cruise control.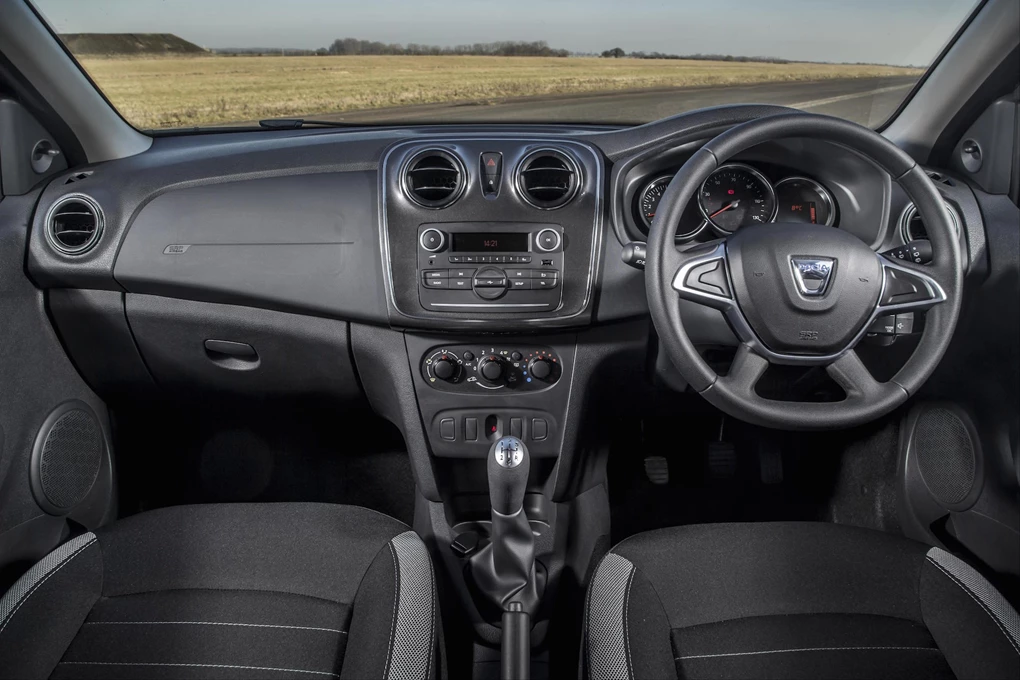 Cost
This is clearly where the Sandero Stepway truly impresses. Finding a supermini for anywhere near this price is a struggle, especially with the equivalent power of this version.
Dacia's prime attribute is its value for many, and it's little surprise that money-tight Brits have embraced Dacia in the five years it's been in the UK.
This mid-spec model isn't as good value as it could be, though. It's best to either to go with the bare bones trim-level model or stump up the extra cash for a well-equipped top-of-the-range model that still undercuts rivals by thousands of pounds.
This 1.5-litre diesel is also impressively efficient, with CO2 emissions of 98g/km and a claimed combined fuel economy figure of 74.3mpg.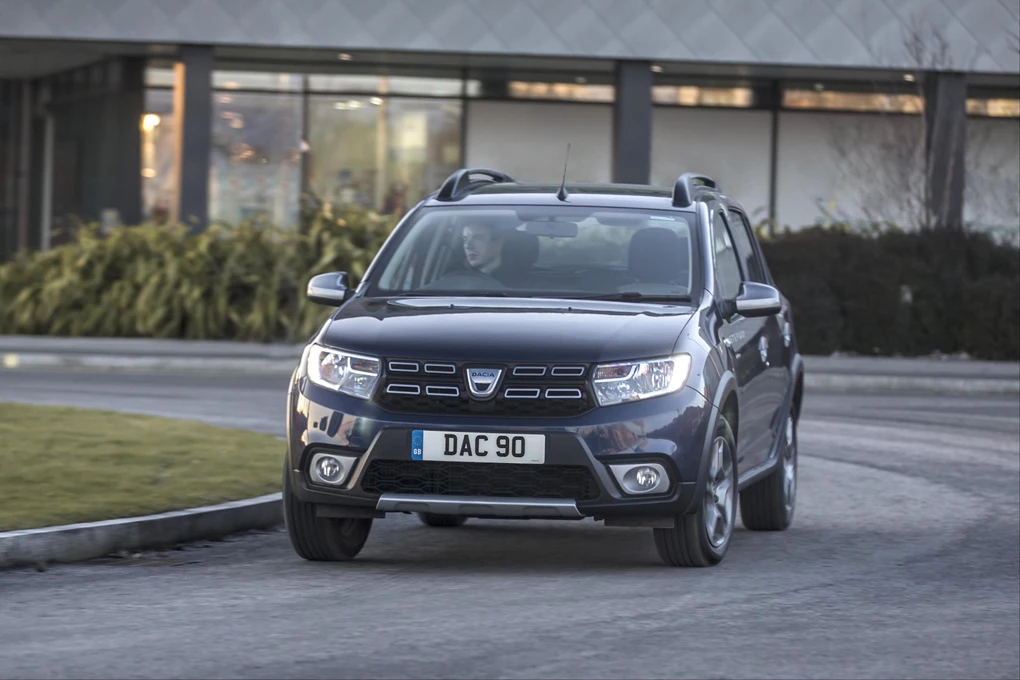 Verdict 
Dacia's welcome approach to value is much-appreciated in a market with many overpriced cars, and even the perhaps unnecessary Stepway version of the Sandero is still well-priced. It is not as far advanced as competitors but for those that love a bargain, the Sandero Stepway – or any of Dacia's current range in fact – is well worth a look. 
The Stats
Model: Dacia Sandero Stepway
Base price:  £10,595
Model as tested: Dacia Sandero Stepway Ambiance dCi 90
Price: £11,190
Engine: 1.5-litre four-cylinder diesel
Power: 89bhp
Torque: 220Nm
Max speed: 104mph
0-60mph: 11.7 seconds
MPG: 74.3mpg
Emissions: 98g/km