Save money on a new Kia today
Introduction
Arguably, there's two hugely emerging trends in the current car market — plug-in hybrid electric vehicles (often referred to as PHEV) and the small crossover SUV. Well, introducing Kia's take on both — the Niro PHEV.
 Its bigger brother, the Sportage, has been a very successful model for the South Korean brand, so there's definite logic in bringing a smaller, more affordable version to the market.
The Niro's plug-in hybrid element should prove to be a major selling point, as it brings relaxing driving dynamics and excellent fuel economy. However, it's got some tough competitors, with plenty of marques comfortably establishing their own models in the same sector.
The Niro has been built on a platform that Kia has specifically designed for hybrids.  Designed from scratch, it has a new look while still bearing resemblance to other models in the brand's range.
Inside, there's an abundance of new technology that just a few years ago would only have been found on premium executive cars. The Niro also uses the latest version of Kia's infotainment software, and features LED lights at the front and rear.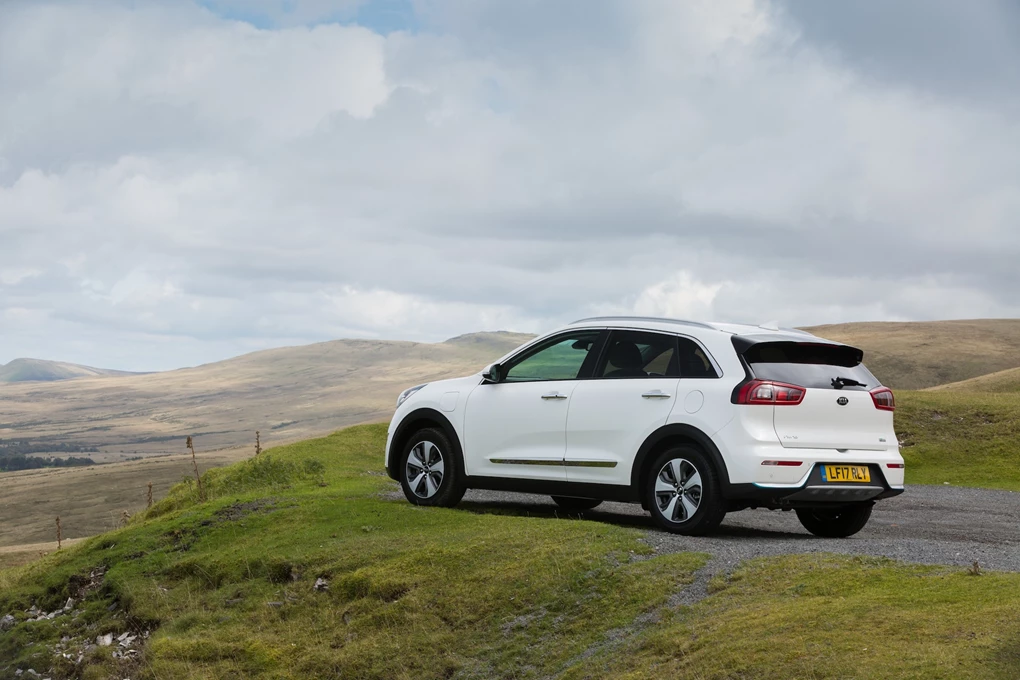 Performance
As the name suggests, the Niro PHEV is powered by a hybrid drivetrain. It has a 1.6-litre four-cylinder petrol unit, paired with an electric motor. Coupled with a six-speed automatic gearbox, the powertrain produces 139bhp and 265Nm of torque, meaning the car is capable of 0-60mph in 10.4 seconds and can reach a top speed of 107mph. 
The Niro encourages smooth acceleration. Gently pulling away allows the vehicle to run purely on battery power, but a prod of the accelerator will cause the petrol engine to burst into life. The only time the Niro's powertrain has much of a struggle is under hard acceleration, where the power flow seems to dip in and out very intermittently — resulting in a sporadic gaining of speed.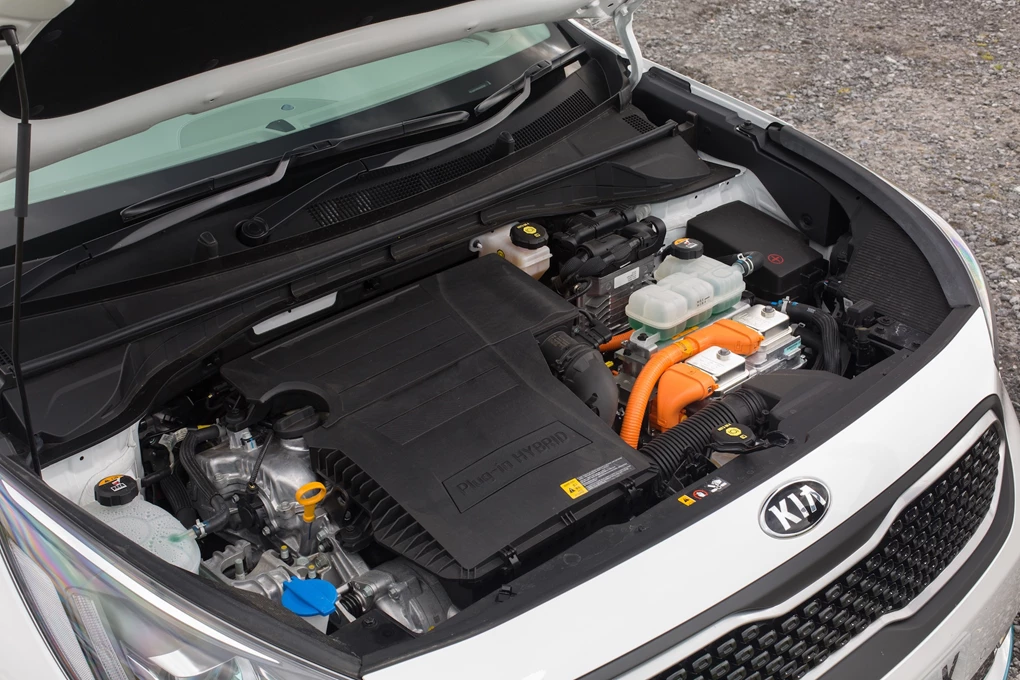 Ride & Handling 
As with most models from Kia and its sister company, Hyundai, the Niro features light steering which brings a relaxing driving experience and makes low-speed city driving much easier. Although this does mean through-the-wheel feel is compromised in more spirited driving.
The result of this is that the Niro feels rather uncomfortable and out of place on most single-carriageway national speed limit roads, and certainly doesn't inspire confidence in the corners. However, this won't be a concern on a morning school run, where a crossover such as this is likely to spend most of its time.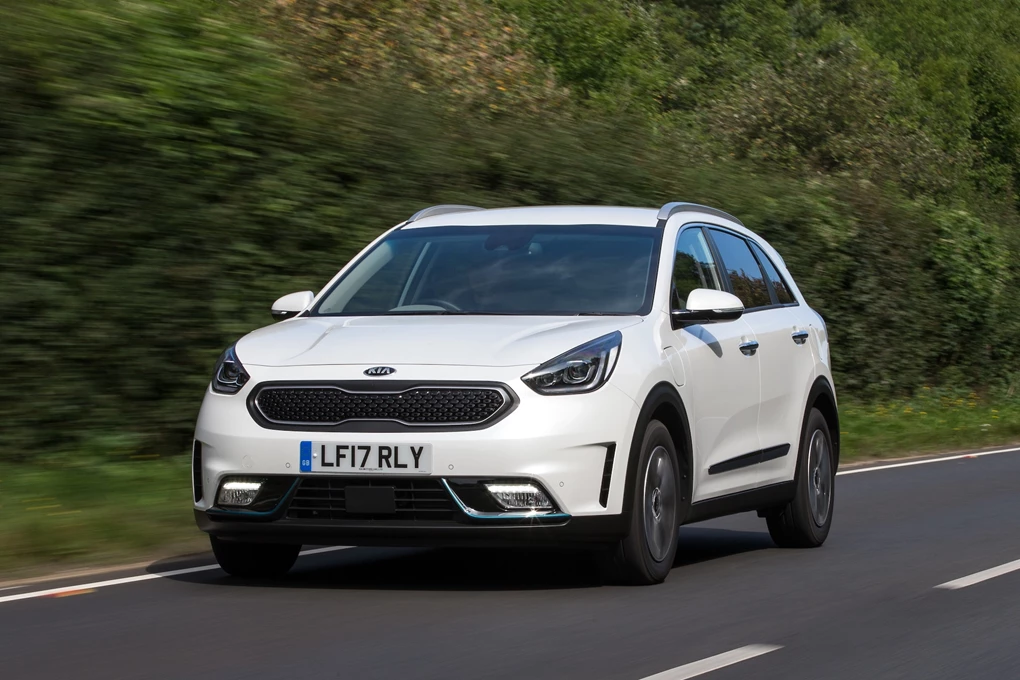 Interior & Equipment
Inside, the Niro is well-built, and everything has a premium appearance. The eight-inch touchscreen infotainment system is a highlight – boasting plenty of functions and is rather user-friendly. There are a couple of strange quirks and features in the cabin, such as a foot-operated parking brake and a traditional key, as keyless entry is not an option.
In terms of spaciousness, the Niro does well. There's plenty of room in the cabin for four people to travel in comfort, and a fifth person can fit in if necessary. Boot space is decent too, especially as the back seats fold down flat to create a large loading area. However, while the boot is adequate in length and width, it could do with being a lot deeper for the benefit of large pets or lots of luggage.
As for standard equipment, you get 16-inch alloy wheels, an eight-inch touchscreen infotainment system, an eight-speaker JBL premium sound system, autonomous emergency braking and smart cruise control.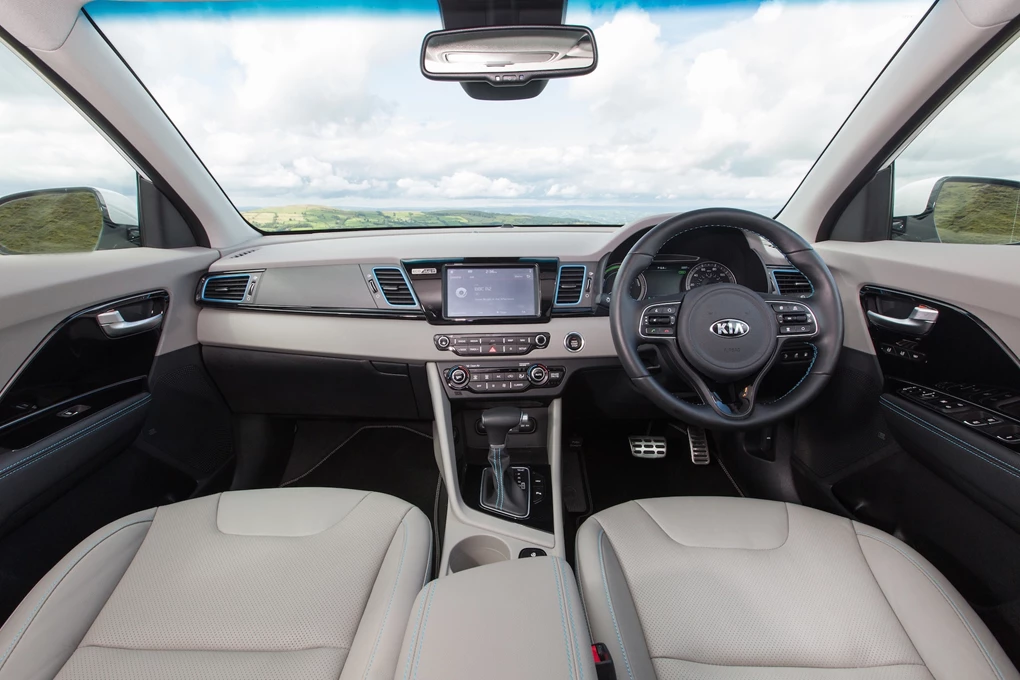 Cost
Value for money is a strong category for the Niro. The PHEV only comes in one spec, which costs £30,495.
You can get the Niro for less money if you opt for the non-plug-in version, which starts at £23,135.
Kia claims this model is capable of 217mpg, but our test car averaged around 58mpg. It falls into tax band B, making it road tax exempt.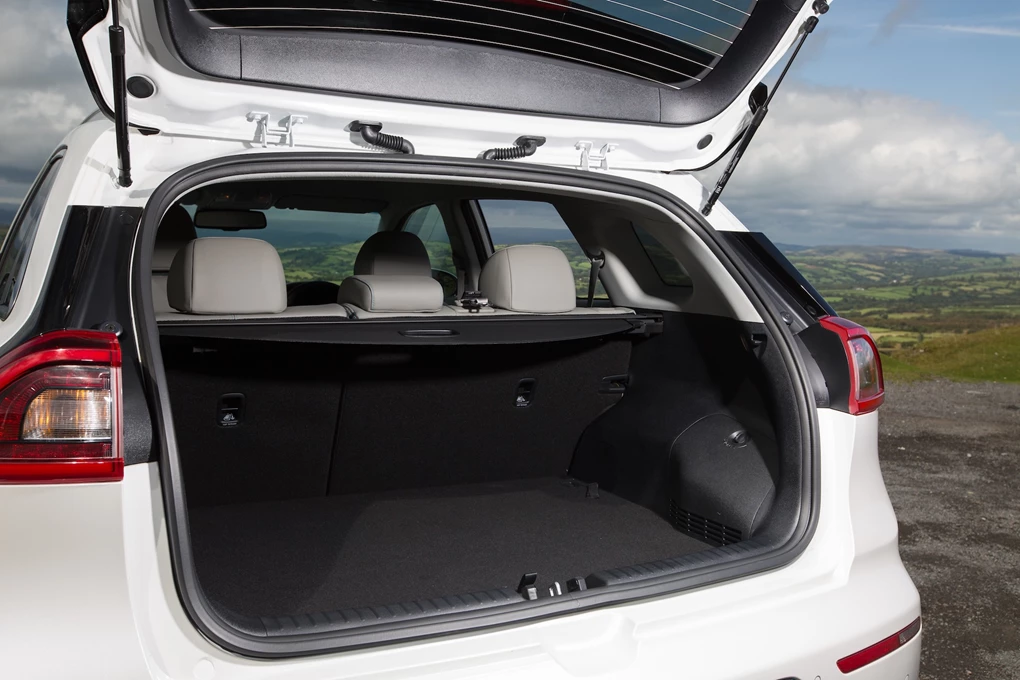 Verdict
The Kia Niro PHEV is a solid choice for an economical every-day runabout with plenty of space for passengers and luggage. The powertrain offers enough performance for most real-world motoring and there's plenty of technology on-hand to make that motorway commute less of a faff.
Those who drive long distances without charging on a regular basis may benefit more from a traditional diesel. It may not handle twisty roads with a lot of confidence but otherwise there isn't much the Niro doesn't offer.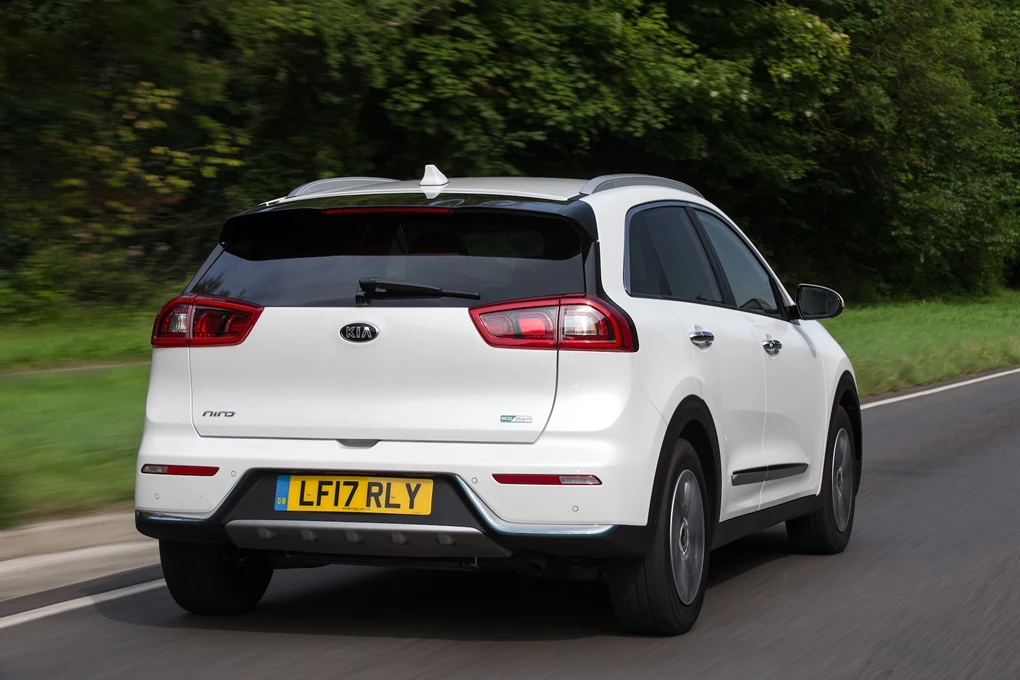 The stats
Model: Kia Niro PHEV
Price: £30,495
Power (bhp): 139
Torque (Nm): 265
Top speed (mph): 107
0-60mph: 10.4 seconds
MPG (combined): 217
Emissions (g/km): 29