Introduction
Now in its fourth-generation, the Rio has always been an important car for Kia as it's one of its best-selling cars - if a little bit of a left-field option. It's definitely not an obvious choice in the supermini market, but it's worth considering just because of the value it represents.
Kia launched the latest Rio last year, giving it a new look fitting in with the rest of its range – the Korean manufacturer's 'Tiger Nose' front grille being the main distinguishing feature. It's also bigger than before, and comes with lots more safety kit. Smart-looking daytime running lights have also been added, as well as a new infotainment system operated by an intuitive seven-inch touchscreen.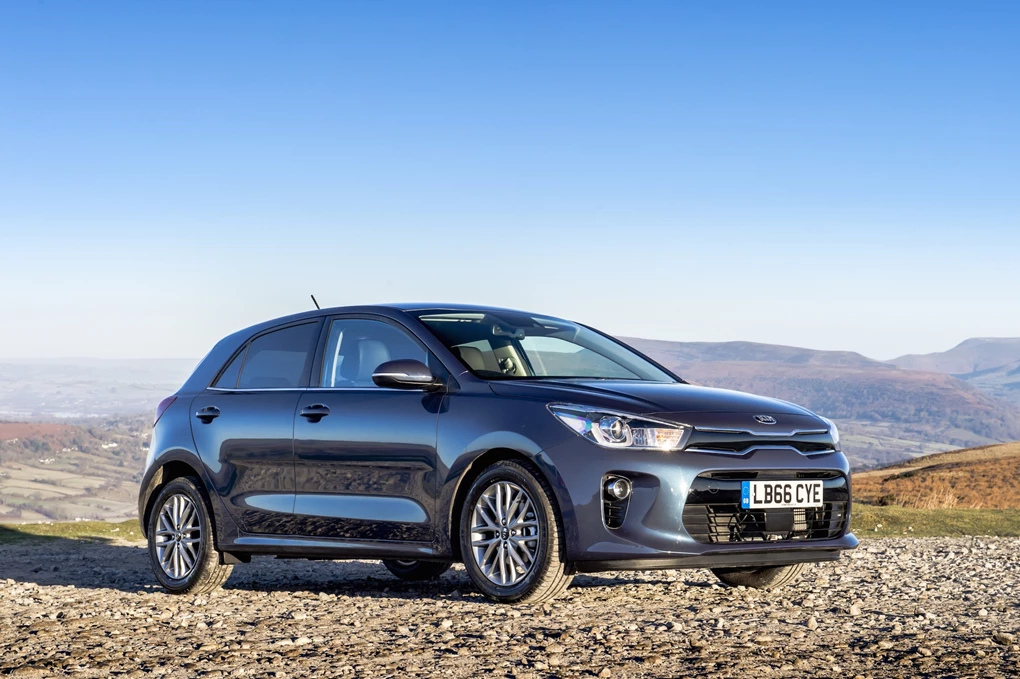 Performance
We drove the 1.0-litre T-GDI turbocharged petrol engine, a unit that is now widely used by Kia and Hyundai. It's paired with a five-speed manual gearbox.
It's a good engine that gets the balance just about right between offering decent performance and low running costs. 
It produces 99bhp and 232Nm, allowing for a 0-60mph figure of 10.3 seconds and a top speed of 115mph. 
It's also worth mentioning that Kia has recently stopped offering the Rio with a diesel engine.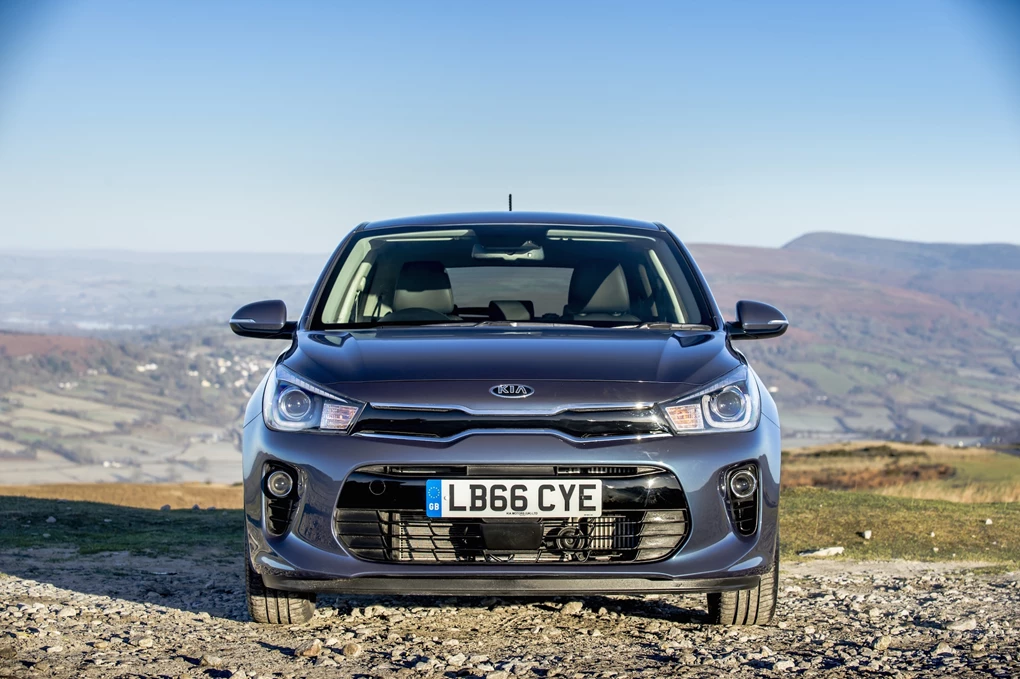 Ride and handling
On the road the Rio is quite uninspiring to drive. While the light steering is ideal in urban environments, elsewhere it just feels too vague and weightless.
It's surprisingly capable on the motorway, though. For such a small engine, it will happily sit at 70mph and doesn't feel strained at all. The ride is also largely good, with only potholes and big bumps in the road disturbing its smoothness. 
Although tyre noise can be seen as an issue, it's not so much of a problem when city driving.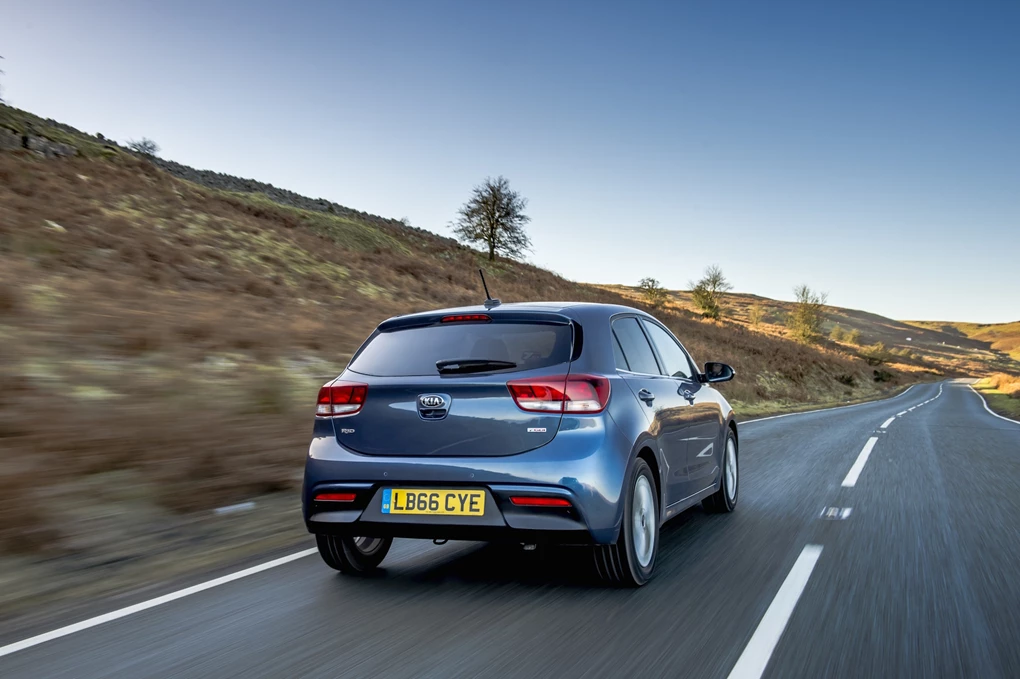 Interior and equipment
On the inside, the Rio has a layout that is easy to navigate. The central seven-inch touchscreen also brings some modern flair to the cabin, and helps the latest Rio to feel fresh.
For such a small car it's spacious, too. Front and rear passengers should not have any grumbles about space, and it feels comfortable even on long journeys as well. The boot is also a good size, but it is not all that practical because of its high lip which makes lifting heavy objects in and out quite difficult. 
Our only other grumble is the cheap plastics - particularly those on the dashboard which are scratchy to touch and don't seem to fit with the premium image Kia is trying to create with the faux leather upholstery fitted to our top-spec test car.
The Rio, however, does come loaded with kit for the money. On this top-spec '3' trim level you get 16-inch alloy wheels, LED daytime running lights and electric lights as wipers as standard. It also comes with faux leather upholstery with front heated seats, a seven-inch infotainment display that comes with satellite navigation and Apple CarPlay and Android Auto and a reversing camera.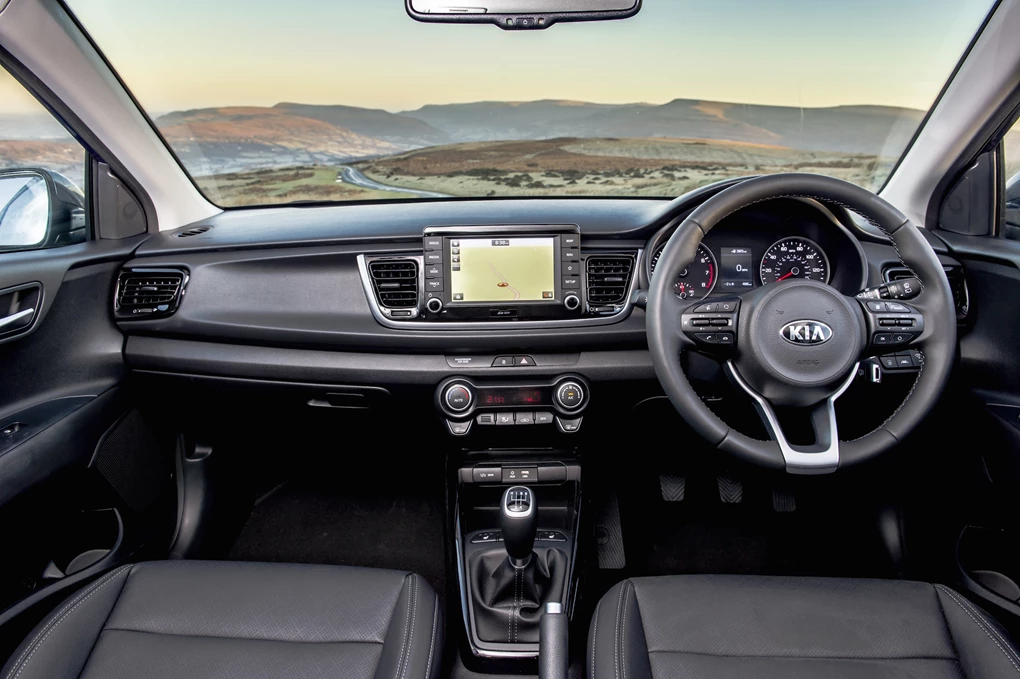 Cost
In top-spec '3' trim level, the Rio costs £16,785. This might seem quite pricey for a supermini, but bearing in mind the kit that comes as standard, it actually looks like great value. The safety kit is also impressive – including autonomous emergency braking and lane departure warning to name a few – and you also have the peace of mind from Kia's tried-and-tested seven-year warranty.
As for running costs, Kia claims the 1.0-litre petrol-engined Rio will return 62.8mpg and emit 102g/km of CO2 on the combined cycle. However even after a steady 300-mile journey, we struggled to manage 50mpg.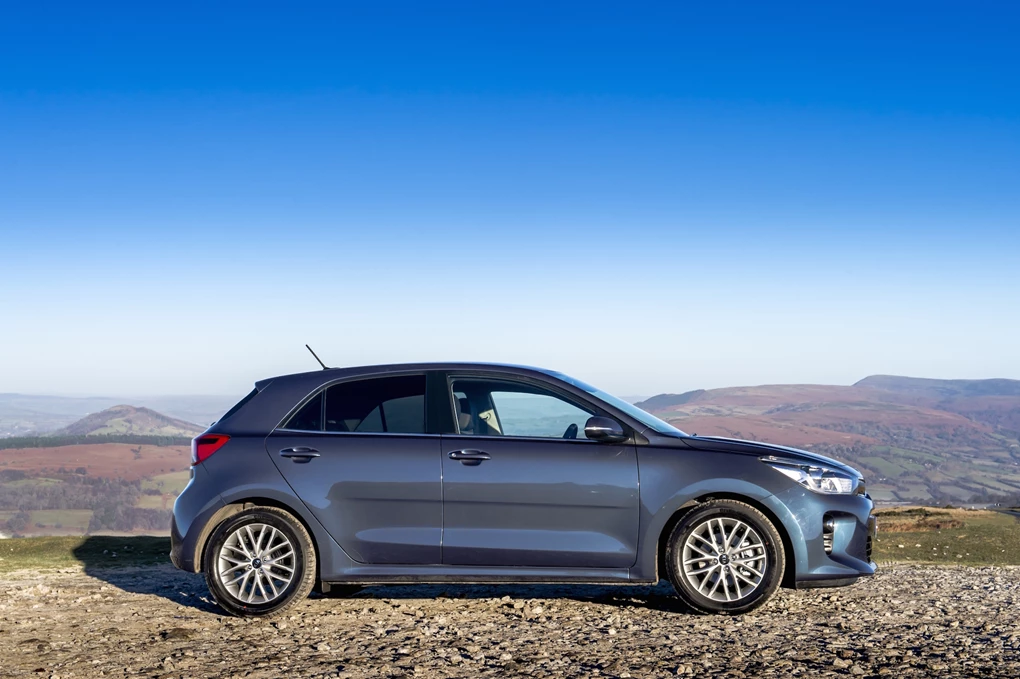 Verdict
The Kia Rio has minor grumbles such as the wind noise from the tyres. It may not match rivals like the Ford Fiesta but the Kia Rio is a great-value, well-equipped and practical supermini. In top spec '3' grade, it comes with all the kit you'd ever need. The 1.0-litre petrol engine is a fantastic unit, both around town and on the motorway, too.