Introduction
Renault has decided that the small Koleos crossover needed a rethink, and has come back with a revamped and smart-looking mid-size SUV with the same name.
Built on the Renault-Nissan Alliance CMF C/D chassis (Common Module Family), the Koleos shares its platform with the Nissan X-Trail, which accommodates a seven-seat layout – whereas the Renault only comes as a five-seater.
With the smaller Kadjar and Captur being joined in the crossover line-up, can the Koleos perform as well in the larger D-segment? We take a look…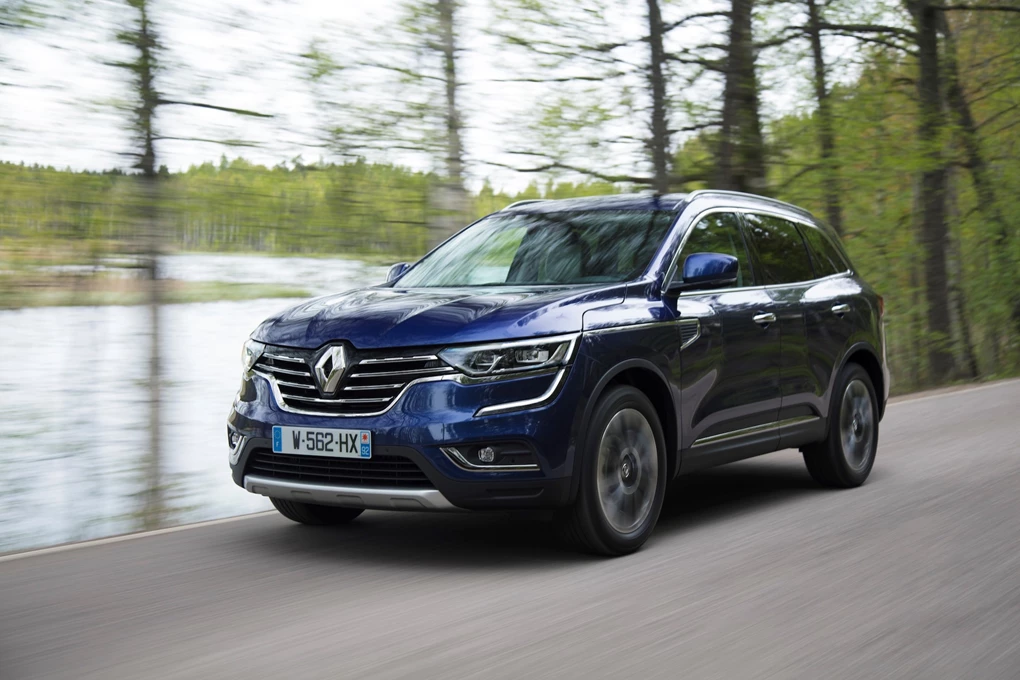 Performance
With the Koleos only available with two diesel engines, we tested the smaller – a 1.6-litre four-cylinder unit that produces 128bhp and 320Nm of torque. All of that is driven through the front wheels via a six-speed manual gearbox – but four-wheel drive and automatic options are on offer.
Although it can take some time to get up to 60mph – 11.5 seconds in fact – the Koleos feels swift enough for the day-to-day, and can go on to a top speed of 115mph. Power delivery is smooth, but the gearbox does feel vague at times.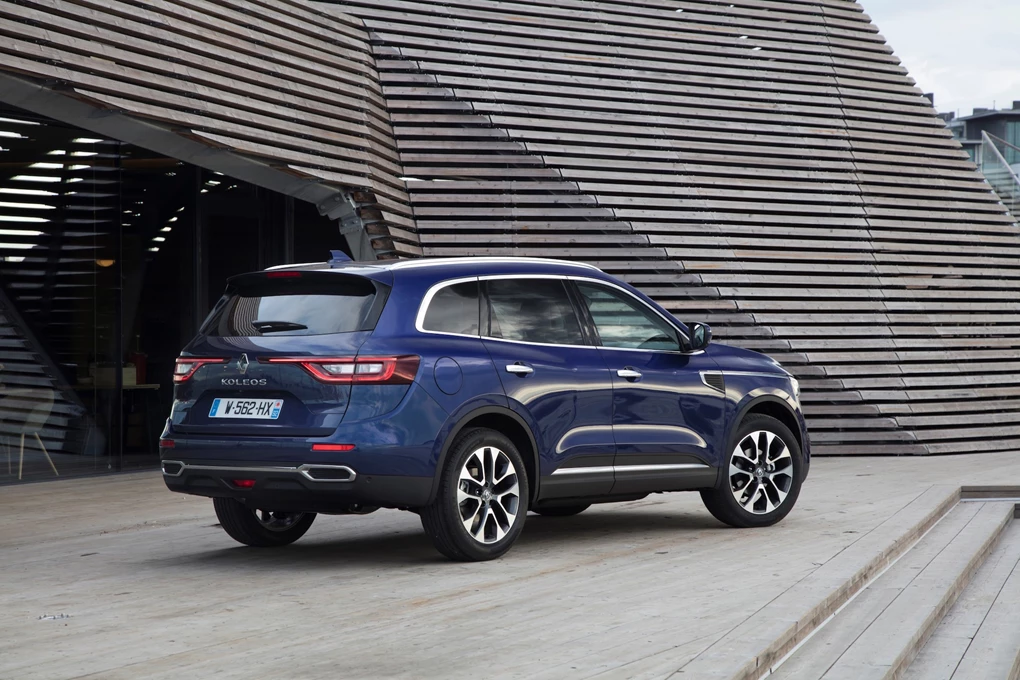 Ride & Handling
Despite sharing the same platform as the X-Trail, the Koleos doesn't feel quite as polished as the Nissan in terms of driving dynamics. The steering is still reasonably direct and there is good feedback so you can tell what's going on through the tyres, but there is a touch of roll that some other models may not have.
The 19-inch alloys we tested the Koleos on referred some road noise and a few too many imperfections in the road, so go for the smaller 18-inch wheels, which would offer a smoother ride over long distances and reduce refinement issues over noise and comfort.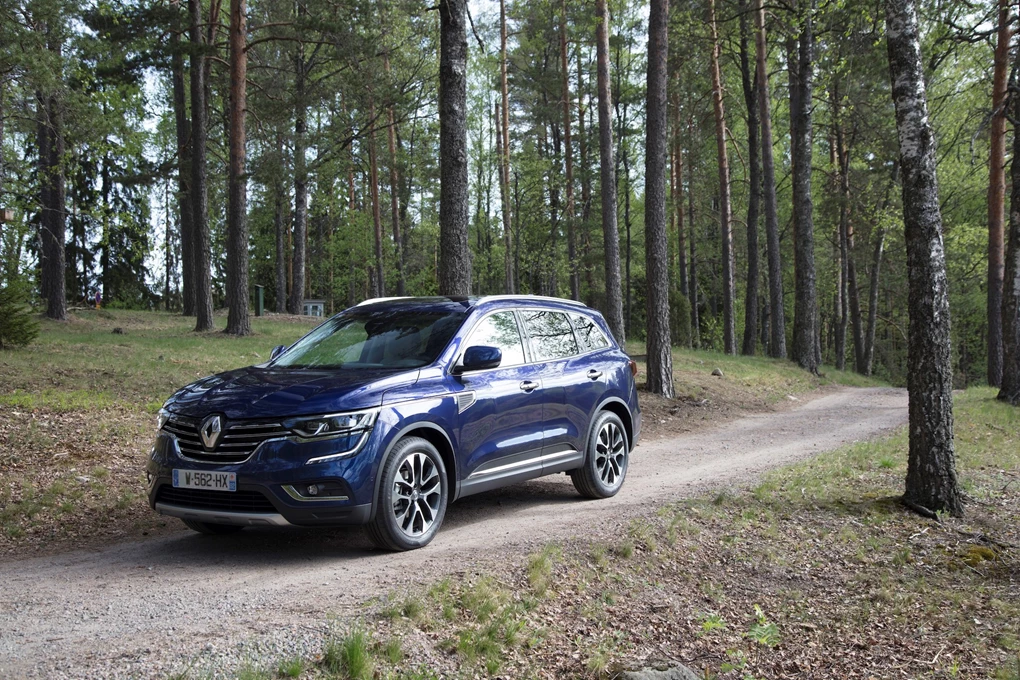 Interior & Equipment
Compared to the excellent exterior design, the interior is much simpler but it's easy to navigate, everything is where it should be and up to a reasonable standard. With a leather upholstery finish and black dashboard, Renault could have added some more colour to the design, but it isn't an unpleasant place to be.
In terms of the boot, the Koleos comes with 565 litres and that leaves plenty of passenger space. Even with two taller occupants up front, rear passengers will still find plenty of legroom, with headroom also plentiful. If you require more storage space, the rear seats can fold down so you have 942 litres.
Equipment-wise, the Koleos does come with plenty from standard with digital instrument dials, a seven-inch infotainment touchscreen, automatic dual-zone climate control, Bluetooth, 'Quick Folding' rear seats, rear parking camera, and front and rear parking sensors. Apple CarPlay and Android Auto also come as standard features, as well as cruise control with speed limiter, lane departure warning, active emergency braking and traffic sign recognition.
The Signature Nav we tested also came with an automatic tailgate, full LED headlights, satellite navigation and 19-inch alloy wheels.
Save money on a new Renault today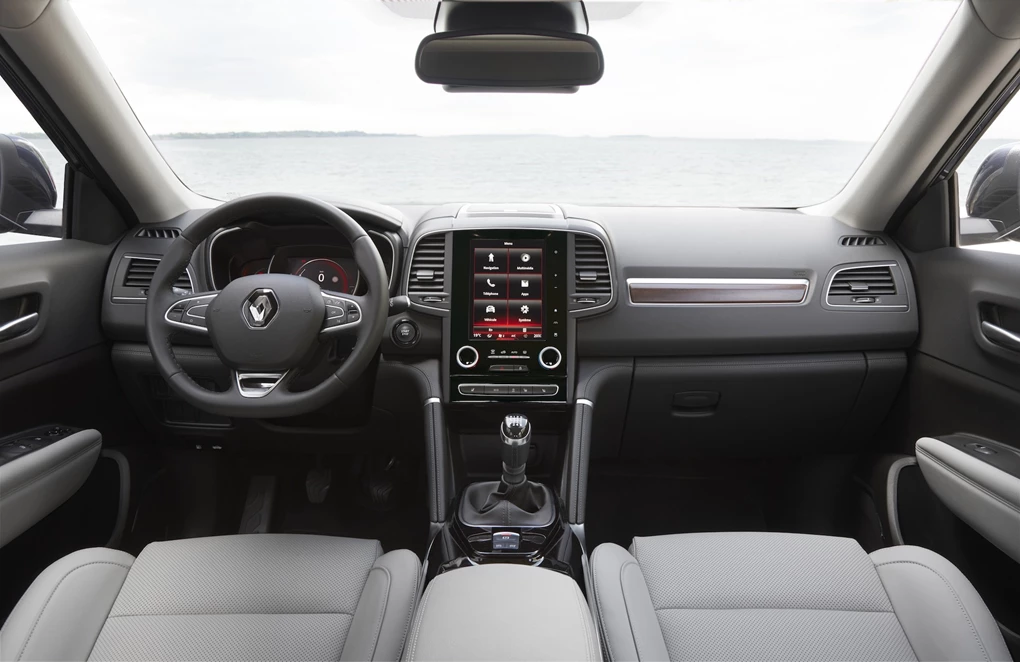 Cost
Prices for the Koleos start from £28,000 for the Dynamique S Nav, which isn't too bad considering its size and rivals. The mid-range Signature Nav has a price point of £30,300, but the version we tested came with a few additional extras to make it £31,900.
In terms of running costs, the Koleos also performs admirably as fuel economy is a quoted 57.6mpg and emissions are 128g/km – both quite good for the segment. The larger diesel will return slightly less on fuel economy and a tad more on emissions.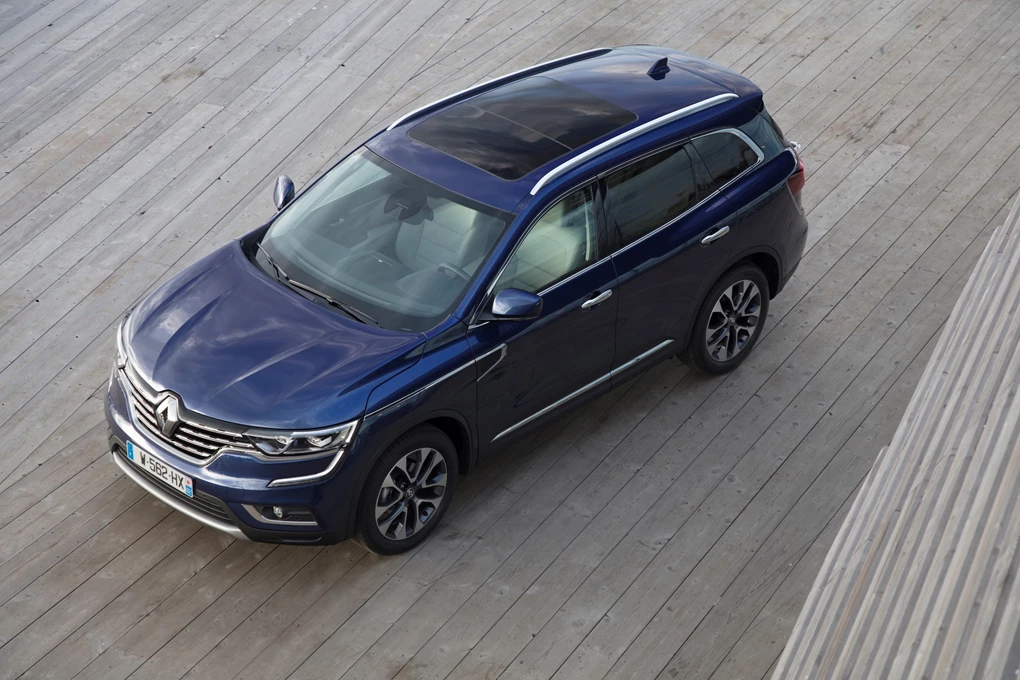 Verdict
The Koleos is good option for those looking for a family SUV that both looks good and rides well in day-to-day situations. It also comes with plenty of equipment, space and functionality, as well as two efficient engine options. Although there are other very good options in the market, the Koleos can hold its own.