Introduction
With SUV sales booming over the last decade, more and more manufacturers have looked at ways of exploiting their existing hatchbacks to become more rugged.
The easiest way to do that is to slap on some beefier plastic bumper extensions and jack the suspension up, and that is exactly what Ford has done with models such as the Ka+ and Fiesta, and now this – the larger Focus.
Offered as a five-door hatchback or a more spacious estate, it might not sound particularly convincing, but the end result is quite fetching. Ford has also made a few changes that aim to make the Active have some mild ability away from the tarmac – a bespoke chassis configuration and new off-road drive modes being the key differences.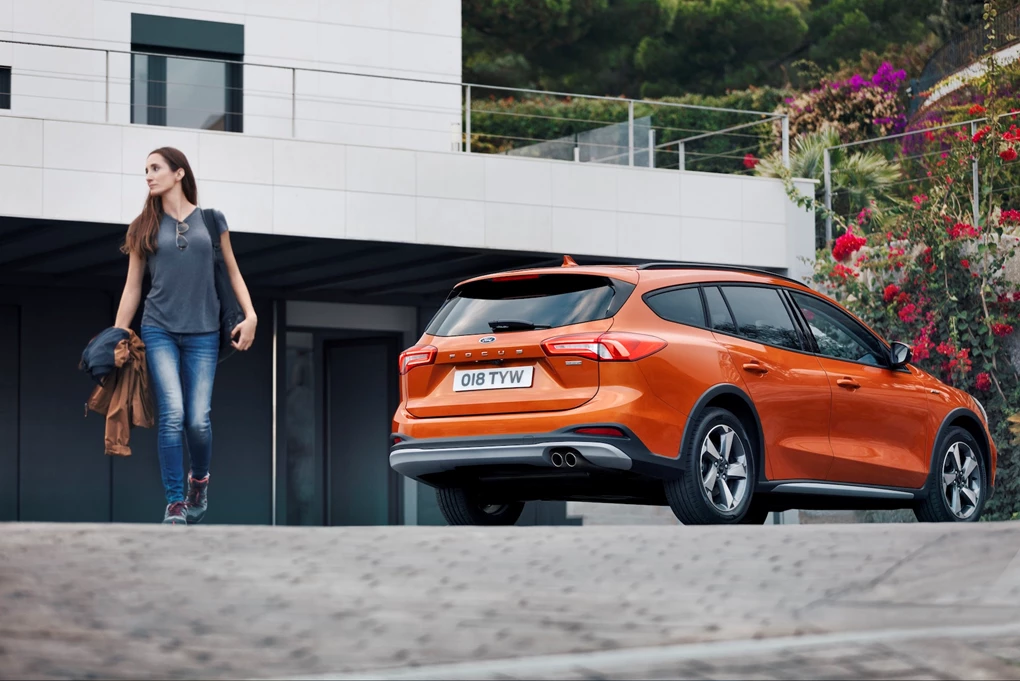 Performance
As with the standard Focus, the engine choice is extensive.
We'll start with the petrol options, which are a 123bhp 1.0-litre unit or a 148bhp 1.5-litre petrol. As for diesel, you can opt between a 118bhp 1.5-litre engine or a 148bhp 2.0-litre.
It's the 1.5-litre engine that lies under the bonnet of our test car, and it makes a lot of sense for high-mileage drivers thanks to its low running costs – returning up to 54.3mpg, with CO2 emissions of 110g/km. It's a good match to this Focus, though the refinement feels like an old-school diesel, as it can feel quite coarse.
For that reason, the smooth 1.0-litre petrol engine or more powerful 2.0-litre diesel engine would be our preferred choices.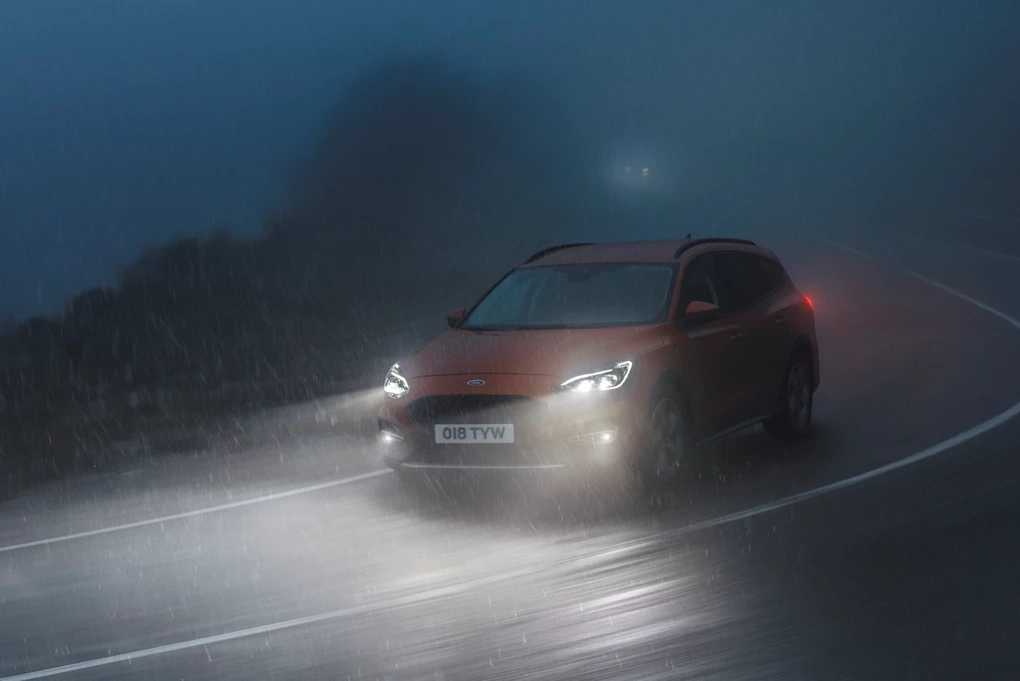 Ride and handling
While you might expect a higher ride height to detract from the standard Focus's excellent driving dynamics, the Active is impressive because it largely doesn't, and feels about nine-tenths as capable. It's a pleasant surprise for a crossover, which often feel noticeably worse to drive than the hatchbacks they're often loosely based on.
The suspension also remains supple and comfortable and the Active also benefits from much-improved visibility – in that respect it's easy to see why SUVs continue to be so popular.
See Available Focus Active deals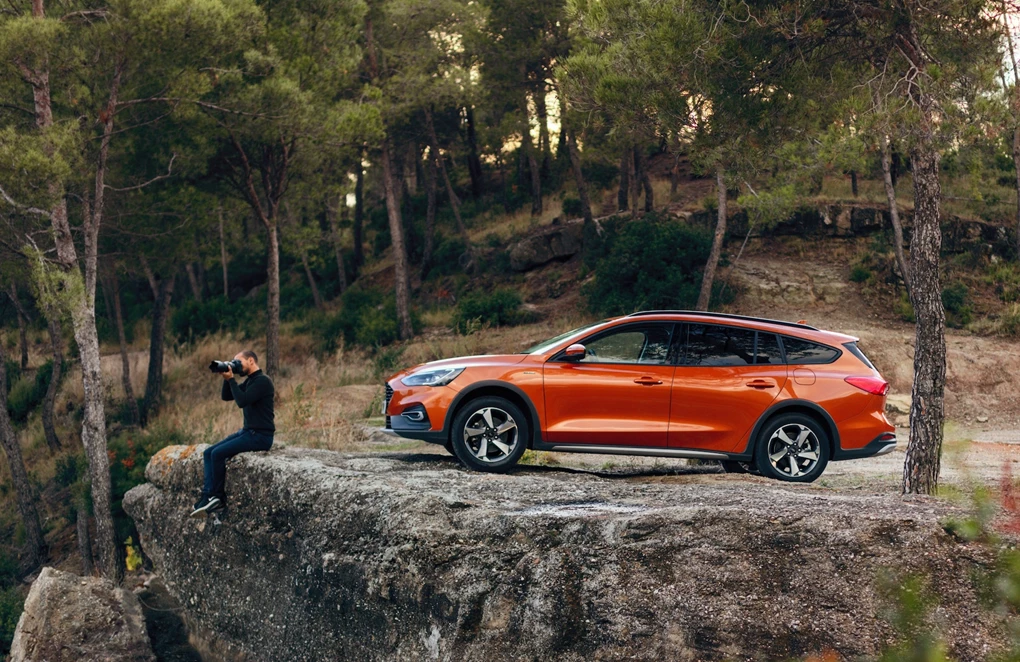 Interior and equipment
The Focus makes for a perfect family car, regardless of whether you opt for the hatchback or estate. The Active remains every inch as useful as the standard car, which means you find plenty of space inside, while the interior layout and ergonomics, generally, are very impressive.
Many drivers will also appreciate just how easy it is to get comfortable, too, with the steering wheel and seats offering plenty of adjustment to them – making it easy to find a spot-on driving position.
Some of the interior quality might fall short of rivals in places, but you could argue that almost suits the Active's rugged stance.
The Active is a model that costs similar to the Titanium and ST-Line models, and therefore it's far from being an entry-level version.
Standard equipment includes an eight-inch touchscreen with satellite navigation, keyless start, 17-inch alloy wheels, selectable driving modes and cruise control.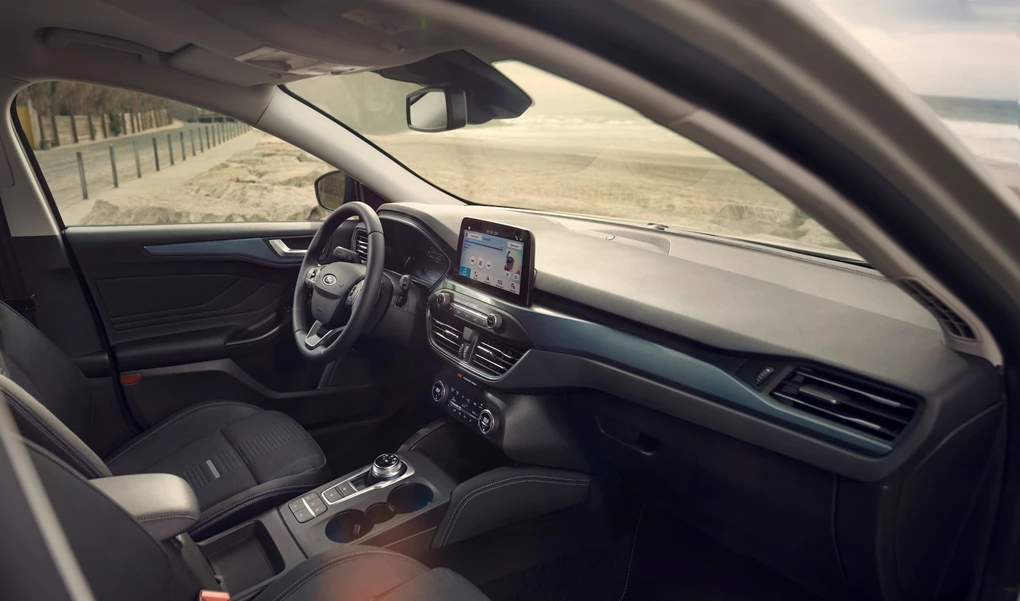 Cost
Prices for the Active start from £22,145, which makes it good value next to other Focus models in the range, and while standard equipment isn't especially generous, it comes with most of the essentials we now expect from new cars.
The Active X could be a better fit, with its lengthy standard equipment list making it a far more compelling option, though it does cost an additional £2,500, with flagship versions costing nearly £30,000, which is just a bit too pricey.
Verdict
The Focus Active is a great addition to Ford's range – offering the perks of more rugged styling, with very few of the downsides typically associated with these crossover-style models.
Just don't go expecting the Focus Active to get you to the top of a mountain or too far off the beaten track – for that a genuine SUV with four-wheel-drive would make far more sense.