Introduction
As cities are gradually planning to implement low-emission zones across the country, and companies are increasingly looking to reduce their carbon footprint, the thirsty and polluting diesel van is slowly not able to cut it.
Plenty of commercial vehicle manufacturers have turned to all-electric vans as the future, with Nissan and Renault being two of the first to offer pure EV vans – with many others following since. But an electric van brings compromise – both with a limited range and also with a reduced weight payload – meaning that you have to carry fewer goods with you. Not ideal.
But Ford might have the answer in the meantime with a plug-in hybrid version of its Transit Custom. It's the first PHEV commercial vehicle available to the public and impressively manages to retain the same payload as the diesel van, while thanks to a petrol engine, you don't have to worry about running out of electricity, with a claimed range of 310 miles.
Ford is still expecting the diesel version to continue to be the most popular, with just 10 per cent of sales predicted to be PHEV in the next two years. But is it a worthy addition to a company's fleet?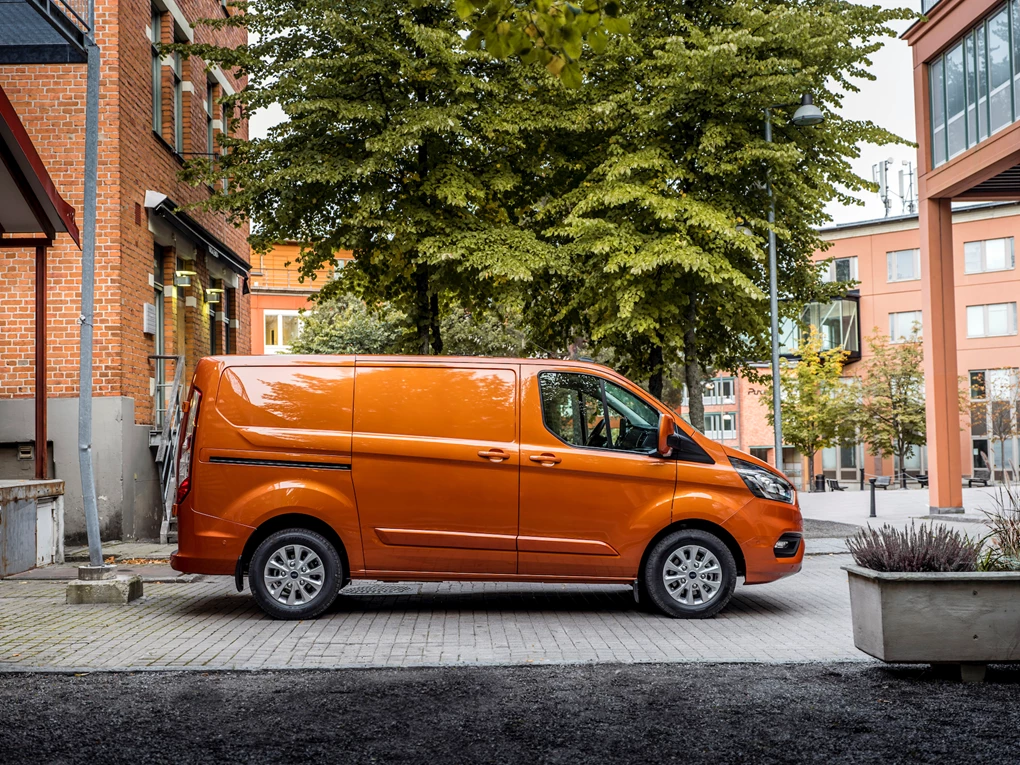 Performance
Underpinning the Transit PHEV is Ford's popular 1.0-litre EcoBoost petrol engine, which is paired to a 92.9kW electric motor. The total output is 124bhp and 355Nm of torque. Interestingly Ford describes the engine as a 'range extender' – suggesting that they expect drivers to just use electric power for lots of the time.
A 13.6kWh battery allows for a claimed 35 miles of electric range, though we found on our steady test run that the electricity was drained well ahead of that point. That said, if you take the advantage of the electricity, there is plenty of scope for low running costs and zero-emission capability, with Ford claiming the Transit can return 91.7mpg on a combined cycle, along with CO2 emissions of 70g/km.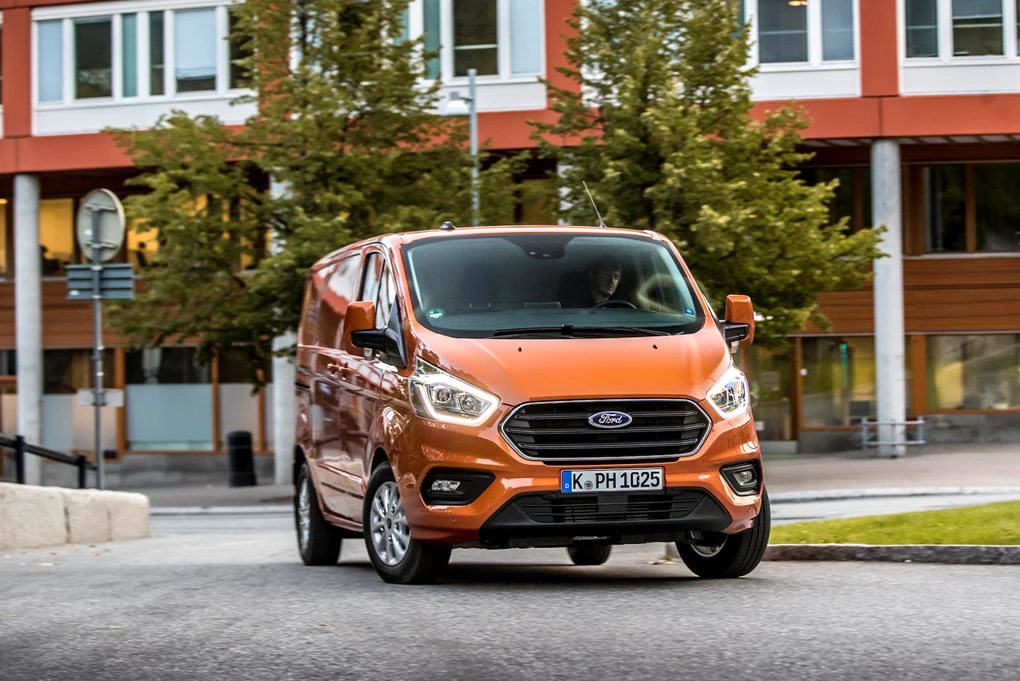 Ride and handling
If van drivers are looking for familiarity from an electrified model, the Transit PHEV is an ideal option.
You immediately notice the instant torque delivered from the electric motor and the silence at low speeds is fantastic, and a pleasing change compared to traditionally unrefined diesels. The EV-specific dials also make it crystal clear when you're running on electricity or petrol, and additional settings allow you to conserve the electricity for later. The latter mode is ideal if you want to make sure you save electrical power for low-emission zones.
Our only gripe is that as soon as the electricity runs out, you're left with an engine that lacks the punch to move a van of this size. The CVT automatic transmission is perfectly acceptable but not particularly smooth or refined.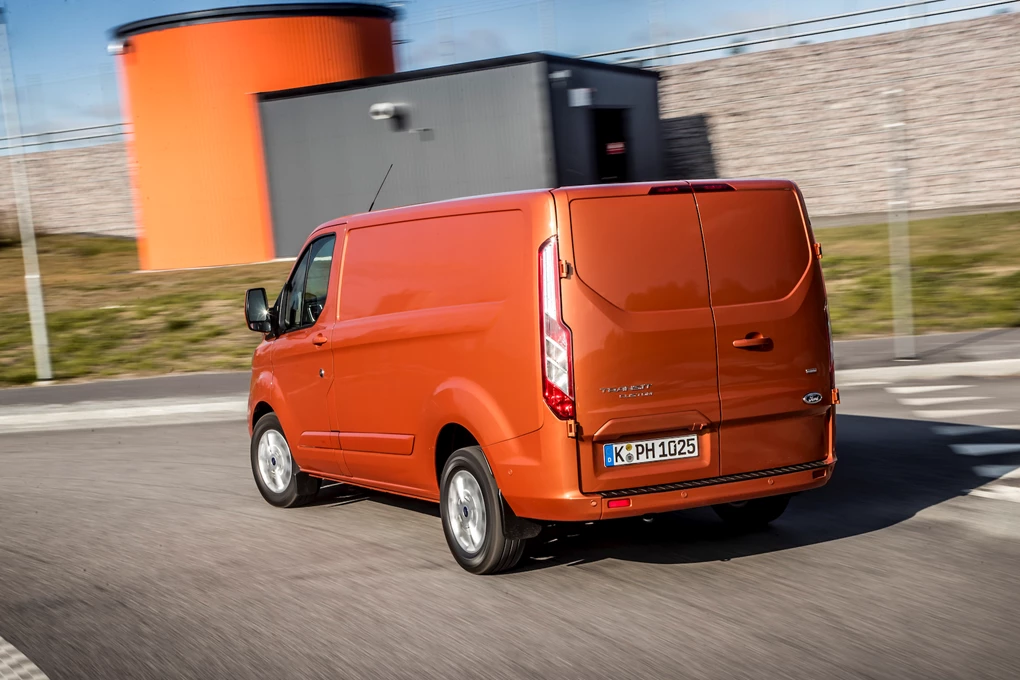 Interior and equipment
Ford has made few cosmetic changes to the PHEV over the regular Transit Custom, and that continues to the cabin. Aside from a few EV-specific buttons and some revised dials, it's unchanged.
There's certainly nothing wrong with that, with the Transit Custom offering a spacious cabin that feels as if it was built to last. Models with the excellent eight-inch touchscreen are also even more desirable, with these boasting smartphone mirroring, satellite navigation and in-built Wi-Fi.
But one of the best things about this plug-in hybrid is the fact that its 1,130kg payload remains unchanged next to the diesel van, which is a fantastic achievement given the additional weight that electrification adds. This is also a clear advantage over opting for an all-electric van, too.
Three trim levels are offered – Leader, Trend and Limited. Leader comes with Bluetooth, electric front windows and air-conditioning, with Trend adding front and rear parking sensors, automatic lights and wipers and a leather steering wheel. The range-topping Limited brings 16-inch alloy wheels, heated front wheels and painted bumpers to replace the black plastic ones fitted to the other trims.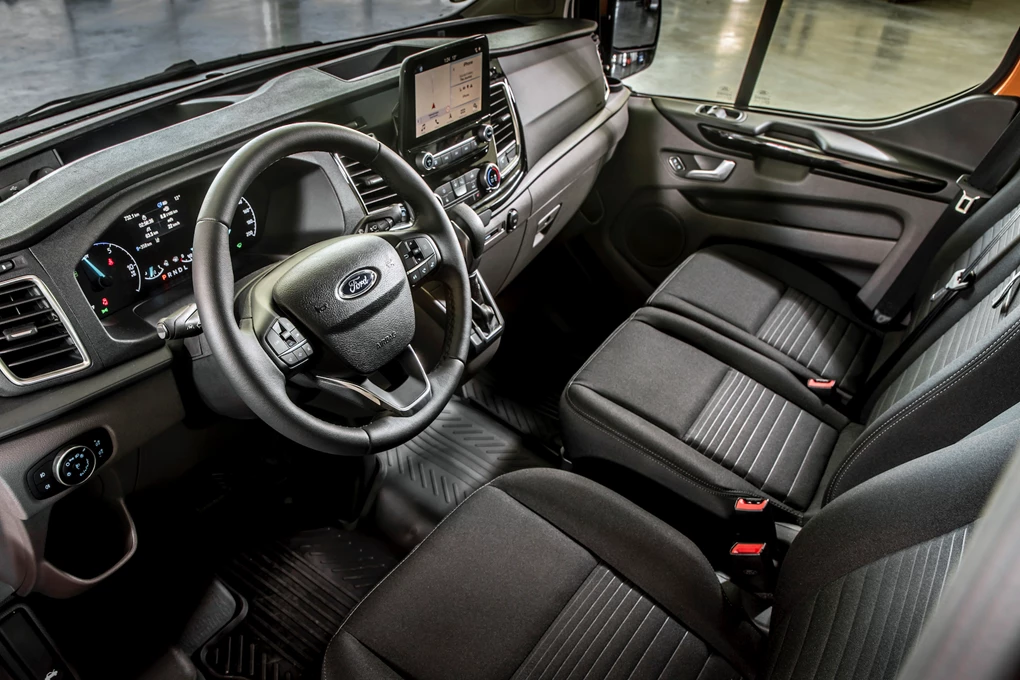 Cost
While everything has been stacking up in the PHEV's favour, it begins to fall a bit when you start to consider this model's price. The hybrid starts from £39,145, which is nearly £13,000 more than what an equivalent diesel model would cost – a huge chunk of money to justify. Find local Transit Prices >
On the positive side, the hybrid undoubtedly costs much less to run, with Ford promising impressive residual values.
Verdict
It has certainly paid off for Ford by opting for a PHEV powertrain, and not an all-electric one. There's no range anxiety and the matching payload to the diesel van is an easy win for the plug-in hybrid.
It's an ideal van for those spending the majority of their time in cities, but needing that extra range for the occasional longer journey. The high price tag could make the hybrid hard to justify for some, but there is plenty of scope for low running costs and zero-emission capability.
But either way, this is a great addition to the Transit range, and if it works for your company or business, and you're happy to pay that premium to go green, it will be an excellent choice.