Introduction
Ever since Hyundai debuted its i30 N hot hatch in 2017, it quickly established the South Korean manufacturer as one of the leading performance car makers.
Given the success of 'N' so far, Hyundai is capitalising on its popularity with a range of N-Line models – in a similar vein to BMW's M Sport and Mercedes' AMG Line. First came sporty-looking versions of the regular i30, and now there is this – the Hyundai Tucson N-Line, the first N-branded SUV from the firm.
Many of the differences on this version of Hyundai's best-selling model in the UK are cosmetic – bringing 19-inch alloy wheels, a host of gloss black accents and a darker mesh grille, to name but a few features.
However, Hyundai has made a few differences elsewhere – particularly on the T-GDI petrol models. These feature changes to the power steering, while the suspension has also been firmed up to reduce body lean through the corners. But is this the new Tucson trim of choice?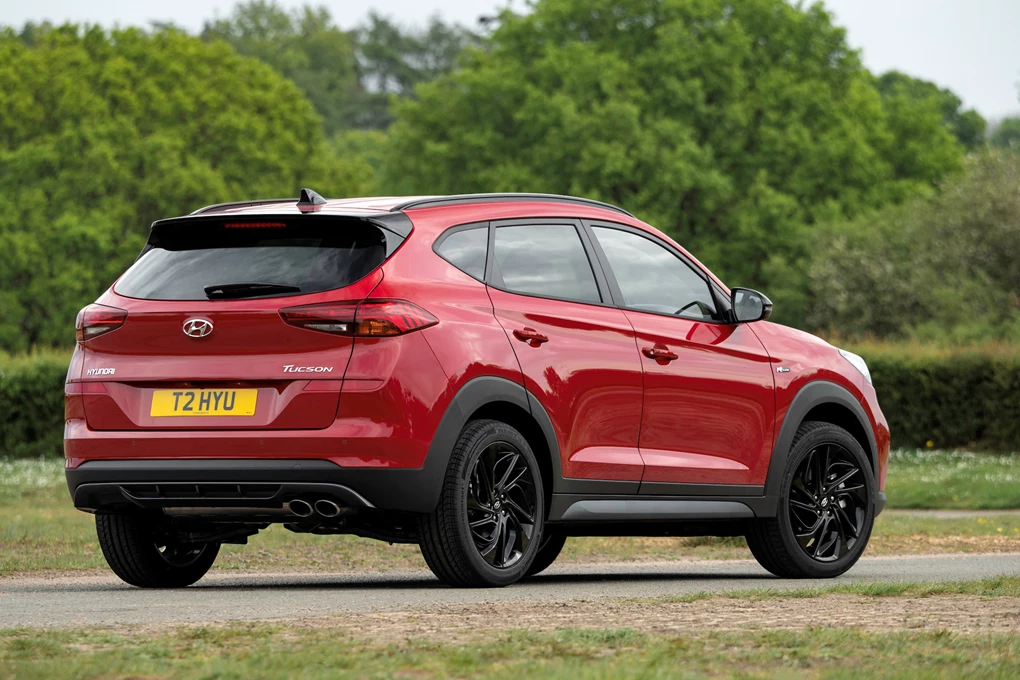 Performance
Hyundai is offering the Tucson N-Line with the choice of two engines. The first is an efficient mild-hybrid diesel engine – a 1.6-litre unit producing 134bhp. The latter is a sportier turbocharged 1.6-litre petrol engine, which is badged as the T-GDI. Both come with the option of six-speed manual gearbox or a seven-speed dual-clutch automatic transmission.
Our test car is powered by the petrol engine with the automatic 'box – producing 175bhp and 265Nm of torque – enabling a 0-60mph time of 8.7 seconds and a top speed of 125mph. It's noticeably quicker than the diesel engine, though it feels some way off being a proper performance SUV – even with a peppy engine under the bonnet.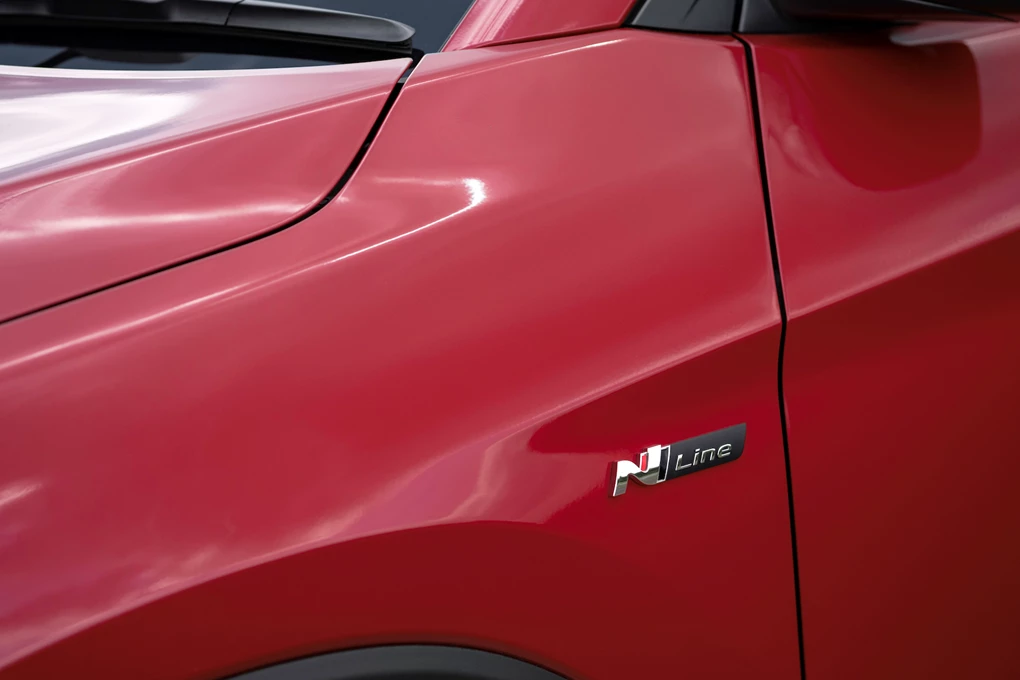 Ride and handling
Given many of the N-Line's tweaks are cosmetic, unsurprisingly the N-Line doesn't feel too different to the regular Tucson. That's not really a bad thing as the Tucson is a very comfortable cruiser, offering good refinement.
The N-Line's slightly revisions undoubtedly make the model feel a touch sharper to drive – it seems to be more planted through the corners, while body roll is exceptionally good for such a high-riding model.
Our only real gripes are that the huge 19-inch alloy wheels, which, while looking the part, result in a bit of a firm ride, though it feels far from being uncomfortable. The throttle response also feels a bit bizarre at times – particularly in 'Sport' mode, whereby performance remains steady until you get a huge surge of power. It's far from being flawed, but feels a bit too uneven.
See Available Tucson deals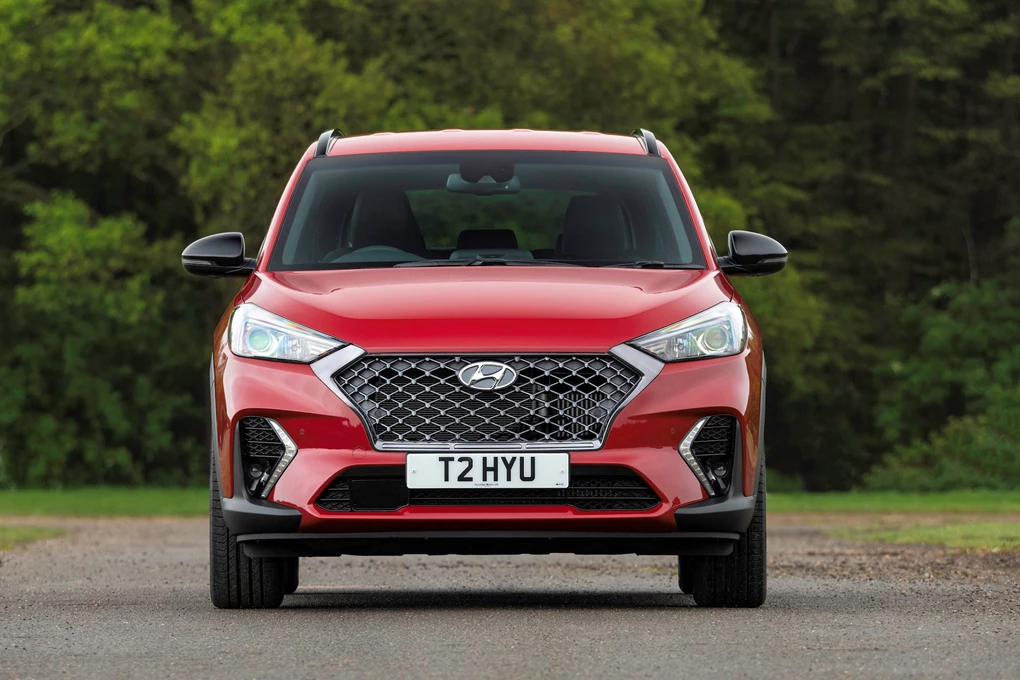 Interior and equipment
Hyundai has also been making styling tweaks to the cabin, too, which include sports seat trimmed in a mix of leather and suede – one of our favourite features of this new N-Line. Red stitching is also dotted throughout the cabin, while a sports steering wheel and alloy pedals, too.
A large percentage of the N-Line's cabin remains the same as the regular Tucson, which is undoubtedly a good thing. Hyundai interiors are equally on par with what many would consider more premium manufacturers, with high-quality materials used throughout. The cabin also remains practical and spacious, with plenty of rear space for passengers and a generously sized boot.
N-Line versions also come well-equipped, with highlights including the large 19-inch alloy wheels, heated front seats, a reversing camera and keyless entry, to name but a few features.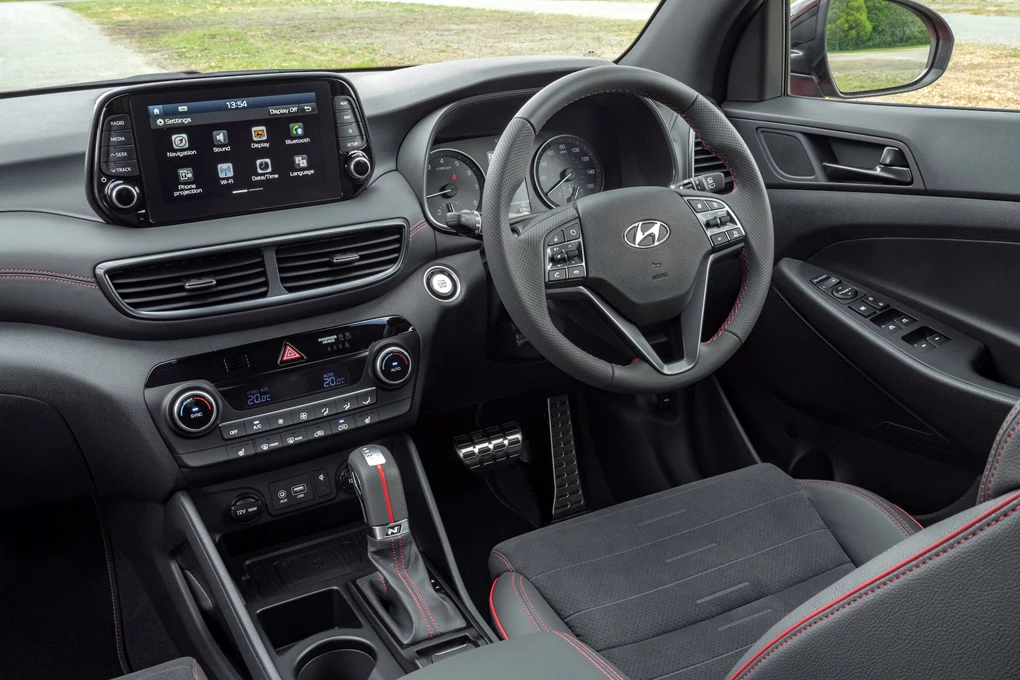 Cost
In terms of pricing, the Tucson N-Line sits between the SE Nav and Premium models, and looks excellent value for money next to those two cars – costing just £500 more than the SE Nav and £2,000 less than Premium.
Prices for the Tucson N-Line start from £25,995 and rise to £29,050 for the flagship diesel version. Admittedly those top-spec cars begin to look a bit pricey, but this remains an affordable option in this crossover's range.
Our only doubt is with the 175bhp petrol engine, which we found to be rather thirsty. Hyundai claims it can manage 36.2mpg on the combined cycle, though figures around 32mpg were seen during our testing. CO2 emissions stand at 151/km. If you cover a lot of miles, the diesel will be far cheaper to run, and be worth the extra expense.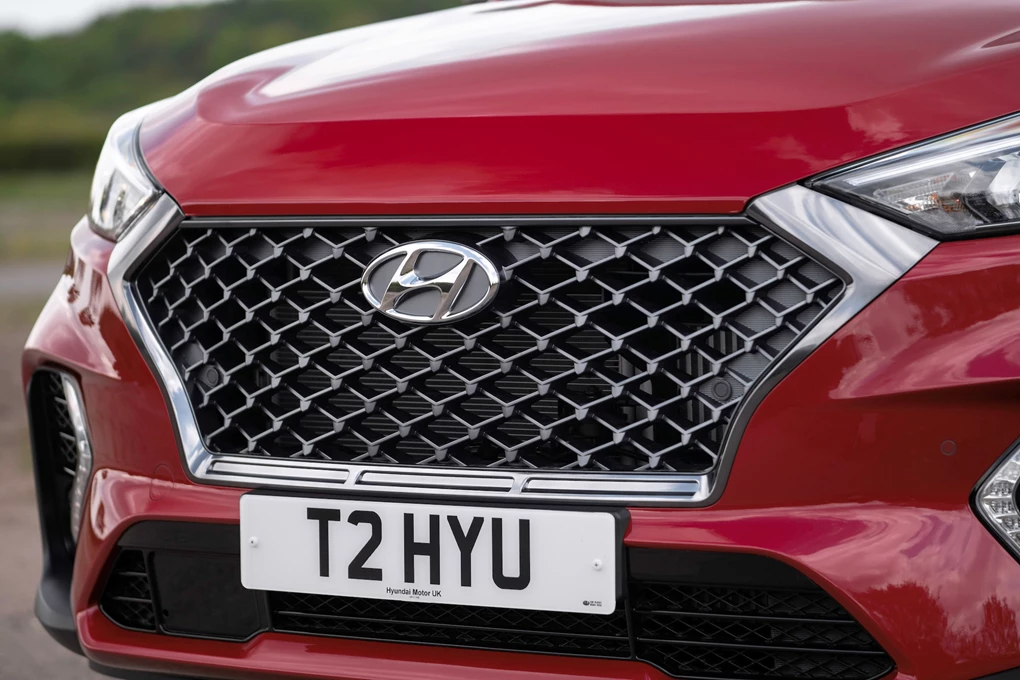 Verdict
The N-Line is a fantastic addition to the Tucson range – bringing added style and an improved driving experience to what is already a well-rounded crossover, which excels in terms of value and practicality.
While the ride is noticeably firm, and the 1.6-litre petrol would not be our choice because of its thirst, the N-Line is a great choice, and could be our new various version of the Tucson.