Introduction
The Vauxhall Astra has been a mainstay in the British car market for many years, with more than 3,000,000 going to UK buyers since the first model was introduced in 1979. It's a model that frequently features in the top 10 sales charts. And though the Astra has slowly fallen out of favour with buyers, it continues to remain one of Vauxhall's most popular cars.
The current-generation has been around since the end of 2015, so Vauxhall has now given this hatchback a mid-life facelift to keep it apace with rivals such as the Ford Focus and Kia Ceed. 
The key differences are largely underneath the surface, with the Astra now fitted with an all-new line-up of engines and transmissions to meet new emissions regulations. The firm has also improved the aerodynamics – more so with the practical estate variant – while chassis adjustments aim to improve ride quality. 
A revised front end with a more stylish grille and reworked fog lights are the few immediately obvious differences, but are these differences enough to bring the Astra back up to the high standards set in this competitive market?
Performance
What's under the bonnet is undoubtedly the biggest difference that has been made to the Astra, with the British-built hatchback now coming with a series of new engines. Available from launch are two petrol units – a 1.2- and 1.4-litre – along with a 1.5-litre diesel engine, with each being three-cylinder blocks, rather than the more conventional four. 
Powering our Astra is the more powerful 1.2-litre petrol engine – producing 143bhp and 225nm of torque, which comes paired to a six-speed manual transmission. It offers a good mix of performance and efficiency and can accelerate from 0-60mph in 8.8 seconds and reaches a claimed top speed of 137mph.
Bizarrely, the larger 1.4-litre petrol engine has exactly the same 143bhp output, though comes paired with an automatic gearbox instead.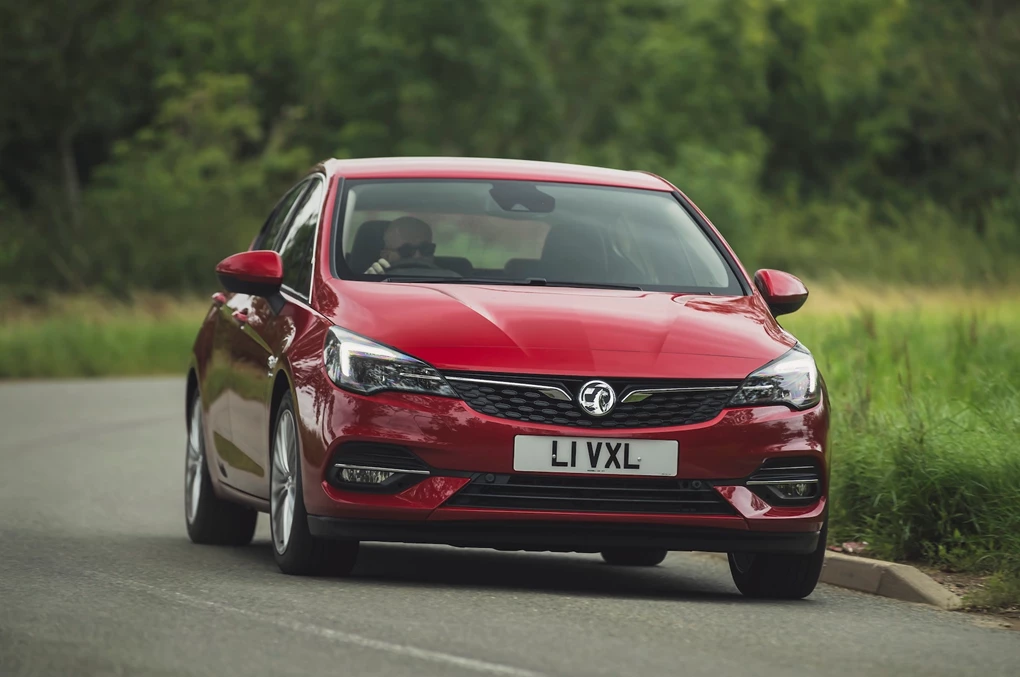 Ride and handling
The differences to the chassis have certainly paid off, with the Astra feeling composed and stable, even on our bumpy test route. It also feels generally refined, with wind and road noise being kept to a minimum.
The steering isn't brimming with feel, and the Ford Focus would be a more enjoyable hot hatch from behind the wheel, but the Astra is more impressive for cruising with its supple ride. Despite a sloping rear window, visibility remains good, too.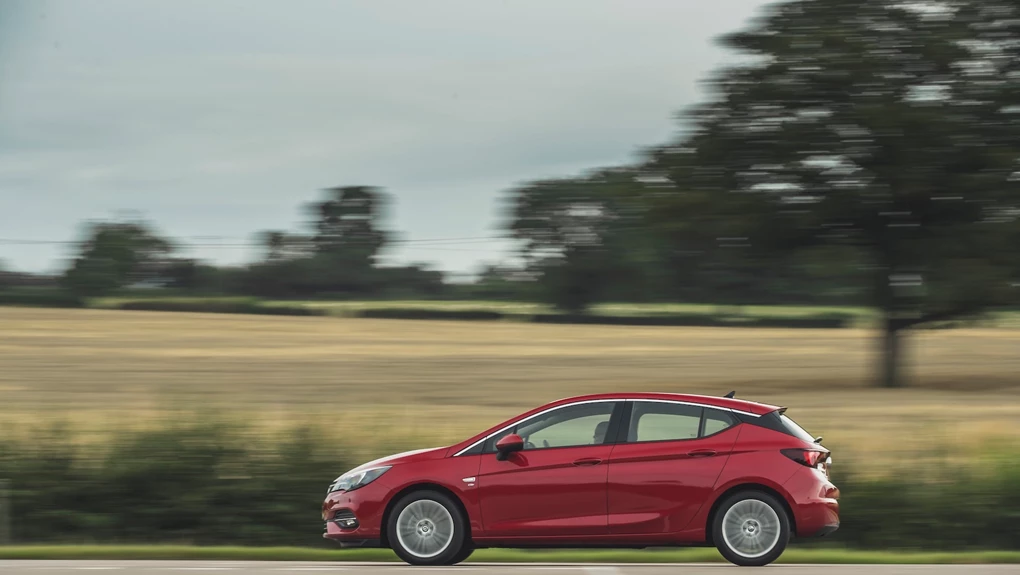 Interior and equipment
The interior hasn't received a dramatic number of changes, but it's enough to make the Astra's cabin feel upmarket and modern. 
It's not the most exciting interior, but it's solidly built from high-quality materials, while our Elite Nav model also came with leather upholstery throughout. Space isn't an issue, either, with the Astra offering a 370-litre boot and plenty of space for rear passengers. The updated Sports Tourer estate model will make the most sense if you need that extra practicality, though. 
Standard equipment on the SE includes 16-inch alloy wheels, a seven-inch touchscreen, air-conditioning and cruise control, with the Business Edition Nav adding satellite navigation, a leather steering wheel and a driver's armrest. 
The stylish SRi brings 17-inch alloy wheels, further safety aids, LED headlights and front sports seats. An Elite Nav version brings a larger eight-inch touchscreen, electronic climate control, a heated steering wheel and heated front and rear seats. The flagship Ultimate Nav brings 18-inch bi-colour alloy wheels, a digital instrument cluster, wireless charging and a Bose sound system.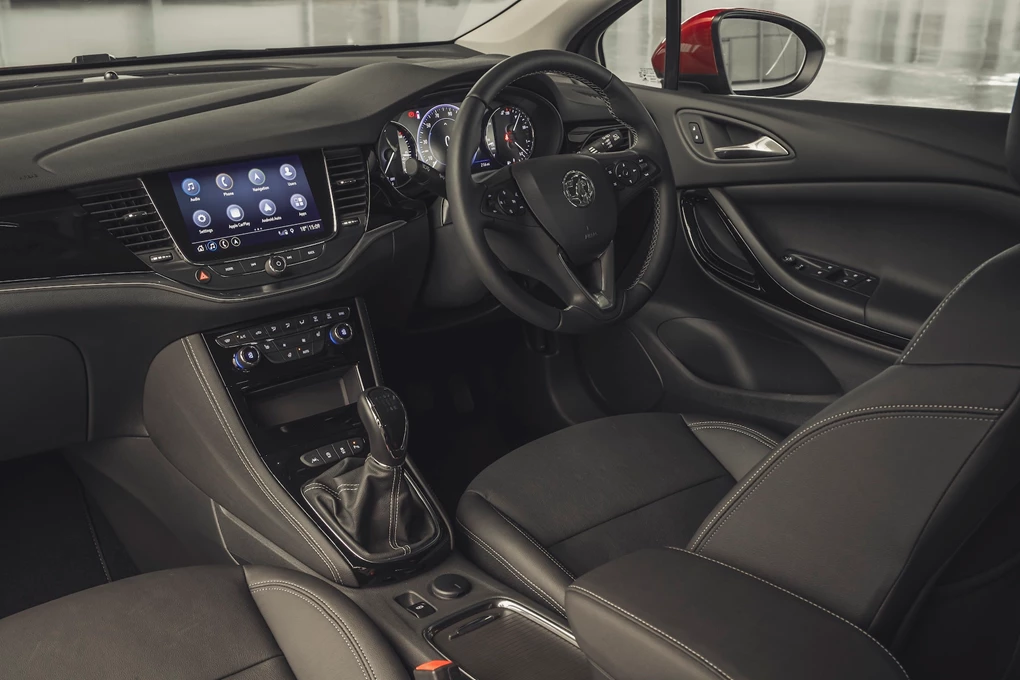 Cost
 The Astra remains an affordable proposition, with prices starting from £18,885, which gets you plenty of car for your money. It's only the top-spec models that start to look quite pricey, though you do need to consider just how much standard equipment you get for your money.
The updated engines are also much cleaner than the last, with our 1.2-litre petrol test car able to return a claimed 54.3mpg, with incredibly low CO2 emissions of 99g/km.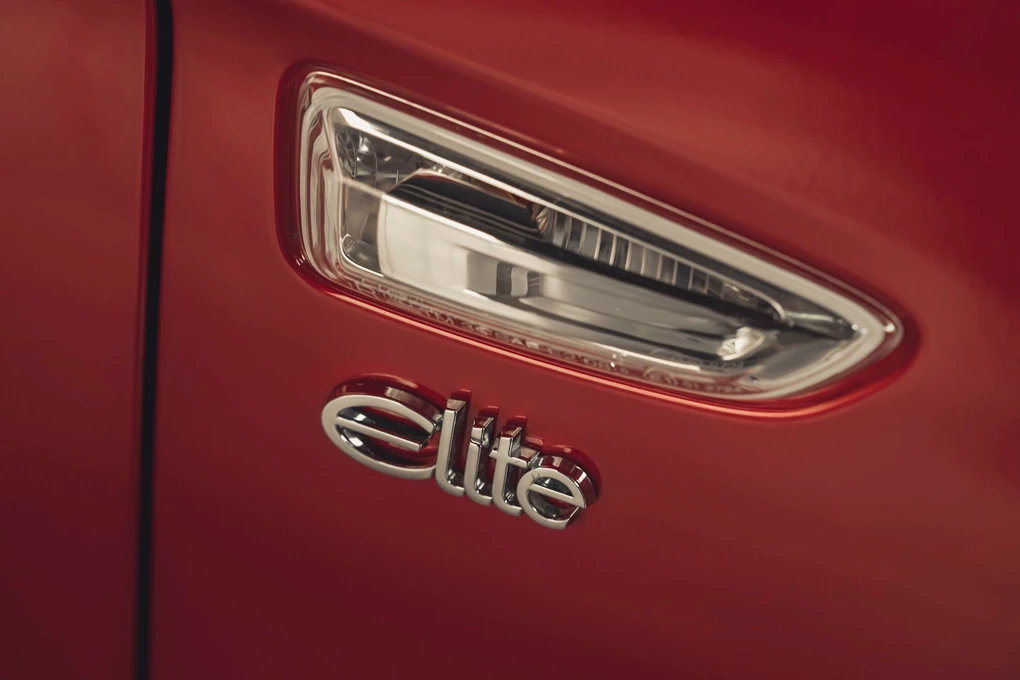 Verdict
An updated range of engines and improved comfort and refinement have allowed the Astra to be brought back into line with new rivals. 
It's perhaps not as well-rounded as the Ford Focus, but this mid-life update has done a sterling job of improving the Astra – making it a compelling contender against rivals from Kia, Ford and Skoda.