A new number plate change is on the horizon, and it's an exciting time if you're a buyer – not least due to all the new cars that tend to launch at a similar time. 
And with the coronavirus pandemic putting a hold on things for a few months, the new '70' registration that comes out on September 1 is one of the most exciting yet. 
Here are 10 great new cars to get on the latest registration.
BMW 5 Series – from £38,600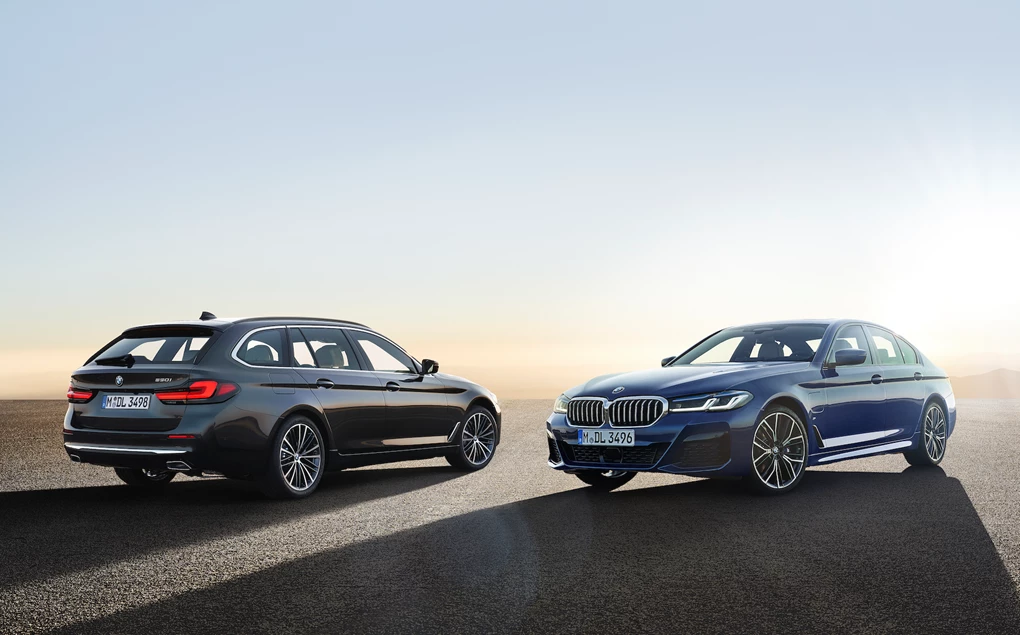 Already regarded as one of the best executive cars on the market today, BMW has now improved its 5 Series even further as part of a major update. 
Key changes include styling, powertrain and technology changes, with the latest model coming with BMW's latest 12.3-inch media system. What's more, a new six-cylinder 545e plug-in hybrid is arriving as well – becoming the quickest PHEV model available from the firm.
Enquire on a new BMW 5 Series
Ford Kuga plug-in hybrid – from £33,585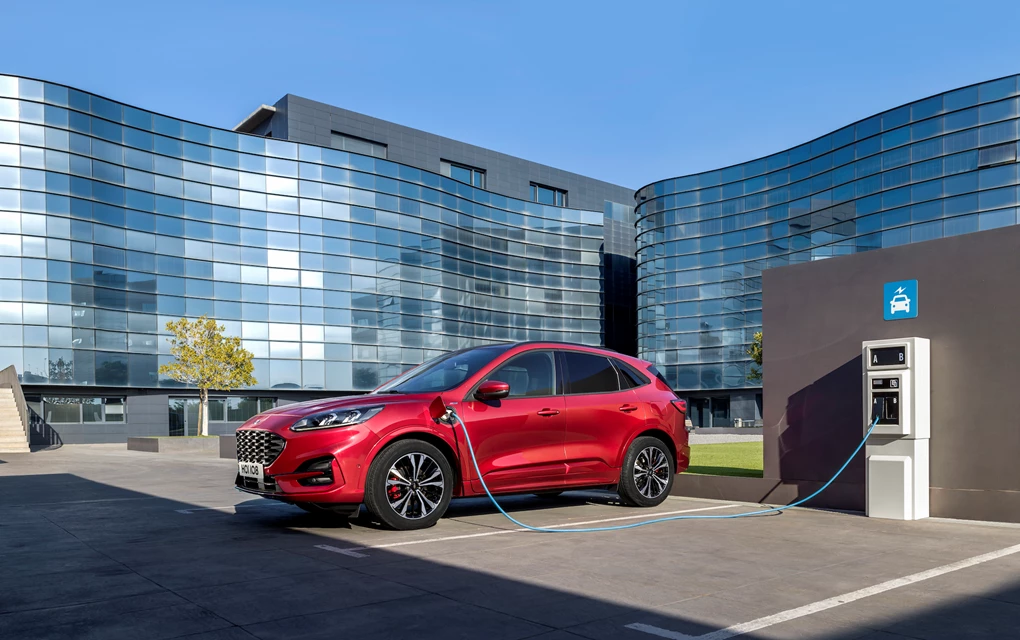 This year is an exciting one for Ford with the arrival of its Puma crossover and a new version of the best-selling Kuga. It's leaps and bounds better than its predecessor, and also looks the part – meaning you'll definitely make your '70' plate stand out. 
Also important on this Kuga is the introduction of a new plug-in powertrain – the first of its kind to feature in a Ford car. With its 14.1kWh battery and punchy electric motor, this Kuga delivers a great mix of performance and efficiency. 
Enquire on a new Ford Kuga
Honda e – from £26,660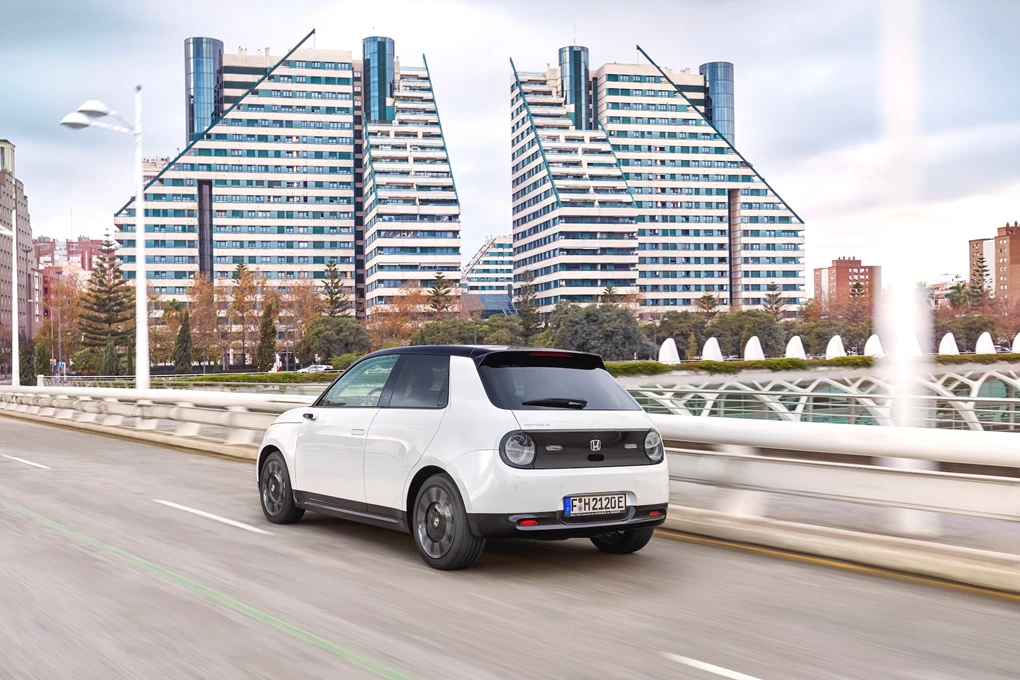 Honda's known for its cars' bulletproof reliability and affordability, but they tend not to be particularly exciting. Until now, that is, with the firm debuting the new 'e' as its first electric car to be sold in the UK.
It's a truly show stopping EV, with its cool retro-futuristic styling and techy interior making it unlike anything else you can buy in a showroom today. It's also a lot of fun to drive, and though the 136-mile electric range isn't all that long, it's ideal for a fun and quirky town car.
Enquire on a new Honda e
Jeep Renegade 4xe – from £32,600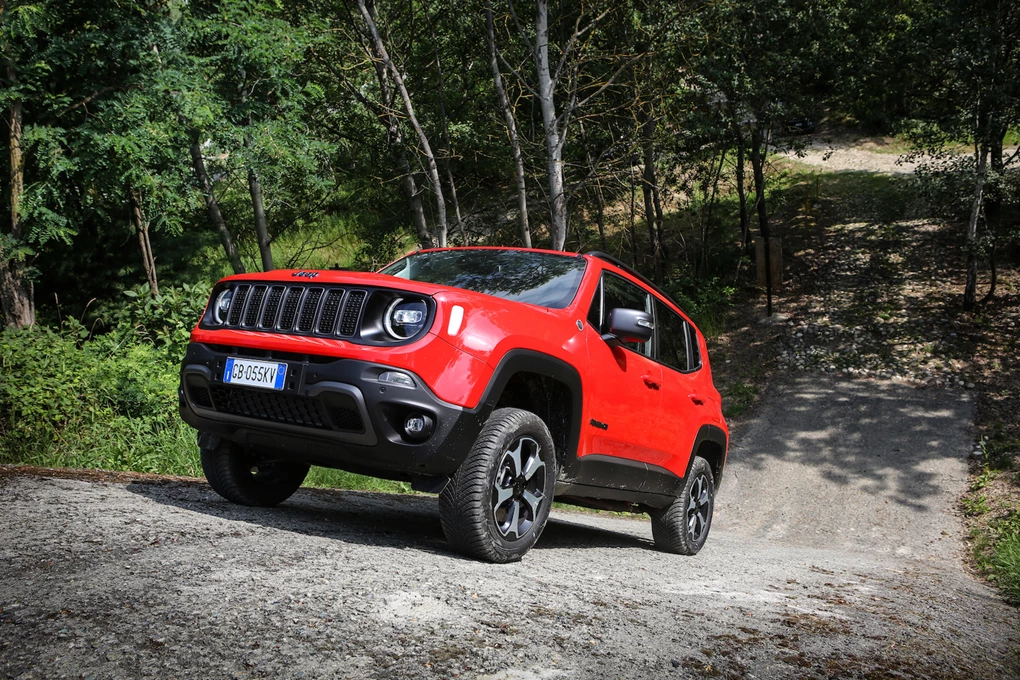 Jeep is also gearing up its electrified offensive this year, and first up is a new plug-in hybrid version of its Renegade crossover - the 4xe. With strong performance and brilliant efficiency, it's set to be a very popular choice with buyers looking for something a little different. 
And given Jeep's off-roading heritage, the firm has made sure that this hybrid model is still just as capable off the beaten track – if not more so. All versions feature four-wheel-drive, while the top-spec Trailhawk version features a host of off-road kit. 
Enquire on a new Jeep Renegade 4xe
Fiat 500 Hybrid – from £13,020
Few cars are as recognisable on UK roads as the Fiat 500, and this year the firm has introduced a new mild-hybrid powertrain onto this cool city car – offering improved responsiveness and better efficiency, but still at an affordable price. 
At the end of this year Fiat will also introduce a new electric model, which is based on completely different underpinnings and will offer a range of 199 miles. If you want even lower running costs, it could be the car to wait for.
Enquire on a new Fiat 500
Mercedes A 250e – from £32,980
Mercedes already has an extensive line-up of plug-in hybrids and one of the most recent additions is an electrified derivative of the best-selling A-Class. 
This premium hatchback is already a leader in its segment – mainly thanks to its high-quality interior – and it's only been improved further thanks to this new plug-in hybrid powertrain. Thanks to a large 15.6kWh battery, this A-Class has one of the longest ranges of any hybrid at up to 45 miles, which means that the majority of trips could be done without having to use the petrol engine whatsoever.
Enquire on a new Mercedes A 250e
Mini John Cooper Works GP – from £35,345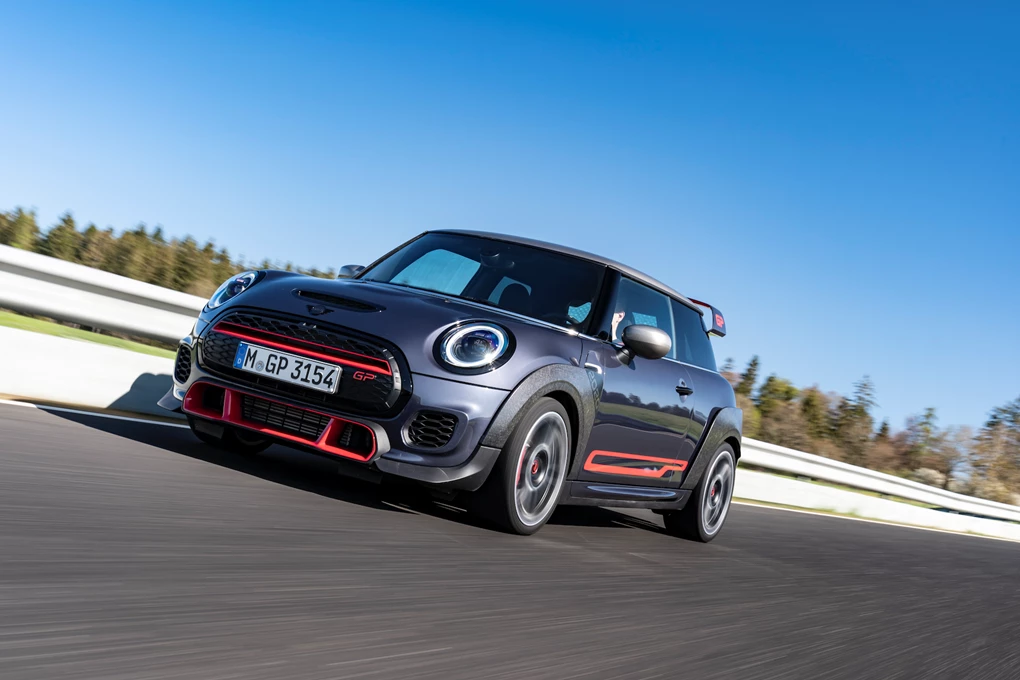 Minis are known for being truly brilliant to drive, and its John Cooper Works hot hatch models that sit at the top of the line-up are some of the best ever made. 
But Mini likes to take things further, which is why there is now an even warmer 'GP' model. Featuring Mini's most powerful engine ever – a 302bhp 2.0-litre petrol – these can sprint to 60mph in just five seconds and could reach 164mph where permitted. With a seriously aggressive bodykit, and just 575 destined to come to the UK, it's one of the must-have cars to get a '70' plate on.
Enquire on a Mini John Cooper Works GP
Alfa Romeo Stelvio Quadrifolglio – from £73,195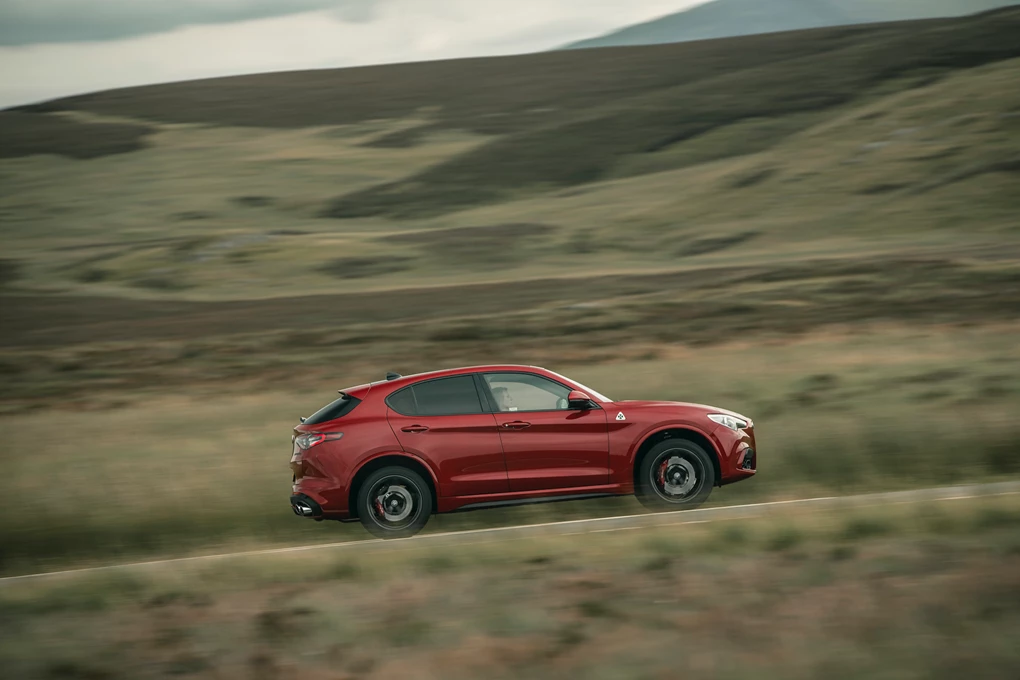 On looks alone, you might be questioning what's actually new about this updated Stelvio Quadrifoglio performance SUV. And it's true, Alfa Romeo hasn't tweaked the styling greatly, but just look at it and you'll realise it didn't need to be changed. 
So it's the interior where things have had a rejig, with Alfa Romeo giving the Stelvio a more high quality feel, new infotainment system and extra driver assistance kit to improve safety. Thankfully the 503bhp 2.9-litre V6 petrol engine remains the same, and the overall driving experience remains as brilliant as ever. 
Enquire on a new Alfa Romeo Stelvio Quadrifoglio
Audi A3 – from £23,875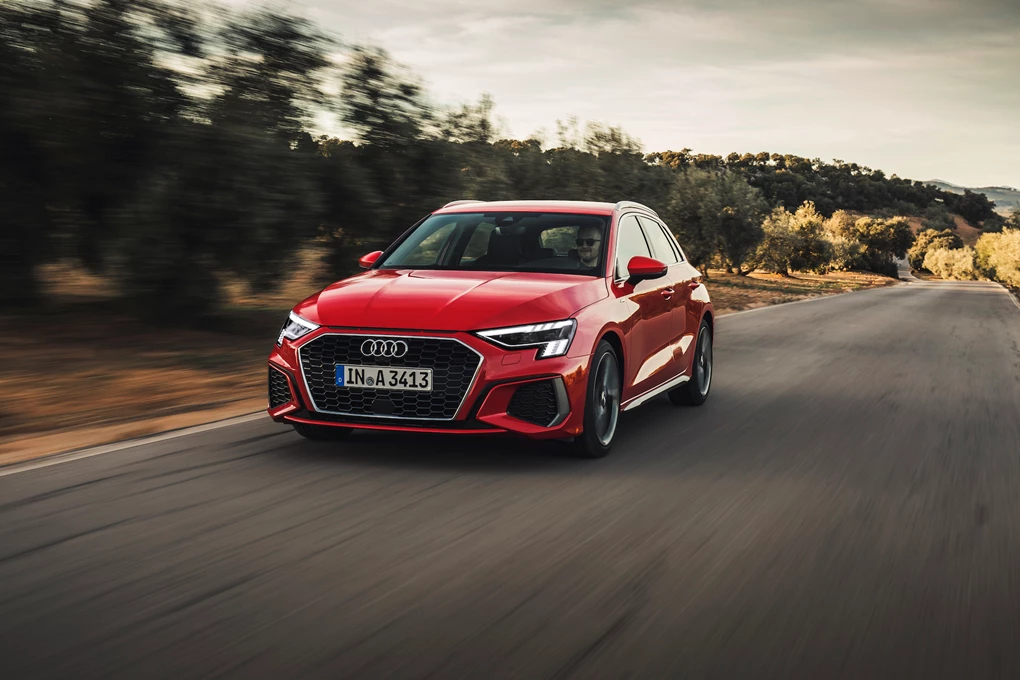 The A3 is Audi's best-selling car in the UK, and therefore hugely important for the brand. And it certainly hasn't done things by half on this new fourth-generation model, which arrives in showrooms just in time for the new 70 registration.  
Available as a five-door hatchback or stylish saloon, the new A3 can be had with new mild-hybrid powertrains, and boasts a completely revamped interior, which gives it a far more modern feel than the car it replaces. 
Enquire on a new Audi A3
Volkswagen ID.3 – from £35,880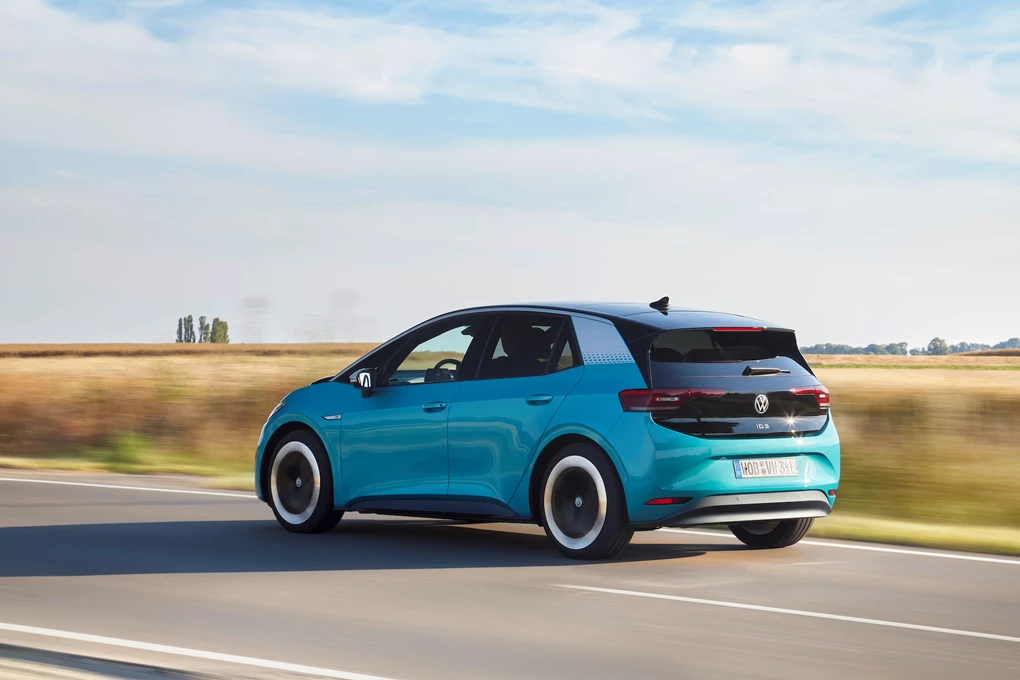 Undoubtedly one of the most important cars to come out in 2020, the new ID.3 EV essentially shapes Volkswagen's future as the brand looks to have more electric models. Its bespoke MEB platform will also underpin the majority of new EVs launched by VW, Seat, Skoda and Audi in the future. 
With stylish looks, a spacious and clean-looking interior and a range of up to 340 miles, the ID.3 is a seriously capable electric car, and will be available on the new 70 plate, too.
Enquire on a new Volkswagen ID.3