Next summer, Ford is set to release a new-generation GT, and it's already one of the most hotly anticipated cars of 2016.
The first generation GT, produced between 2005 and 2007, attracted a large fan base as its design was heavily inspired by the Ford GT40 – one of the most iconic and successful race cars ever made.
The new Ford GT coming next year takes a similar amount of inspiration from the legendary race car. In fact, when it launches, the new GT will mark 50 years since the GT40 won the 1966 24 Hours of Le Mans, the first of four consecutive victories for this model in the famous endurance race.
Thanks in large part to this proud heritage it carries, the new Ford GT is one of those special kind of cars that draws plenty of interest from people who realistically won't even get to see one in the metal, let alone buy one.
There's plenty of demand, therefore, to get all the most interesting details about this new supercar as fast as possible. First deliveries are still some way away, but here's a round-up of what we know so far about the new Ford GT.
The engine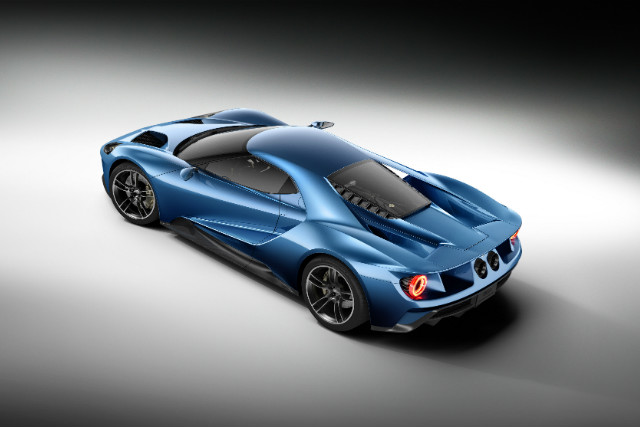 An exciting engine is an absolute must for any true supercar, but there's no big V8 engine like what was used for the original GT40 or first-generation GT road car.
Instead, the new GT uses a 3.5-litre EcoBoost V6 petrol unit. Rest assured though that this is a very different sort of EcoBoost engine to the ones available for the likes of the Ford Focus and Ford Fiesta.
The new GT's V6 is twin-turbocharged and connected to a seven-speed dual-clutch gearbox. Ford says the gearbox delivers "near-instantaneous gear changes and exceptional driver control".
The performance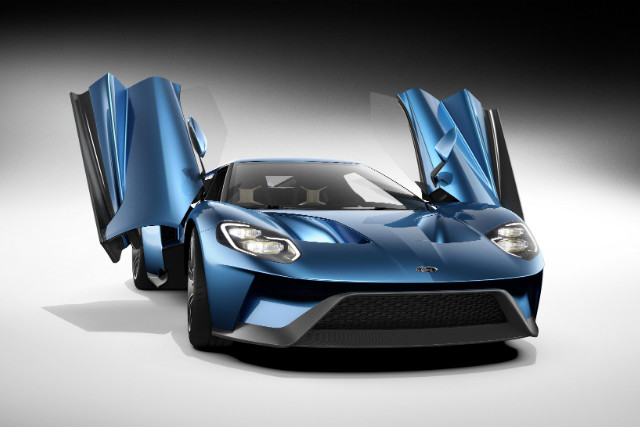 Ford has yet to give a precise power output figure for the new GT, but we do know that it exceeds 600bhp. The potent V6 combined with the sleek, lightweight body results in a 0-62mph sprint time estimated at just three seconds.
That sort of figure allows the GT to convincingly compete with other modern day supercars like the Ferrari 488 GTB, McLaren 650S and Lamborghini Huracan.
While fuel economy figures have not been confirmed in public, the new GT is said to be far more efficient than its predecessor. While the previous GT was unquestionably a very thirsty beast (averaging below 20mpg), the new model is said to perform very respectably for a supercar.
This improvement has been achieved with the use of Ford's latest electronic technology. In fact, the new GT's onboard computers are capable of processing 10 million lines of code. To put that in better perspective, one of the most sophisticated fighter jets on the planet, an F-22 Raptor, can process two million lines of code.
The design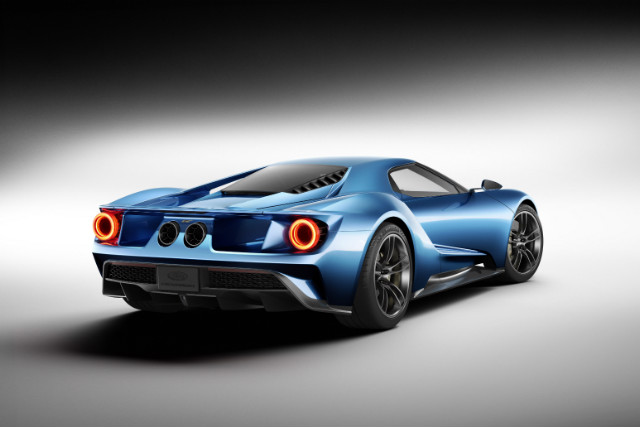 The performance numbers for the new GT, while not fully precise yet, are undoubtedly exciting. But it's not just the engine that contributes to them.
The design of the body shell, for instance, has been heavily influenced by Le Mans prototype race cars and F1 machines.
It does a great job of looking modern while evoking the spirit of the GT40. Not only that, parts like the panels which connect to the roof and rear wing manage to channel air around the car in a very efficient manner.
Speaking of the rear wing, it is an electrically-operated aerodynamic feature which can change height and angle depending on the driving conditions.
The body is made from carbon-fibre, a strong and light material which is popularly used for supercars, and the 20-inch wheels were designed with weight-saving as a priority.
Combine these clever aerodynamic improvements with the many onboard computers and you've got a car which unquestionably has brains to go with the brawn offered by the engine.
Production numbers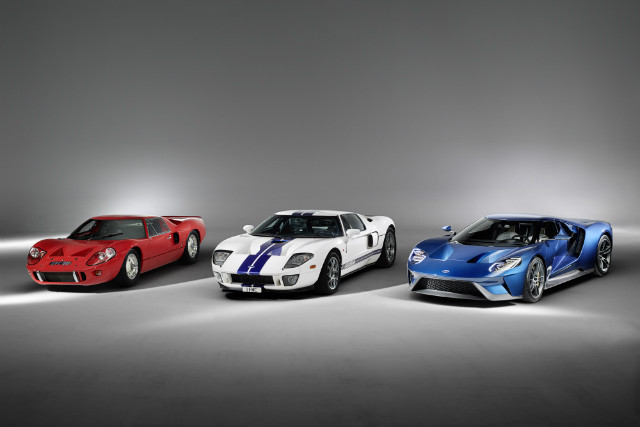 It won't surprise anyone to learn that the 2016 Ford GT will be a very exclusive car. In fact, if recent reports are accurate, only a small number will even reach Europe and very few are likely to come to Britain.
Ford made over 4,000 examples of the previous GT, but just 28 of those came to the UK.
Online reports indicate that Ford will build 200 units of the new Ford GT and half of those will be sold exclusively in America.
As a result, the new GT is bound to demand a higher price tag than most similarly-powered supercars. The exact figure is unconfirmed but rumoured to be around $400,000, which works out to be about £260,000.
If none of that is putting you off, how do you go about buying a new GT then?
Well rumours suggest that buyers will first need to apply just for the ability to purchase one of these cars and obviously only credible requests will be accepted. Just over a 100 applications have reportedly been made so far for the new GT.
When an application is selected, the interested party then has to pick which Ford dealer will take delivery of the supercar. This process is not to dissimilar to that followed by European brands such as Ferrari.
While owning a new Ford GT will be nothing but a pipe dream for almost everyone, fans can take some comfort in knowing that its spirit will, in a way, live on beyond its production run.
This supercar is being developed not just to show off what Ford's designers and engineers can achieve, the technology from it should filter down to its much more affordable models.
With the upcoming Focus RS already a sign of things to come, there's already plenty of reason for Ford fans to rejoice at the GT's return.