Land Rover has taken the covers off its latest Range Rover Sport series, which for the first time includes a plug-in hybrid model.
This is the first plug-in hybrid model to be produced by Jaguar Land Rover and is the start of their strategy to have all JLR vehicles available with an electrified option by 2020.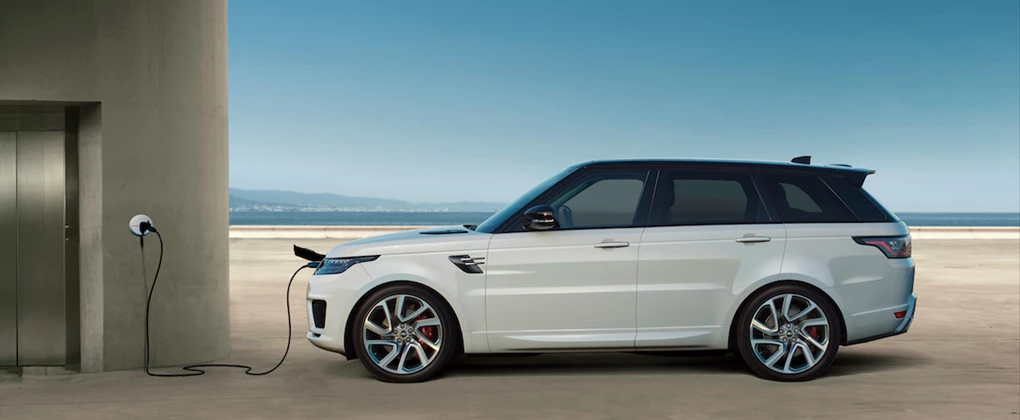 Called the P400e, this model comes with a 2.0-litre petrol 'Ingenium' engine that is paired with an electric motor to produce an output of 398bhp, which is driven through all four wheels.
Drivers can choose from two different modes – parallel hybrid and all-electric – with the latter offering 31 miles of electric range. The system can be charged in two hours, 45 minutes with the aid of a 32amp wall box or seven hours and 30 minutes using the standard 10amp charging cable. The charging point is found in the front grille. It also emits only 64g/km CO2 and claims to do 101mpg.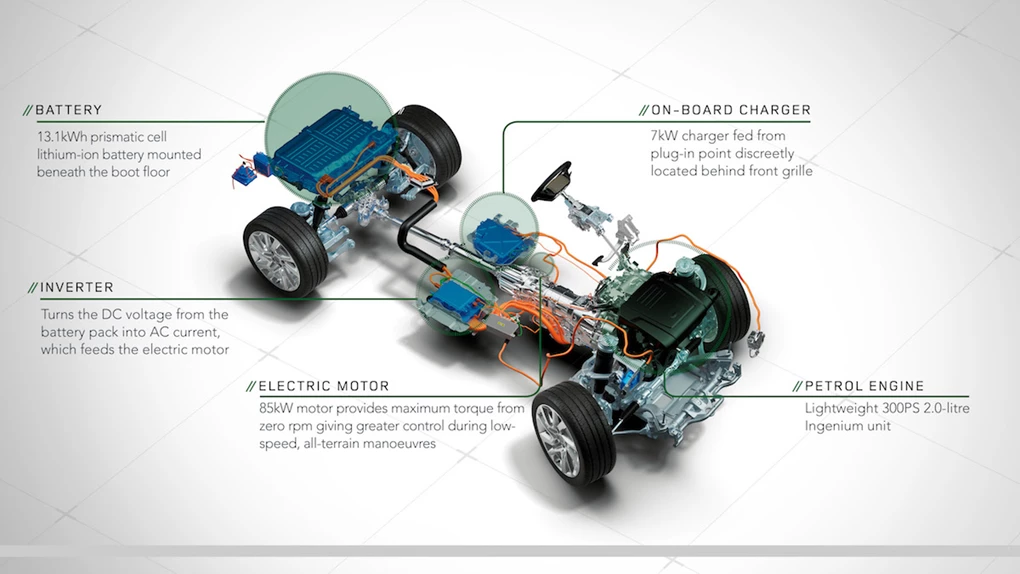 The SVR model is the most dynamic in the Range Rover Sport line-up and JLR's Special Vehicle Operations has added even more power. It now comes with a turbocharged 5.0-litre V8 engine that produces 567bhp and can do the sprint to 60mph in 4.3 seconds. It also comes with more carbon fibre than before and bolder styling features to make it more dynamic and fashionable.
The exterior design has had some minor tweaks from the previous model, with new LED headlights and a new front bumper. The interior has also been reworked and the main feature is a pair of 10-inch touchscreens for the infotainment and vehicle control system that help create a more simplistic design.
Jeremy Hicks, Jaguar Land Rover managing director, said: "The current Range Rover Sport has performed exceptionally well in the UK market since it was introduced in 2013 selling just shy of 50,000 vehicles to date. Its perfect blend of performance, comfort, utility and off-road prowess make it the perfect all-round luxury vehicle.
"These 2018 updates make the Range Rover Sport an even more attractive proposition with CO2 emissions down to 64g/km and a 101mpg on the combined cycle coupled with new infotainment technology making life simpler. Our efficient diesel and petrol engines are our cleanest ever and remain utterly relevant today on our journey to electrification."
Land Rover's chief design officer Gerry McGovern added: "When we started the design process with this new Range Rover Sport, it was important that we maintained its sporting prowess while evolving the exterior design. The addition of design-enabled technologies, such as our new infotainment system and the LED headlights demonstrate our drive towards ever greater desirability for the customer."
Prices for the new Range Rover Sport line-up starts at £61,315 for the HSE model with a 2.0-litre four-cylinder engine, while the P400e PHEV has a starting price of £70,800. The SVR model demands a price of £99,680.