Audi has revealed the 2019 version of the R8 supercar, which boasts a more powerful version of its naturally-aspirated V10 engine and a tweaked design.
The output for the standard R8 has been upgraded by 29bhp and 10Nm over the previous iteration – with the engine now developing 562bhp and 550Nm of torque – while the V10 Plus has been renamed the Performance and given a 602bhp version of the V10.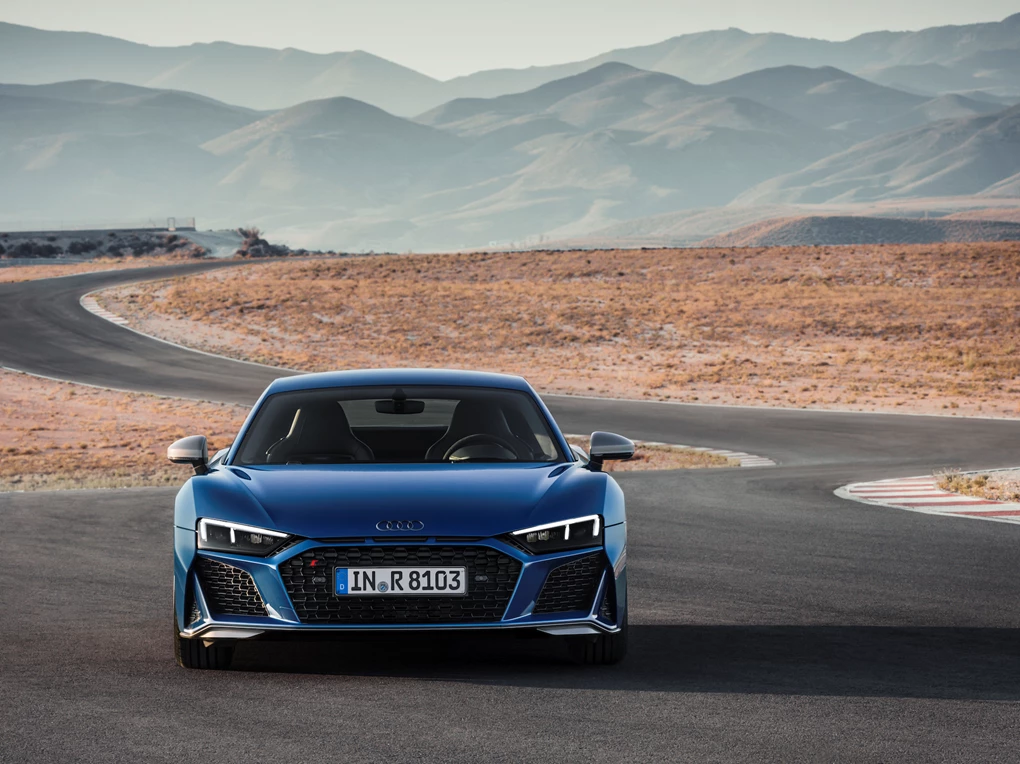 The boost in power means quicker times to 60mph, with both standard and Performance models reducing their acceleration times by 0.1 seconds down to 3.4 seconds and 3.1 seconds respectively. The Spyder models get to 60mph 0.1 second slower than their coupe counterparts.
Top speeds have also increased, with standard models topping out at 201mph and 200mph for the Spyder – while the Performance versions will hit 205mph and 204mph.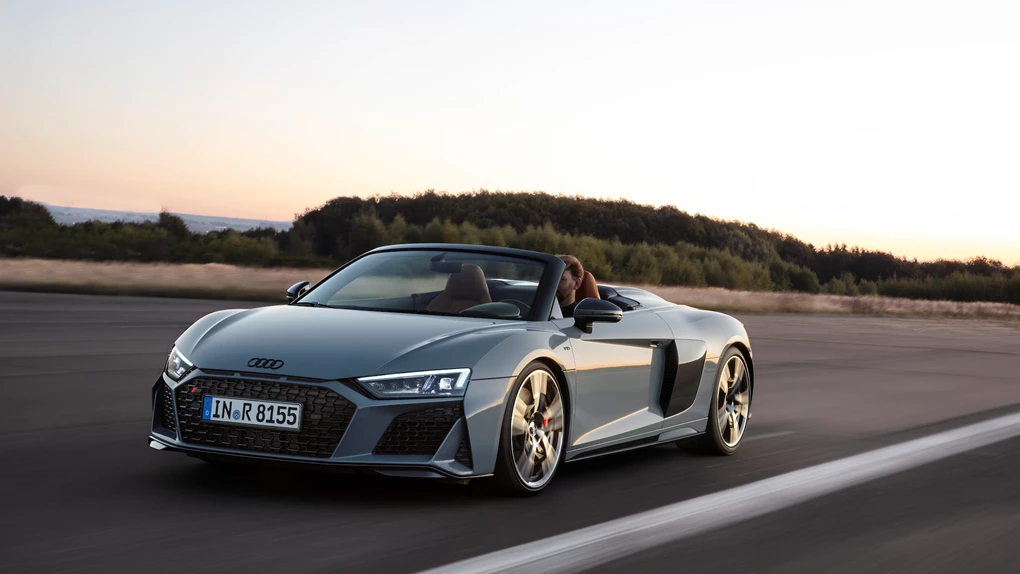 On the outside, customers will see that the R8 has a wider hexagonal grille than before, as well as being flanked by larger air inlets and topped with a thin air intake. A large rear wing can also be found – while customers are able to choose from three design packages to alter the look of their R8 further.
Audi has also fitted the R8 with suspension modifications, as well as tuning the optional dynamic steering and electromechanical power steering – which Audi says makes the car more precise at all speeds.
See Available Audi R8 Deals
Fitted as standard with 19-inch wheels, customers can choose 20-inch versions that come with summer and sport tyres, as well as larger carbon ceramic brakes.
Although prices are yet to be confirmed, it's expected that the R8 asking price will increase when it goes on sale in the early part of next year – with the current model starting from £112,520.