Save money on a new Mercedes-Benz today
Mercedes-AMG has taken the wraps off its latest version of the G63 performance SUV, which is fitted with a 4.0-litre twin-turbocharged V8.
That unit replaces a 5.2-litre version found in the previous iteration of the G63, but this model has 11bhp more at its disposal, developing 576bhp and 850Nm.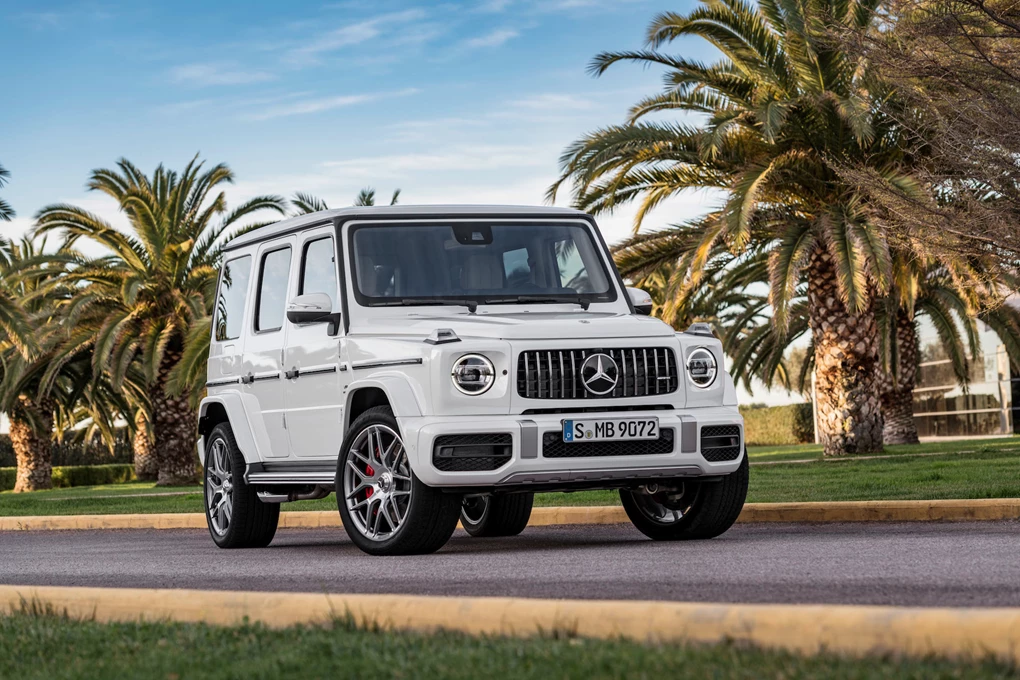 Paired with it is a nine-speed dual-clutch automatic gearbox that transfers the power and torque through to the AMG Performance 4Matic all-wheel drive system – which has torque bias more to the rear for better traction.
Despite the size of the G63, the acceleration from standstill to 60mph is over in 4.3 seconds and the top speed is 136mph. With the driver's package fitted, the G63 has a top speed of 149mph.
Mercedes-AMG also fits the ride control adaptive suspension setup, which comes with three damping modes – Comfort, Sport and Sport+ – and is automatically controlled to adapt to the conditions.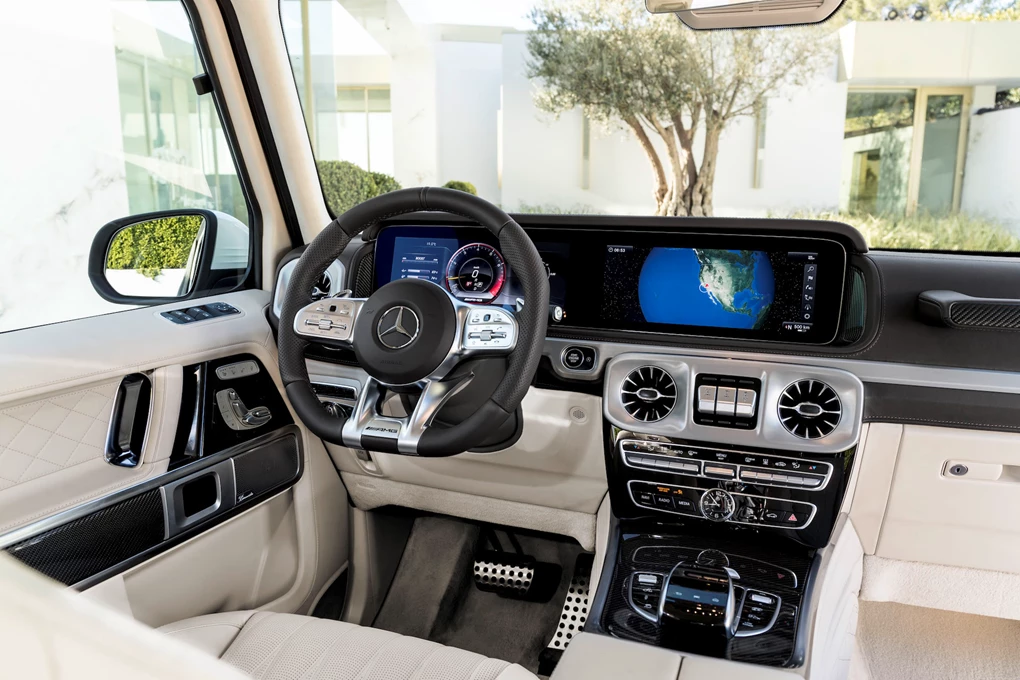 Paired with the speed-sensitive sport steering, Mercedes also applies the AMG Dynamic Select driving mode system, which includes five on-road and three off-road modes.
As with the standard G-Class which it is based on, the 2018 G63 is larger than the previous version allowing for more interior space.
Exterior design alterations include 'V8 Biturbo' designation, red brake calipers and 22-inch alloy wheels – with an optional 'Night Package' adding further black detailing if chosen.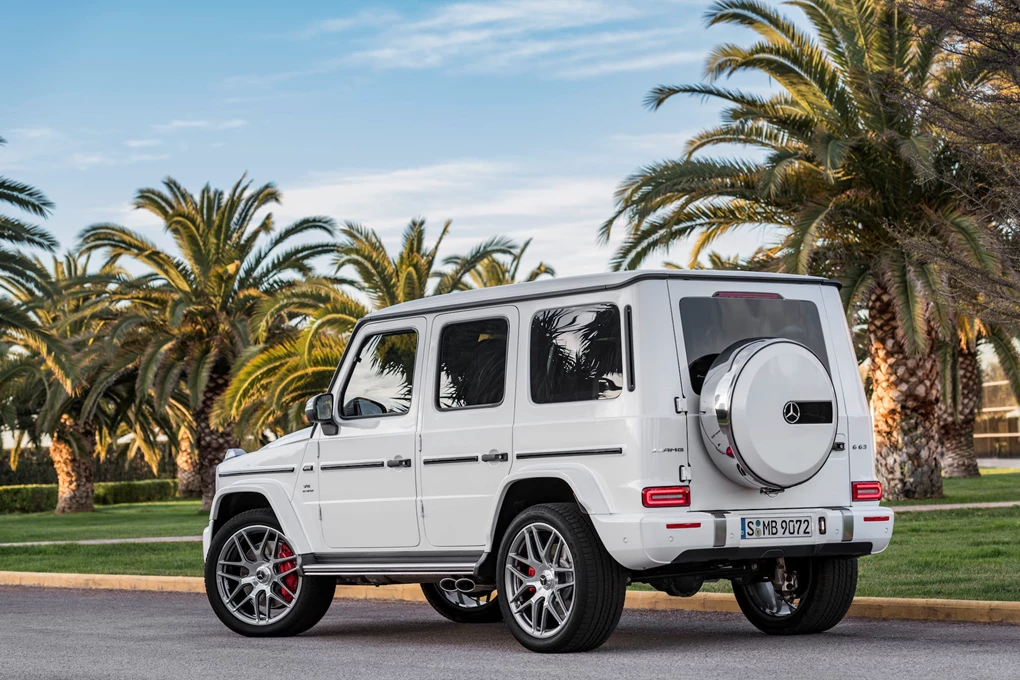 Mercedes-AMG CEO Tobias Moers said: "The new AMG G 63 brings driving performance to the segment of unadulterated off-road vehicles in unexpected form. It was important for us to tie in with the original character on account of the cult status the G 63 enjoys with our customers and fans.
"The vehicle has nevertheless reached a completely new dimension in terms of technology with the 4.0‑litre V8 biturbo engine as well as in combination with the off-road characteristics, the agility and the vehicle dynamics achieved."
The G63 will get its public debut at the 2018 Geneva Motor Show from March 6-18, and sales of the model will begin at the end of next month. Deliveries will begin in August.