The current e-Golf is Volkswagen's first effort at making its most popular model future-proof.
But rather than giving the model a complete overhaul that removes the character of the hatchback, Volkswagen kept the Golf much the same in its all-electric guise.
We take a look at what the e-Golf has to offer…
Electric powertrain
Volkswagen fits the e-Golf with a 35.8 kWh battery pack paired to an electric motor that develops 134bhp and 290Nm of torque – while the single-speed transmission and instantaneous torque delivery allows for supreme acceleration off the line. Volkswagen claims that the e-Golf can go 144 miles off a single charge, which is plenty for most people on a day-to-day basis. For customers needing a quick boost of energy, the e-Golf can be charged from flat to 80 per cent in just 45 minutes at a rapid charger.
Loads of standard equipment
To ensure customers get as much bang for their buck as possible, Volkswagen fits the e-Golf with climate control, adaptive cruise control, LED headlights, front and rear parking sensors, a full infotainment system with touchscreen and satellite navigation, Bluetooth, the option of leather upholstery, a digital instrument display and much more.
See Volkswagen Golf deals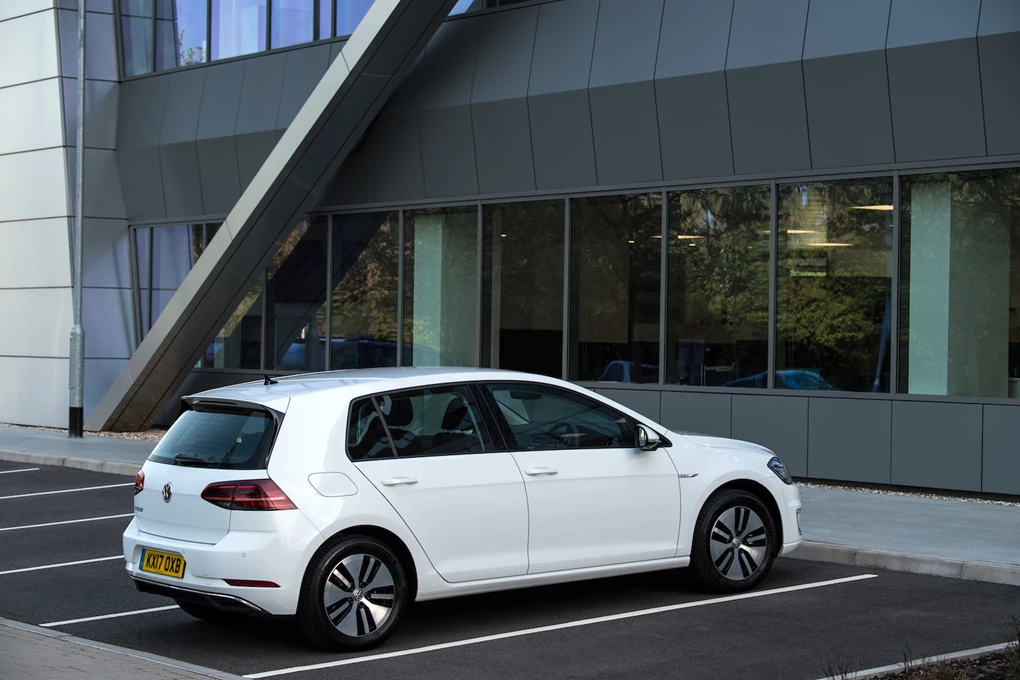 Great driver assistance features
To help make this car feel as normal as possible, Volkswagen provides e-Golf customers with a series of driver assistance systems to add further security on the go. The model comes with kit such as preventive occupant protection, driver alert system, front assist with city emergency braking and pedestrian detection and predictive pedestrian protection – all of which give drivers all the help they need on the go.
Practical layout
Despite the addition of the battery pack and electric motor, the boot space is only reduced by 40 litres compared to the standard model. That means users get 341 litres of room to work with when all the seats are in place – while dropping the rear bench allows for 1,231 litres for you to use.
Affordable to buy and own
Following the government's £3,500 plug-in incentive, e-Golf prices start from £30,340, which is cheaper than BMW's all-electric i3. Plus, when you go for an electric vehicle, road tax is free – while filling up at the pump will be a thing of the past.