Audi is introducing a new optional system to its flagship A8 saloon that can lift and drop the car on each separate wheel to maximise ride comfort.
The new feature –  known as predictive active suspension – is one of the most advanced setups to date, and also has sporty benefits, too.
With the A8, it can lift up or drop the car on each separate corner of the car by up to 85mm in just half a second.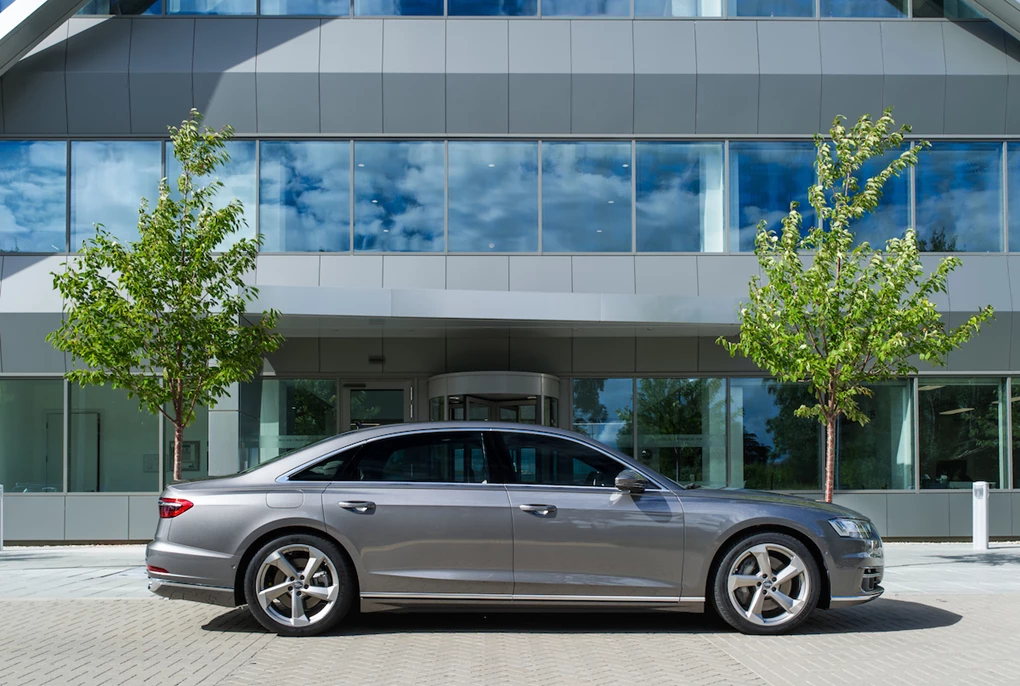 Underpinning this technology is a small electric motor positioned close to each wheel, with the suspension setting changing depending on the forces being applied to the car.  
The predictive suspension also works in tandem with the drive select programme. When in 'dynamic' mode, Audi claims the large A8 saloon offers the "handling of a sports car". But switched to the 'comfort plus' setting, the A8 aims to offer one of the most comfortable rides of any car.
The system works with the front camera to detect potholes and other road imperfections, and adjusts the car accordingly even before it has reached the rough section of road.
See Available Audi A8 Deals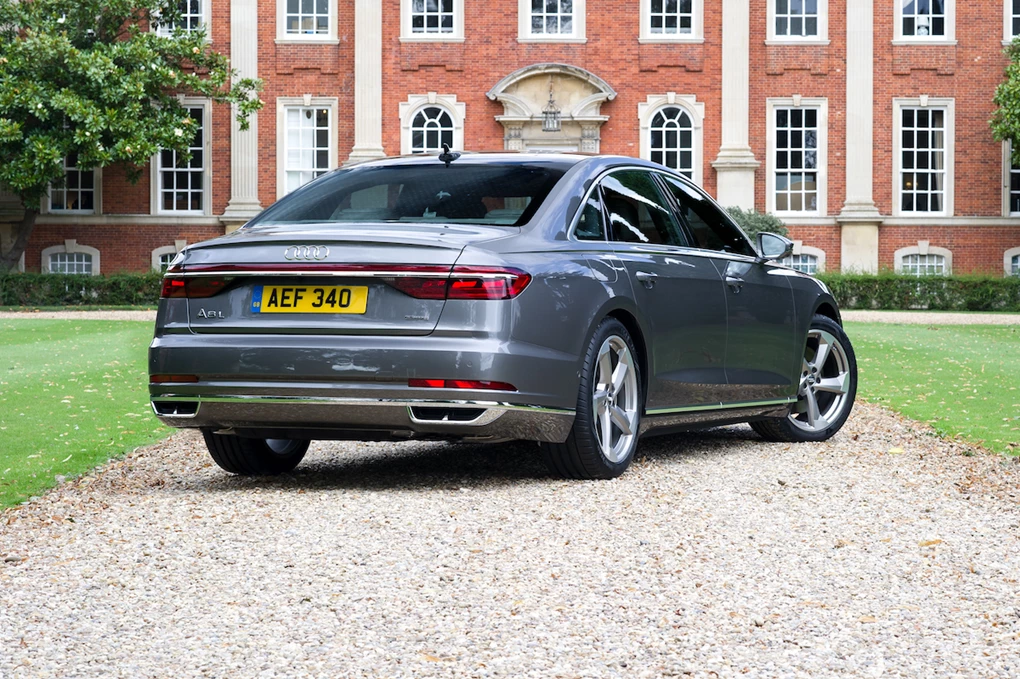 Audi reassures us that a full cup of coffee would not spill in the cupholder thanks to the car being able to lean into the bends. A further luxury feature is that the A8's suspension lowers by up to 50mm once the door handle is operated, in order to make access to the car easier.
This latest suspension system is also an extension of a piece of technology already available on the A8, which can raise the ride height if it senses an imminent crash in order to reduce the risk or severity of injury.
Audi has said that predictive air suspension will initially be available just on petrol-powered A8s, with order books for cars fitted with the tech opening in August. It's priced from €5,450 (£4,884) in Germany, but UK pricing is still to be announced.