MINI has unveiled one of its most hardcore road models to date – the 302bhp John Cooper Works GP.
Unveiled at the Los Angeles Auto Show, the Oxford-built hot hatch is limited to just 3,000 units worldwide, and just 575 of those are coming to the UK.
It's powered by MINI's most powerful road-going engine to date – a 2.0-litre four-cylinder petrol unit generating 302bhp, which enables a 0-60mph time of 5.0 seconds and a top speed of 164mph. An exhaust unique to the GP also aims to give it more of a raucous burble.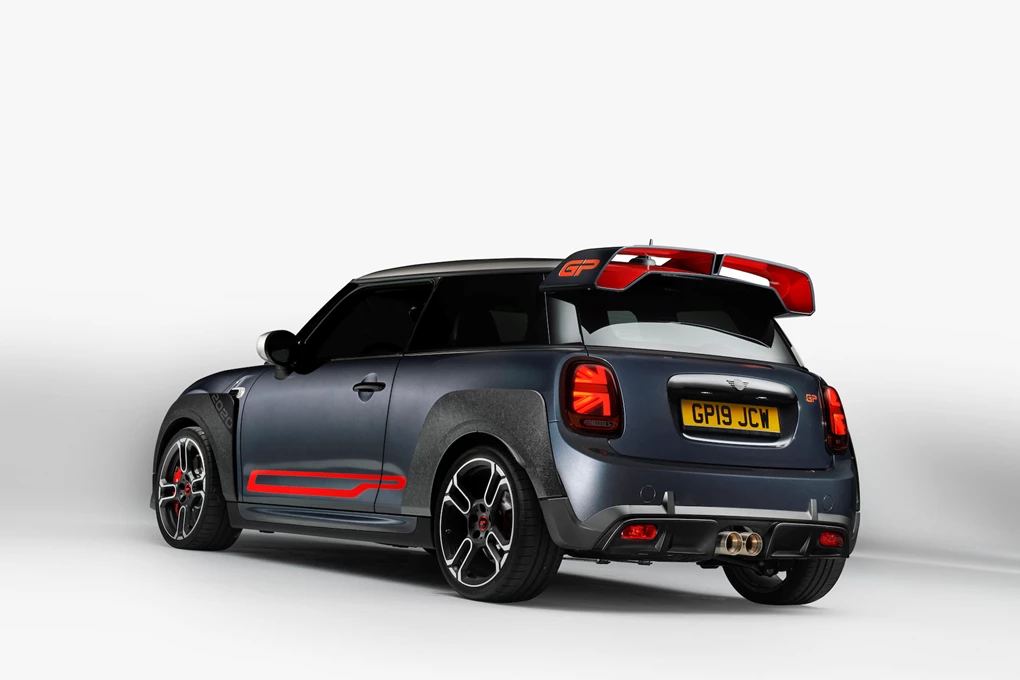 Unlike previous GP models – the most hardcore versions of the MINI Hatch, which come right at the end of a model's lifetime – the latest car will feature an eight-speed automatic transmission delivering its power to the front wheels.
Based on the regular JCW hatch, the GP features its own suspension setup that drops the ride height by 10mm to improve agility and small tweaks to the chassis to enhance rigidity.
Enquire on a new MINI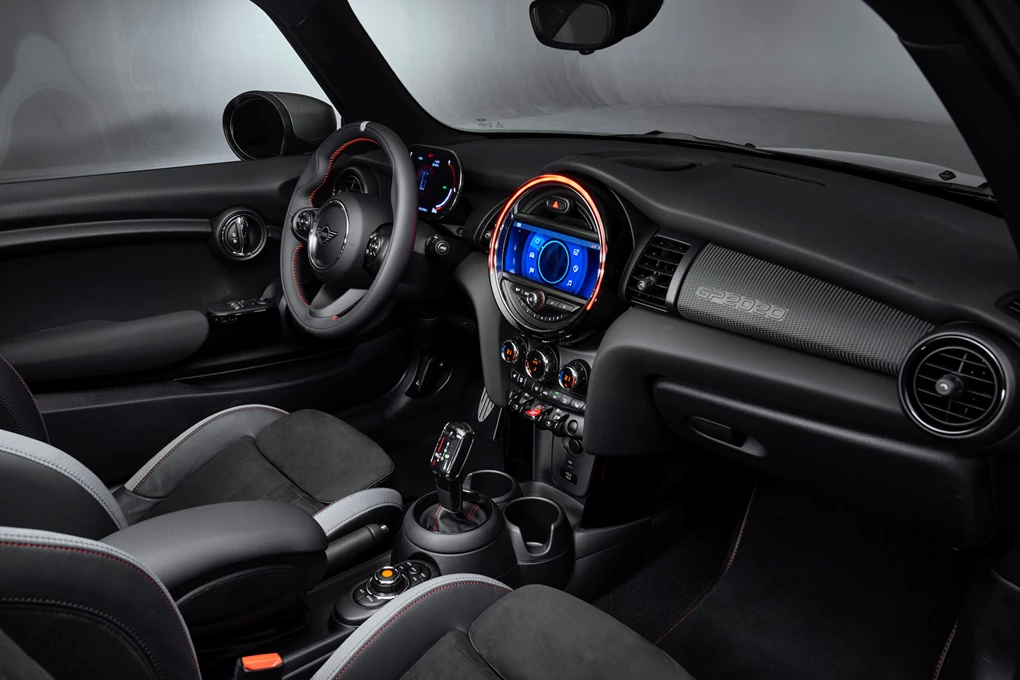 To ensure it stands out next to the regular JCW hatch, the GP also comes with a more aerodynamic body – headed up wheel arch trim extensions, as well as a large roof spoiler. Larger intakes also feature, while all GPs will come out of the factory painted in metallic Racing Grey, with contrasting silver accents. Red accents also appear on the spoiler and grille, too, and it comes with all the 'GP' branding you would expect from a limited-edition flagship model.
On the inside the rear seats are stripped out to save weight and replaced with a red painted aluminium cross-brace. Meanwhile the front sports seats are trimmed in leather, along with red accents – the latter appearing throughout the cabin. A digital instrument cluster also separates it from the regular GP.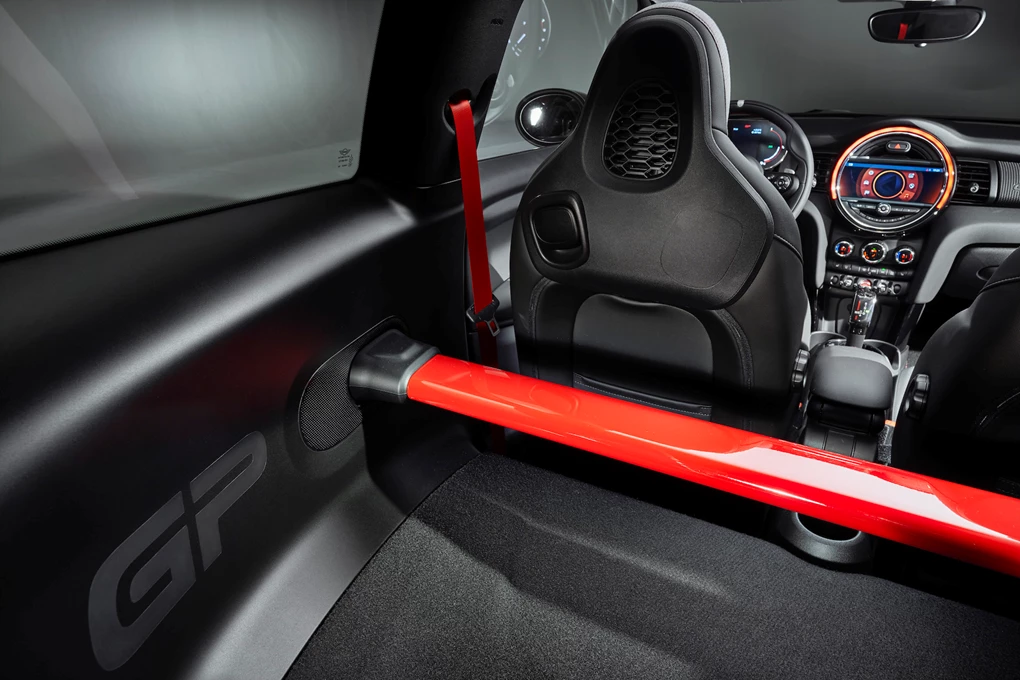 The MINI John Cooper Works GP costs from £33,895, and it's available to order now. First deliveries are expected in March 2020.