Like many, Audi is gearing up to introduce a range of new electrified models, adding to its  range of plug-in hybrid models and its e-tron and e-tron Sportback EVs. 
But in the next few years, its series of new electric cars will expand significantly, and the model set to act as the supreme flagship model will be the new e-tron GT. 
Shown so far only in prototype form - which is impressively close to what the production version will be like - it's set to be one of this year's most exciting new cars, and is due to be revealed shortly. 
Here are five things you need to know about it
It's based on the Porsche Taycan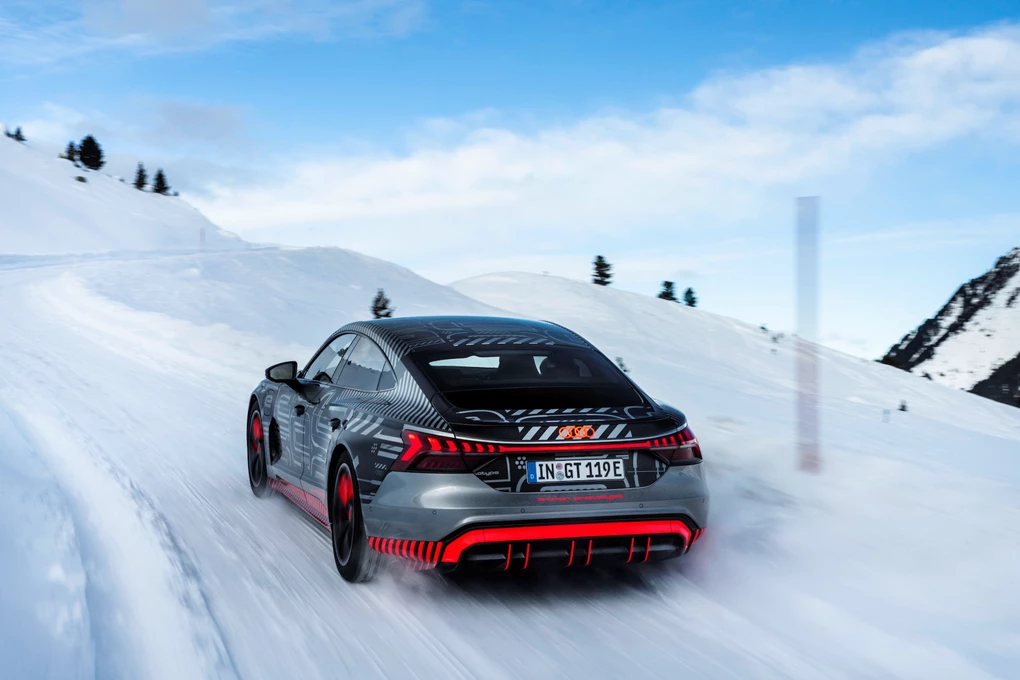 Undoubtedly one of the automotive highlights of 2020 was the Porsche Taycan – this sports car firm's first EV – which proved that electric cars could still be superb to drive. 
And given that Porsche and Audi both sit under the Volkswagen Group umbrella, it's the Taycan that provides the foundations for the e-tron GT – perhaps the perfect starting point. Both cars sit on a platform known as 'J1', and even share similar batteries and electric motors. 
It will be the first electric 'RS' model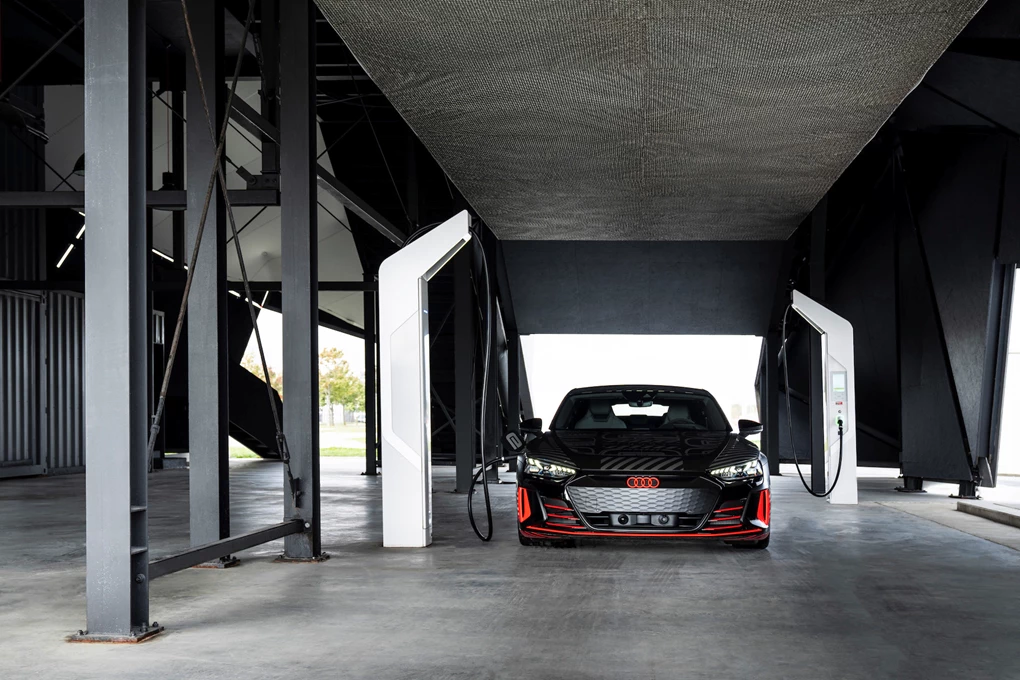 When it comes to performance cars, Audi 'RS' models are held in the highest regard, but have so far only been available with a petrol engine. 
Until now that is, as the Audi e-tron GT will be the first battery-powered model to wear an 'RS' badge. While full powertrain details are yet to be revealed, it's expected to be the firm's most powerful road car ever – featuring in excess of 600bhp, which should make it capable of hitting 0-60mph in under three seconds. 
The cool concept car-like looks will make it into production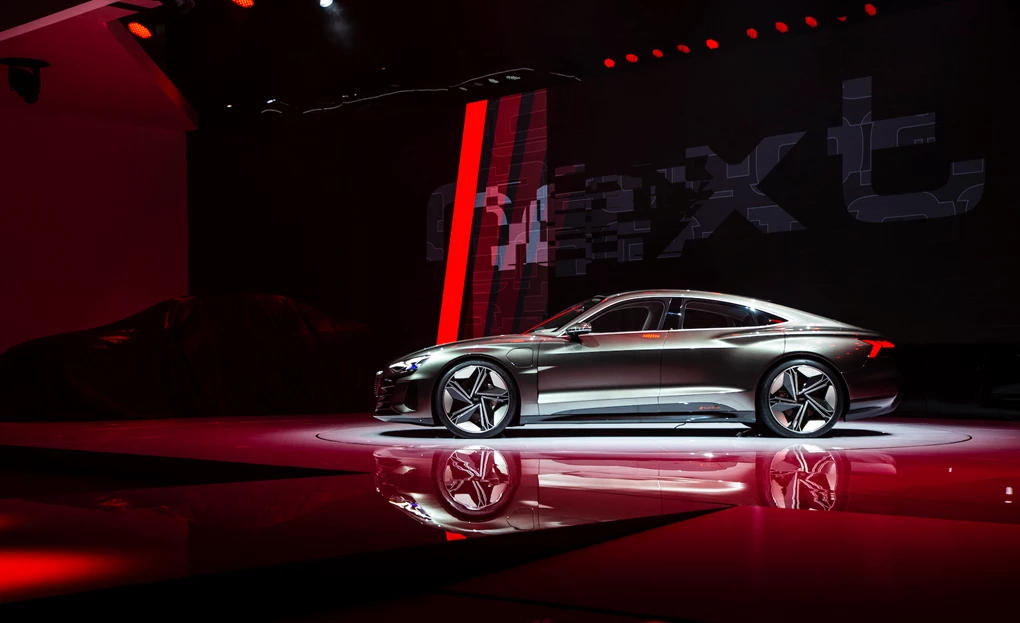 It was at the 2018 Los Angeles Auto Auto Show when Audi pulled the wraps off its e-tron GT in concept form, and while two years might have elapsed since then, it's set to enter production with few changes. 
With its intricate LED lighting – a trademark feature on modern Audis – along with a glamorous and swoopy shape, it should be one of the most stylish new cars around when it arrives later in 2021. 
Audi has created a new 'sound' for it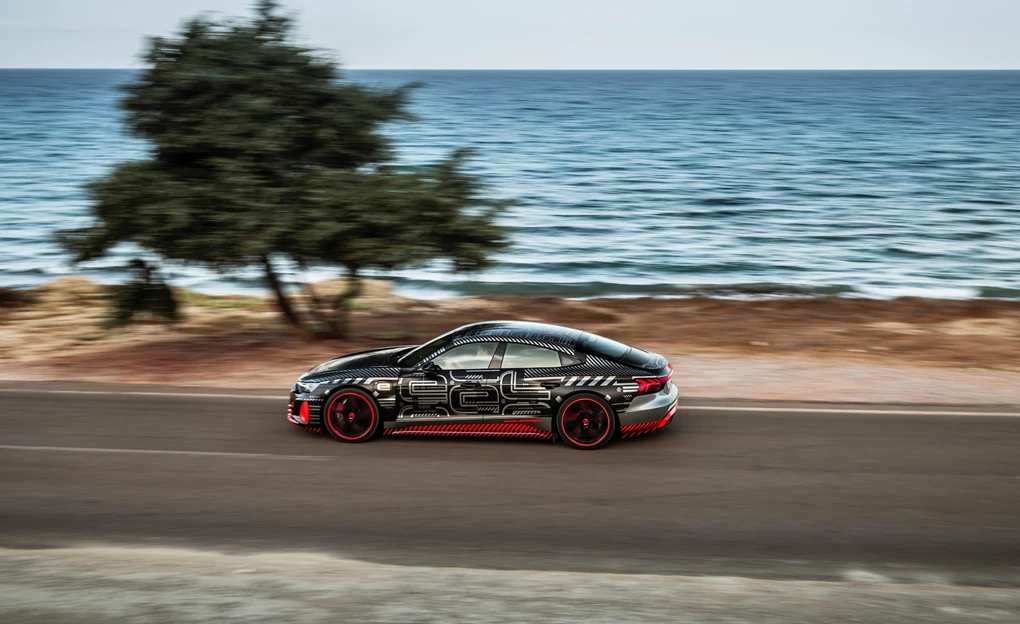 One of the key things many petrolheads mourn in the switch from combustion engines to EVs is the unmissable sound of an engine. 
So to help with that, Audi has developed a new sound for the e-tron GT, which is described as "sporty, expansive and sophisticated". There are 32 different sounds the car can create, based on driving experience. While not trying to mimic the sound of a petrol motor, it aims to add some audible flair to the model. 
It'll roll off the same production line as the R8 supercar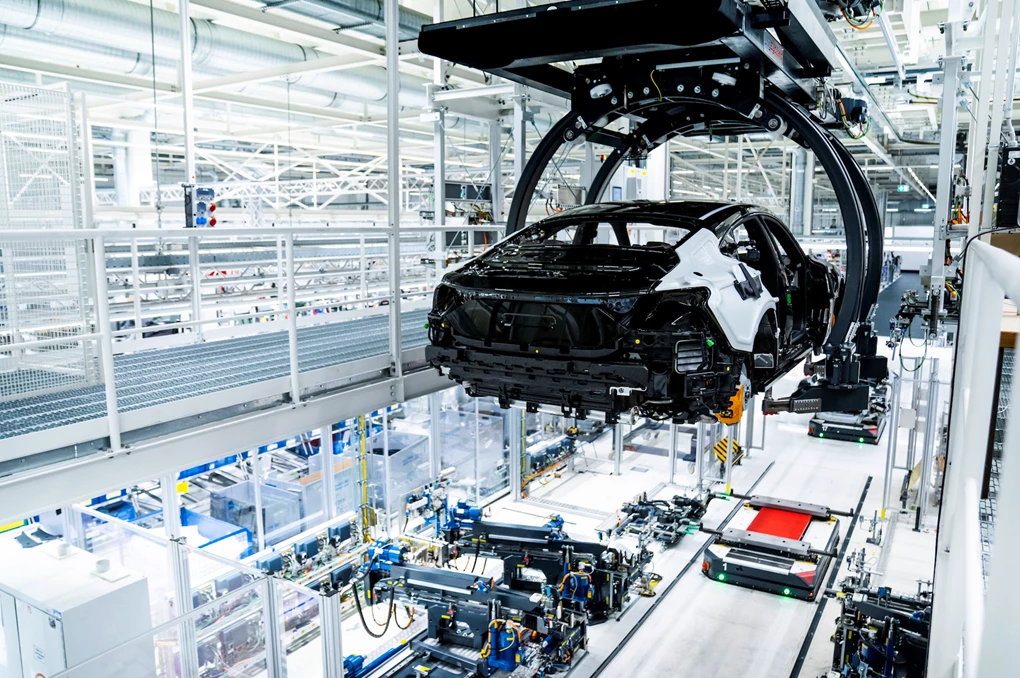 While Audi might already have its e-tron SUVs, these models are produced at a plant in Belgium, so the new GT will be the firm's first EV to be produced in Germany at Neckarsulm. 
Audi's flagship EV will also be sharing a production line with the brand's overall range-topper – the R8 supercar. In addition, the EV will also be carbon-neutral in terms of its production, furthering its eco-credentials.  
Enquire on a new Audi