When it comes to electric cars, a car that really felt like a big step forward was the Hyundai Kona Electric. 
It was the first true electric car that brought a long range at an affordable price, and has unsurprisingly proven popular, with 120,000 models being produced since 2018. 
Boasting a 300-mile electric range, it takes the worry out of electric car charging, and now Hyundai has updated its Kona for 2021, bringing a wealth of revisions. 
But what's changed on this new car? Let's take a look. 
Striking design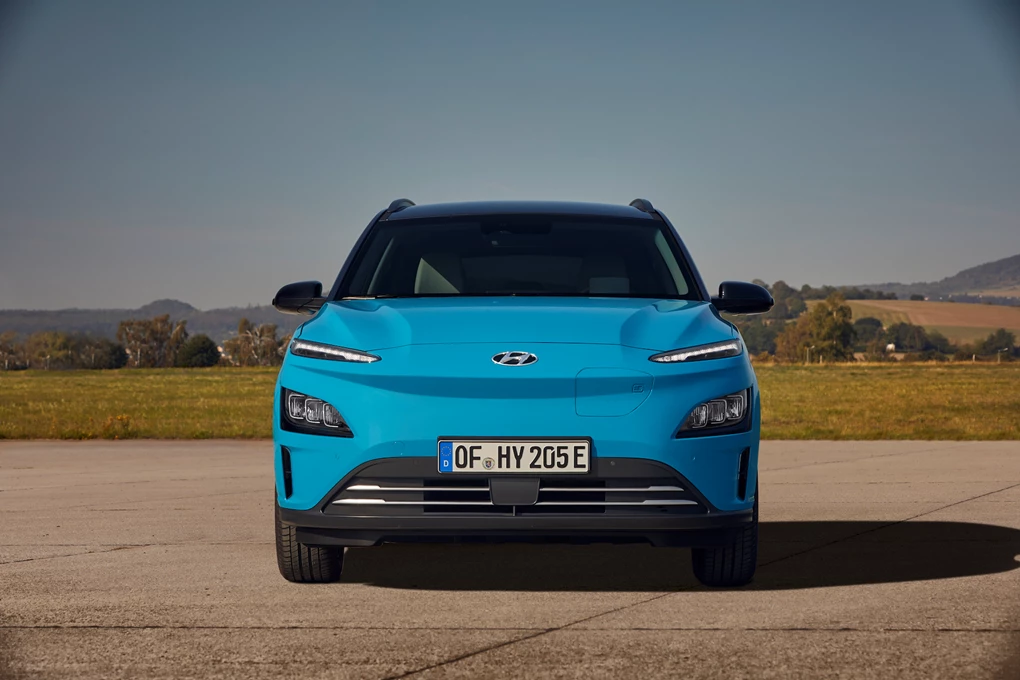 Ever since the Hyundai Kona first arrived in 2017, this crossover has always been one of the funkiest cars in its segment to look at. 
So Hyundai has taken even further steps with this – featuring an eye-catching closed front grille that really makes it stand out on the road. Because EVs don't need to have the same cooling as a petrol and diesel car, it means there isn't the same need for a grille. Other changes made to the Kona Electric are wider headlights, revised bumpers and more appealing body-coloured plastic cladding. 
New interior digitalisation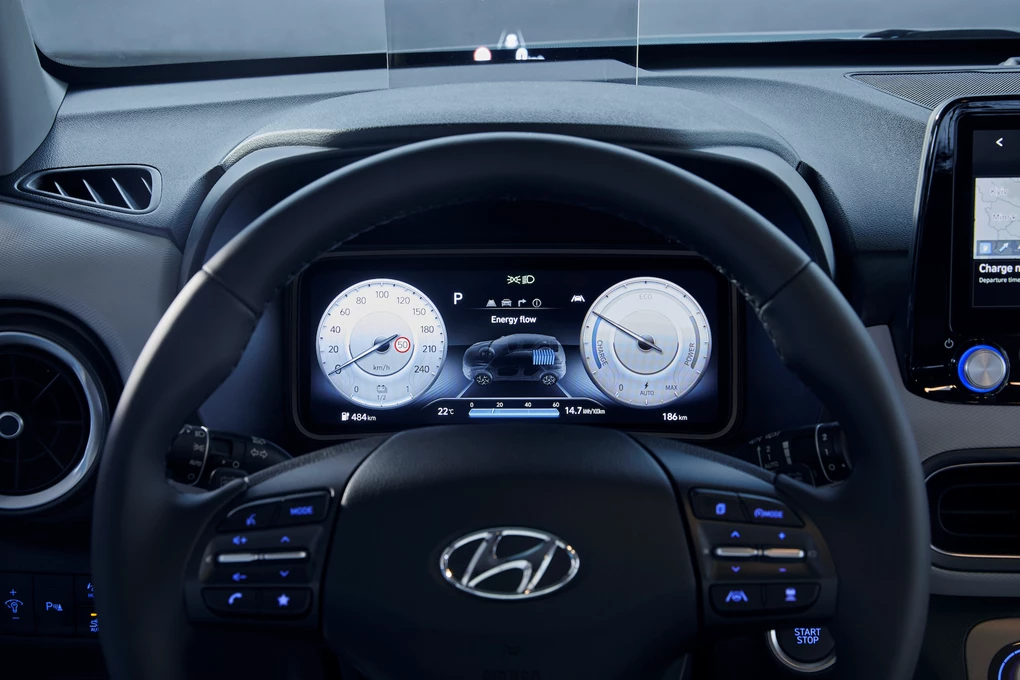 The Kona Electric has always majored in bringing buyers plenty of standard kit, and that's been taken further this time with all models now coming with a new 10.25-inch digital instrument cluster, which helps to give a more modern feel to the cabin. It can be taken a step further with a large 10.25-inch touchscreen, which is available as an option or is fitted as standard to top-spec models. 
Hyundai has also enhanced its connectivity offering thanks to a new 'Bluelink' upgrade. It means you're now able to check on the car remotely, allowing features like looking at the battery status and even programming when you want the car to start charging. 
Range of new safety features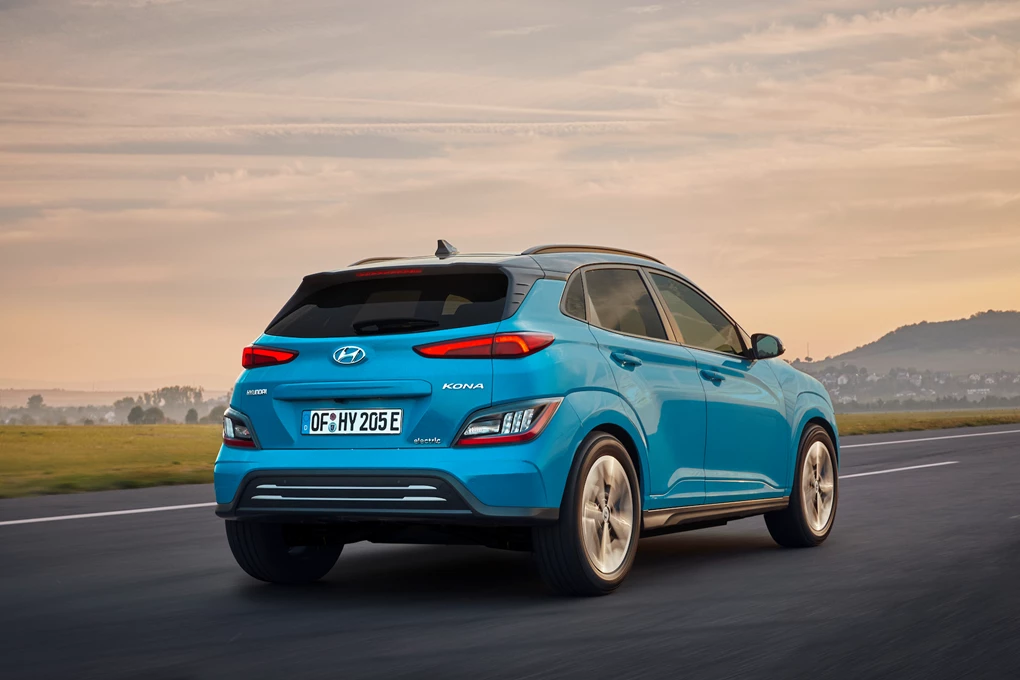 Another key update on the Kona is the enhanced range of driver assistance kit fitted as part of Hyundai's 'SmartSense' safety package. 
Five new pieces of tech are introduced here – including a feature that can stop you from opening a car door into a passing car or cyclist, along with a more advanced blind spot monitoring system that will stop you from changing lanes. A new rear cross traffic collision avoidance system can also bring you to an emergency stop if it senses you're about to reverse into a passing car. 
Broad range of new colours to choose from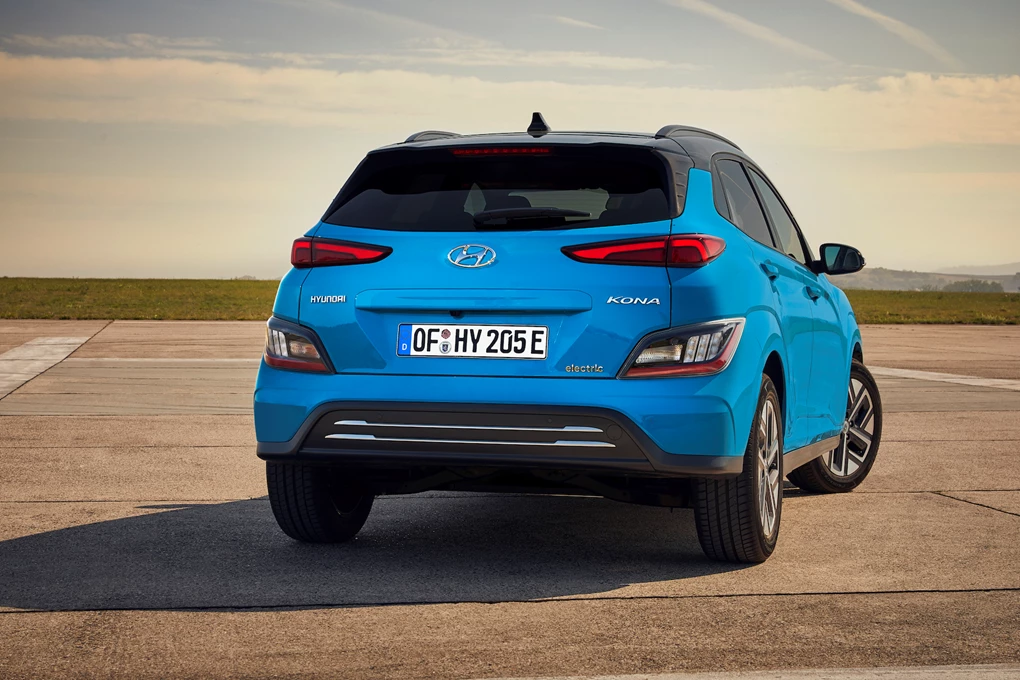 Many of us are attracted to a car's colour first and Hyundai has worked to build up the range of shades on offer. 
So there are now five new colours on offer (double the number from before), with new shades including Surfy Blue (pictured), Misty Jungle and Ignite Flame. 
The new Hyundai Kona Electric is expected to arrive in showrooms in Spring 2021.
Enquire on a new Hyundai Kona Electric