If you're looking for the ultimate off-roader, it's hard to beat a Jeep Wrangler. 
It's this American 4x4 firm's most coveted model, and though it might offer a more traditional and rugged look than other Jeeps in the range, under the surface it's far from old-fashioned. 
That's because the Wrangler is equipped with a raft of off-roading technologies that ensure maximum ability away from tarmac. Let's take a look at some key features on it…
It can disconnect its front sway bar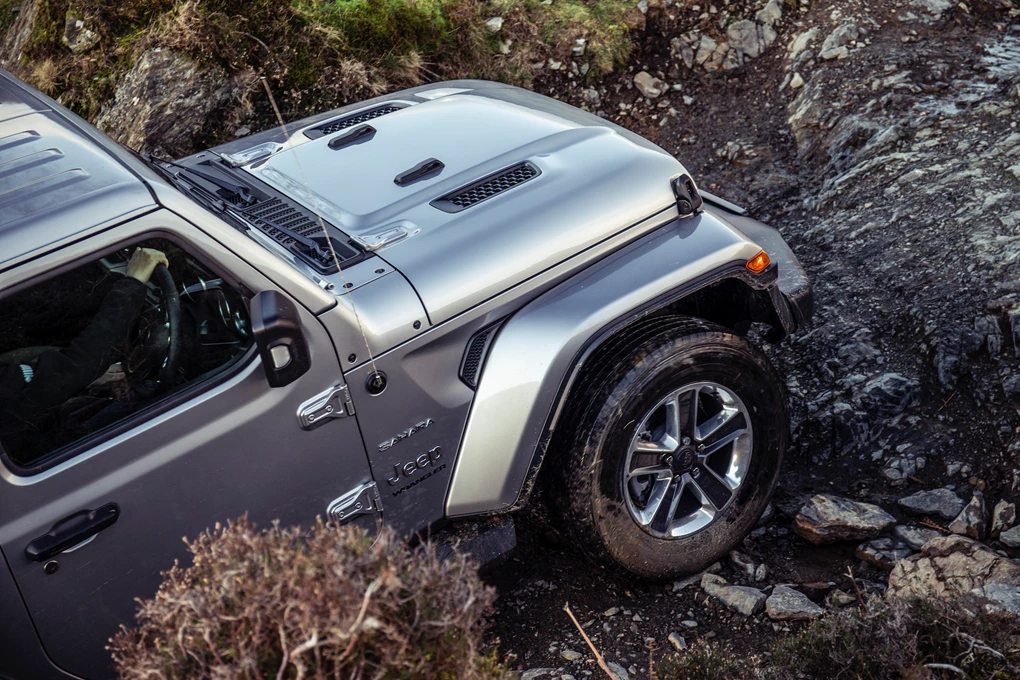 When it comes to extreme off-roading on jagged rocks and surfaces, it isn't enough for the wheels to just be vertical in their normal position. No, you'll find that the wheels have to be angled more to ensure the vehicle has maximum traction. 
Jeep takes this a step further on the Wrangler thanks to an electronic sway bar that can be disconnected to allow further wheel travel when negotiating the trickiest terrain. 
'Auto' 4x4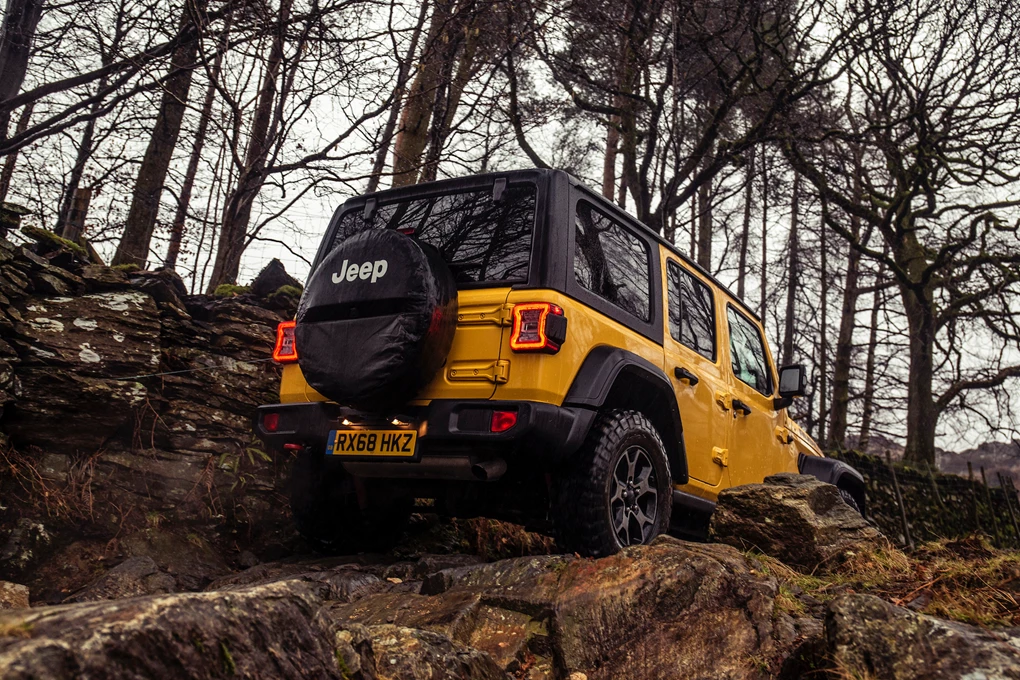 Though many Wrangler owners will enjoy the thrill of making sure they get their vehicle in the right mode, if you'd rather not worry about it and let the car do it for you then you'll be a big fan of the 'Auto' 4x4 setting that was introduced to the latest Wrangler. 
This is where the vehicle can continuously monitor the situation and automatically manage where the torque needs to be delivered to maintain traction. 
Rock-Trac 4x4 system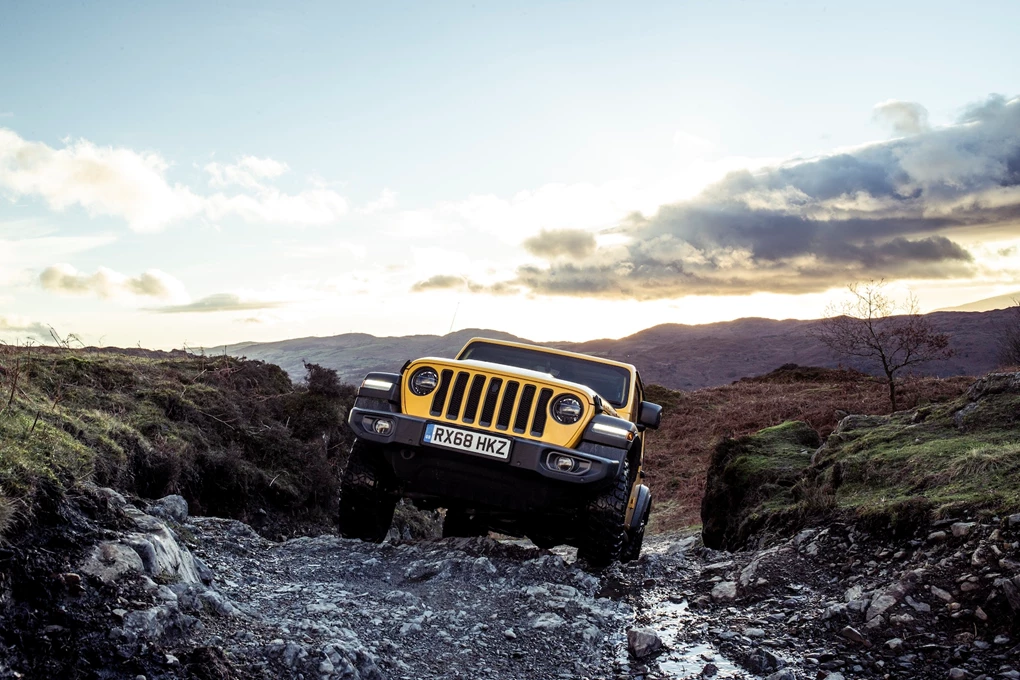 Though every Jeep Wrangler is certified as being 'Trail Rated' – essentially meaning it's seriously capable off-road – the firm takes it up another level with the top-spec Rubicon model. 
That's because it comes equipped with a system known as 'Rock-Trac', which features a lower gear ratio and upgraded axles that are designed to be able to tackle even more challenging conditions. 
It can go in up to 76cm of water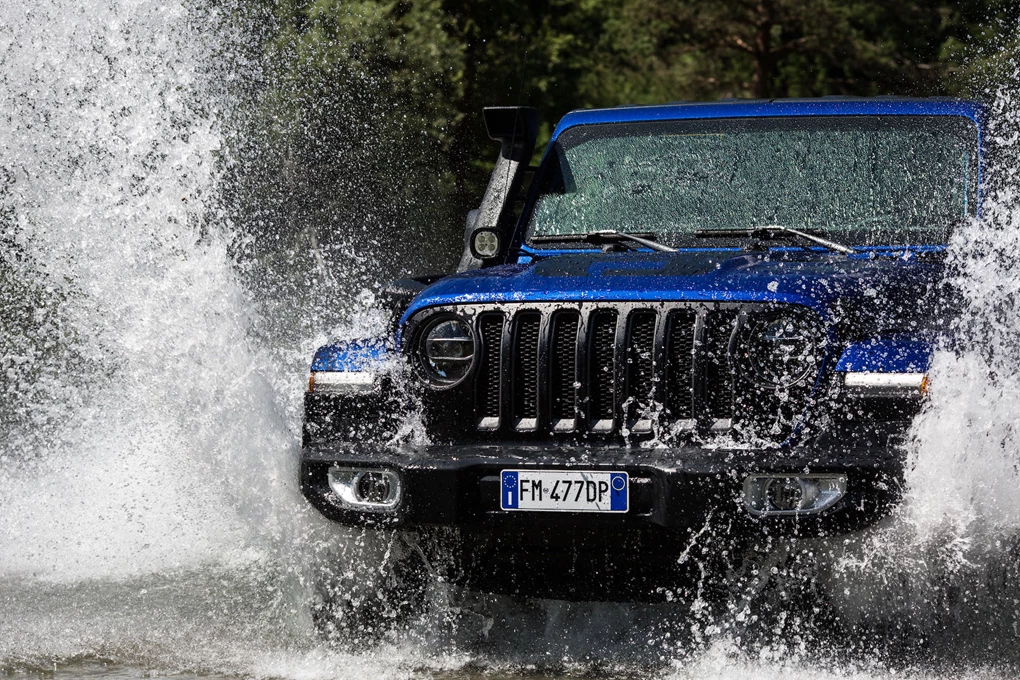 Though not so much a piece of technology, a particular highlight with the Wrangler is its ability in water. In normal cars, you just know that driving in any kind of water is a recipe for disaster, but with the Wrangler it can actually go into fords of up to 76cm – a truly ridiculous height. 
It's the only open-air off-roader available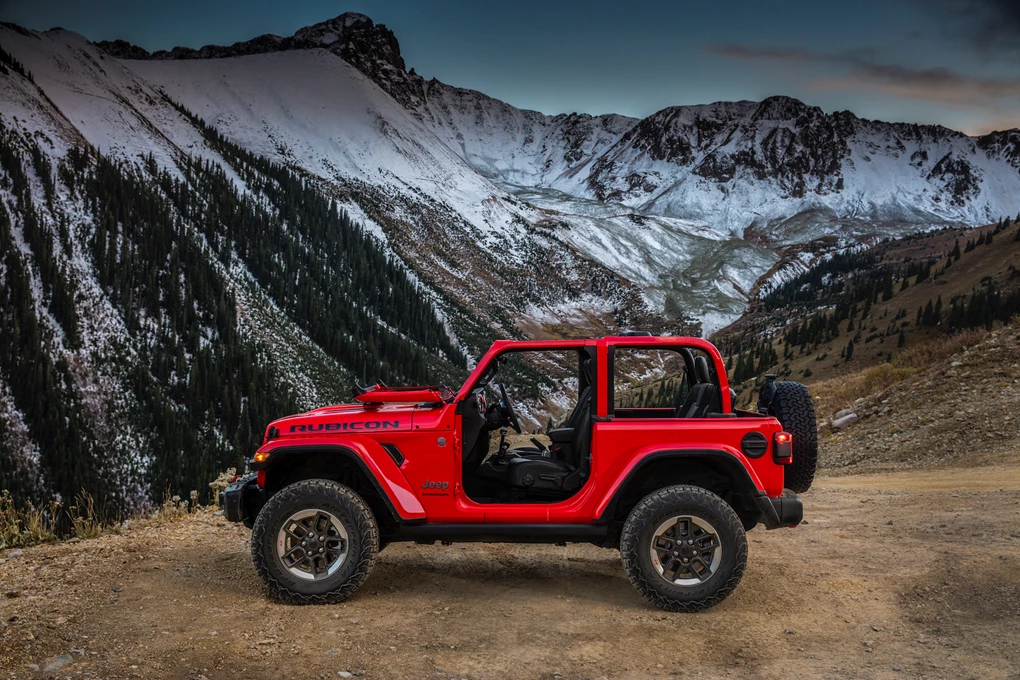 Off-roaders have undoubtedly become more grown-up in recent years, and though Jeep's Wrangler has certainly modernised over the years, it's never lost its character. 
And today, it's the only open-air 4x4 you can buy, as you're quite easily able to remove the hard-top roof, doors and even pop out the windscreen for a more authentic experience. It should be noted, this is only permitted away from roads. 
The Jeep Wrangler is on sale now, with prices starting from £49,410.
Enquire on a new Jeep Wrangler