Few cars have managed to capture the imagination quite like the Fiat 500. 
Since its reinvention in 2007, this chic city car has been a huge success for Fiat, with its cool looks and extensive personalisation possibilities appealing to many.
And while it's only been available with petrol engines so far, later this year Fiat is introducing a new electric version to expand its appeal further. 
Here are five key things to know about it…
It boasts a long electric range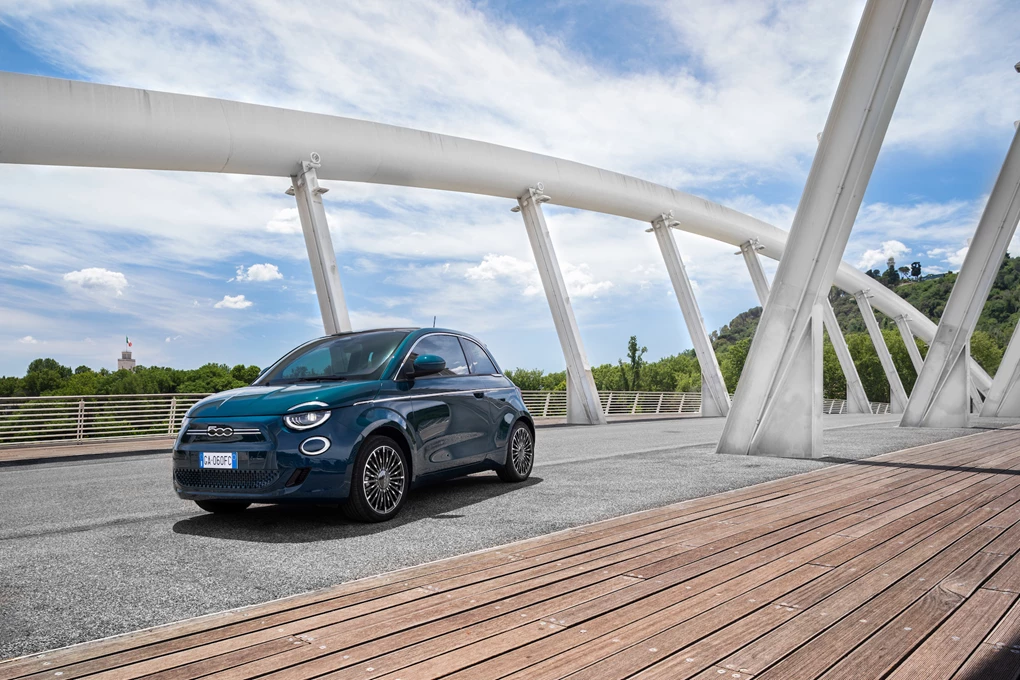 Range is one of the most important things for many looking to choose an EV, and Fiat has certainly impressed with the electric Fiat 500.
Its 42kWh battery is large for a car of this size, and means it can travel for a claimed 199 miles on a single charge. That's noticeably more than the 160 miles you'd get from a full charge on the Volkswagen e-Up!. It's also equipped with 85kW rapid charging, which allows the battery to be charged to 80 per cent in just 35 minutes. 
Two body styles available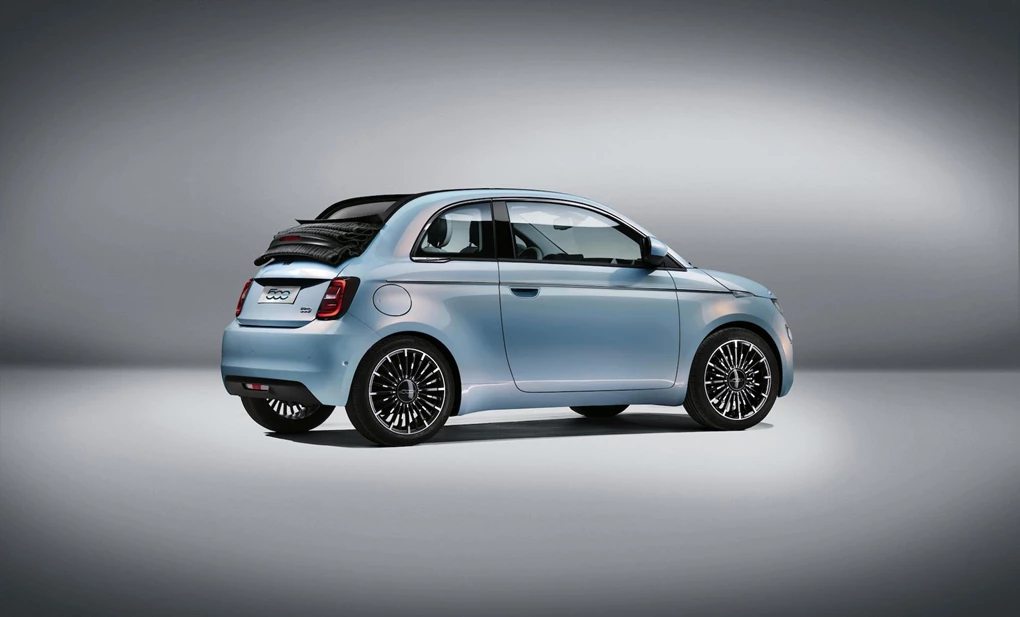 Just like how choice is crucial to the petrol Fiat 500's success, it will also be on the electric model, too. 
That's because alongside the quirky three-door hatchback, Fiat's also offering the new model as a convertible, too – offering top-down electric thrills. Aside from the Smart EQ Fortwo Cabriolet, this will be the first electric convertible and offer something a little different for those wanting an electric car.
It features Level 2 autonomous driving capabilities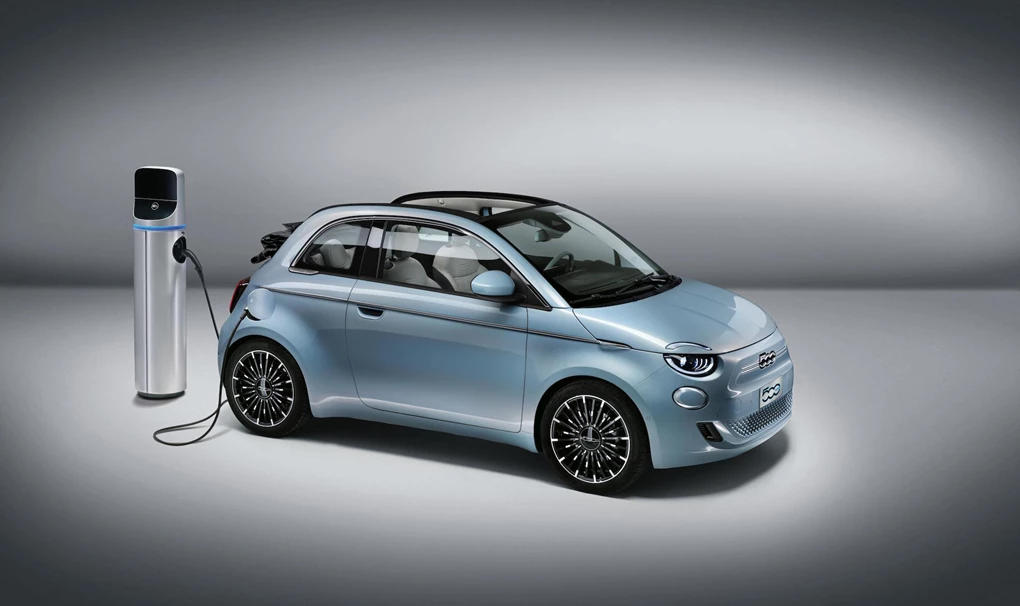 Fiat is really moving the new electric 500 upmarket, and a key way it's doing that is on the technology front – particularly driver assistance technology. 
That's because this new model features Level 2 autonomous driving, with highlights including adaptive cruise control, lane centring and blind spot monitoring likely to prove especially useful – especially around town. 
It comes with a new infotainment system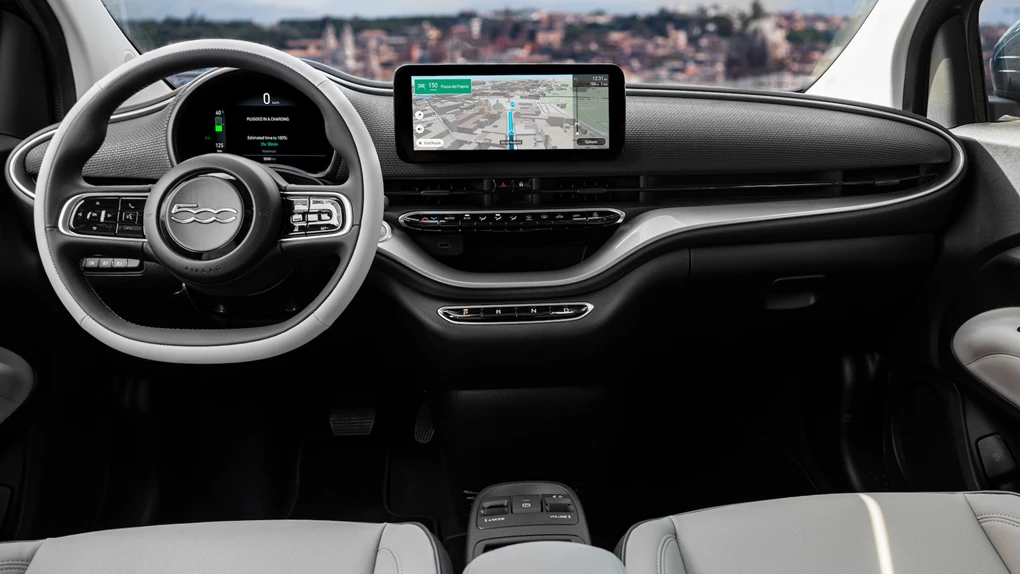 The infotainment system in the standard Fiat 500, while easy to use, is starting to feel its age. So with this new electric Fiat 500, the firm is introducing its latest system, which is known as 'UConnect 5'. Coming with a large 10.25-inch touchscreen that features the likes of Apple CarPlay and Android Auto, it allows access to a host of remote services. 
Highlights include a Wi-Fi hotspot and remote services, which will allow you to check the status of the car via your app – meaning you look how many miles you have remaining on the 500 before getting into it. 
A more modern design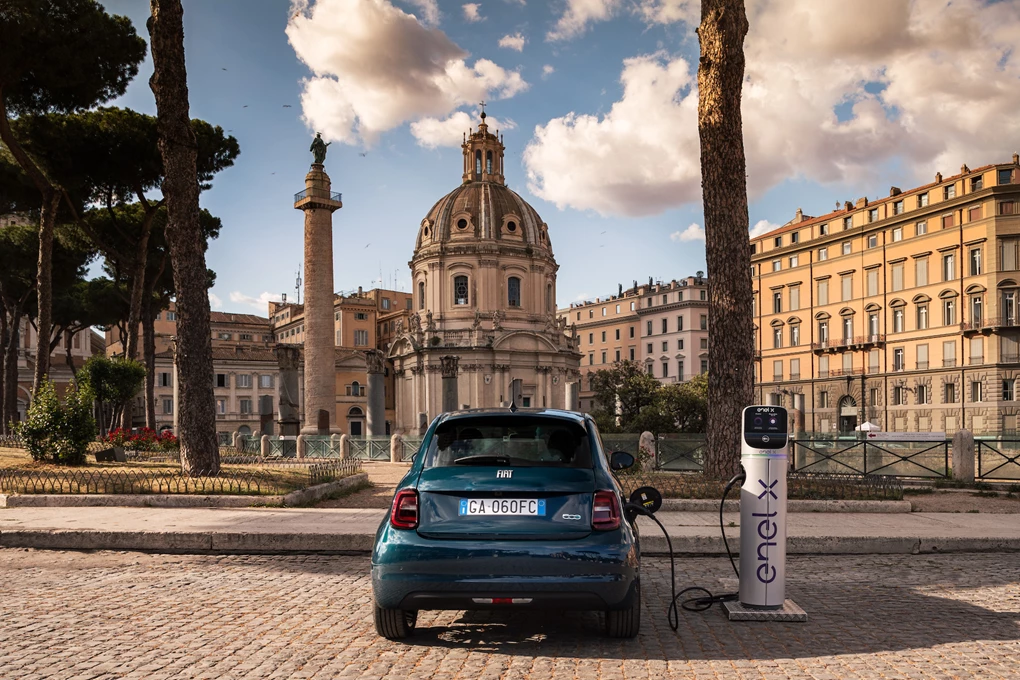 While the regular 500 might not look it, the design is actually now 13 years old, though Fiat has done a great job of keeping it up to date with various updates. 
However, this new electric model has been redesigned for a more modern feel, with changes including a cool new spoiler, a more aerodynamic front end and new '500' exterior badging, which replaces the Fiat badge.
If you choose the new La Prima special edition, there are three new colours to choose from too – Ocean Green, Mineral Grey and Celestial Blue.
Enquire on a new Fiat 500