Traditionally when we think of hot hatches, firms such as Ford, Honda Renault and Volkswagen are right at the top of the list.
But Hyundai is now encroaching on that space with its first true hot hatch – the i30 N, which has been hot on the heels of those models since going on sale in 2018.
With prices starting from just £25,995, the i30 N is also sterling value for money next to models such as the Volkswagen Golf GTI, and it has proven to be remarkable fun to drive.
Here are five performance highlights on the i30 N….
Bred on the rally stage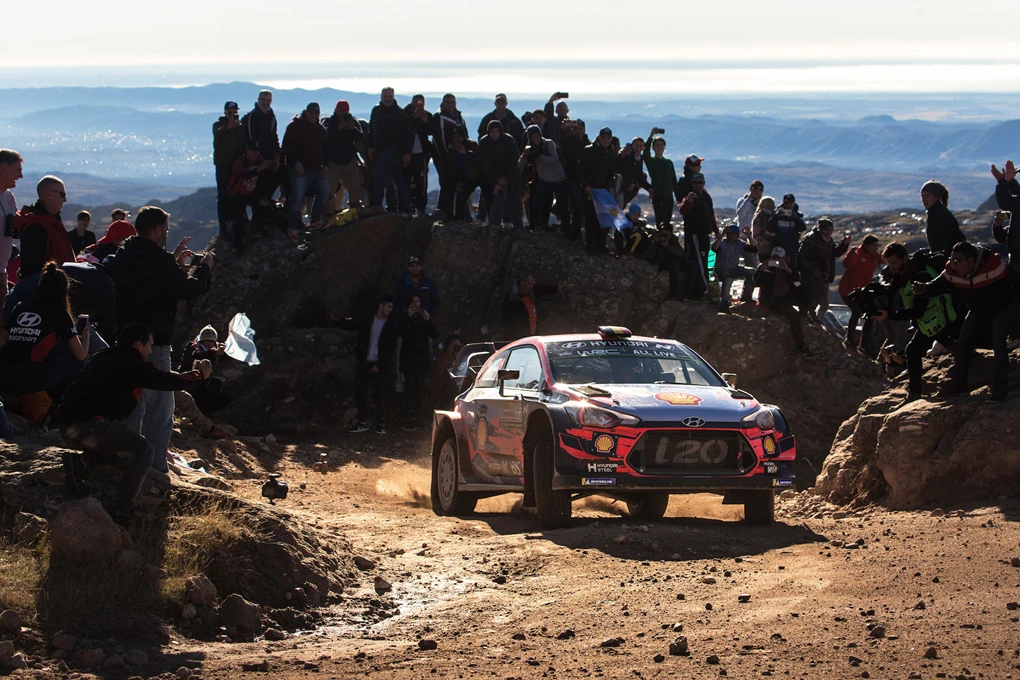 Hyundai has traditionally been a model associated with excellent value for money, but a new branch to the firm was unlocked in 2013 when Hyundai Motorsport was launched.
The firm has competed with a heavily modified i20 in the World Rally Championships ever since, with multiple podiums across the years in what's arguably one of the most challenging forms of motorsport.
WRC has been a heavy influence for the i30 N, while the model was also tested to its extremes at the Nürburgring during its development.
Rev-matching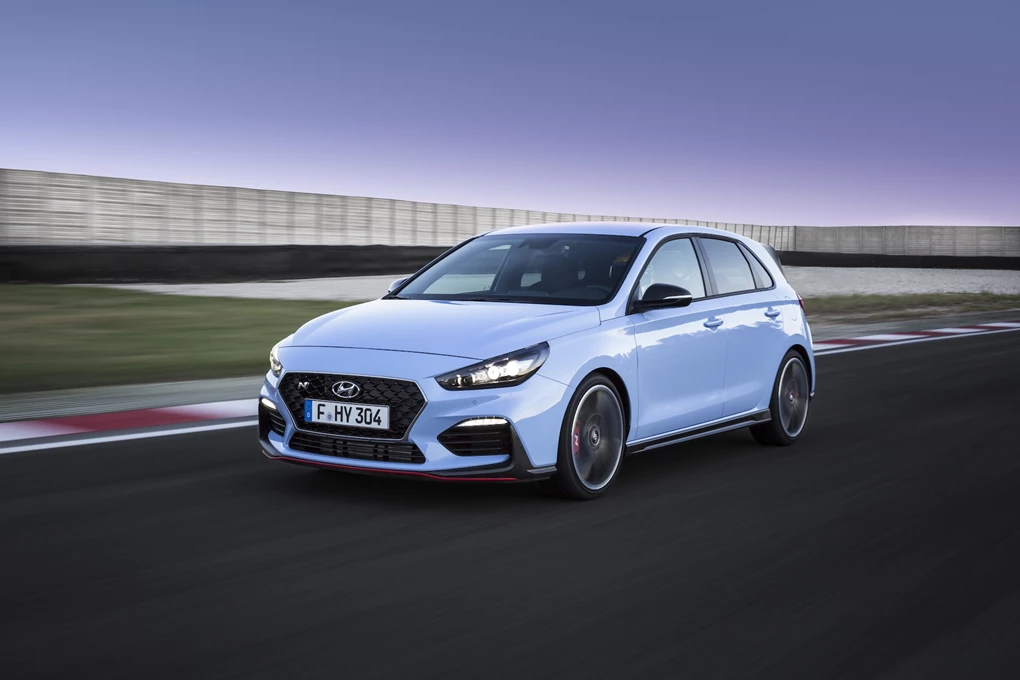 See Available i30 N deals
Mastering the art of 'heel-and-toe' shifting can be tough, but thankfully the i30 N comes as standard with rev matching technology, which can automatically adjust the revs of the engine when the driver shifts down a gear. Depending on the mode you are in, this can equate to smoother or sportier downshifts. The rev-matching button can be turned off though, if you fancy yourself as a pro driver.  
Manual gearbox only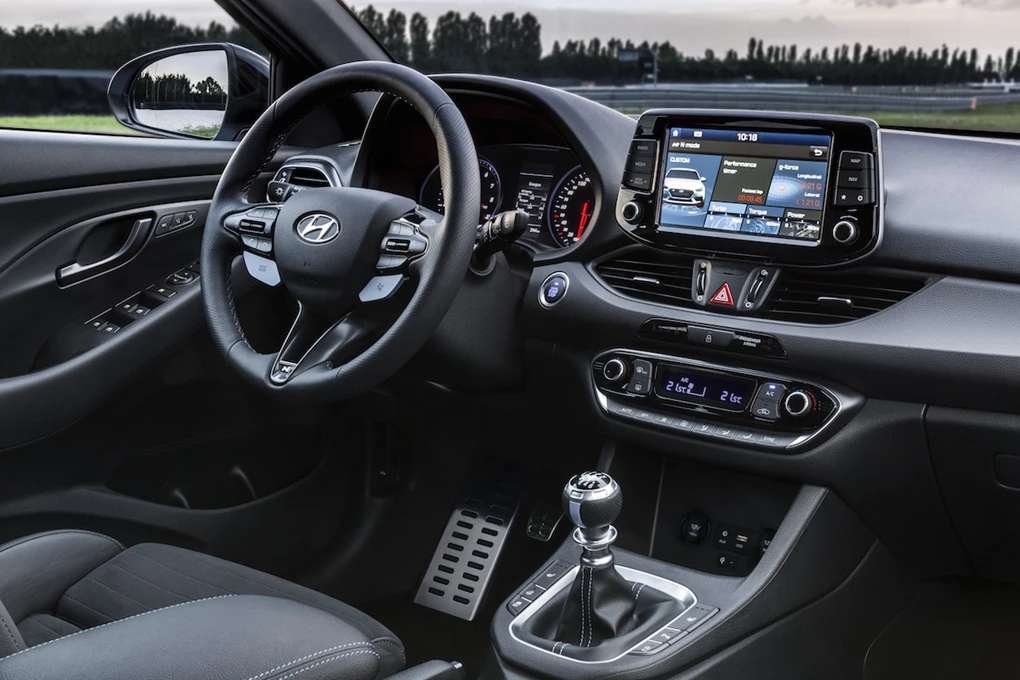 With performance car enthusiasts traditionally favoring the old manual gearshift, it's surprising just how many hot hatches today can only be had with automatic gearboxes – including models such as the Renault Megane R.S and Audi RS3.
That's fortunately not the case here. The i30 N shows its appeal to purists by simply being offered with a six-speed manual gearbox. It's an excellent gearbox at that – delivering a superb shift that does an excellent job of delivering the i30 N's power.
One excellent engine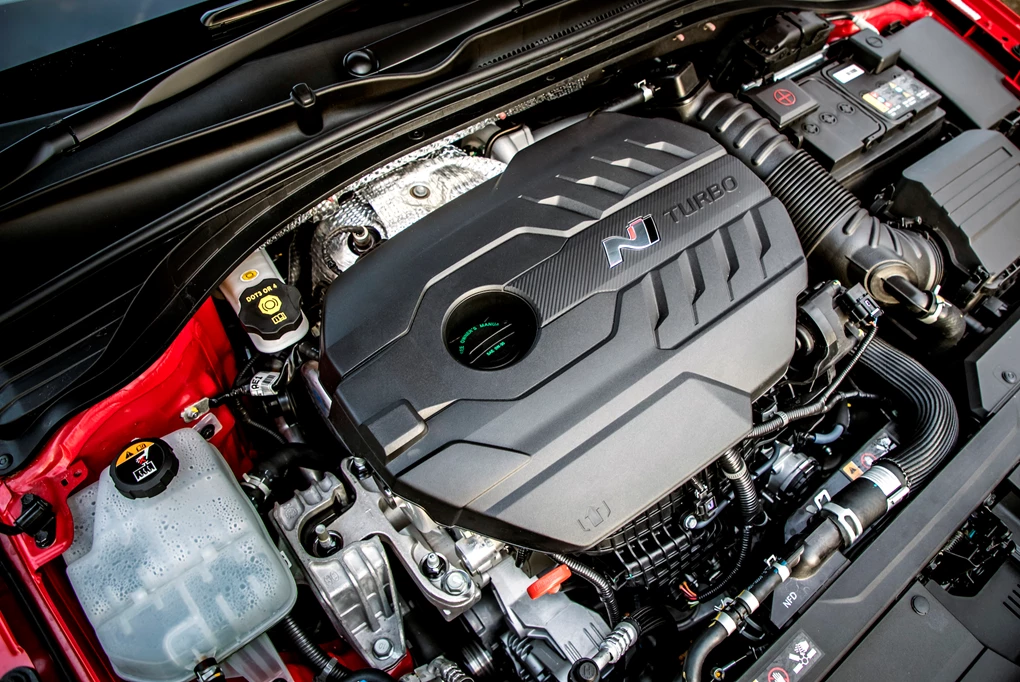 The i30 N might not be quite as powerful as 'super' hot hatches like the Audi RS3 and Mercedes-AMG A45, but the N's superb 2.0-litre turbocharged petrol engine feels an ideal fit for the model.
In its standard guise it produces 247bhp and 353Nm of torque, while Hyundai also offers it with the powerful 'Performance' package, which brings the total power figure up to 272bhp, with the same torque figure. This model can accelerate from 0-60mph in 5.9 seconds and a top speed of 155mph.
The Performance version also brings extras such as 19-inch alloy wheels with Pirelli P-Zero tyres, red brake calipers and large disc brakes, alongside an active exhaust.
Electronic limited slip differential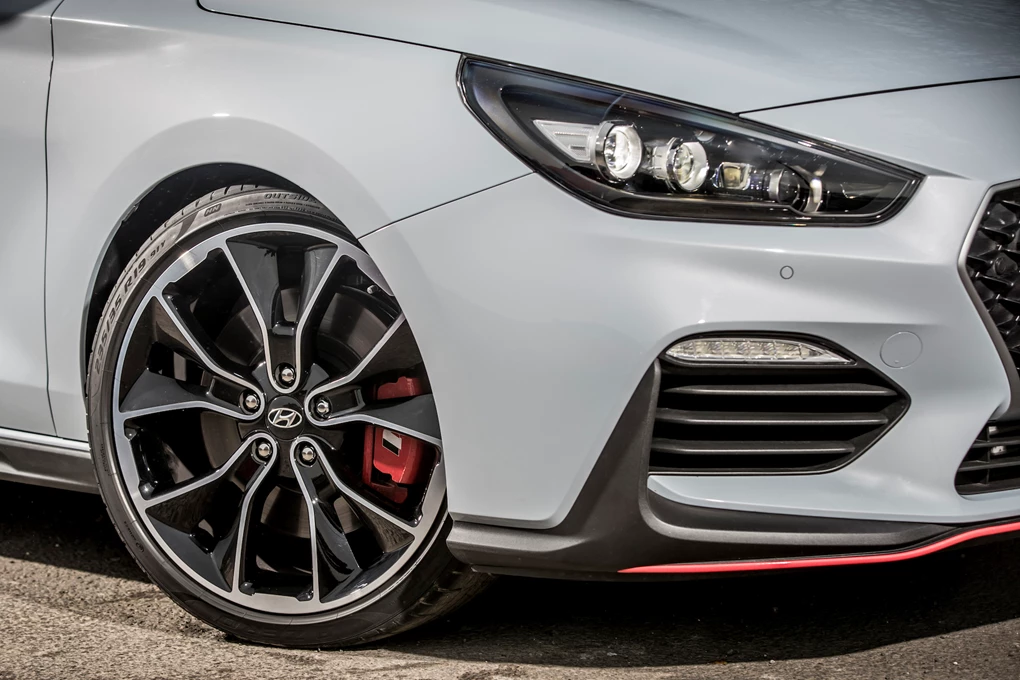 Something that aids the i30 N's cornering ability even further is an electronically-controlled limited slip differential (E-LSD). It's quite a complex system, but it essentially allows different driven wheels to turn at different speeds by automatically applying different levels of torque to the wheels that need power the most. The system increases the maximum cornering speed by an impressive five per cent.