BMW's upcoming iX3 represents the first time that the firm has produced an electric 'X' model. Well known for its ability to combine a premium experience with a certain degree of go-anywhere ability, BMW's range of X cars have been a real hit with buyers throughout the years. 
This new iX3 aims to bring the range into the electrified age, offering zero-emissions motoring along with that all-important premium feel. There's a lot to talk about, so let's dive in and look at the key things to know about the iX3. 
Range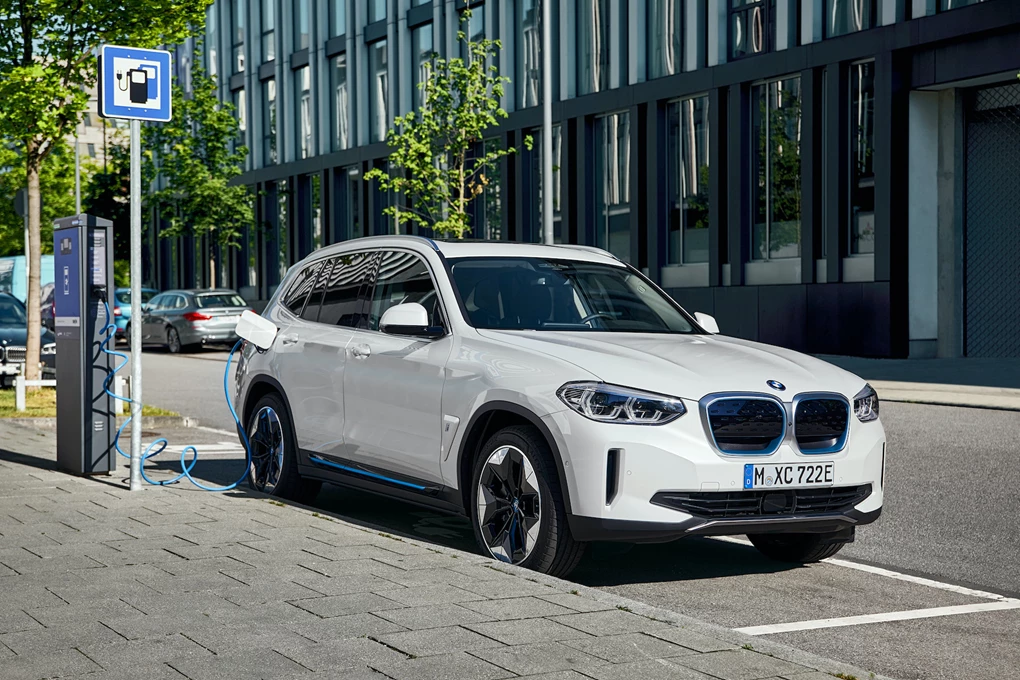 As with all things electric, range is a pretty important factor for the iX3. However, BMW claims that it'll deliver a respectable 285 miles between charges thanks to a rear-mounted electric motor which is linked to the car's batteries. 
It'll accept 150kW rapid charging, too, meaning an 80 per cent charge could be achieved in as little as 34 minutes. 
Performance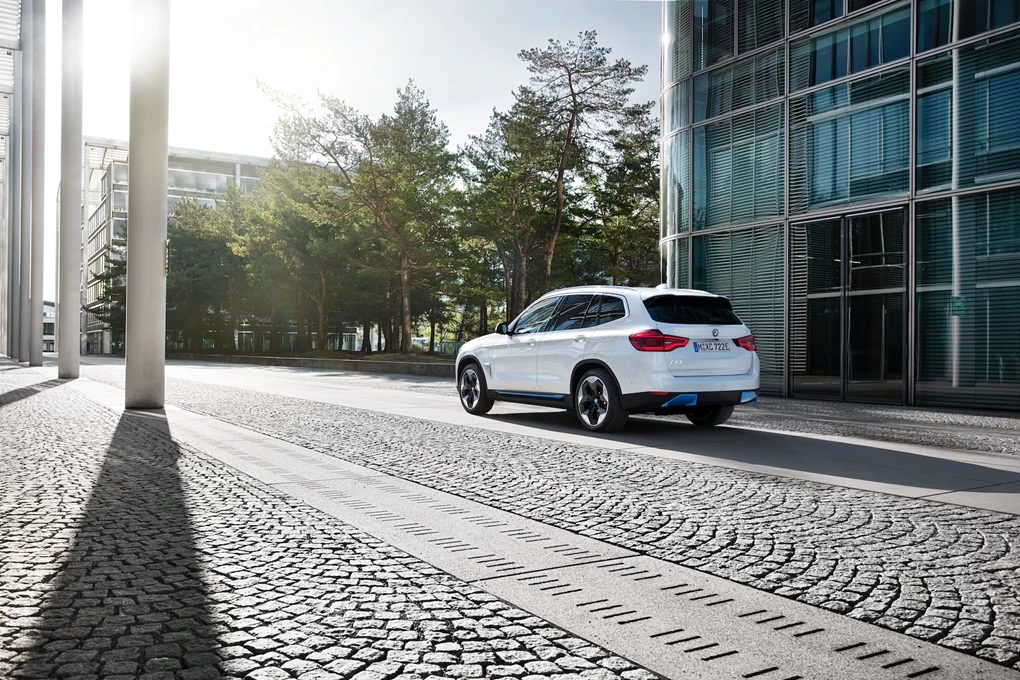 Though you might expect a heavy EV powertrain situated in a large SUV to equate to sluggish performance, that's not the case with the iX3. In fact, with power sent via a single-speed gearbox, the iX3 will crack 0-60mph in just 6.5 seconds. 
In addition, it'll manage a top speed of 112mph, so you'll be able to go over the 100mph barrier should you be in a space where it's legal to do so. 
Design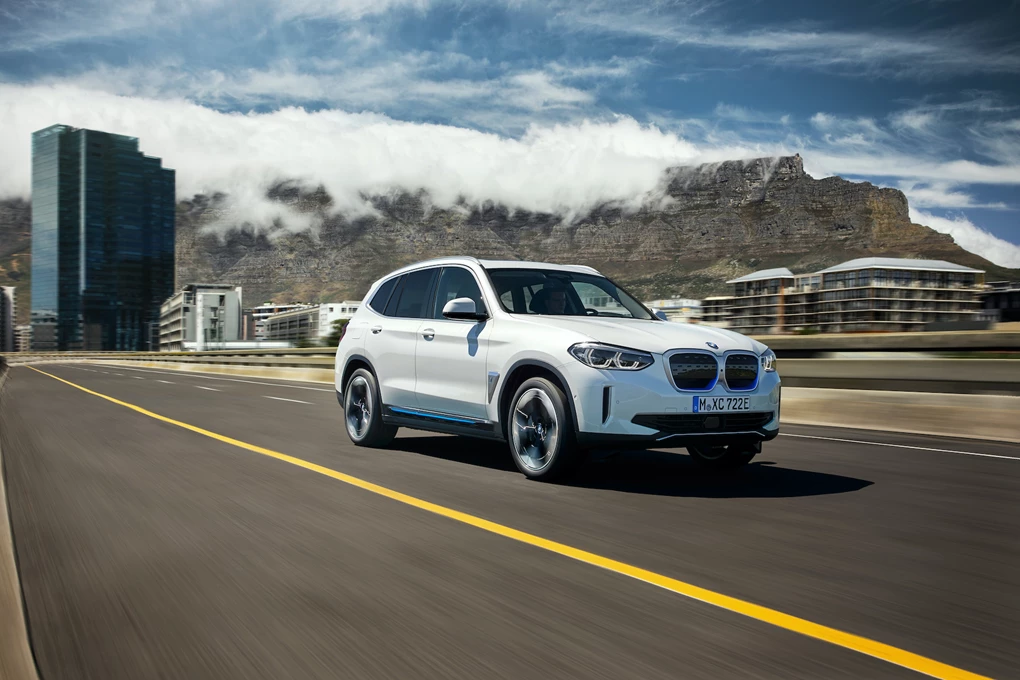 BMW has played the look of the new iX3 quite close to that of the regular X3. However, there are some subtle changes to help differentiate the two. The rear bumper, for instance, has been redesigned while the front grille is blanked off.
Most noticeable are the blue styling elements which have been applied to various areas of the car, including areas such as the grille, sills and rear bumper. 
Production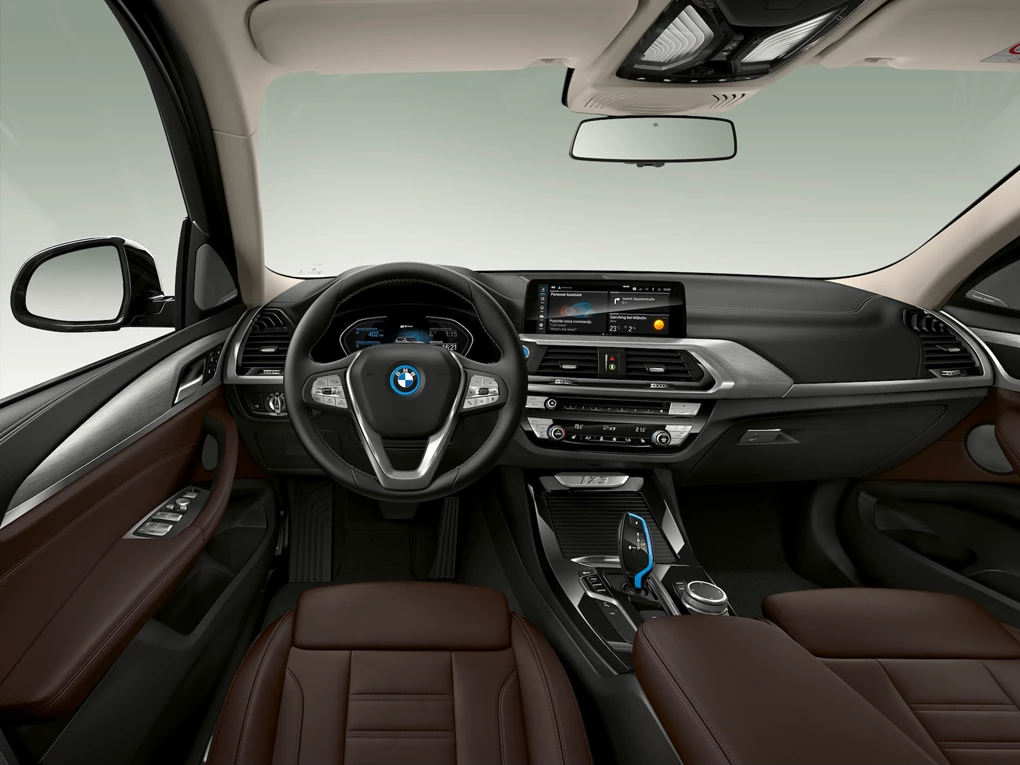 After being first showcased at the 2018 Beijing Motor Show, it was announced that the iX3 would be produced in China and exported across the globe from there. 
In fact, the iX3 is the first time that BMW has produced a car in China for global export. 
The car's 'sound' has been designed by Hans Zimmer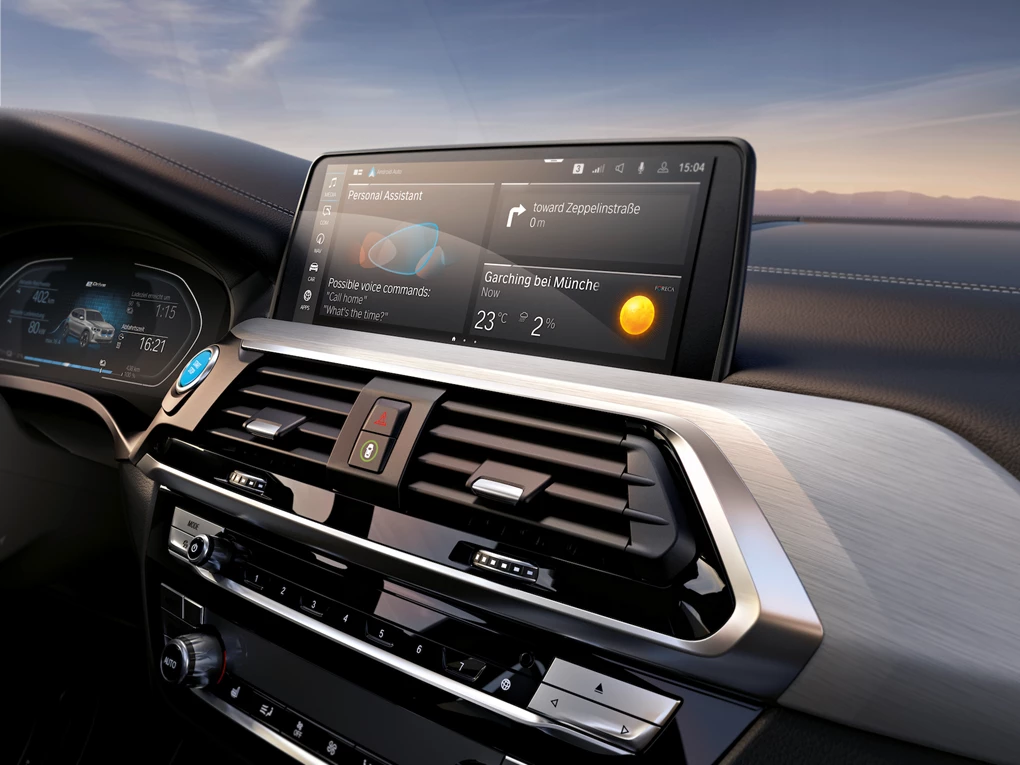 That's right, famous composer Hans Zimmer played a part in designing how the iX3 would 'sound'. The package - called BMW IconicSounds Electric - delivers various driving manoeuvres with acoustic feedback for both passengers inside the car and pedestrians walking by the vehicle.
Enquire on a new BMW