You might think of Jeep as a manufacturer known for its big and thirsty SUVs, but 2020 is a year of change for this firm as it introduces its first plug-in hybrid models. 
And first up is the new Renegade 4xe – an electrified version of its popular crossover. But it has a few tricks up its sleeve to separate it from more conventional plug-in hybrid models in this class, such as the Kia Niro. 
Here are five reasons why you should consider the Renegade 4xe. 
Tremendous off-roading ability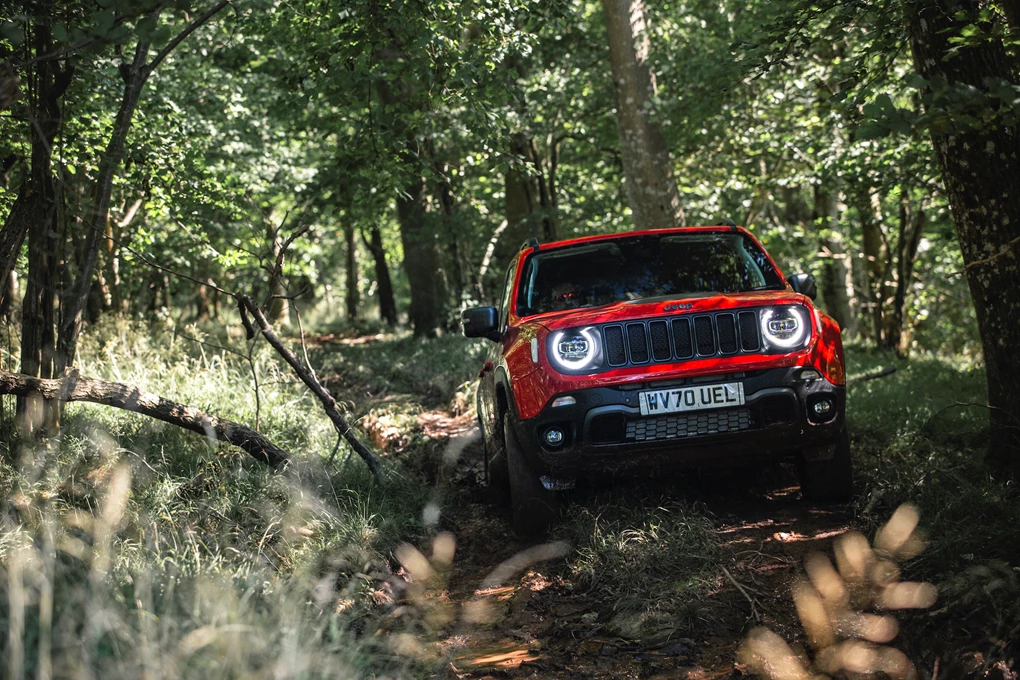 Arguably the key benefit of the Renegade 4xe over its competition is its off-roading ability. Jeep is a manufacturer known for its rugged cars, and while the Renegade might be its baby model, it's certainly not any less capable as a result. 
All Renegade 4xe models come with four-wheel-drive, unlike rivals, and because of the extra torque delivered from the electric motor, it's actually more capable away from tarmac than even standard Renegade models. The top-spec Trailhawk version also adds additional off-road features to make it even more impressive. 
Chunky styling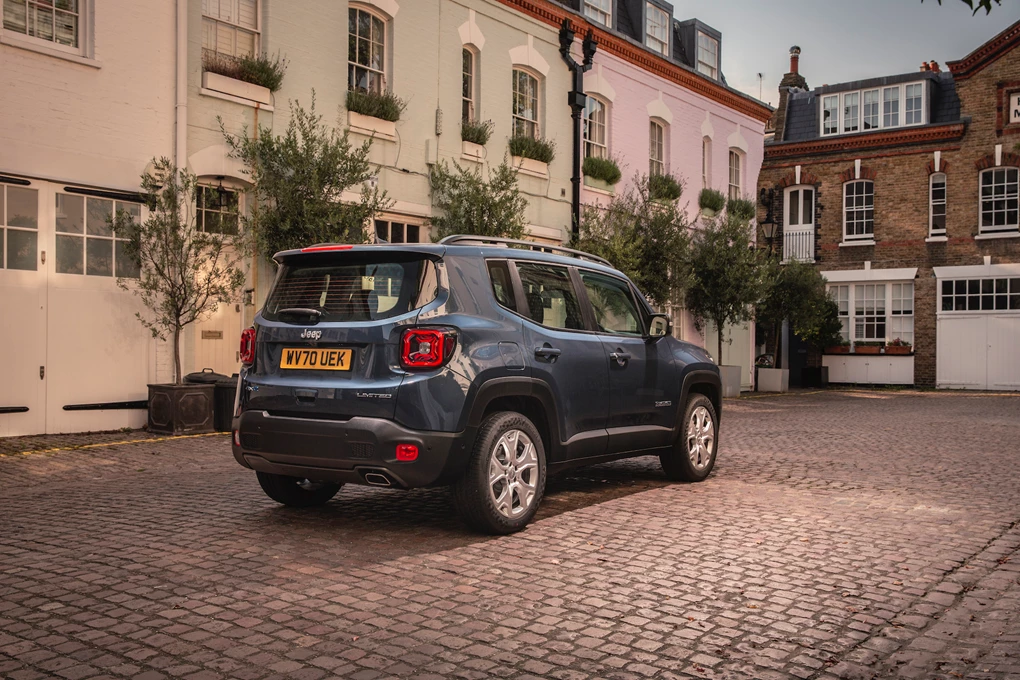 Manufacturers love to brag about their cars' chunky and rugged styling, but often it's not particularly effective. 
It is on the Jeep Renegade, though, with a boxy design, chunky plastic cladding, a high ride height and also Jeep's iconic seven-slot grille making it a truly funky-looking thing, and a great alternative to more mainstream rivals. 
The most efficient Jeep yet
As we've already mentioned, Jeeps are usually known for being really quite expensive to run. But thanks to the addition of a plug-in hybrid, this no longer has to be the case. 
Thanks to a 26-mile electric range because of an 11.4kWh battery, the Renegade 4xe could be exceptionally cheap to run if you keep the battery topped up – the firm claiming up to 134mpg, with CO2 emissions slotting in underneath 50g/km. 
Great on company car tax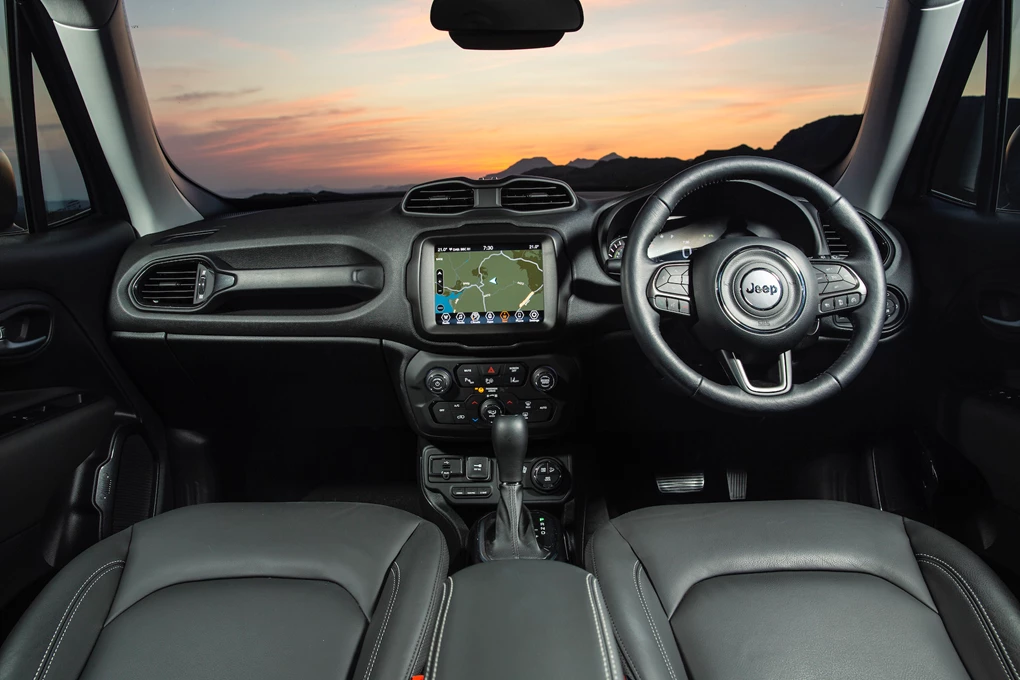 And those low CO2 emissions mean this is the first ever Jeep that is a credible company car, thanks to its benefit-in-kind percentage of just 12 per cent in the current 2020/21 financial year.
That means for company car drivers, the Renegade 4xe could cost as little as £65 per month in tax. 
It's surprisingly powerful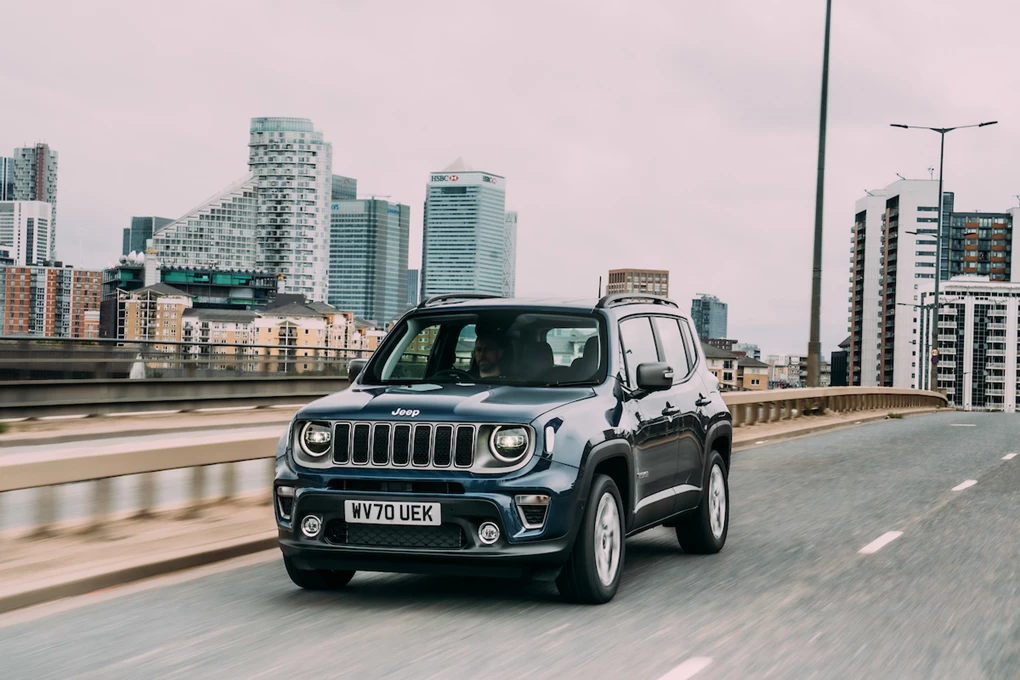 For the 4xe's powertrain, Jeep has mated together an existing turbocharged 1.3-litre turbocharged petrol engine with an electric motor and battery, with the result being that it's the most powerful Renegade yet. 
In standard form it produces 187bhp, but if you opt for the top-spec Trailhawk model, it comes with a more powerful engine that takes the combined figure up to 237bhp. That means the Renegade 4xe can sprint to 60mph in 7.3 seconds, which is really quick for a car of this type. 
The Jeep Renegade 4xe is on sale now, priced from £32,600.
Enquire on a new Jeep Renegade 4xe