Alfa Romeo has a long history of producing brilliant performance cars, with decades of experience when it comes to racing.
While the firm had a bit of a break from producing hot models, Alfa Romeo has returned to producing performance cars again in style, with hot Quadrifoglio models of the Giulia saloon and Stelvio SUV. 
And it's the latter we're interested in here, which has been updated recently alongside the Giulia to make it an even more compelling prospect. Here are five reasons why we think it's the ultimate performance SUV. 
Superb engine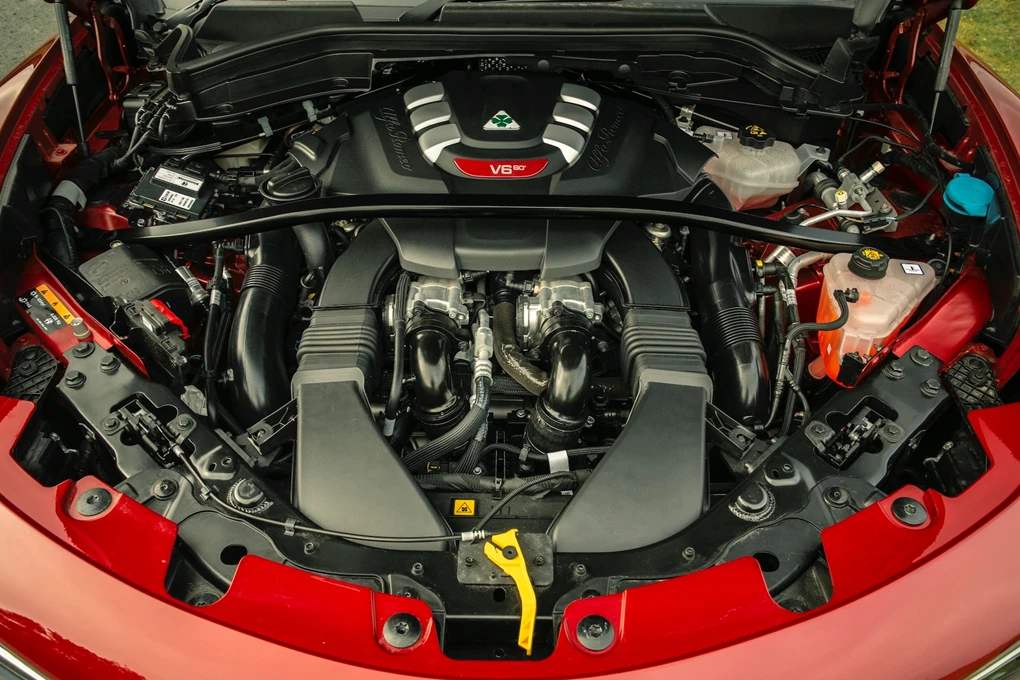 An engine remains the heart of a performance car, and the one in the Stelvio Quadrifoglio remains one of the finest around. 
It's a 2.9-litre bi-turbo V6 unit that produces 503bhp and a monstrous 900Nm of torque. It also utilises an eight-speed ZF automatic transmission that is brilliantly quick, and it sends power to all four wheels via Alfa Romeo's Q4 all-wheel-drive system. 
Stunning performance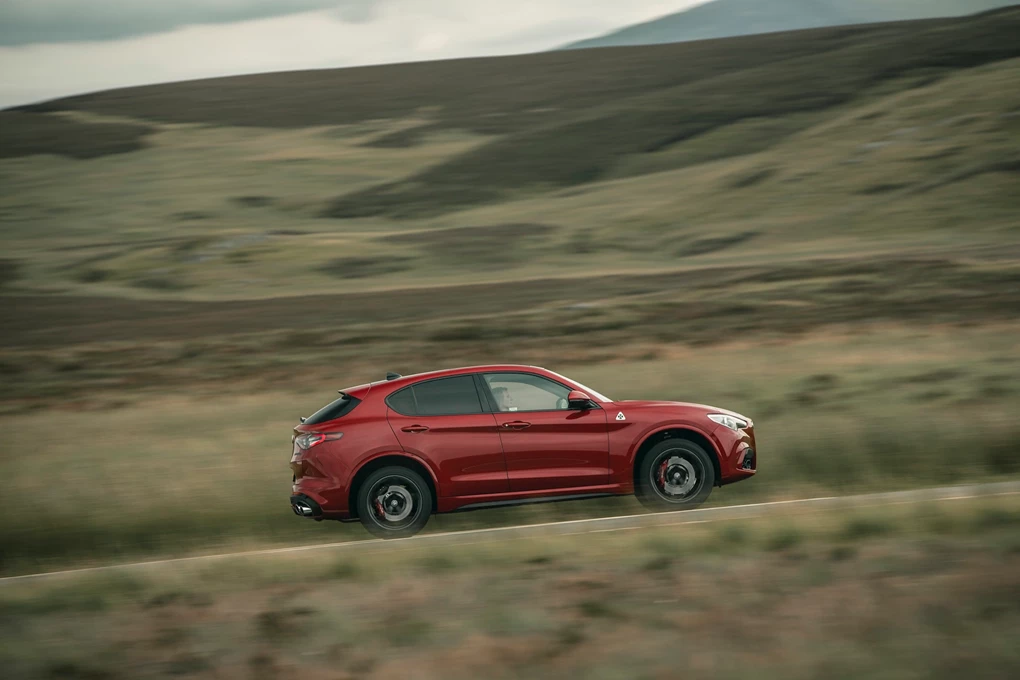 As you might expect from a car with that level of power, the Stelvio Quadrifoglio serves up some truly stunning performance, both in terms of the stats on paper and the way it puts that power down on to the road in practise. 
To get to 60mph would take just 3.5 seconds, which makes it one of the quickest performance SUVs around. It's also slightly quicker than the Giulia Quadrifoglio saloon, too. And where permitted, if you went flat out in the Stelvio, it would go on to a top speed of 176mph. 
Brilliantly agile to drive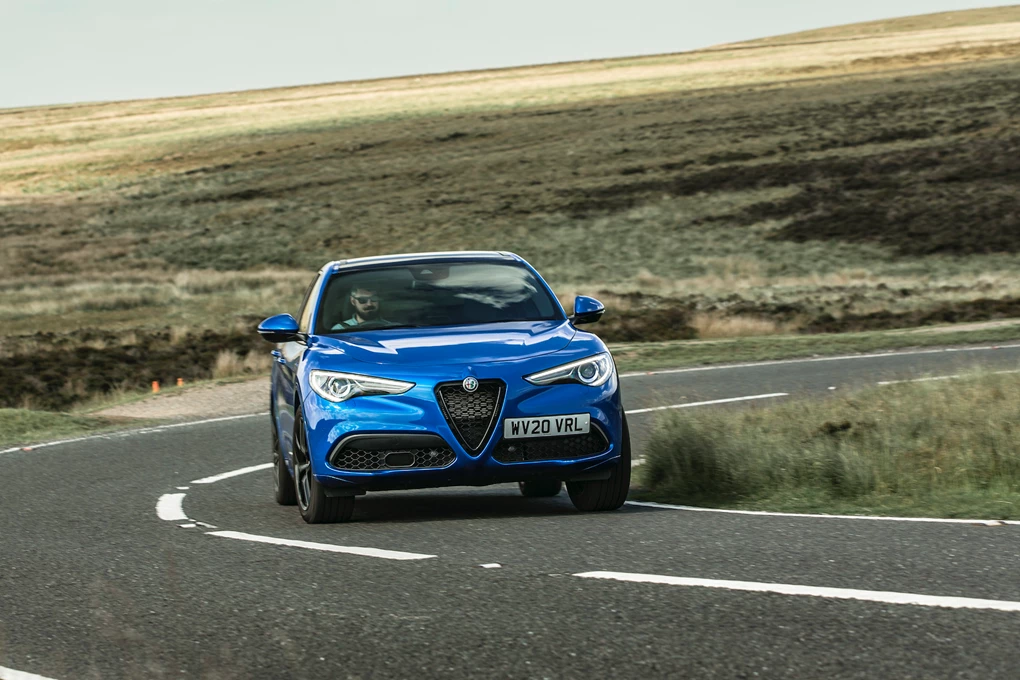 As soon as you raise the ride height on a car, it tends to worsen the driving experience, which is why performance SUVs are never normally as good to drive as 'regular' cars. 
But that's not the case with the Stelvio Quadrifoglio, which is remarkably agile for a high-riding model, while quick steering means it can change direction in a similar fashion to a hatchback. It really is a stunning effort from the Alfa Romeo engineers. 
Looks the part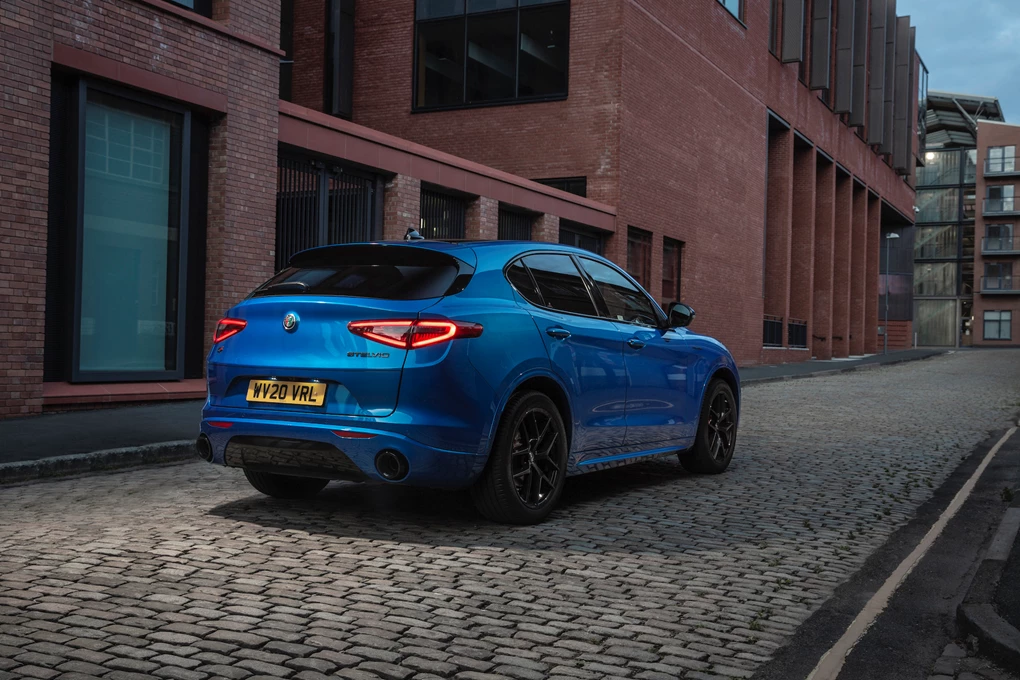 It's all well and good having the drive and performance in a sporty SUV, but if it doesn't appeal visually, it can be somewhat of a disappointment. 
However, you only need to look at the Stelvio to know that this isn't the case, with its stunning styling, aggressive stance and trademark Alfa Romeo front grille, this is a performance SUV you can enjoy being seen in. 
Update brings more finesse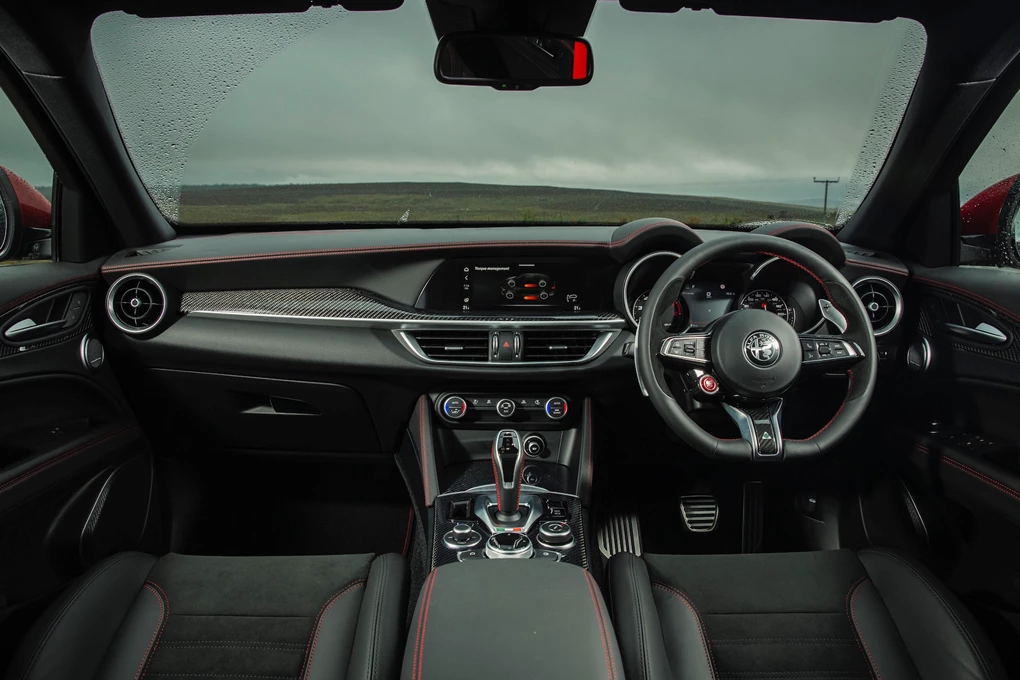 The Stelvio Quadrifoglio was already a terrific SUV even before this update, but it was a little rough around the edges when it came to quality. 
But as part of this 2020 upgrade, Alfa Romeo has dramatically improved the quality throughout, while the media system has also had an overhaul. Along with new further driver assistance features, it has helped to make the Stelvio Quadrifoglio a more complete package.
Enquire on a new Alfa Romeo Stelvio Quadrifoglio