In the hot hatch world, few cars carry quite so much prominence as the Honda Civic Type R. Renowned for its fantastic driving experience, it's a model that's continued to appeal and impress over the years. 
That's especially true of the latest fifth generation of Type R, which also benefited from an update in 2020 that brought upgraded suspension and a new braking setup to name just a handful of mechanical tweaks. It's certainly made one of the best hot hatches even better. 
Here's why it's a must-have model in this segment. 
Its engine is a joy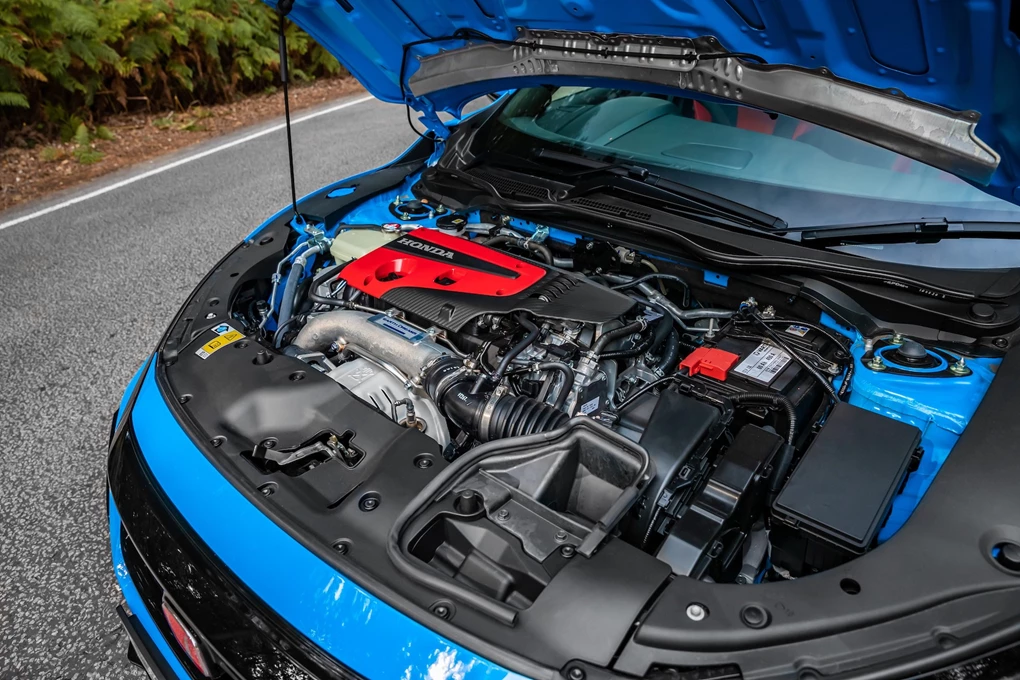 Honda's VTEC engines are renowned for their thrills, and it's the same on this latest Civic Type R. Powered by a turbocharged 2.0-litre petrol engine producing 316bhp and 400Nm of torque, this Honda can reach 0-60mph in just 5.6 seconds and reach a claimed top speed of 169mph. 
But there's a lot more to it than just the stats, because the old-school character of the engine means you tend to push it higher up the rev band to get the best performance from it. It's certainly a thrilling experience, particularly next to some of its rivals. 
Fantastic driving experience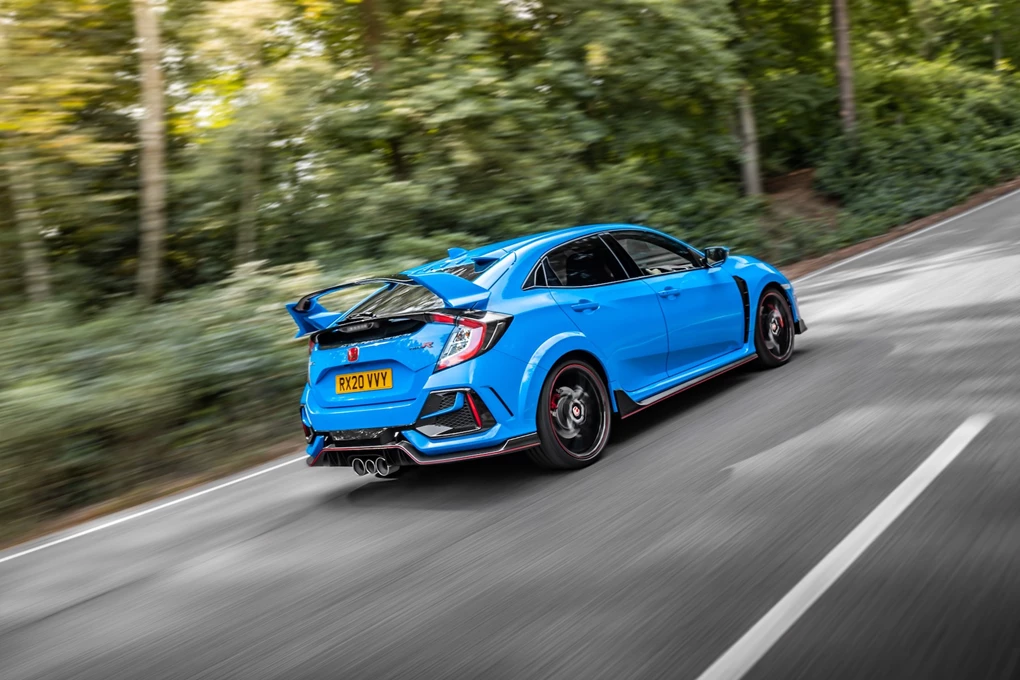 But it's not all about the engine in the Civic Type R, but also the complete driving experience, which is one of the most rewarding of any hot hatchback on the market today. 
The chassis is superb, while the slight mechanical upgrades on this latest version only improve things further – giving you the confidence to push the car to its limits. It really is impressive fun to drive. 
Wild styling for a hot hatch…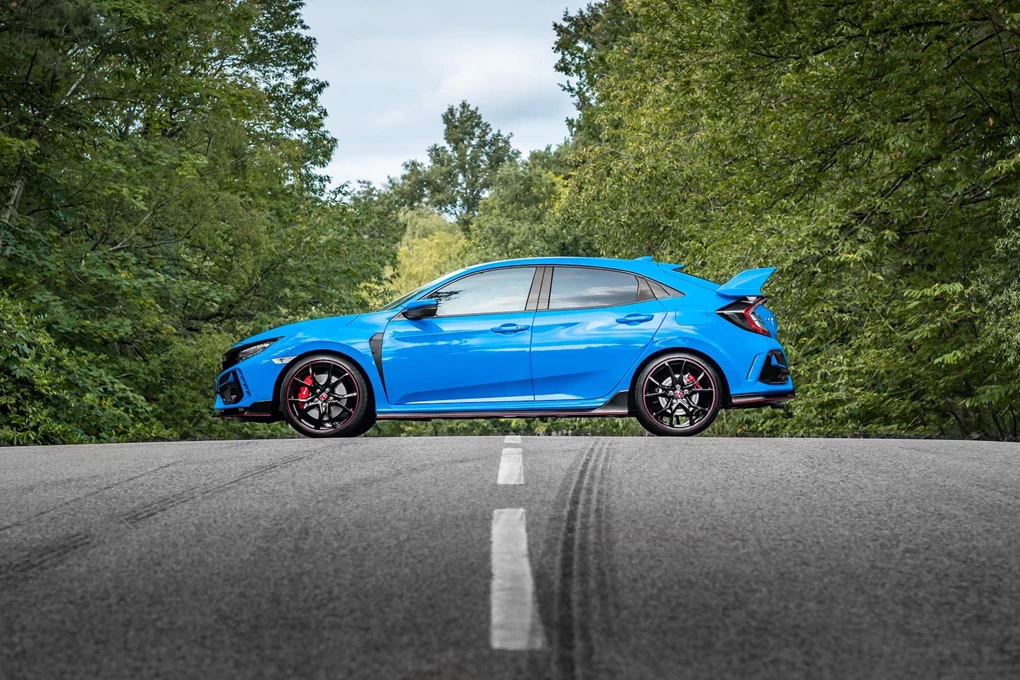 If you want your hot hatch to stand out from the crowd, the Civic Type R is the car for you. It's wild compared to many of its rivals, with a chunky bodykit and huge rear wing that makes it look like a rally car for the road. 
It's not all for show, though, as the kit is also functional, helping to reduce light and keep the car planted at higher speeds. 
Though you can tone things down slightly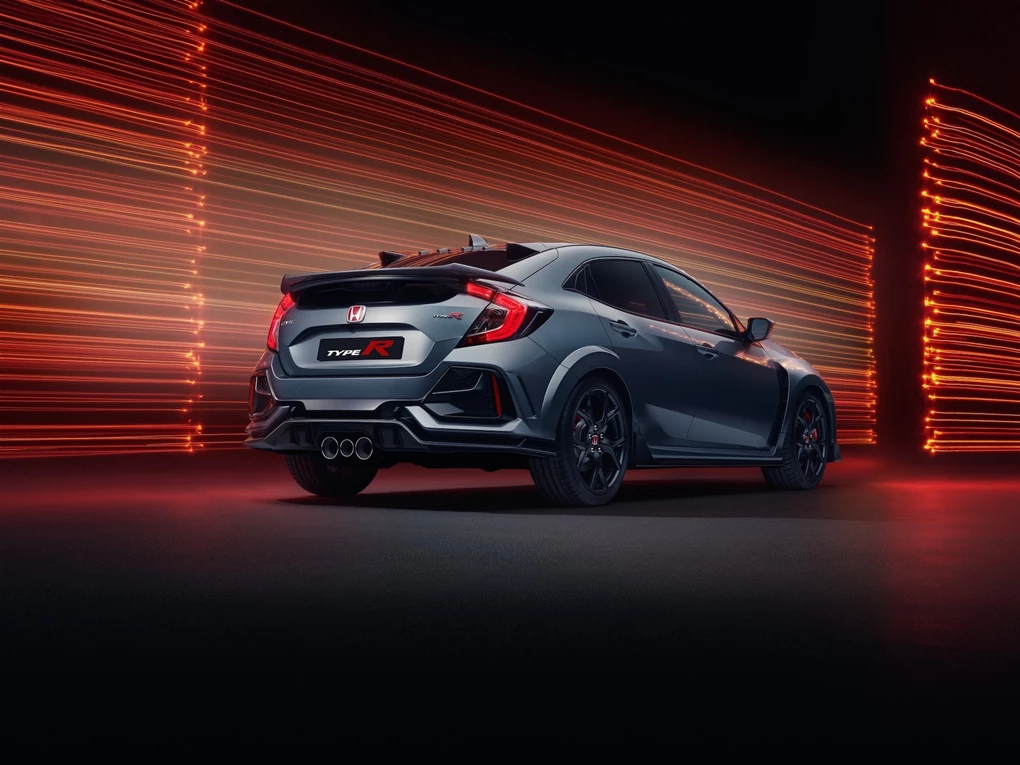 A big change on this latest update for the Civic Type R, though, is that you can tone down that wild styling if you think it's a bit much. That's thanks to the addition of a new 'Sport Line' trim, which aims to serve those that want the thrilling drive without the 'look at me' styling. 
For starters, it does away with that huge rear wing and replaces it with a subtler low-level spoiler, while it's also fitted with 19-inch alloy wheels (an inch smaller than the standard car) that aim to improve the ride further. Though much of the bodykit remains – as do the funky triple exhaust pipes – it's certainly a bit tamer and easier on the eye than the regular car. 
Remains seriously practical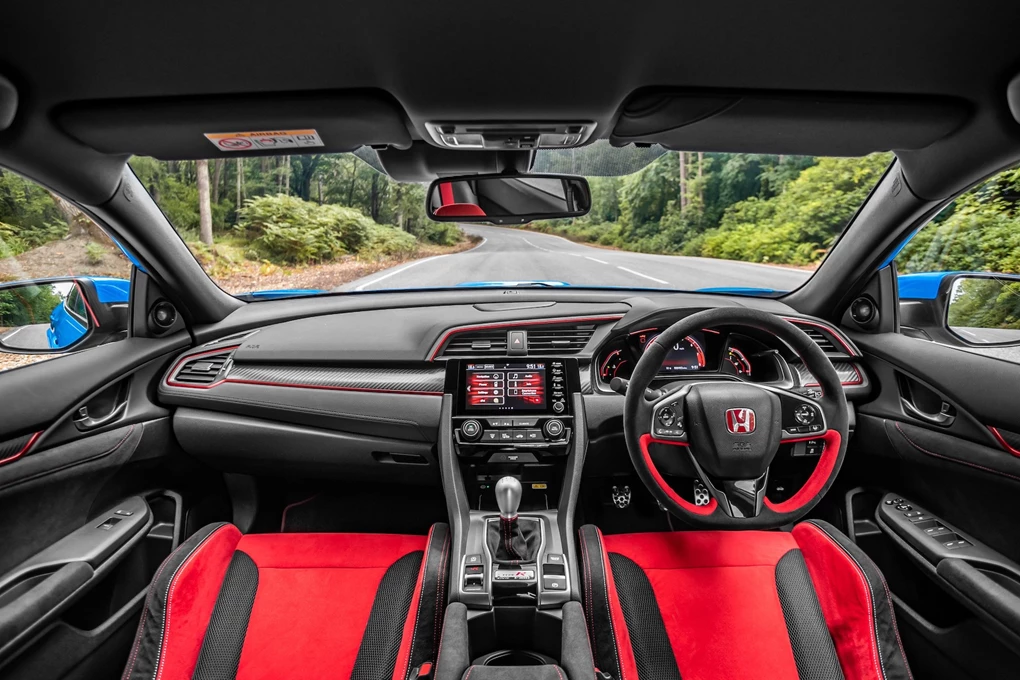 Hot hatches are designed to be used every day, and the Civic Type R is a model that would easily slot into family duties. 
With its elongated shape, it's roomier than the majority of its rivals, with a generous 420-litre boot and plenty of rear seat space making this an ideal choice if spaciousness is a priority. The lack of rear wing on the Sport Line also improves visibility further. 
The Honda Civic Type R is on sale now, with prices starting from £34,415.
Enquire on a new Honda Civic Type R