The A-Class has been a huge success for Mercedes, and it's now one of the UK's most popular new cars. 
Rivalling the Audi A3 Sportback and BMW 1 Series, it's currently the only premium hatchback of this trio available with a plug-in hybrid option – thanks to the new Mercedes A 250 e.
This mates a 1.33-litre petrol engine together with a 15.6kWh battery and electric motor, with some impressive benefits, which we'll get onto later. 
Here's why the Mercedes A250e is the ideal plug-in hybrid...
One of the longest electric ranges of any PHEV
Despite being a compact plug-in hybrid, Mercedes has managed to squeeze one of the largest batteries of any PHEV into the A-Class. It measures 15.8kWh, which is much bigger than what you'd find in plenty of its rivals – the Kia XCeed PHEV's battery is 9.8kWh, for example. 
And because the size of the battery essentially dictates how few or many miles can be completed on electricity, it means the A 250 e has one of the longest ranges of any plug-in hybrid – an excellent 45 miles. It means that for most drivers, the entirety of journeys could be carried out purely on electricity.
What's more, the A 250 e can also charge quicker than plenty of its rivals  at rates up to 22kW – meaning the battery can be charged from 10 to 80 per cent in around 25 minutes. 
Impressively low running costs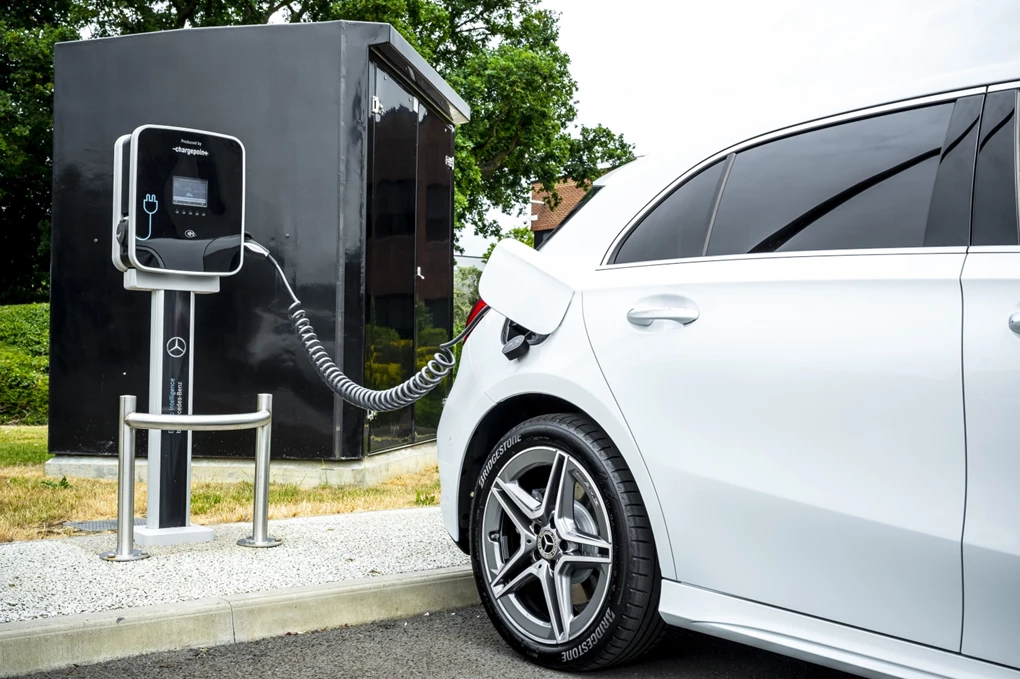 And thanks to such a long electric range, there's scope for some phenomenally low running costs – providing you keep the batteries topped up. 
Mercedes claims it will return 282.5mpg – one of the highest figures of any plug-in hybrid currently available – while CO2 emissions of just 23g/km are seriously impressive. If you're looking at this A-Class as a company car, you'll love it, as it has a benefit-in-kind (BIK) percentage of just six per cent – meaning it could cost you as little as £33 per month in tax. 
Great performance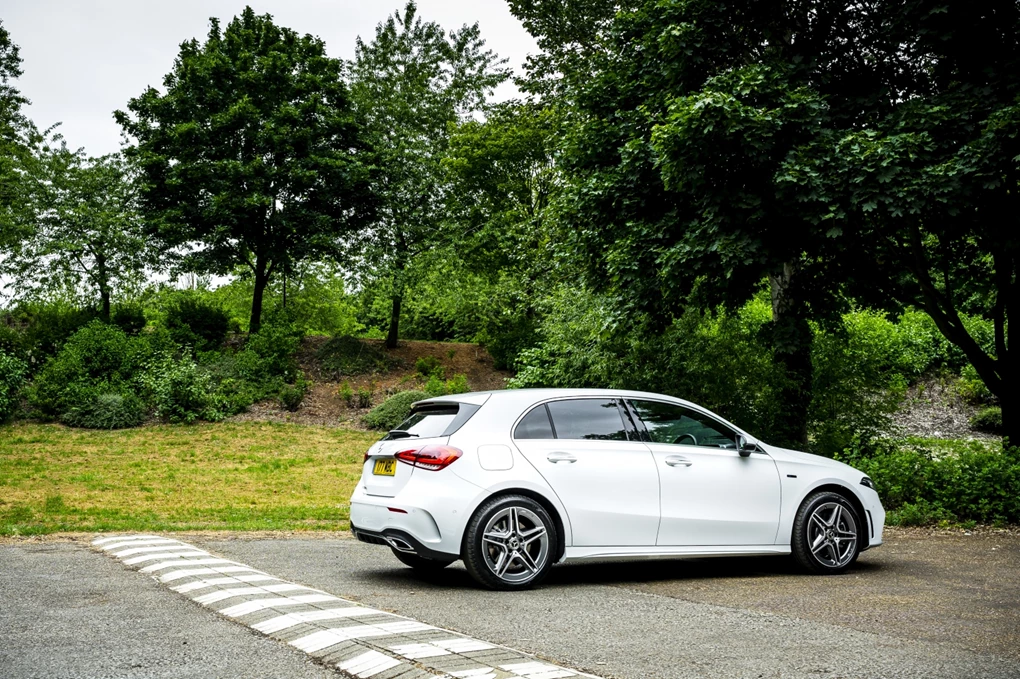 While not offering the same level of performance as the hot A35 and A45 hot hatches, the A 250 e is a great option if you want some added performance. 
Thanks to the petrol engine being mated to the electric motor, you get a combined 215bhp – meaning this plug-in hybrid has nearly the same power as the regular A 250. That means you can sprint to 60mph in 6.4 seconds, while it can run on electricity at speeds of up to 87mph.
Two bodystyles available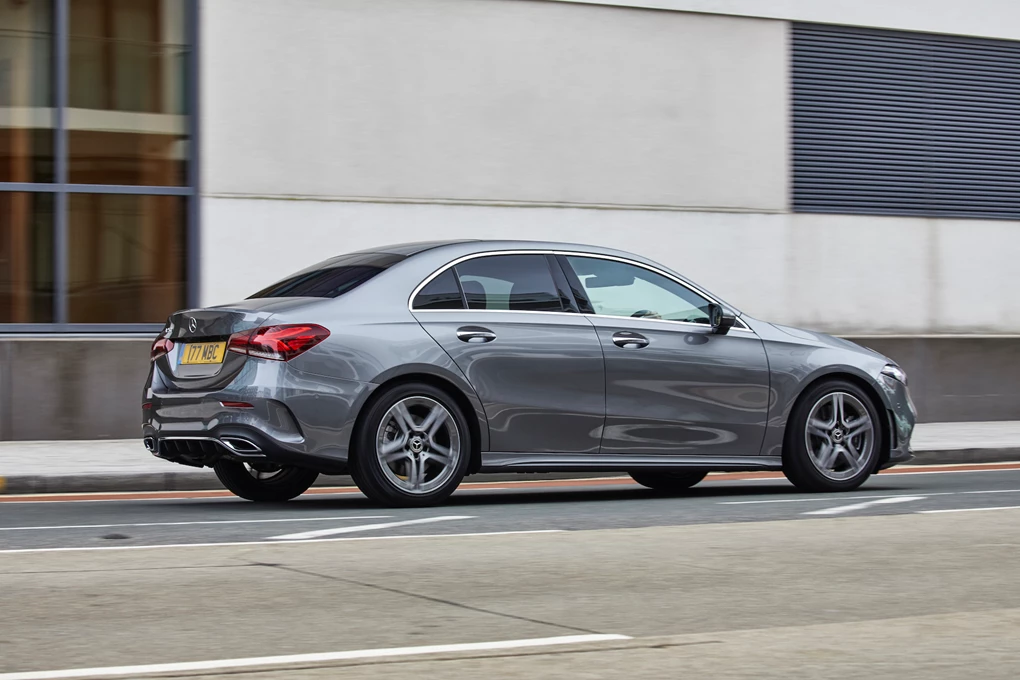 If you're considering the A 250 e, you'll be pleased to hear that you can get it in two different bodytypes. 
While the hatchback remains the most popular choice, Mercedes has recently introduced a new saloon version, too. It might not be quite so practical, but it's a stylish alternative. It's worth noting that the A 250 e's powertrain will soon be available in the compact B-Class MPV and the stylish CLA too. 
It has a stunning interior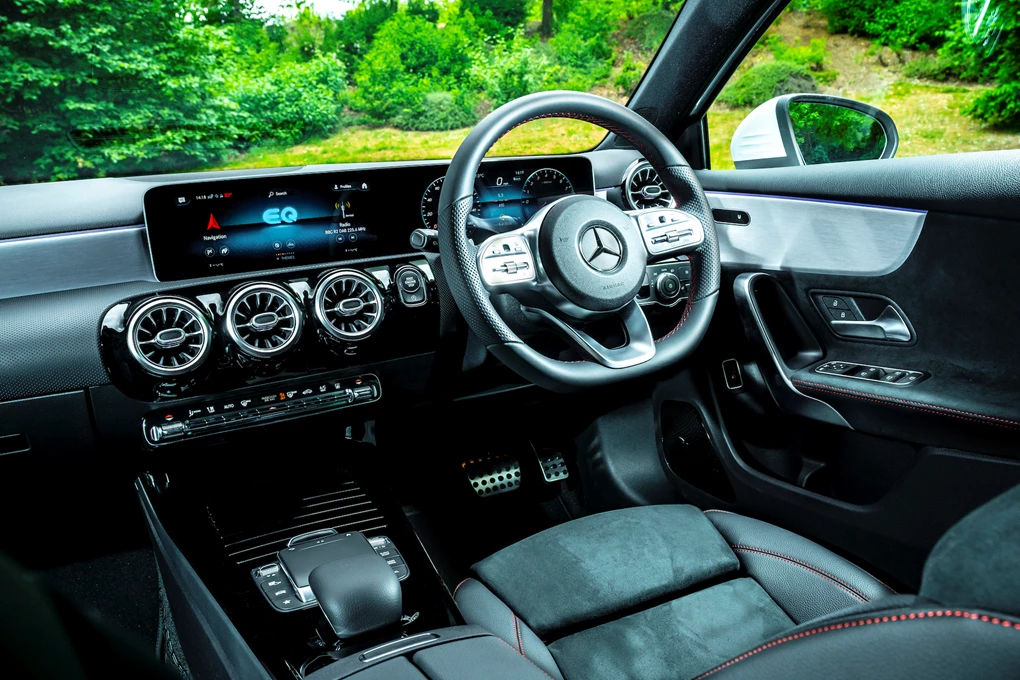 The current A-Class has been around since 2018, though if you looked at its interior you certainly wouldn't think that it's a couple of years older already. 
With a large touchscreen that runs into a digital dial system, the A-Class has a brilliant modern feel and thanks to the infotainment system (known as MBUX), the infotainment is incredibly simple to use. It really is show-stopping for a car of this size to have an interior as good as the A-Class', and makes it a brilliant place to spend time. 
The Mercedes A 250 e is on sale now, with prices starting from £32,980 for the hatchback and £33,575 for the saloon.
Enquire on a new Mercedes A-Class