With the UK currently basking in sunshine, and with continued warm weather on the cards, now could be a great time to think about getting behind the wheel of the convertible. 
Offering open-air thrills to let you enjoy the sunshine further, the UK is one of the biggest markets for convertibles, and the drop-top leading the popularity contest is actually the Mini Convertible. 
Here's why it's an ideal summer drop-top…
Fun to drive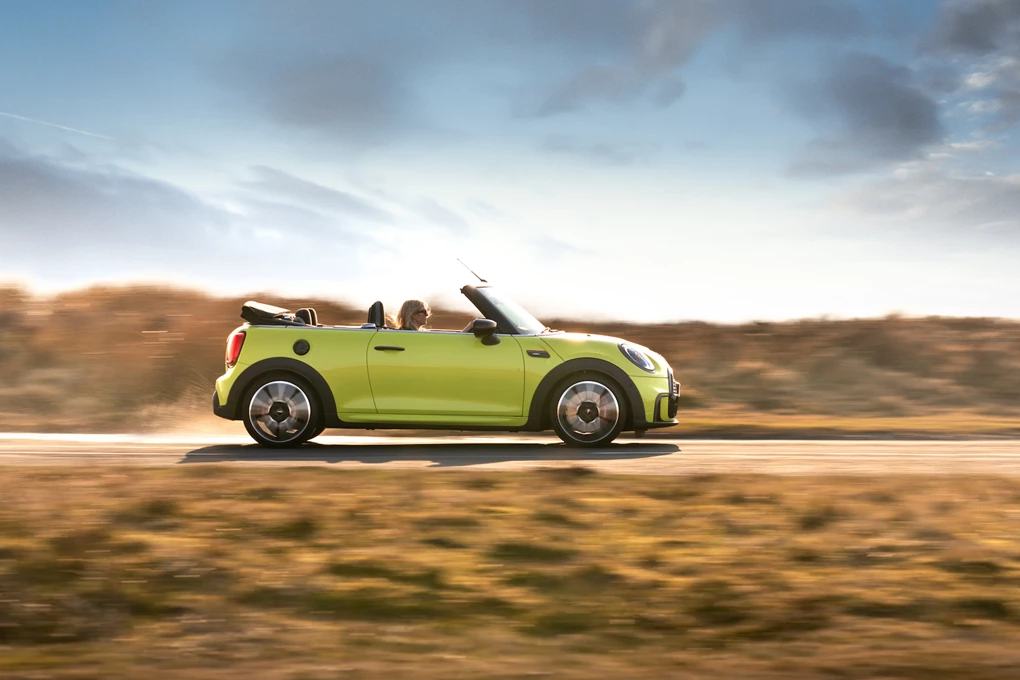 Minis has always prided itself on creating fun to drive cars and the Convertible is certainly no exception. Offering the trademark 'go-kart feel', this drop-top feels light, nimble and is almost hot hatch-like in character. 
Whether you're darting around the city or on a twisty back road in the countryside, you're guaranteed lots of fun behind the wheel, and that's especially important when it comes to a convertible. 
Stylish design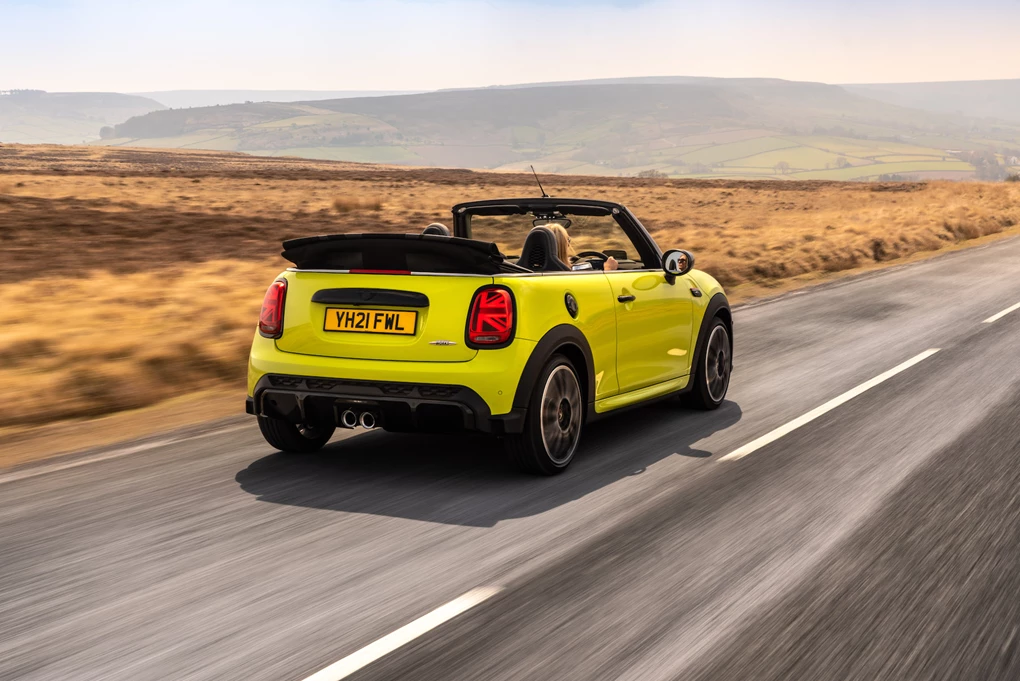 Mini's designs continue to be some of the most recognisable, and for all the right reasons. Things have also improved further for 2021, with the Convertible – along with its hatchback – benefitting from a light update that includes a larger grille, new gloss black styling and a more angular front end. 
But the Mini remains as stylish as ever, with its large round headlights, small proportions and huge personalisation possibilities. As part of the update there's also a new Zesty Yellow that's exclusive to the Convertible and is ideal for summer. 
It's roomier than you might expect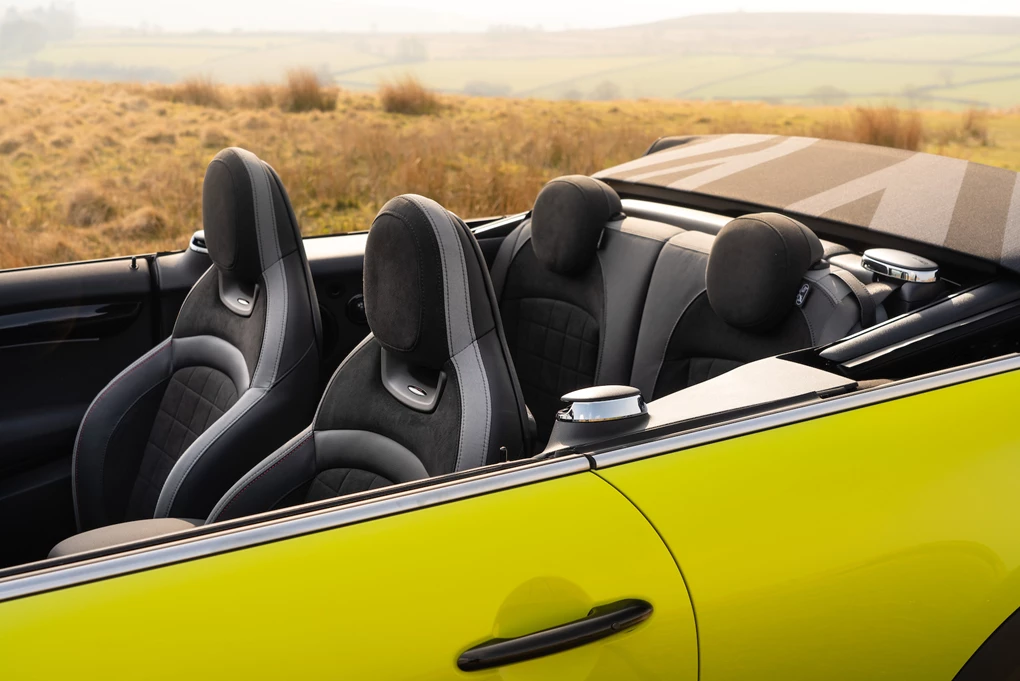 Though practicality is unlikely to be a top priority if you're buying a Mini Convertible, it's actually a bit roomier than you might expect. 
Unlike other drop-tops, this Mini still has four seats, while legroom and headroom in the back has improved over the years, too. It's certainly far more spacious than the drop-top Fiat 500. At 215 litres, the boot isn't large but it's by no means bad for a convertible, either. 
One of the more affordable convertibles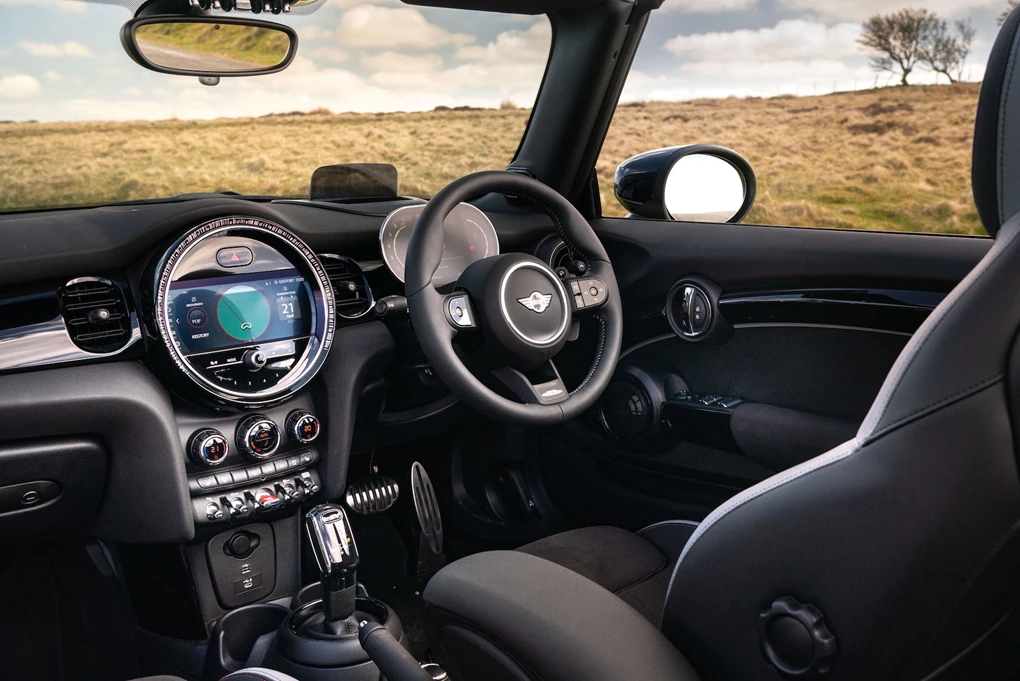 You might think a new Convertible is accompanied by a huge price, but this Mini is actually one of the more affordable drop-tops you can buy today. 
With a starting price of £21,305 it's not too much more expensive than a conventional hatchback, while you still get plenty of standard equipment included, too – such as an 8.8-inch touchscreen, keyless entry and LED headlights. 
Great engine range – including hot John Cooper Works model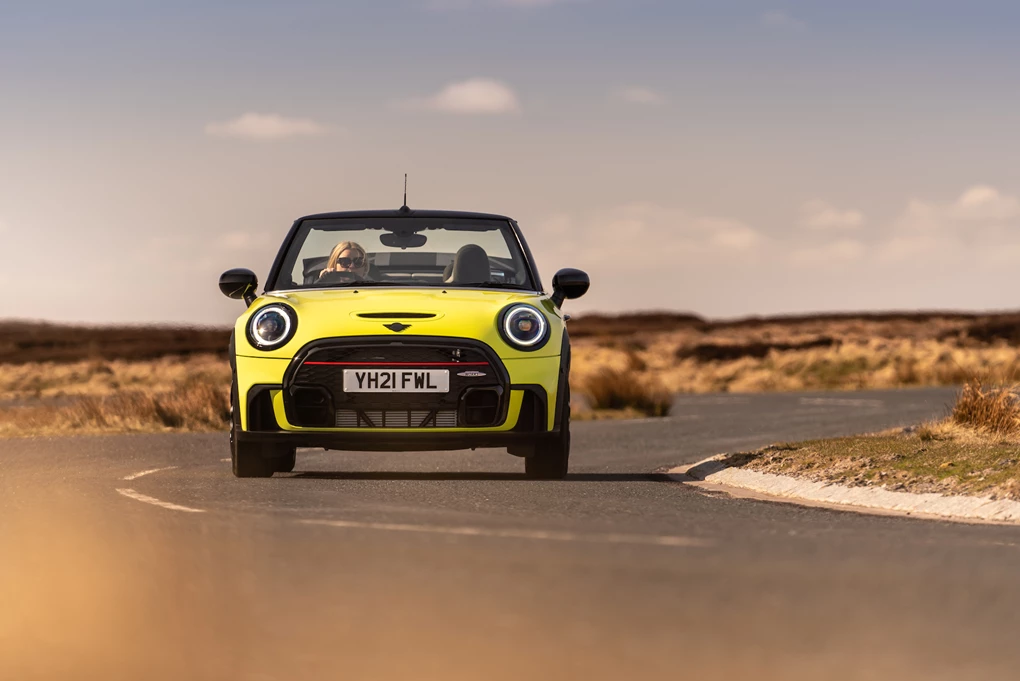 The Mini Convertible is also available with a fantastic range of engines – varying from more affordable options through to models offering hot hatch levels of performance. 
The Cooper kicks off the range with its 134bhp 1.5-litre petrol engine, followed by the Cooper S that uses a 176bhp 2.0-litre petrol. Meanwhile at the top of the range is the John Cooper Works, which uses a powerful 228bhp 2.0-litre option, enabling a 0-60mph time of just 6.3 seconds and a top speed of 150mph. Both manual and automatic gearboxes are available across the full range, too.
Enquire on a new Mini Convertible