Transformation is a bold word, but one that accurately describes how Peugeot has evolved in recent years. 
Going from a somewhat underwhelming mainstream brand to a far more premium and classy manufacturer, its cars are among some of the best around these days. Key to this change was the second-generation 3008 SUV, which arrived in 2016 and has proven hugely popular ever since. 
Now Peugeot is back with an updated model, which is also available as a plug-in hybrid. Here's why it's worth your attention…
Striking design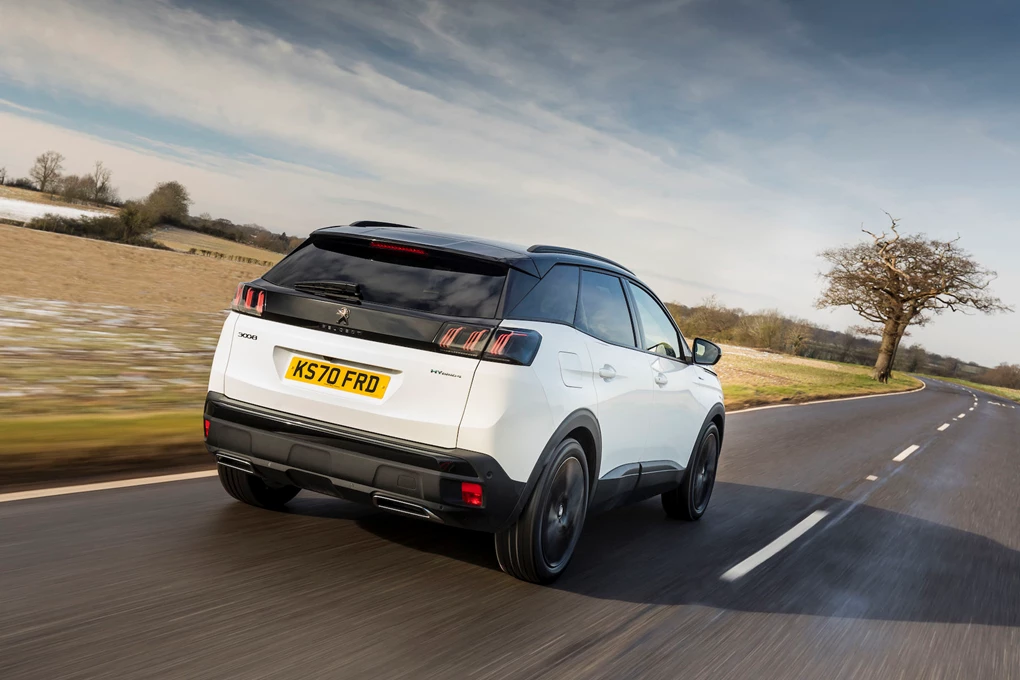 Peugeots are among some of the most stylish cars on the road, and it was really the 3008 that helped to pave this bolder design direction. With sharp lines, a two-tone paint scheme and large alloy wheels, it certainly stands out for all the right reasons. 
This updated model also boasts an even more striking look, headed up by a large frameless grille, along with additional gloss black styling elements. It also gains Peugeot's new 'Claw' lighting at the front and rear, which is a nod to the firm's Lion logo. These changes have certainly only improved things further. 
Great interior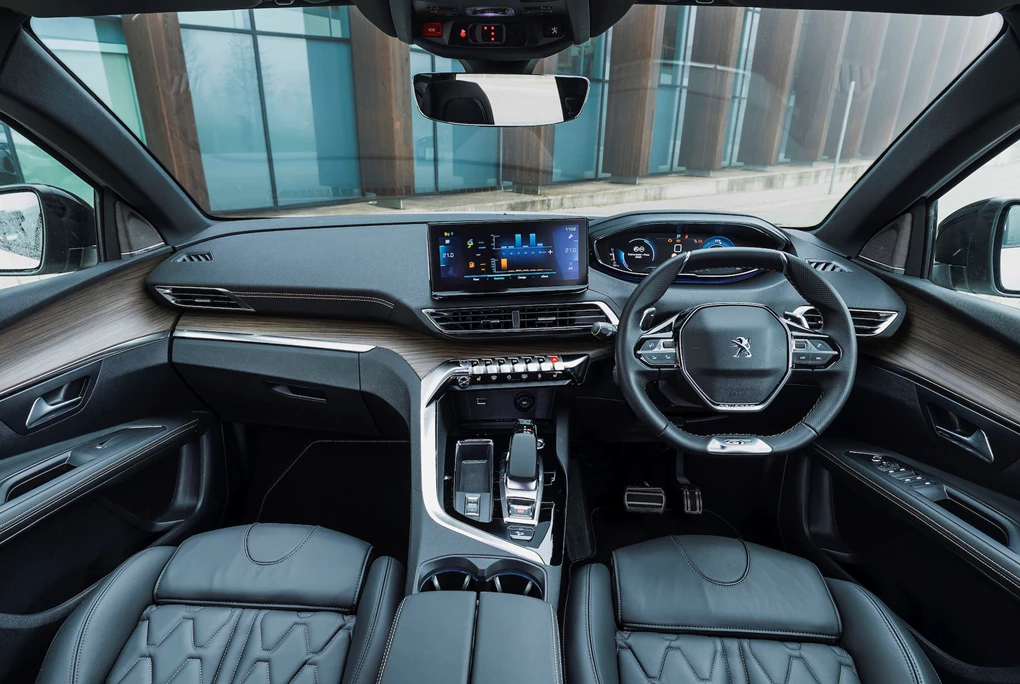 It's not just the exterior of the 3008 that impresses though, but also its cabin. It's arguably this SUV's strongest feature, with a modern yet high-quality finish throughout which truly makes it different to any other car in its class. 
The interior has also recently benefited from an overhaul, and now features a larger 10-inch touchscreen that's fitted to all models. There's also a dedicated 'Hybrid' page that features various features relating to the model's powertrain. It's a very swish setup here, that's for sure. 
Brimmed with technology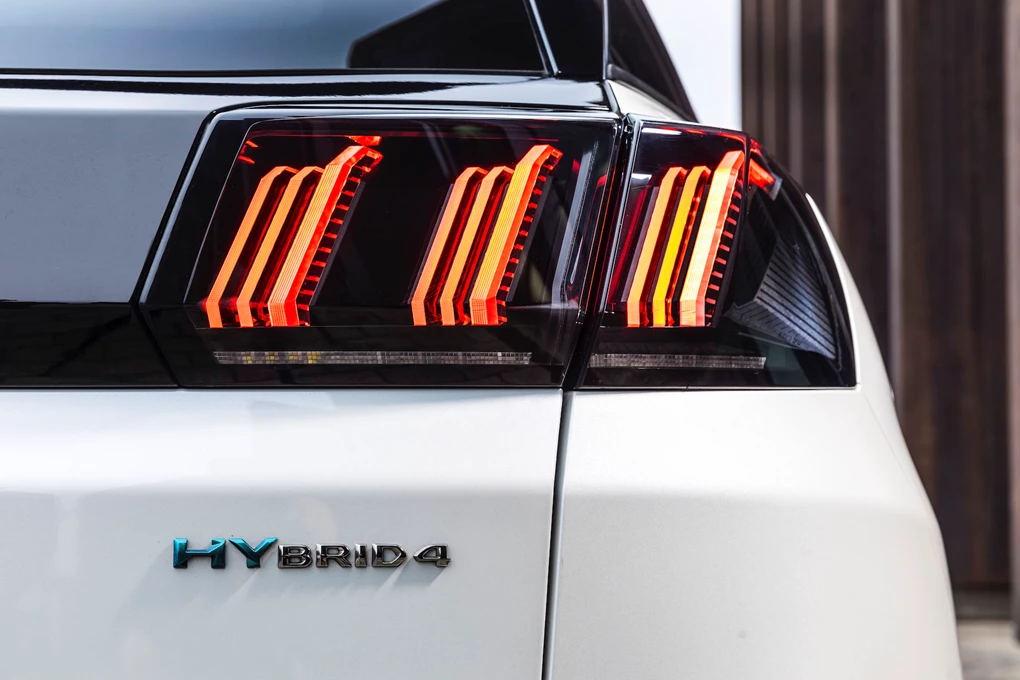 The technology doesn't just end there though, as the 3008 benefits from all of Peugeot's latest gadgets and features. 
Along with items like massaging electric seats, a gesture-controlled electric boot and partially autonomous driving capability, the 3008 is also the only model in its class that comes with 'Night Vision' technology. Essentially this works by an infrared camera able to pick up heat, which means it can detect animals and pedestrians in the road far earlier than you could just with the main headlights. Peugeot says it means a driver can see hazards in the road up to 200m ahead, which certainly helps on the safety side of things. 
Choice of hybrid models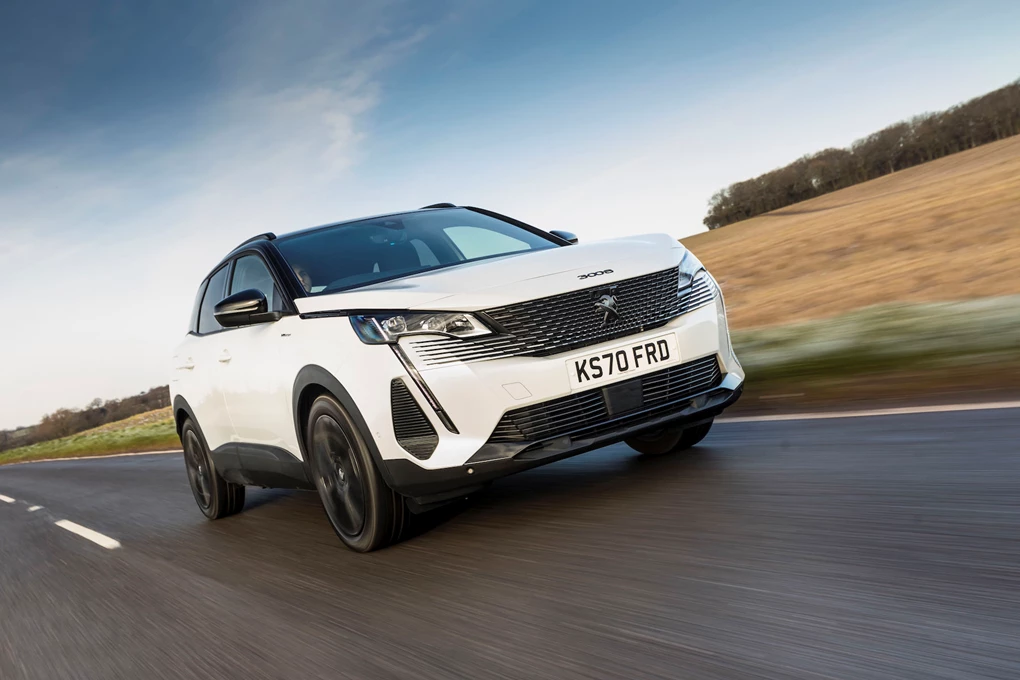 Peugeot is making big leaps in electrification at the moment, with the majority of its range now available as either a hybrid or an EV. 
The 3008 is no different and actually is the only model in the brand's range that is available with a choice of two hybrid setups. Both use a turbocharged 1.6-litre petrol engine as the base and a 13.2kWh battery, with the standard 'Hybrid' getting a single electric motor that produces 222bhp in all. A Hybrid4 is also available, and gets a slightly more powerful engine and second electric motor (which enables four-wheel-drive) that takes the power up to 296bhp. 
With both able to travel around 35 miles on electricity, there's certainly scope for some impressively low running costs. 
Roomy interior
Though the 3008 Hybrid is slightly less roomy than its petrol and diesel counterparts, don't go thinking that this Peugeot fails as a family SUV as it most certainly doesn't. 
That's because you still get a spacious 395-litre boot (and separate storage to keep the cables out of the way) along with plenty of room in the rear seats – ideal if you regularly carry taller passengers. 
The new Peugeot 3008 Hybrid is now on sale, with prices starting from £37,310.
Enquire on a new Peugeot 3008