When it comes to commercial vehicles, it's typically diesel that is the fuel of choice as it's often the fuel which is best-suited to long-distance van drivers. 
And while you might think these vehicles clock up hundreds and hundreds of miles per day, recent Department for Transport data found that half of vans stay within 15 miles of 'home' on a typical day – making them prime for electrification. 
There are already plenty of electric vans available, but these can often be quite limited in terms of electric range. So what about a plug-in hybrid that can offer the best of both worlds? Well the new Ford Transit Custom PHEV could be the answer. Here's five reasons why.
It will be able to complete the majority of journeys on electricity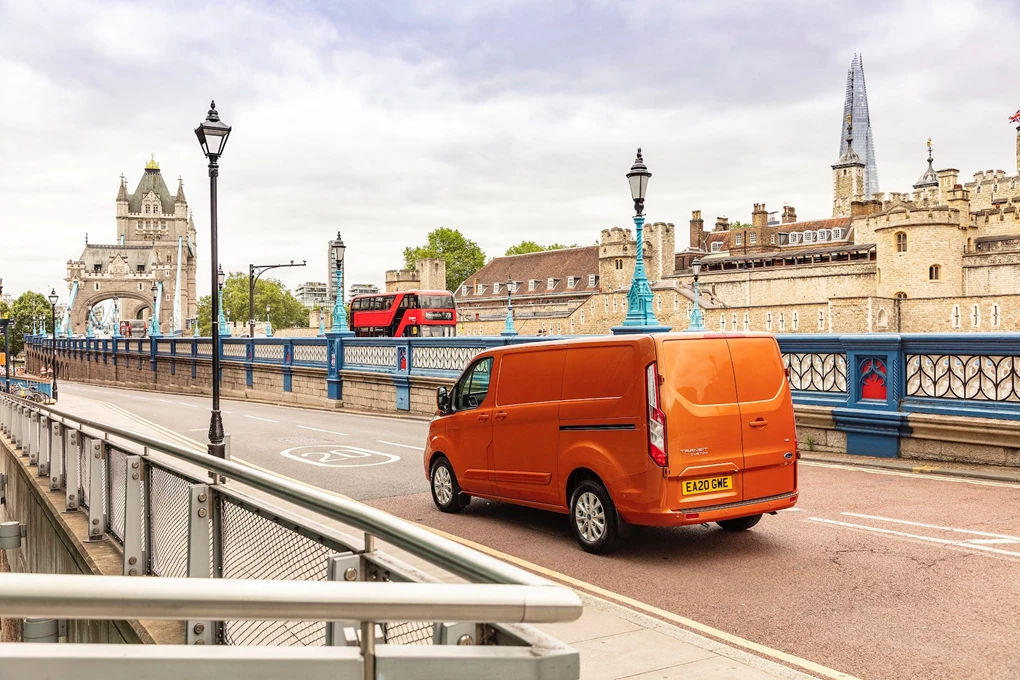 Given that the majority of vans seem to only do small runs, you want to make the most of any electrification, which can help to bring big savings to your running costs. 
And thanks to the Transit Custom PHEV's 13.6kWh battery, it can run on electricity for up to 35 miles – meaning the majority of journeys could be completed without having to dip into the petrol engine's reserves.
What's more, you can also save the electricity to use later – so, for example, on a longer run into a city, the electric range can be left until you get to an urban area, and it'll even switch automatically. 
Long distance flexibility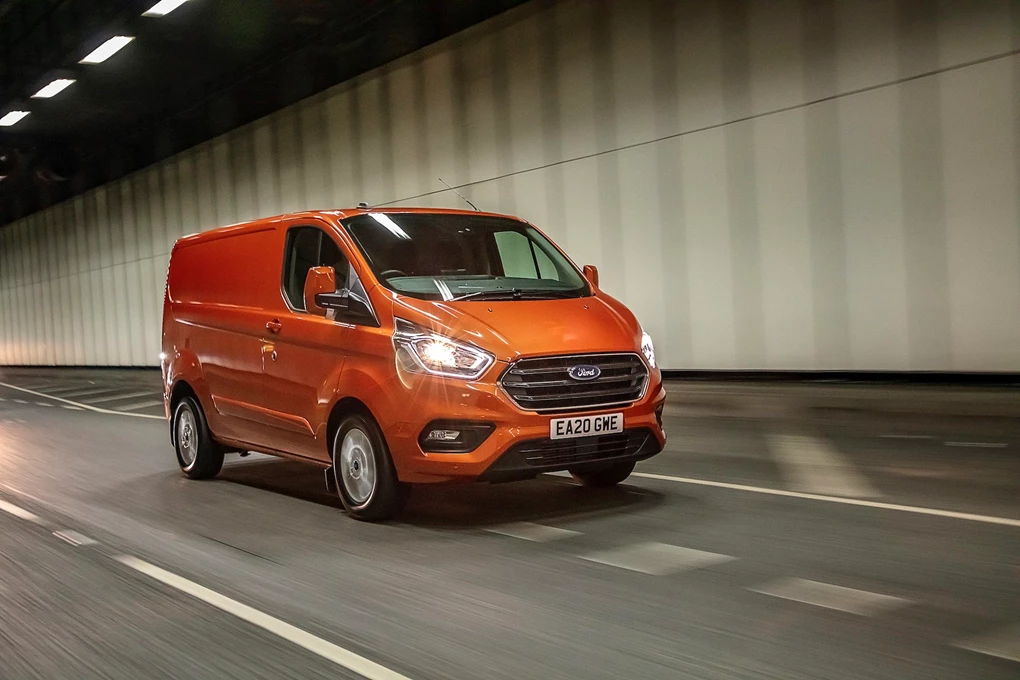 But when it comes to longer journeys, time is money in the van world, and you really don't want to have to spend time charging when your vans could be on the road - if you can avoid it. 
So, because of the PHEV nature of the Ford Transit Custom, you also have a petrol engine to assist which, in this case, is Ford's efficient 1.0-litre EcoBoost unit. The firm calls it a 'range extender' and that's exactly what it is; it increases the number of miles the van can do from a single tank/charge to 310 miles, avoiding unnecessary charging stops. Running costs are also low, with Ford claiming it'll return a combined 91.7mpg, with CO2 emissions of 60g/km. 
Same versatility as standard van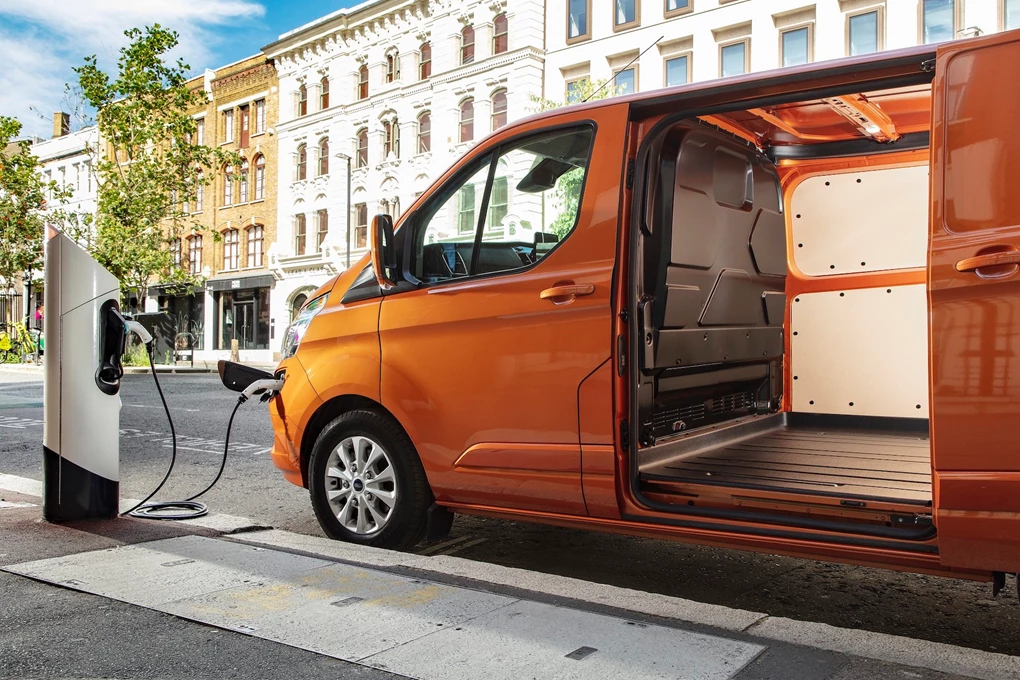 Given vans are all about versatility, you don't want them to become any less practical in the switch to electrification. And the Ford Transit Custom PHEV manages just that by retaining all the practicality of the standard diesel version. 
Thanks to the battery pack being placed under the van floor, you still get a net payload of 1,130kg and an unchanged load volume of 6.0m cubed. 
Lots of advanced technologies available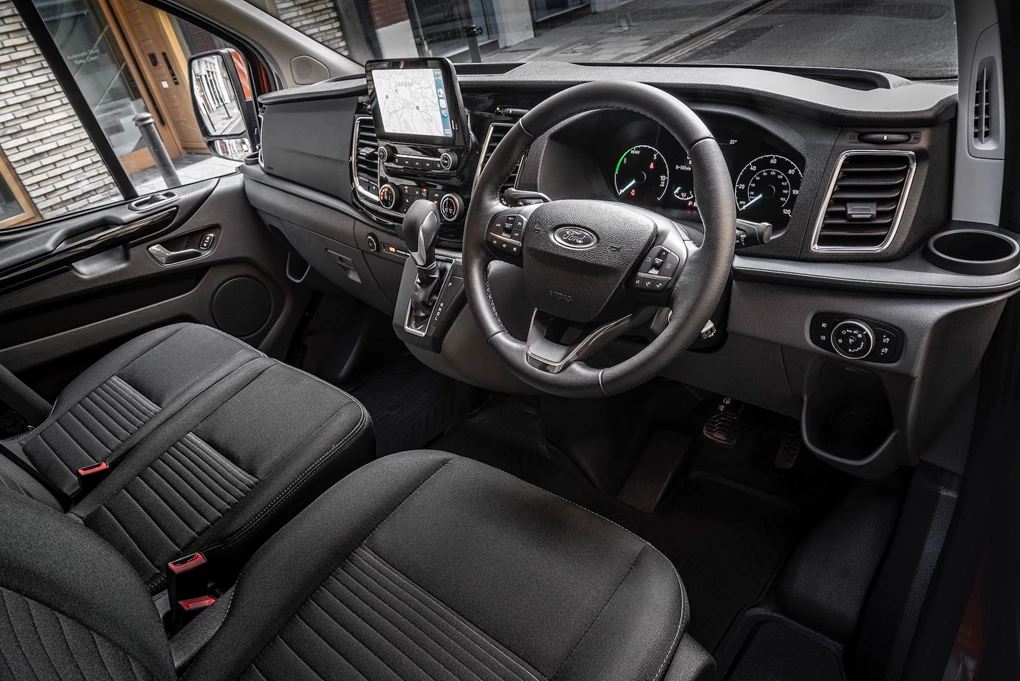 Ford really upped its game on the latest Transit Custom, and it means this mid-size van is available with a host of advanced technologies and driver assistance features. 
Features such as self-parking, adaptive cruise control and traffic sign recognition make this one of the most modern vans around when it comes to technology. 
Eight-seat Tourneo model is also available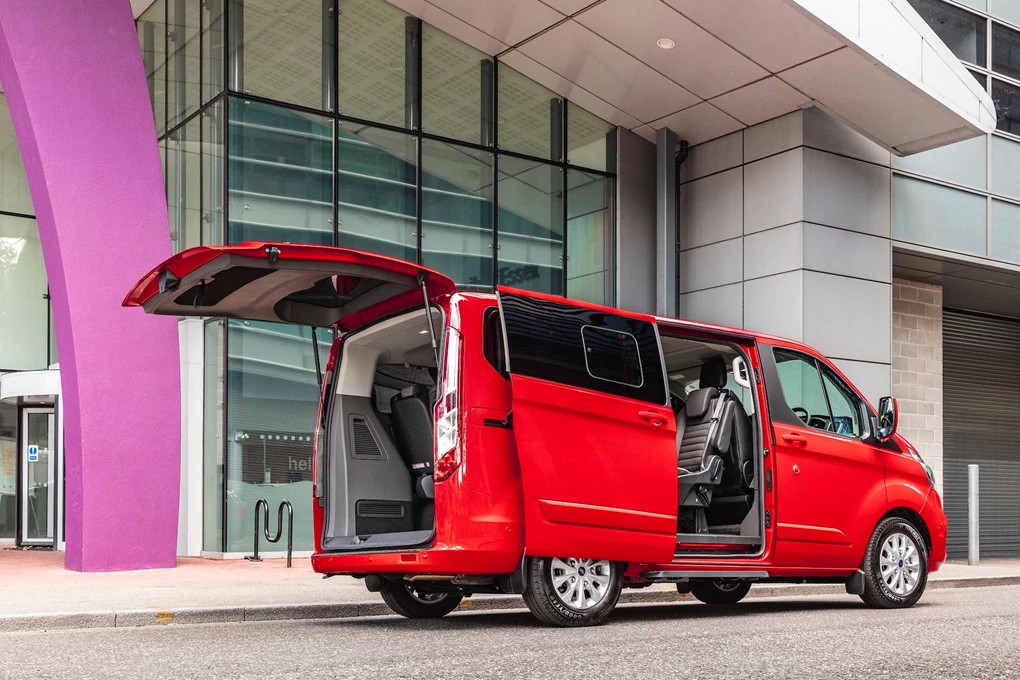 Ford's Tourneo models add extra flexibility to its van range as they're essentially MPV versions, which allow for generous seating.
You're also able to get the Tourneo variants as a PHEV, which allows for seating for up to eight, and the same generous levels of room you find with the diesel model but with the added benefit of that efficient plug-in hybrid powertrain. 
The Ford Transit Custom PHEV is available to order now, with prices starting from £40,715 (excluding VAT).
Enquire on a new Ford Transit Custom PHEV