Volvo is historically known for two things – safety and building wonderful estate cars.
These two traits continue today, and it's the latter we're interested in, with the Volvo V90 continuing to inject some Scandinavian flair into the estate car world.
The V90 sits above the V60 in the estate line-up, and it's one of Volvo's flagship models.
Here's why the V90 is such an excellent estate car.
The trademark large boot remains
While many have expressed doubt that Volvos are no longer as practical as they once were – purely because the wagons are no longer as boxy as they once were. But take a closer look at the V90 and you'll soon realise that this is far from the truth.
Sure, you might find the boot in rivals such as the Mercedes E-Class Estate slightly larger, but 560 litres of space should be more than enough for most occasions. Folding the seats down increases the area to 1,526 litres, and it also leaves a completely flat floor, which makes the V90 an ideal load-lugger.
Incredibly stylish looks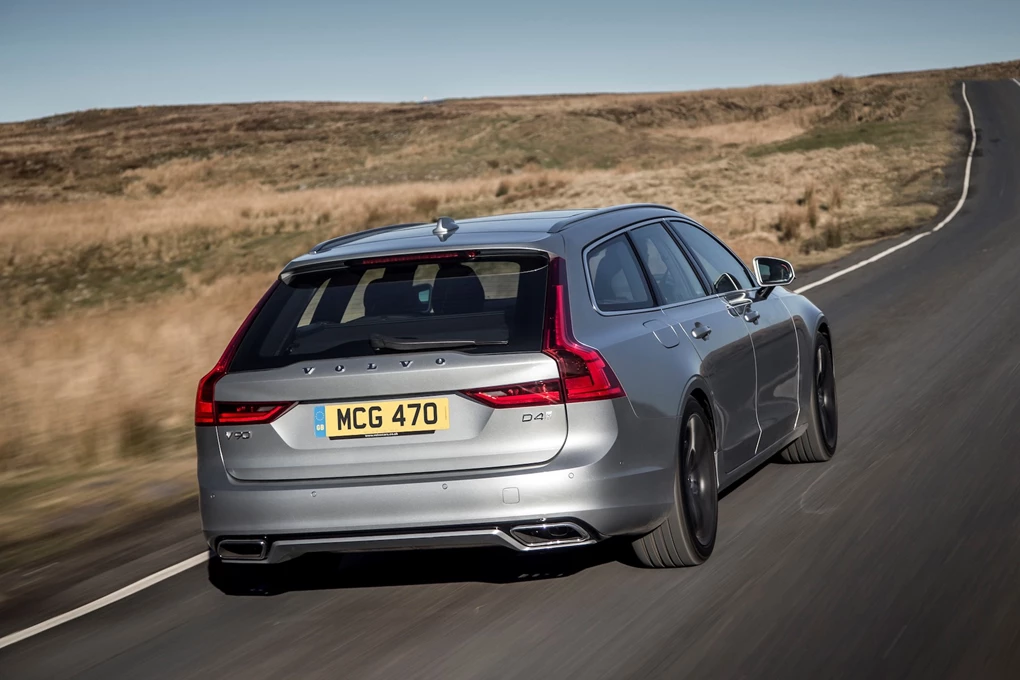 See Available V90 Deals
Not so long ago Volvos were known for their boxy uninspiring styling, but in recent years the models have been transformed into very stylish cars indeed, which look far classier than any of their rivals.
Headed up by distinctive 'Thor's Hammer' lights at the front, a distinctive front grille is also a fantastic touch. Estate cars are traditionally known for their bland styling, but Volvo has done a superb job of mixing practicality with a classy design. This is reflected across the full range, too. 
Outstanding standard safety kit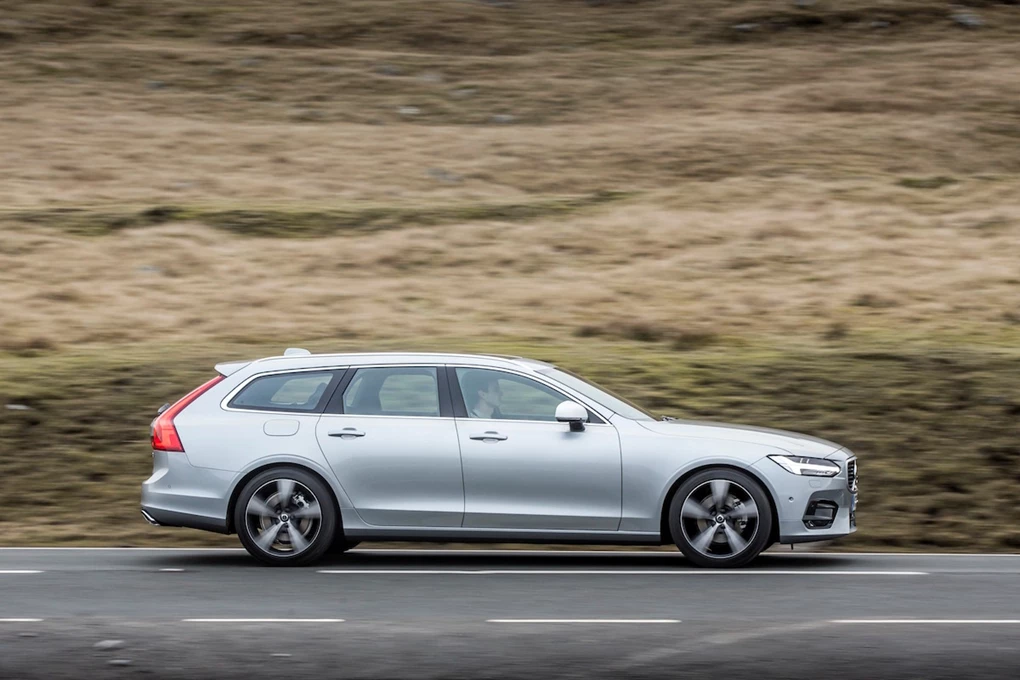 As we've already mentioned, Volvo has a strong commitment to safety, and has done for many years. Aside from the V90's excellent five-star safety rating from Euro NCAP, as shared with the rest of Volvo's line-up, you only need to look at the list of standard safety kit.
While many rival brands tend to charge for their most advanced safety kit, the V90 comes as standard with an advanced autonomous emergency braking system, which can spot large animals, cyclists and pedestrians, too, as well as safety kit to prevent collisions with oncoming traffic. A driver attention monitoring system, lane-keep assist and traffic sign recognition are all included as standard, too.
Classy interior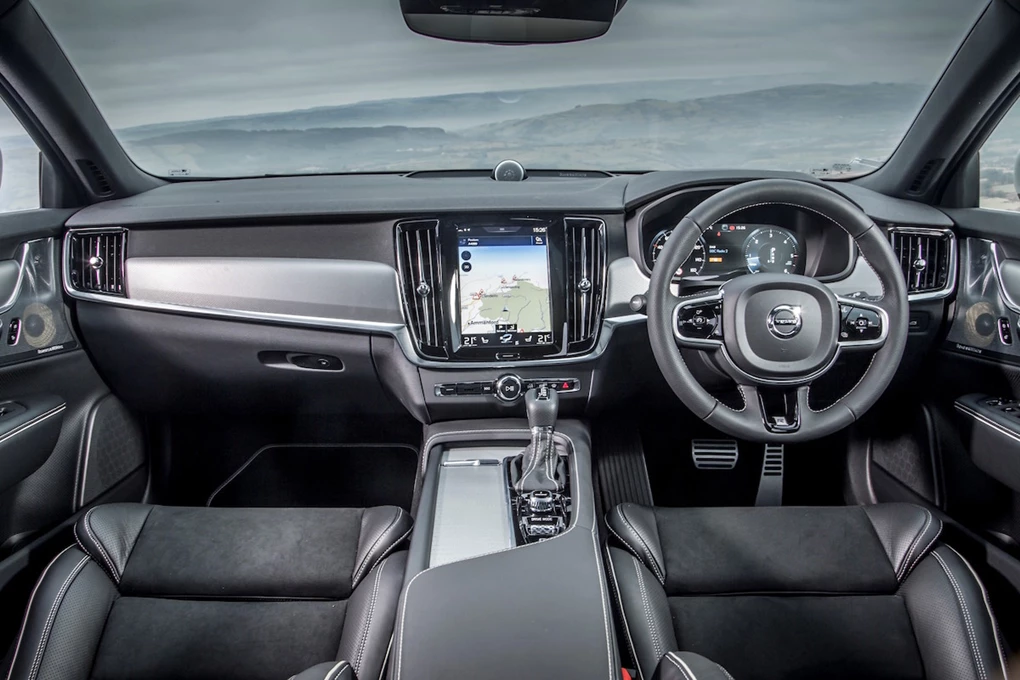 Volvo has gone down the minimalist route with all its latest cars' interior, which gives the V90 one of the best cabins around. It's classy, modern and features high quality materials throughout.
But one of the best things about the V90's cabin is the superb portrait-orientated nine-inch touchscreen. It's incredibly intuitive to use, and feels very similar to an iPad to operate. It also has crystal clear graphics and has enough features and gadgets embedded onto it that you'll never stop discovering new things about it.
Superb plug-in hybrid variant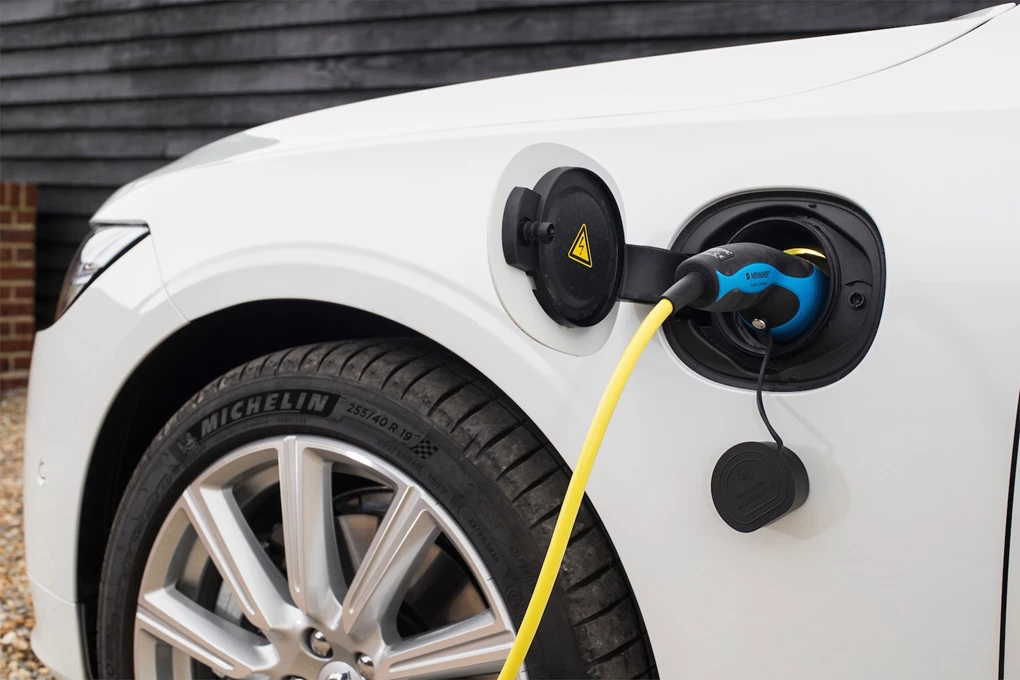 Aside from the popular petrol and diesel variants, Volvo also offers the V90 with a superb plug-in hybrid powertrain that is both efficient and rapid. Named the 'TwinPower', the V90 combines a 2.0-litre petrol engine with an electric motor and small battery pack to allow for an electric driving range of up to 35 miles. It's our pick of the V90 range, too.