As Britain's best-selling van, the Transit Connect is a pretty regular sight on British roads, with more than 52,000 versions being registered in 2019.
With its impressive interior, great driving experience and versatility, it's not a massive surprise that so many are choosing the mid-size Transit Connect as their mid-size van of choice.
However, the extensive line-up means that there is plenty that you might not know about it. Here are five key facts about it…
It's available with a number of electrified powertrains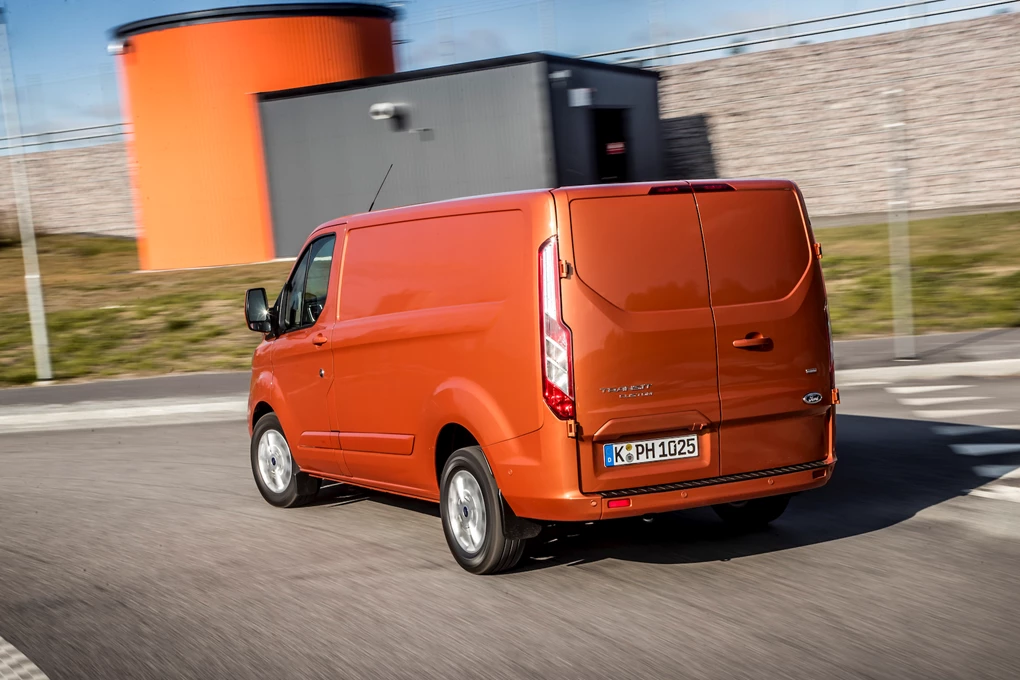 Ford is currently undergoing a bit of a transformation as it seeks to launch a number of new electrified powertrains.
The first of these is the Transit Custom plug-in hybrid powertrain – the first of its kind for the Ford range.
It pairs Ford's highly acclaimed 1.0-litre EcoBoost petrol engine together with a battery and an electric motor to electrify the Transit – meaning it's capable of an electric range of 35 miles around town. That's ideal for drivers who regularly find themselves in towns and cities, but also great if you need to travel that bit further, with a combined range of 310 miles.
But if you're still looking for a diesel, Ford has also recently introduced mild-hybrid technology onto its 2.0-litre EcoBlue unit, which helps to cut CO2 emissions and reduce fuel consumption.
It has the most impressive load space in its class
When it comes to vans, load carrying ability can be absolute key in helping you determine the model that's right for you.
The Transit Custom absolutely excels here, as it's the most generously sized model in its class. Despite it being relatively compact, it can easily fit in three euro pallets, and accommodate items up to 3.4m long with no impact on front seat passengers. With a bulkhead fitted it can offer up to 6.8m3 of luggage space in its longest form. The rear doors are also the widest opening of any vehicles in its class.
A special app helps to keep you in touch with the van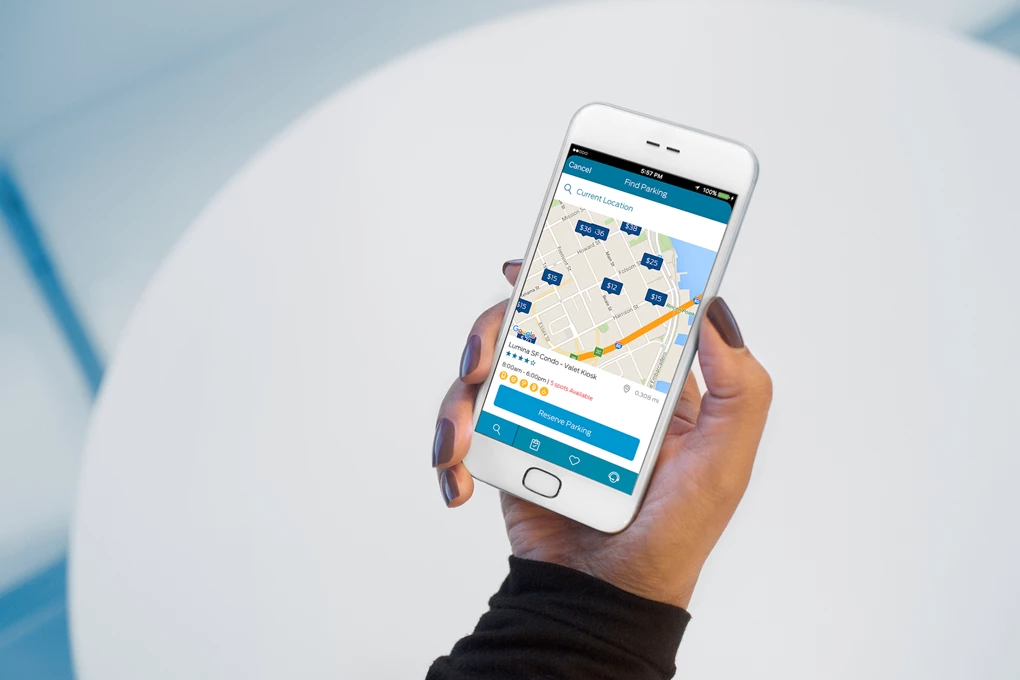 See available Transit Connect deals
FordPass Connect is one of the brand's most innovative features to have launched in recent years, and it essentially means that you're always able to connect with your van through a dedicated app. This works out in tandem with the main touchscreen in the van, with on-board Wi-Fi meaning you can access live traffic updates and 4G hotspots.
FordPass Connect can also alert you if you if the vehicle's alarm is triggered, as well as monitor the status of the van – ensuring you have plenty of fuel and pressure in your tyres to drive around with confidence.
Driver assistance tech to rival the car world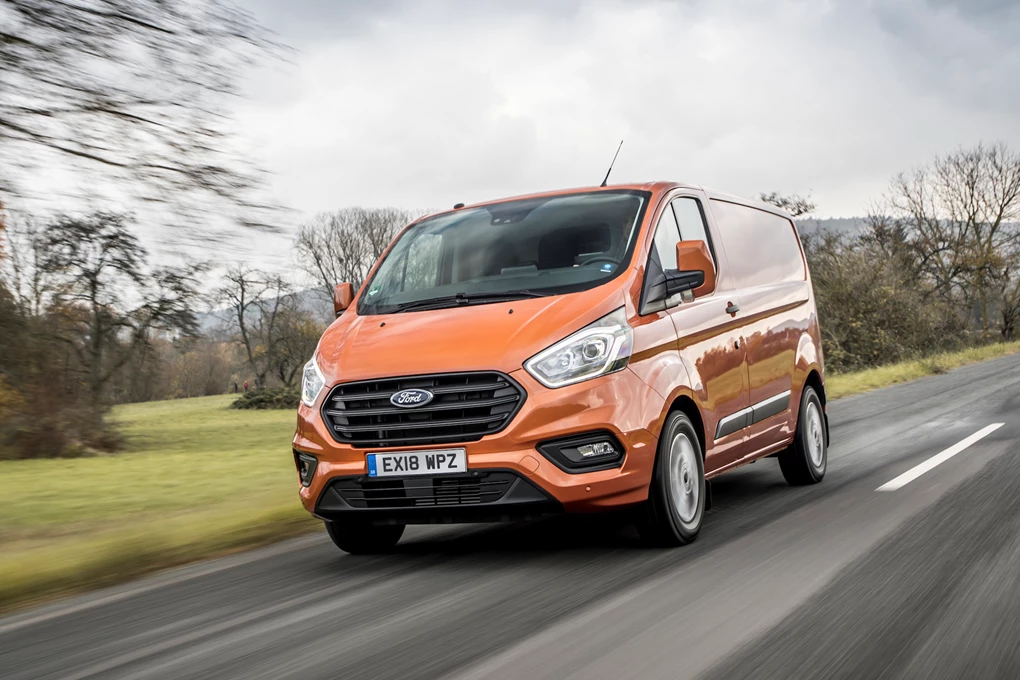 Commercial vehicles can often lag behind the car world when it comes to driver assistance technology, though with the Transit Custom, it certainly doesn't follow that path – coming with a host of innovative features that separate it from plenty of its rivals.
It's available with a host of driver assistance features – including lane-keep assist, blind spot monitoring and even self-parking. While not all of these are included as standard, it could be worth diving into the options list to make the most of all this important safety kit.
The option to inject some sportiness into your life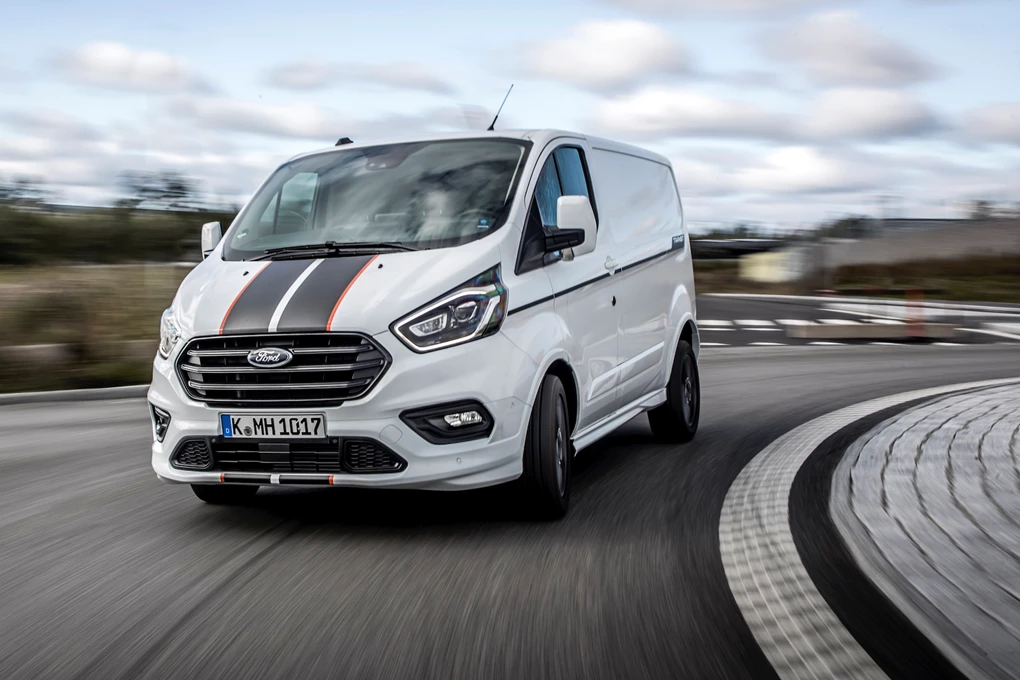 A sporty van feels like something of an oxymoron, though thanks to Ford, it doesn't have to be as the firm offers the Transit Custom Sport.
Sitting at the top of the line-up, the Transit Custom Sport comes with a punchy 182bhp 2.0-litre diesel engine that makes the Ford rather sprightly behind the wheel. You also get a sports styling kit, 17- or 18-inch alloy wheels and a host of exterior stripes to choose from to help give the model a sporty feel.