These days you might think of Toyota as a manufacturer known for its sensible hybrid models, which deliver big on safety, efficiency and reliability. 
But there's another side to Toyota that's increasingly becoming more important – its Gazoo Racing (or GR) department. It's already worked its magic on the GR Supra, which revived a nameplate not seen for nearly two decades.
And now its latest project has come to fruition – the GR Yaris. It's the hottest hatch Toyota has ever produced and is one of the best cars to come from the firm in some time. Let's take a look at what you need to know about the Toyota GR Yaris. 
It's a rally-bred sports car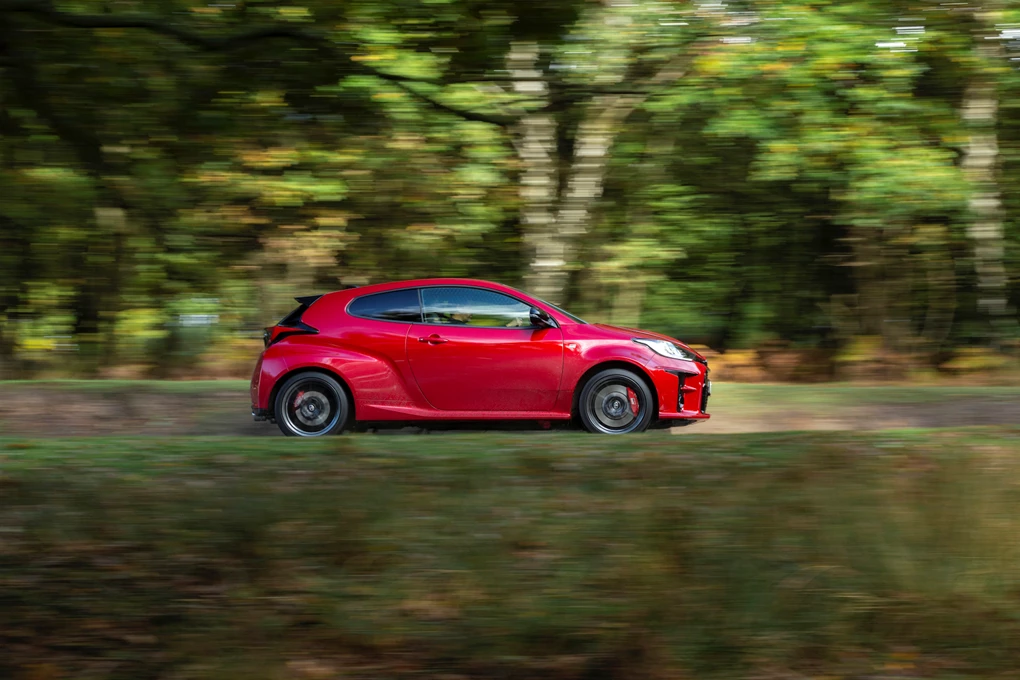 It might sound like a cliche, but that's exactly what the GR Yaris is. Rather than use the standard Yaris and create a hot hatch from it, what Toyota did was use a rally car as its base. Essentially, this is a road car to homolate the world rallying Yaris. 
And given Toyota's success in world rallying, it's a perfect place to start, and has been engineered by both Toyota Gazoo Racing and Tommi Makinen racing – the latter name having major influence in the world of rallying. 
In fact the GR Yaris sits on a bespoke platform to the regular hybrid supermini, and offers completely different looks and dynamics, too. 
Stunning performance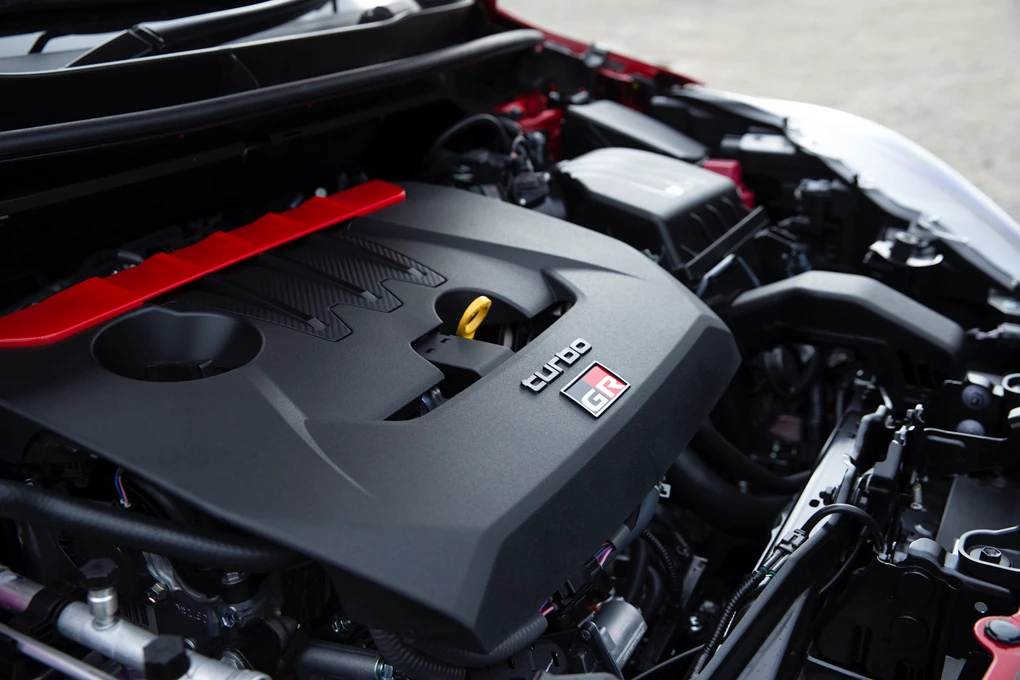 Underpinning the GR Yaris is a new three-cylinder 1.6-litre petrol engine. That might not sound a huge amount, but believe us it is, with the unit generating a monstrous 257bhp and 360Nm of torque. It's also all-wheel-drive and features a brilliant six-speed manual gearbox. 
That allows this Toyota to sprint to 60mph in just 5.5 seconds and reach a top speed of 143mph. But there's more to it than just performance, with the GR Yaris having a really rally-like feel to the way that power is put down on the road. 
It's incredible to drive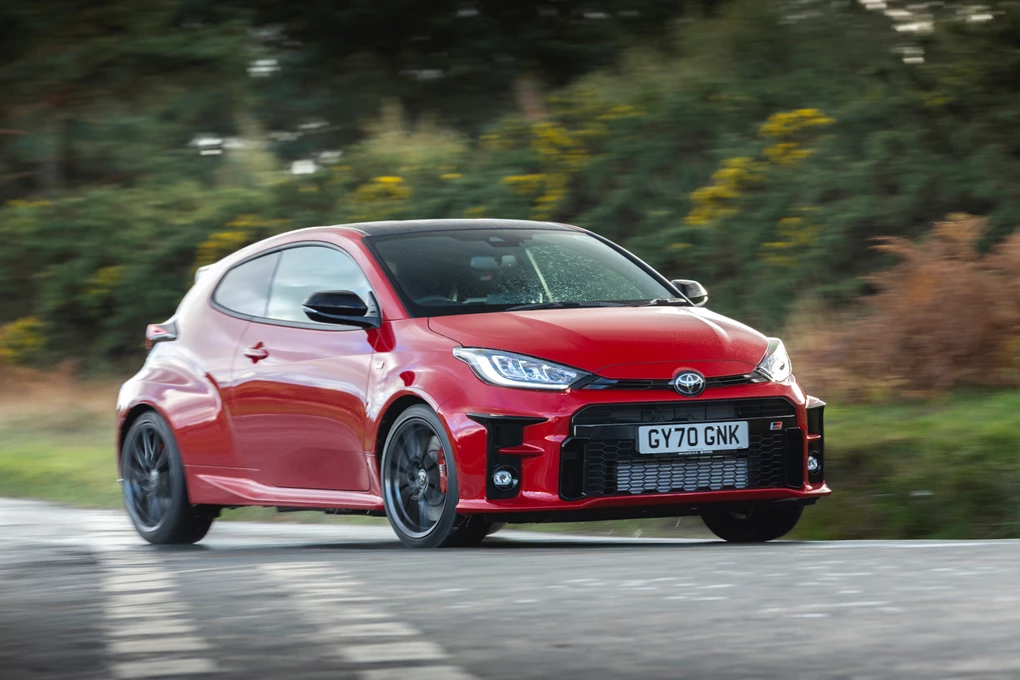 Without a doubt the Toyota GR Yaris is one of the star cars to come from 2020, and it's the way it drives that impresses most. 
The development that has gone into it to make it different to the standard Yaris is incredible, and it's certainly paid off. The traction is impressive, while the car feels 'alive' to drive and so much more involving than many modern hot hatchbacks – having a mechanical feel to it that's been lost in plenty of cars in recent years. 
Three grades are available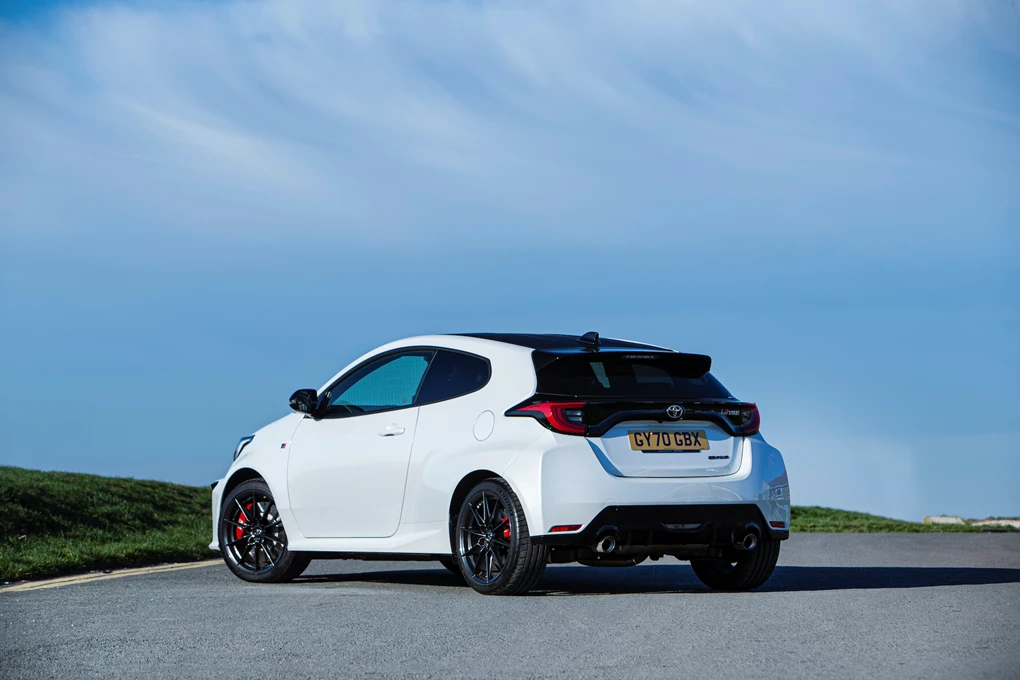 If you want your GR Yaris to come in the purest form possible then the standard car will be the one to go for. Meanwhile at the top of the range is the extreme Circuit Pack model – the version that's likely to be the most popular. This gains performance revisions like 18-inch BBS alloy wheels wrapped in Michelin Pilot Sport 4 tyres, a Torsen limited-slip differential and track-tuned suspension.  
But if you fancy something a bit more upmarket for everyday use, you can choose the 'Convenience Pack'. This brings additional features like front and rear parking sensors, a JBL sound system, a head-up display and blind spot monitoring and rear cross traffic alert in the form of extra safety kit. 
It doesn't cost as much as you might expect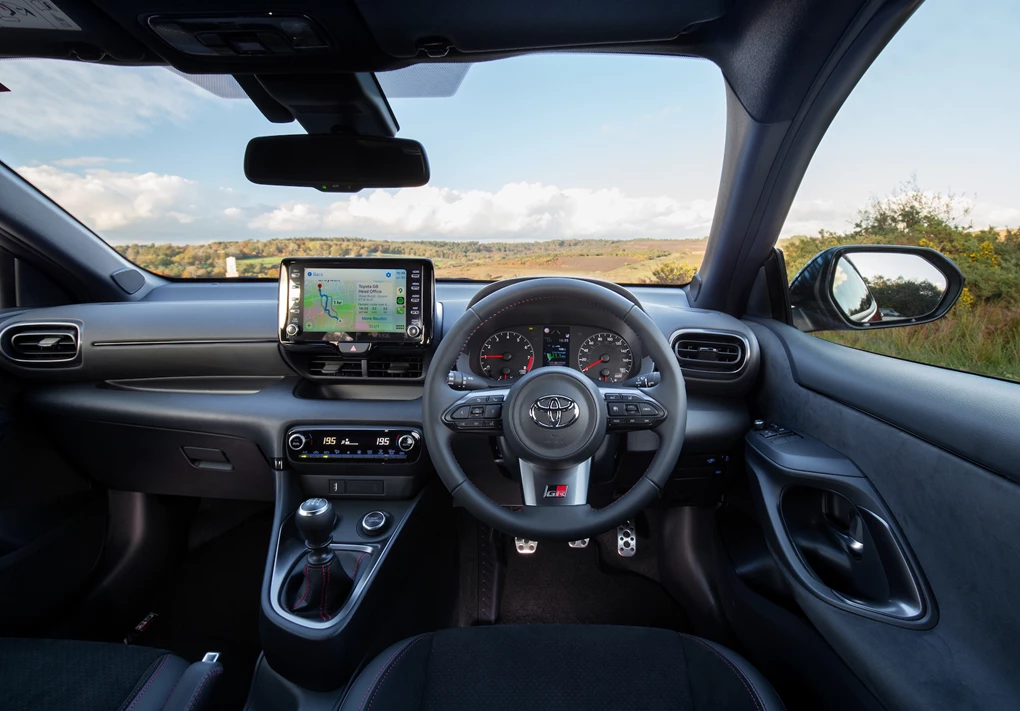 Prices for the GR Yaris kick off from £29,995, which might seem expensive for a compact hot hatch, but with the thrills and performance on offer, this Toyota offers plenty to justify its price. 
There are also some fantastic offers available from Toyota, with the manufacturer offering zero per cent APR – meaning you could get behind the wheel for as little as £269 per month.
Enquire on a new Toyota GR Yaris