Fast Fords have one of the most loyal followings in the performance car world, and the firm's Fiesta ST is regarded as one of the best hot hatches around. 
The standard car is already one of our favourite sports cars around, and to add to the appeal, Ford has released a new 'Edition' model to add more fun and exclusivity to this hot hatch. 
But how is it different to the standard Fiesta ST? Here's what you need to know about it…
Special suspension setup
Among many highlights on the new Edition is its new two-way adjustable coilover suspension system, which includes springs painted in Ford's trademark Performance Blue.
Thanks to the setup, the car sits 15mm and 10mm lower at the front and rear than the standard Fiesta ST, though it's adjustable so can be tweaked depending on preference. The coilovers, with their 'bump' and 'rebound' settings, promise to maximise cornering ability. 
Additional performance kit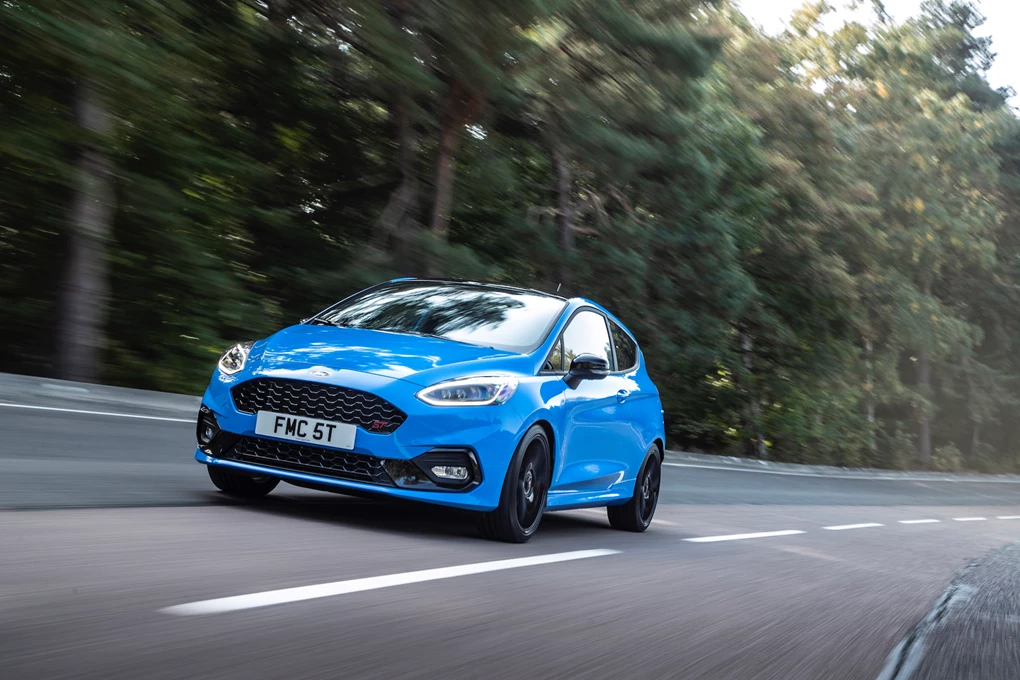 Alongside the coilover suspension system, Ford is also fitting the Edition with Quaife limited-slip differential.
It's something that's usually only available as an option on the Fiesta ST, and further improves cornering ability as the differential is able to send torque to a particular wheel of the car to maximise grip on the exit of a corner.  Launch control is also fitted, along with Torque Vectoring Control, which reduces understeer. 
Produced in limited numbers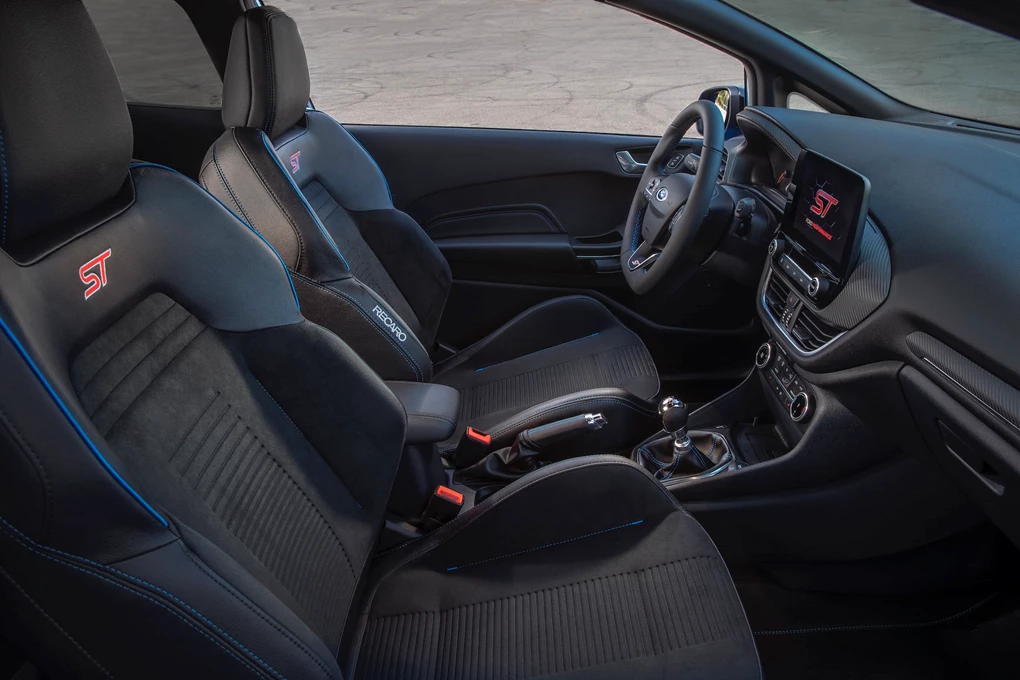 We reckon this hot hatch is guaranteed to be a modern classic in the years to come, and that's because of its exclusivity. 
Just 500 Fiesta ST Editions will be produced in total, and only 300 of those will come to the UK, and all produced to order too. 
Unique colour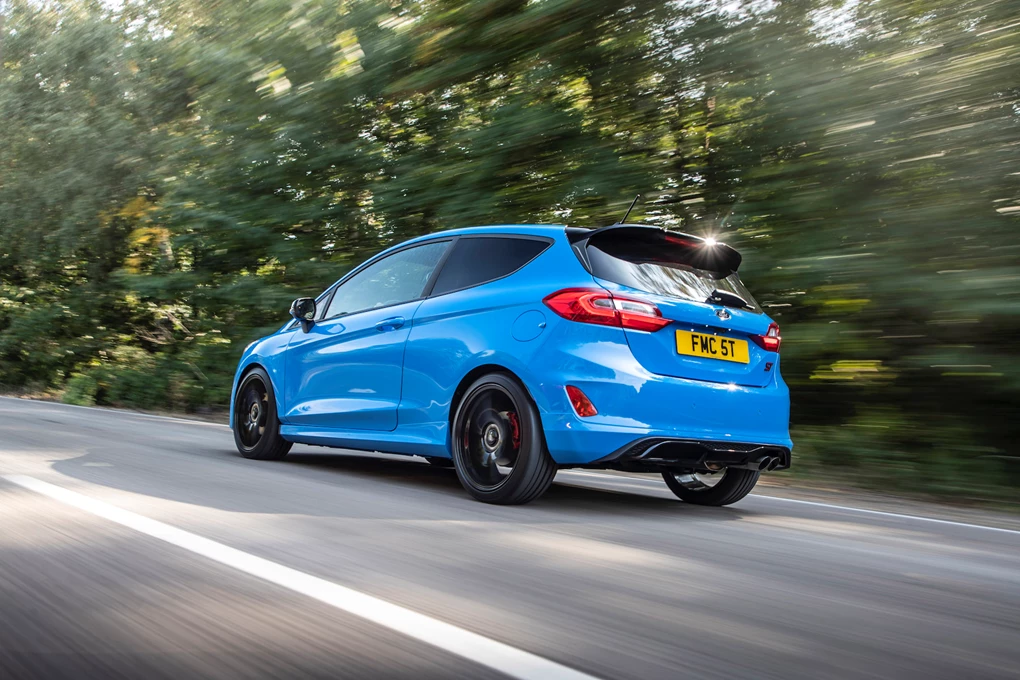 This new Ford Fiesta ST Edition is certainly no shrinking violet and that's because of its bold Azura Blue colour scheme. 
It's different to anything else offered in the firm's line-up, and is usually only available as part of Ford's Special Vehicle Options range. If you want your hot hatch to stand out, this Fiesta ST Edition certainly fits the bill. 
Special styling details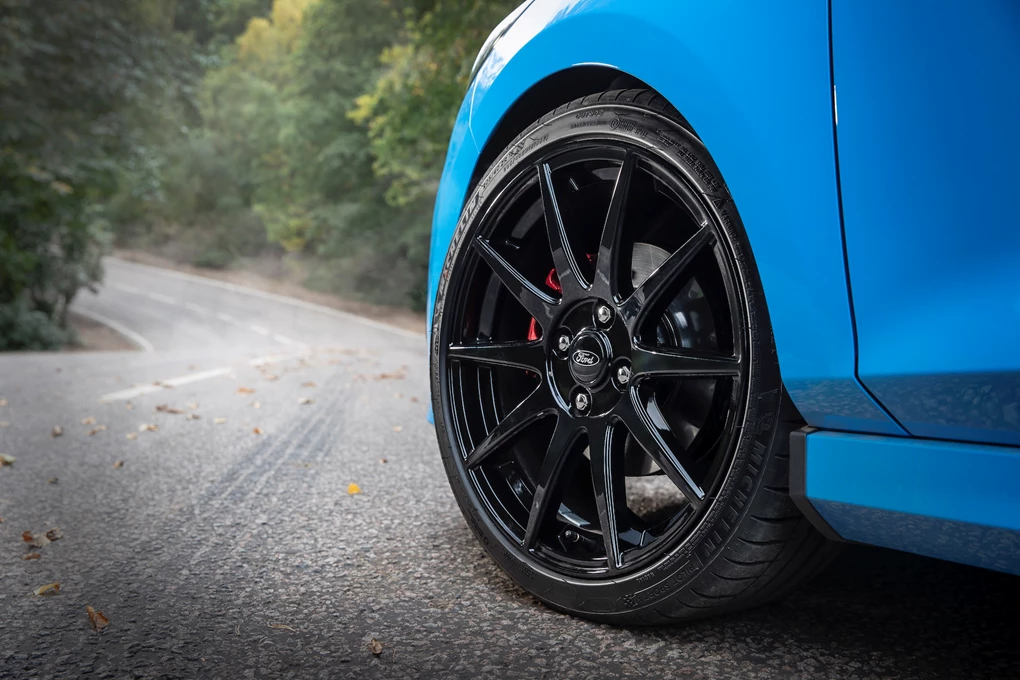 Alongside the bold colour scheme, Edition models also come with a host of gloss black styling details, which includes to the roof, rear diffuser and door mirrors. Matte black badges are also fitted.
Another design highlight are its new 10-spoke 18-inch alloy wheels, which are each 2kg lighter than those fitted to the standard Ford Fiesta ST. 
The Ford Fiesta ST Edition is available now, and is priced from £27,075.
Enquire on a new Ford Fiesta ST