Ford's first bespoke electric car might have been a long time coming, but the wait is nearly over with the Mustang Mach-E.
As one of 2021's most important new cars, this EV and its technology will help to shape Ford, and it's quite a radical departure from what we're used to from this American manufacturer. 
So ahead of its arrival next year, here are five things you know about it…
It looks like a Mustang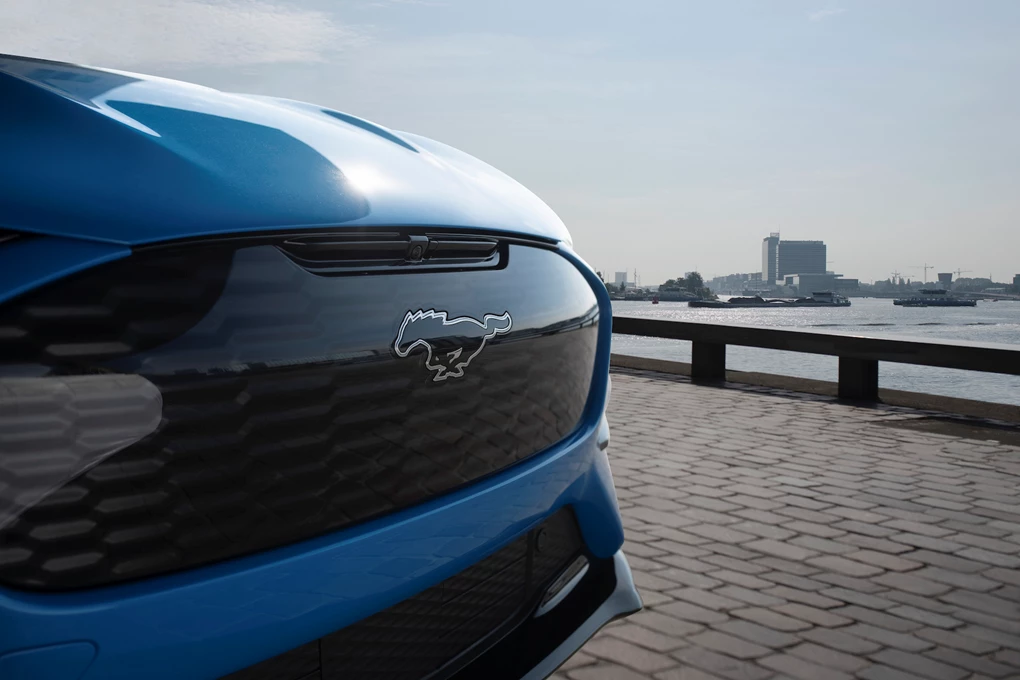 The Mustang is a big part of what Ford is all about it, and up until now it's only been found with large petrol engines under the bonnet – usually a V8. But as times change, here's a look at what the future of the Mustang could look like. 
This electric SUV, while different in profile to any other Mustang to date, carries over cues from the standard car – including its cool triple rear lights, upright front end and sleek bodytype. Its Mach-E name is even a nod to past Mustangs. 
A long electric range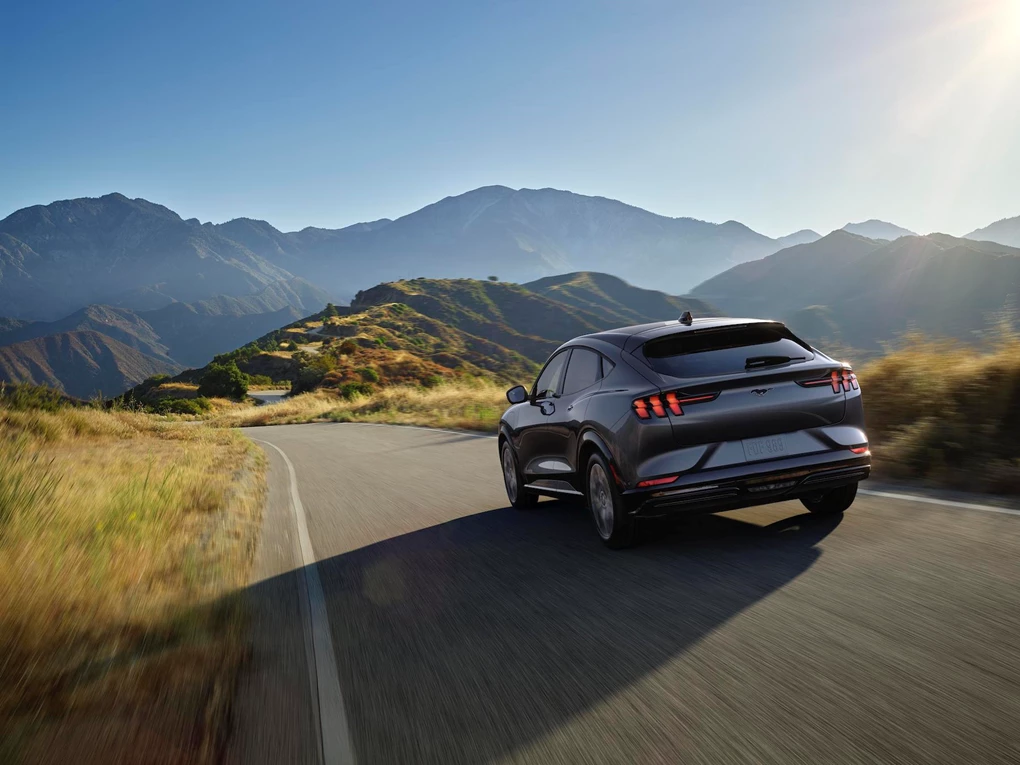 How far an electric car can go between charges remains the thing that buyers ask first when it comes to an EV. And if you want to minimise your time at a charging station, the Mustang Mach-E is well worth your consideration. 
That's because this Ford can travel up to 379 miles on a single charge, thanks to its large 99kWh battery (offered on 'Extended Range' models). That said, even entry-level models can travel for a claimed 248 miles before needing to stop and charge, meaning all versions are impressive in terms of range. 
Strong performance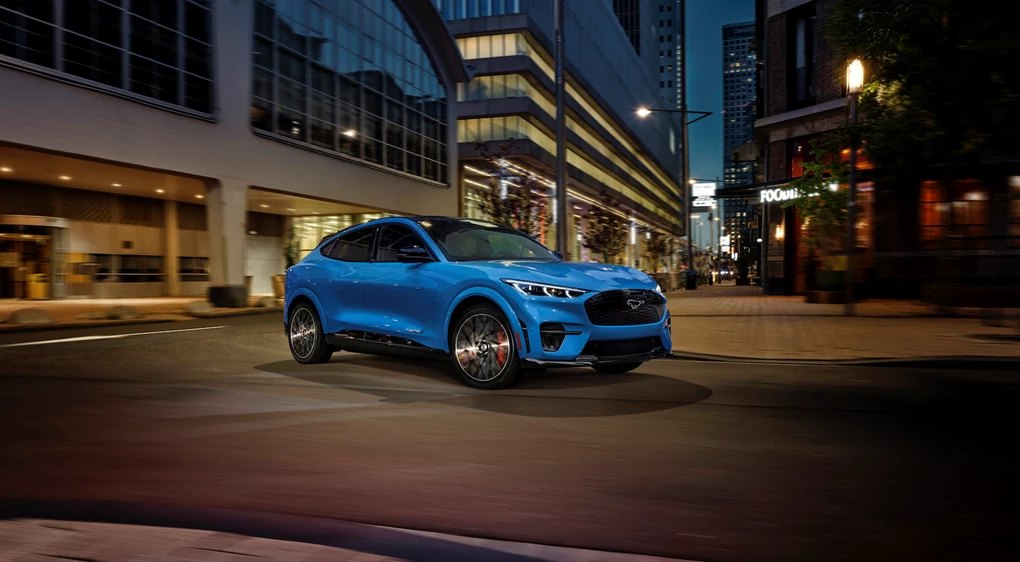 Ford couldn't utilise the 'Mustang' badge unless it was on a model that had performance to back itself up. And while lesser specs of this electric SUV might not be especially tailored towards speed, the firm will also offer a new 'GT' model, which will act as the Tesla-rivalling flagship. 
Capable of travelling to 60mph in under four seconds, it will become the fastest-accelerating Ford on the market, outside of the GT supercar. 
Rapid charging capabilities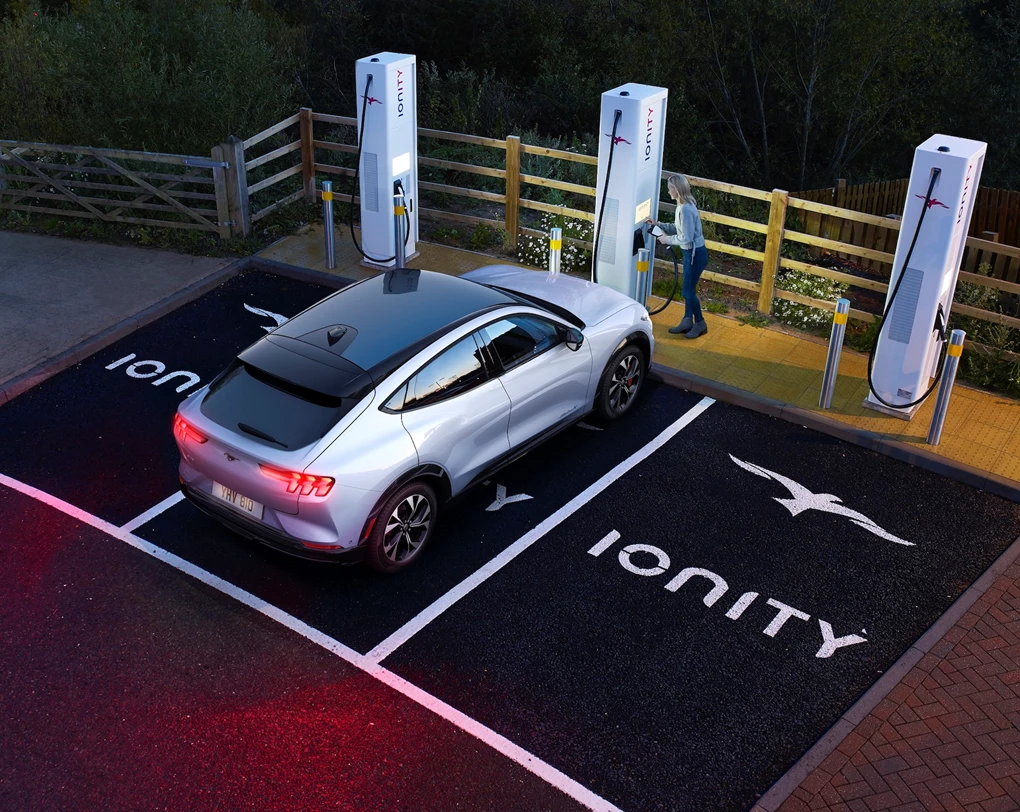 While the long range of the Mustang Mach-E should mean you don't have to stop to charge very often, it's useful to know that it's one of the fastest-charging cars on the market today. 
Capable of accepting 150kW rapid chargers, which are becoming increasingly common in the UK, and it means that 73 miles of range can be added to the car in as little as 10 minutes.
Impressive interior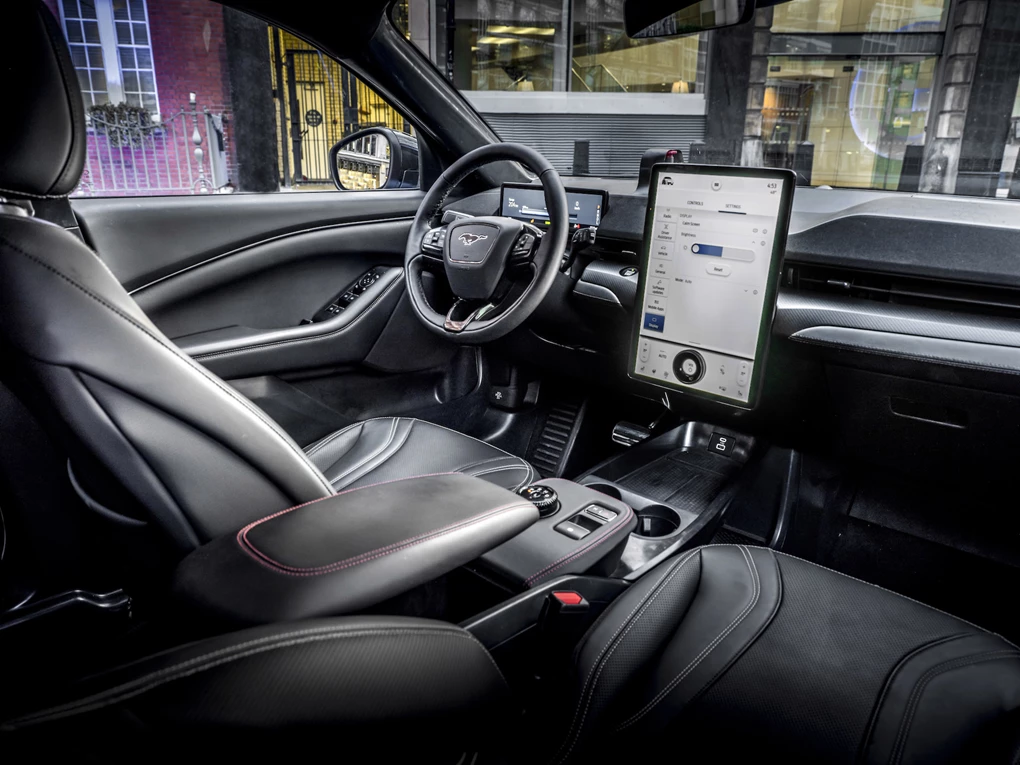 Ford has given the Mustang Mach-E's interior a complete makeover next to its current crop of cars – giving it a true Tesla-like feel.  
That's because this SUV comes with a huge 15.5-inch touchscreen, which also comes with the latest 'Sync' connectivity features, along with wireless smartphone mirroring and a system that learns your preferences to improve the user experience.
Enquire on a new Ford Mustang Mach-E