Like many, Audi is really gearing up its electric car offering. It started a couple of years ago with the e-tron, before being followed by the sleeker e-tron Sportback and more recently the flagship e-tron GT and RS e-tron GT. 
But Audi is now expanding its EV range further with the new Q4 e-tron – a more mainstream electric car that aims to appeal to the masses as well as plenty of existing Audi drivers. In fact, the German firm anticipates that it will become one of the firm's most popular cars. 
Let's take a look at what you need to know about the new Audi Q4 e-tron. 
It's Audi's most affordable electric car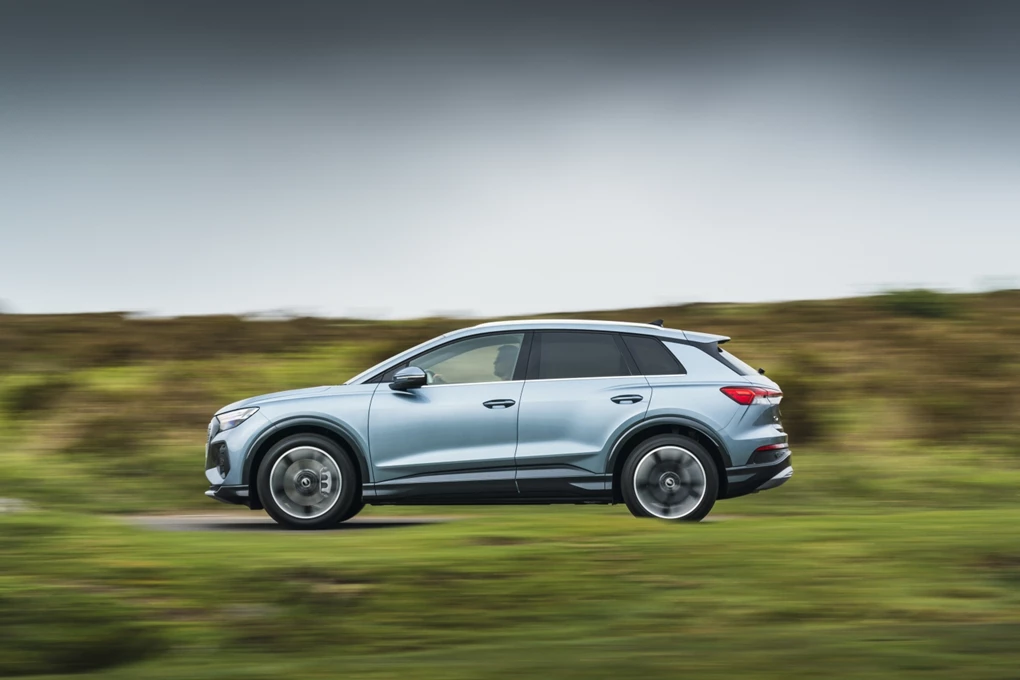 Value for money might not be the first thing you think about with Audi, but it's actually the brand's more affordable models that prove the most popular in its line-up. Up until now, though, the brand's EVs have been quite pricey. A new e-tron, for example, would set you back £62,045, while the flagship e-tron GT will add another £20,000 to that figure. 
There's a void for a more affordable electric Audi, then, and that arrives with the Q4 e-tron, which has a starting price of £41,325, which significantly undercuts the German marque's other EVs – opening the brand's battery-powered models up to a wider audience. 
First Audi to use the acclaimed MEB platform from Volkswagen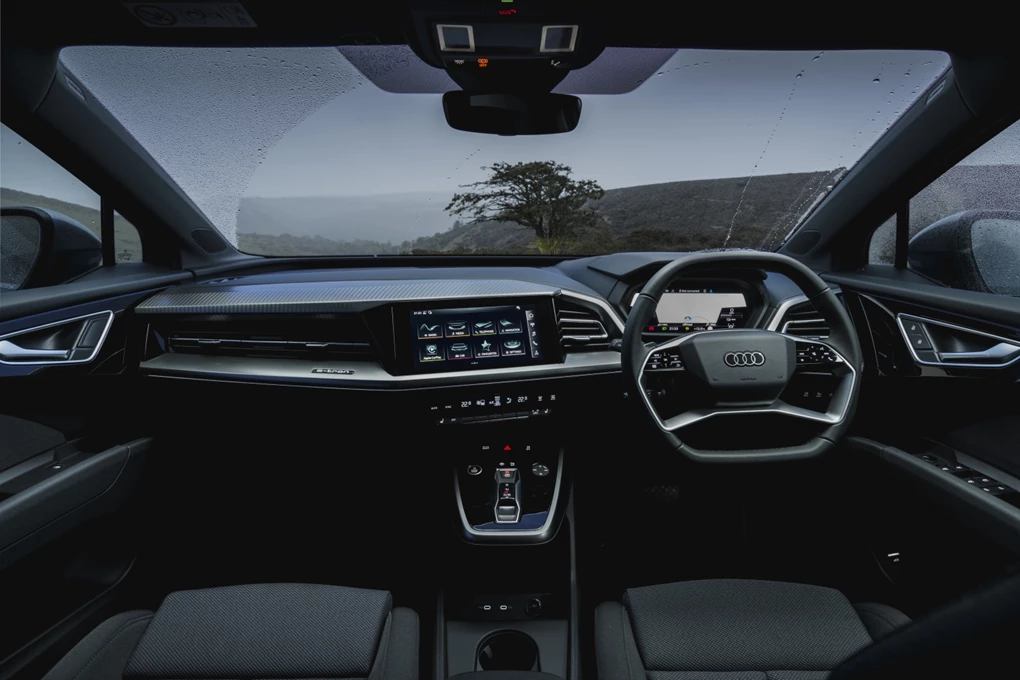 Electric car development is expensive, and it's why many manufacturers are increasingly sharing platforms to bring down costs. The Volkswagen Group is one of the best at this, with its new MEB platform already underpinning the VW ID.3 and ID.4, as well as the new Skoda Enyaq iV, too. 
Here is its first outing in an Audi, though, with the Q4 e-tron able to take advantage of its technological advancements. The other big advantage to it, though, is space, with the Q4 able to offer levels of cabin room that you'd expect from a far larger SUV. With loads of space for passengers as well as a big 520-litre boot, this is a very versatile family car, and one that just happens to be electric. 
Plenty of battery and trim choice to suit buyers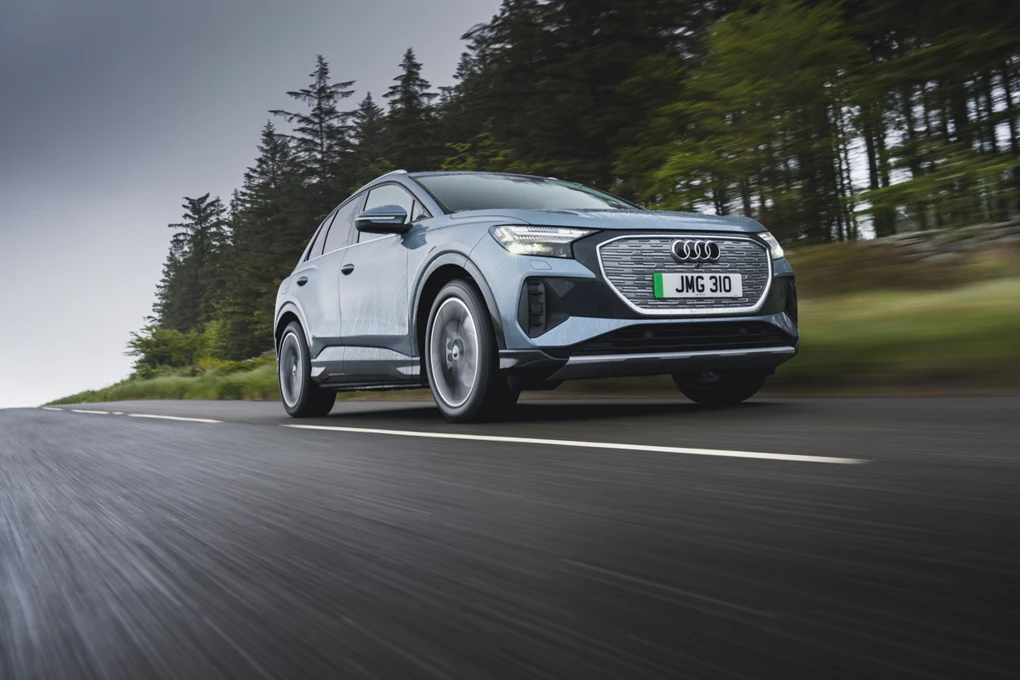 Many electric cars are only available with a limited range of options at launch, but with the Q4 e-tron, buyers already have a wide range of power and battery sizes to choose from, even though it's only just reached showrooms. 
Let's start with the '35 e-tron' model, which uses a 52kWh battery and single electric motor producing 168bhp. It's capable of 208 miles on a full charge, and 0-60mph in 8.8 seconds, and is a worthy entry point to the range. 
Up next is the Q4 e-tron, which uses a much larger 77kWh battery that takes the range up to an impressive 316 miles. A more powerful electric motor puts out 201bhp, given a 0-60mph time of 8.3 seconds.
At the top of the range is the 50 e-tron, which uses twin electric motors enabling all-wheel-drive, and puts out a generous 295bhp, which results in 0-60mph time of six seconds. The same 77kWh battery is used, though the range drops slightly to 295 litres. 
Brimmed with technology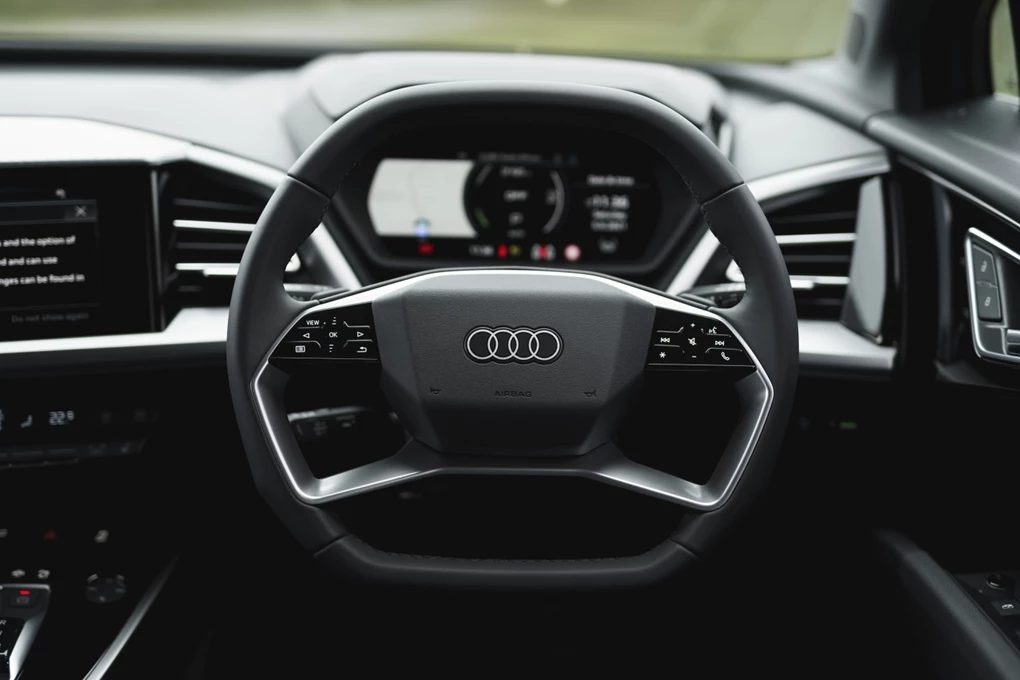 Even though the Q4 e-tron might be Audi's most affordable electric car, it's certainly not short of equipment or technology. In fact, with a large 11.6-inch touchscreen available on top-spec cars, it has the largest screen of this type ever found in an Audi.
Other highlights include an augmented reality head-up display, an all-new Sonos sound system and Matrix LED headlights that are able to display a range of different signatures. It really is a technological powerhouse. 
Sleek Sportback version available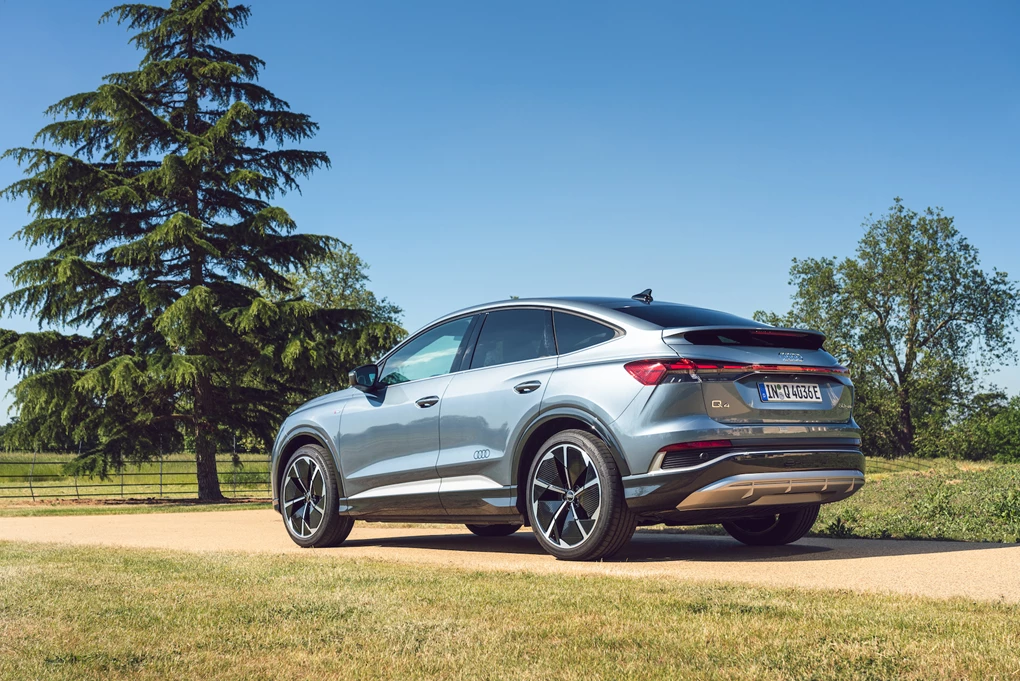 While a regular SUV bodystyle is expected to be the most popular Q4 e-tron available, like on the brand's Q3 and Q5, a sleeker Sportback model will also be available to customers. 
Offering more coupe-like styling, it brings a more attractive design, though with hardly any compromise when it comes to interior space.
Enquire on a new Audi Q4 e-tron