BMW is renowned for its sporting models, ranging from hot hatches to mega saloons and performance SUVs. 
And the sporty M140i and M135i versions of the 1 Series have proven a big hit, but now BMW is expanding its hot hatch range with the new 128ti. 
But how does it differ to BMW's other sporty hatchbacks? Here are five things you need to know about it…
It's BMW's first front-wheel-drive hot hatchback
Up until this latest generation, the BMW 1 Series had always been a rear-wheel-drive (RWD) hatchback – a recipe many BMW purists argued delivered the most fun. 
However, with the all-wheel-drive (AWD) BMW M135i hot hatch, the German brand has showcased that doesn't have to be the case. However, the new 128ti is important because it's BMW's first sporty hatchback that sends its power to the front wheels alone – a formula often regarded as being the best on a car of this type. 
Significantly lighter than BMW's other hot hatch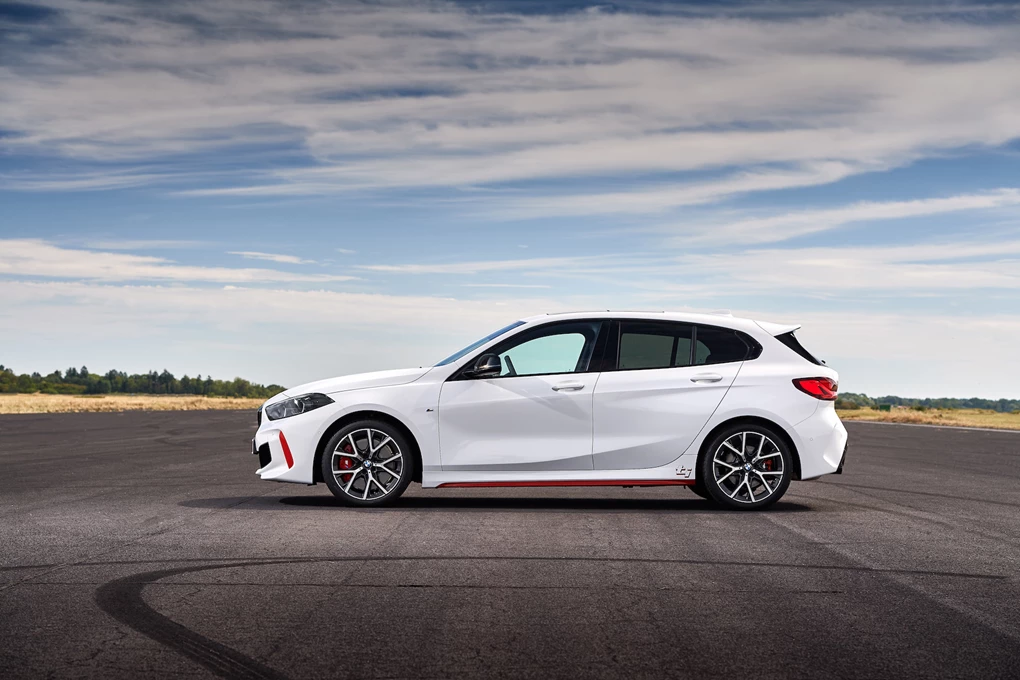 The other key benefit of making the switch to front-wheel-drive (FWD) applies when it comes to weight saving. That's because the AWD M135i isn't the lightest, as the technology that ensures power can be delivered to each wheel adds extra bulk. 
But with the 128ti, you save an impressive 80kg, which should make it more agile to drive, and importantly deliver more in the way of fun. 
It revives the 'ti' badge after a lengthy hiatus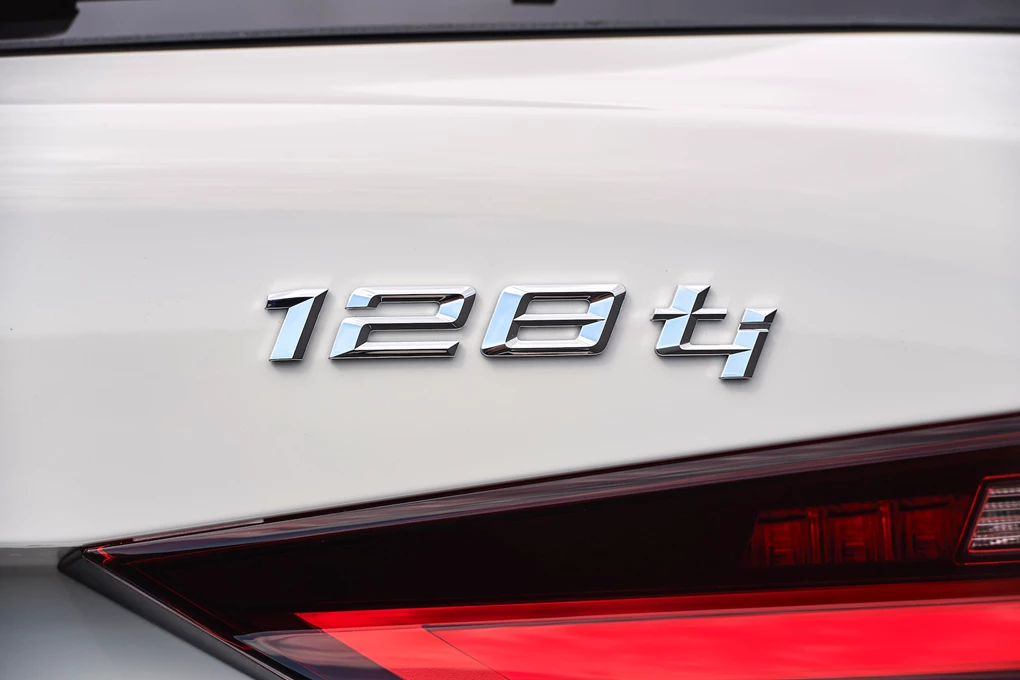 Many legendary past BMWs have worn a 'ti' badge – standing for 'Turismo Internazionale' – but in recent years it's disappeared from BMW forecourts. 
But now the 'ti' is back for 2021, marking a welcome reference to BMW's history and one many of the brand's many enthusiasts will admire. 
You won't be short of power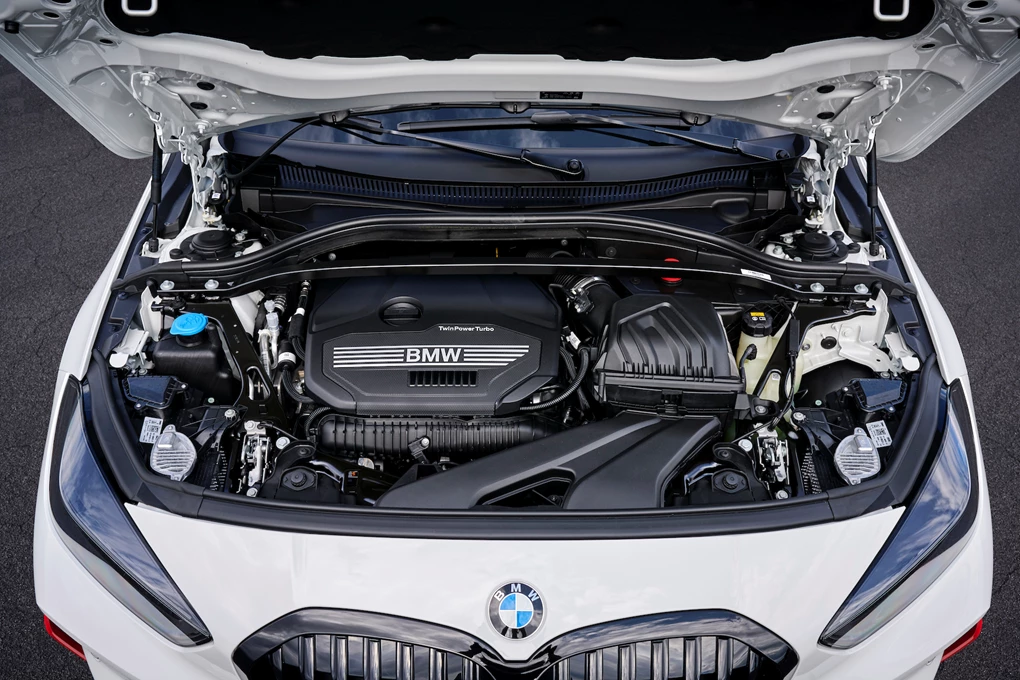 If you like performance, you might wonder why on earth you'd choose the 128ti over the more powerful M135i.
But one thing is for sure, this new ti model is far from being a slouch. In fact, it features the same 2.0-litre petrol engine as its more powerful sibling, bringing 261bhp and 400Nm of torque – enabling a 0-60mph time of 5.9 seconds and a top speed of 155mph. 
BMW's first true Golf GTI rival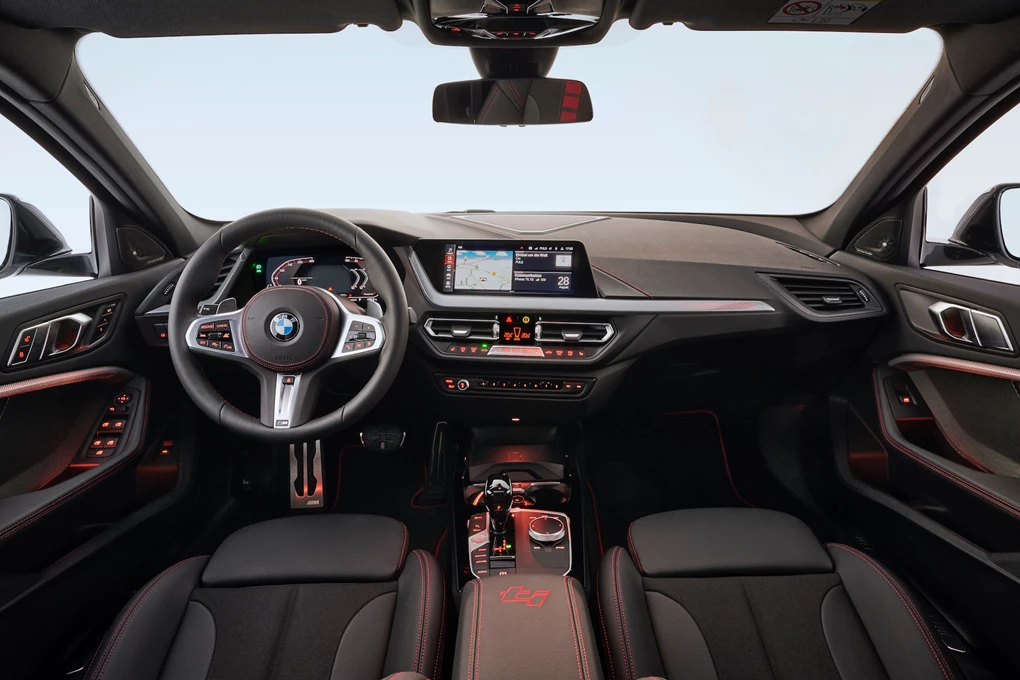 When it comes to hot hatches, arguably the model that's best-known in this segment is the Volkswagen Golf GTI – a car which has been delighting petrol heads for decades. 
But BMW has never really had a direct rival for it, until now that is, as the 128ti goes head-to-head with the recently-revamped Golf GTI.
And with prices starting from £32,995 for the BMW, it even undercuts the Volkswagen by £500 as well. 
The BMW 128ti is on sale now
Enquire on a new BMW 128ti