Few performance saloons have quite the same appeal with petrol heads as the BMW M5, which has continued to get better to drive and faster as the years have gone on by. And while the brand's latest M5 Competition provided all the performance that many could ever need, BMW has now taken things up a notch with the introduction of a new more track-focused 'CS' model – standing for 'Clubsport'. 
It's a nameplate reserved for some of the German brand's finest sporting models – including the M2 CS – but it's the first time it's ever been used on the M5. 
Here are five things you need to know about this new sports saloon.
It's BMW's most powerful model ever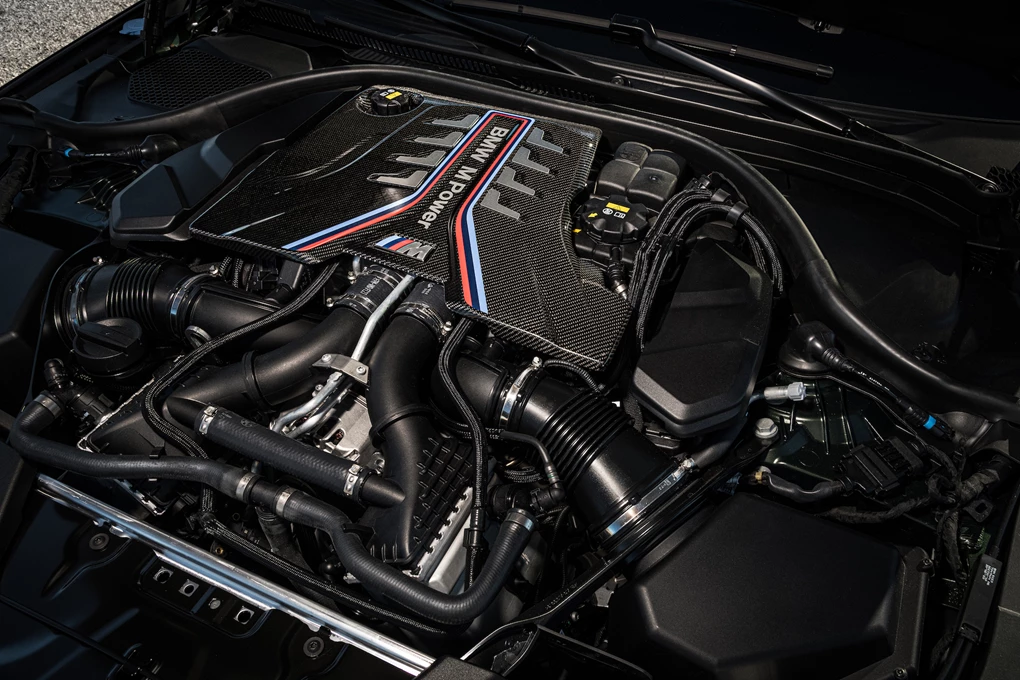 While the 616bhp BMW M5 Competition certainly isn't lacking in performance, the CS takes its 4.4-litre V8 engine up a notch to become the brand's most powerful model to date. 
Kicking out a monstrous 626bhp and 750Nm of torque, it means the CS can sprint from 0-60mph in a staggeringly quick 3.0 seconds, while, where permitted, BMW says it takes just over 10 seconds to reach the ludicrous highs of 124mph. Maxed out, it's said to be able to hit a top speed limited to 189mph. 
Bespoke performance features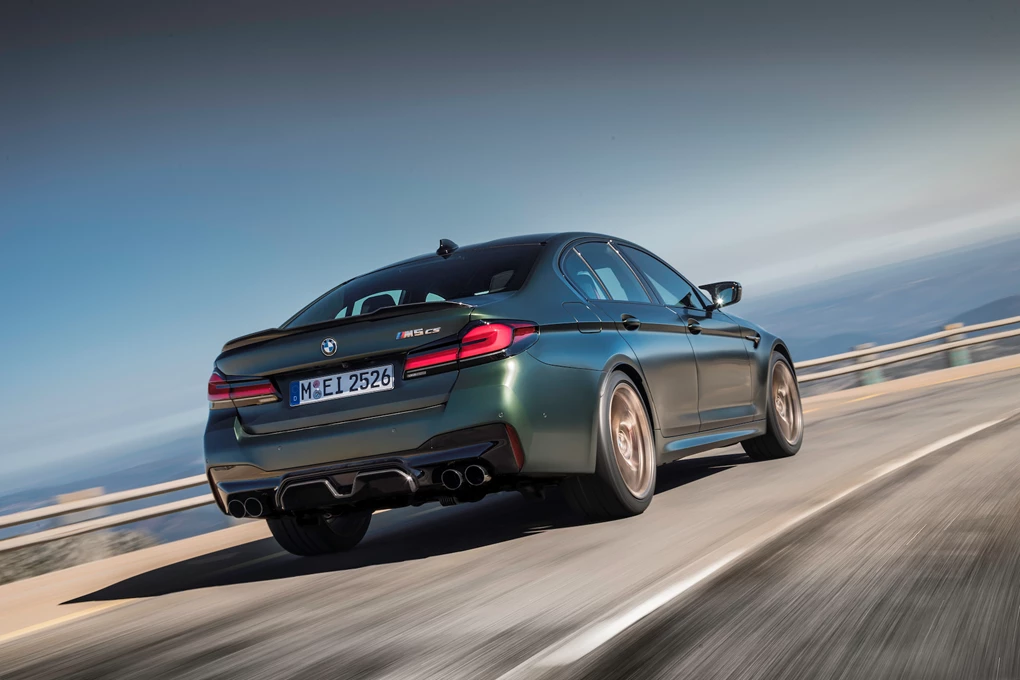 There's a lot more than just additional performance to separate the CS from the regular M5, though, with BMW making a host of changes to amplify the performance and driving experience. 
It gets an optimised chassis, while the suspension has been lowered by 7mm, too. It also comes with track-ready Pirelli P Zero Corsa tyres, along with engine mounts that can handle more power than the standard car. Further changes include carbon ceramic brakes being offered as standard, while even the sports exhaust has been tweaked to deliver more flair. 
Cool new styling details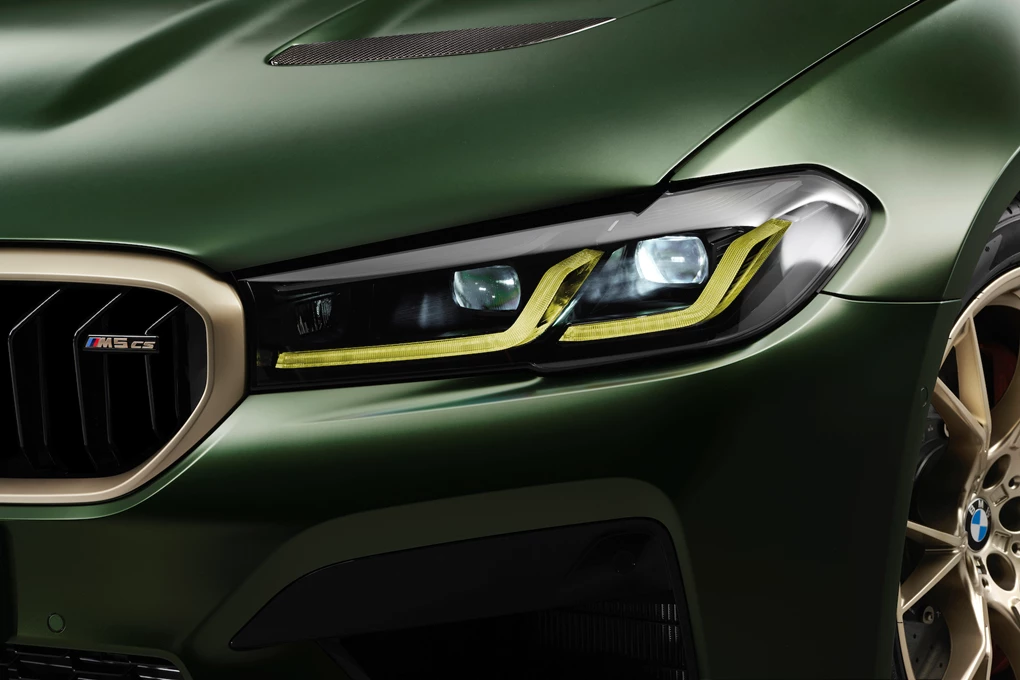 To make sure the CS doesn't look like any standard M5, though, BMW has introduced a number of details to highlight its status. 
Most prominent will be the model's gold-bronze details, which feature around the grille and on the 20-inch alloy wheels, while the usually red brake callipers can be painted in this colour as an optional extra as well. 
The model is also offered in a choice of three exclusive colours, too – including Brands Hatch Grey, which is available as a metallic or 'Frozen' matte finish, along with the cool Frozen Deep Green finish pictures. Standout yellow 'BMW Laserlight' headlights also feature and hark back to past rallying models. 
Noticeably lighter than the regular M5 Competition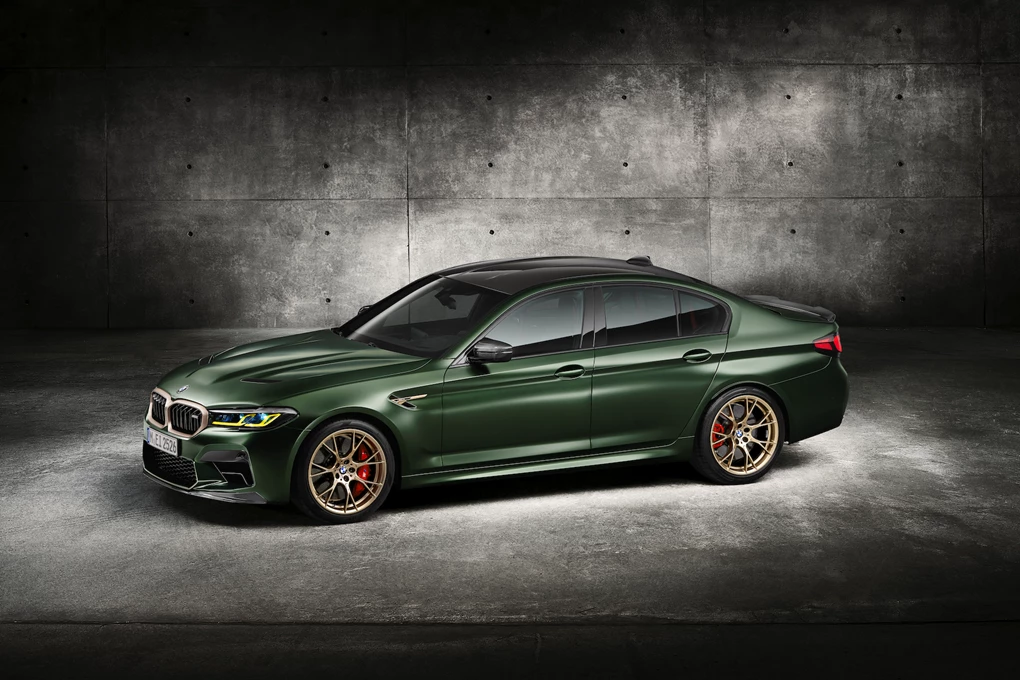 Some of these styling changes aren't just about design, though, but also shaving weight from the model. 
For example, BMW has introduced a number of new carbon-fibre-reinforced plastic (CFRP) parts to the CS, including the rear spoiler, mirrors and front splitter. Other changes elsewhere also mean this new M5 is 70kg lighter than its Competition sibling. 
It features a race-inspired interior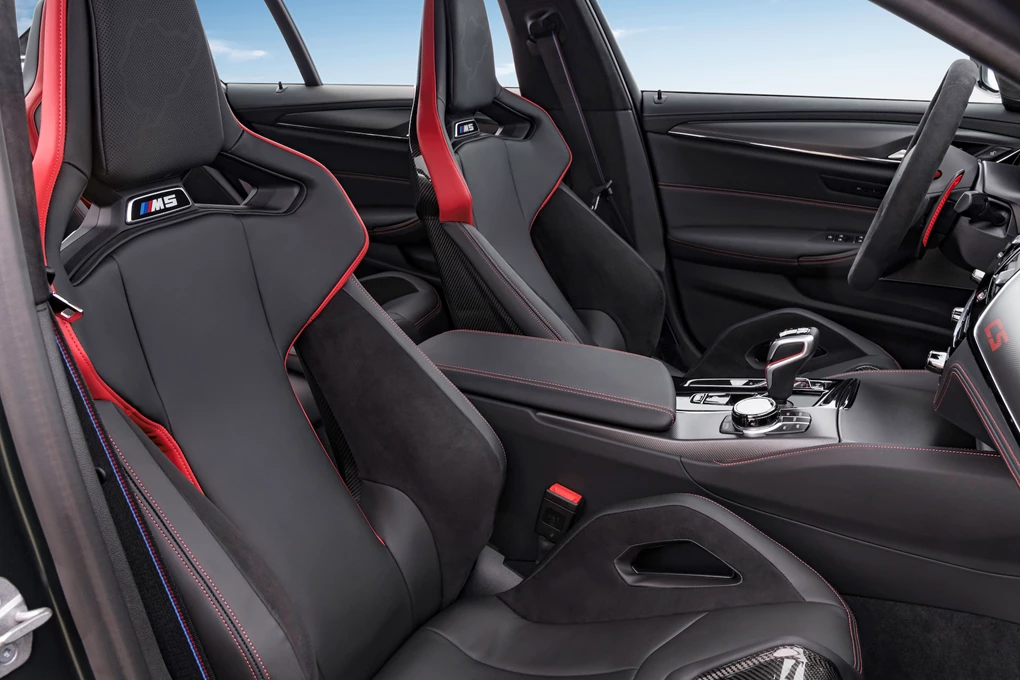 The M5 CS's appeal isn't just with the styling and the performance, though, but also on the interior. 
BMW says it gains a 'race-inspired interior', with the model getting four individual carbon bucket seats that certainly makes it feel and look special inside, and are exclusive to the CS. A host of Alcantara elements also add to the sporty character here, while BMW's M division's red and blue colours appear throughout. 
The BMW M5 CS is priced from £140,780, with first deliveries expected in the spring.
Enquire on a new BMW M5 CS