Toyota is a brand renowned for its hybrid models, which now make up the majority of its range. 
But it's largely been the brand's 'self-charging' hybrids that have existed up to this point. However, the firm is looking to change that with the introduction of more efficient plug-in models.
And next up is the RAV4 PHEV, which features a new hybrid system and promises to extend the appeal of this superb SUV further. 
Here are 5 things you need to know about the new Toyota RAV4 Plug-in Hybrid. 
It's Toyota's flagship hybrid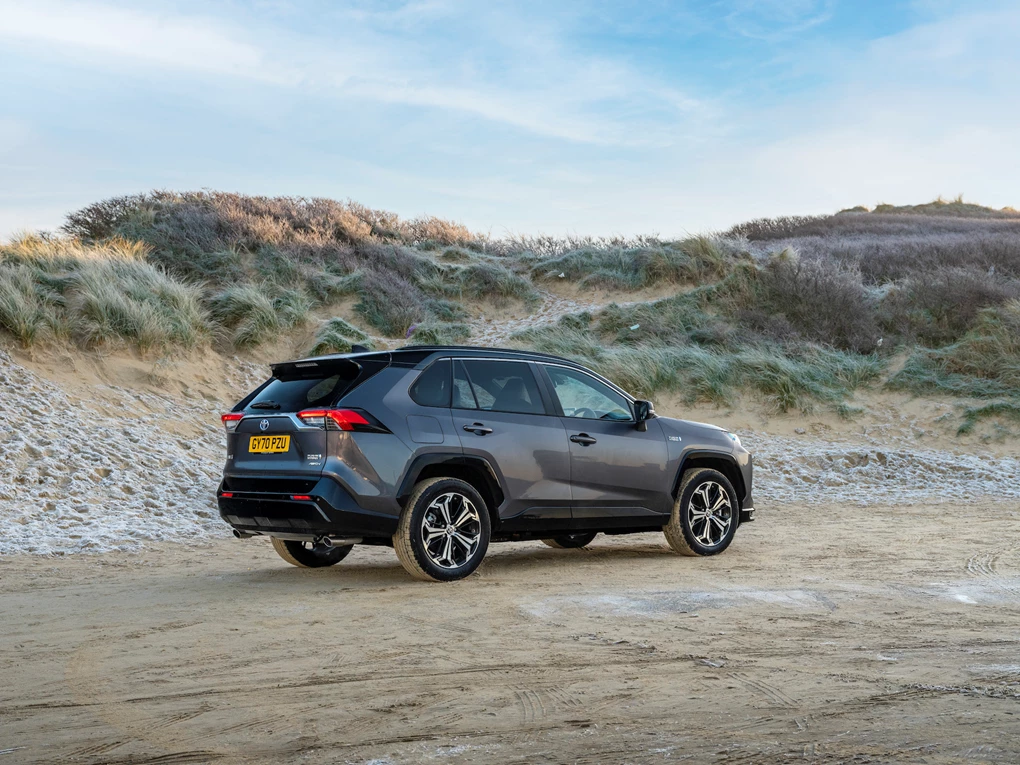 When a brand is so well-known for one thing – for example, Toyota and its hybrids – it's high praise indeed for a model to be awarded 'flagship' status. 
But that's exactly what this new RAV4 Plug-in Hybrid is, as it heads up the brand's extensive range of electrified models, which range from the Yaris supermini through to the Camry saloon. 
The quickest RAV4 to date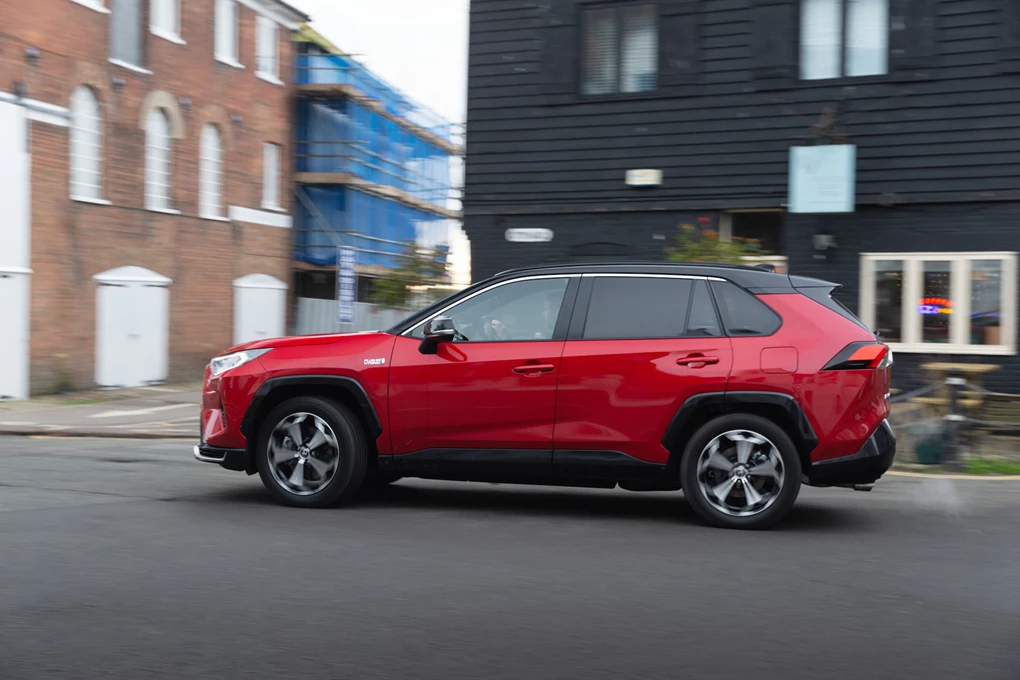 A Toyota RAV4 will usually be bought for its spaciousness, robustness and superb reliability, but now you can buy this SUV for its performance. 
That's because, through the combination of a 2.5-litre petrol engine and an electric motor, this hybrid model pushes out a seriously impressive 302bhp and 497Nm of torque – enabling a 0-60mph time of just 5.8 seconds. That's 2.1 seconds quicker than the fastest standard RAV4 model on offer. 
Meanwhile intelligent all-wheel-drive is also provided, ensuring the model is capable in trickier conditions. 
Outstanding efficiency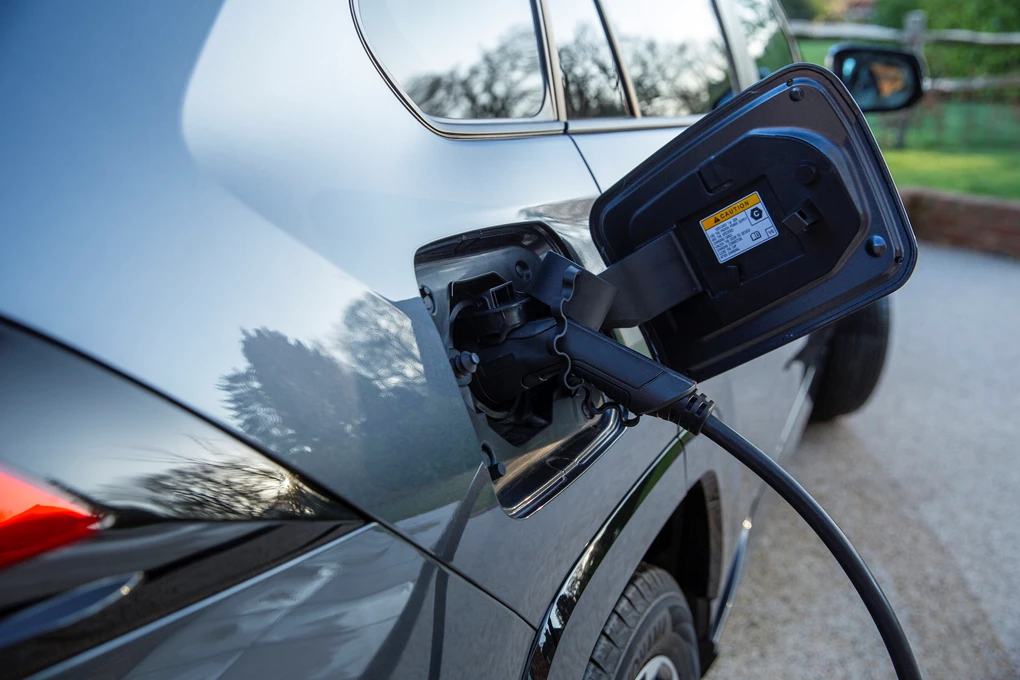 But the RAV4 also excels on the efficiency front, thanks to a sizable 18.1kWh battery. That allows for an impressive 46-mile electric range, which is one of the longest of any hybrid model on the market today. 
Charge the battery up regularly, and Toyota claims it will return up to a staggering 282.4mpg, along with CO2 emissions of just 22g/km – meaning very low running costs are on the table. 
Slight styling changes to the regular RAV4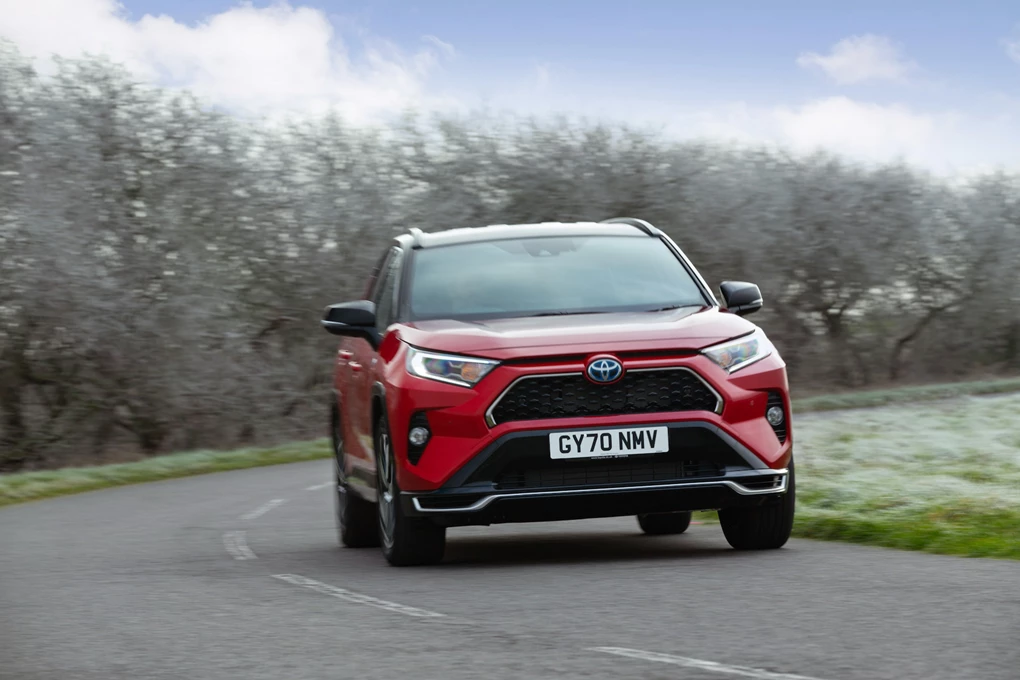 Toyota has deliberately made sure that the plug-in hybrid RAV4 doesn't look too different from the standard model, though look closely and there are changes to tell it apart from the regular car. 
For example, it gains new dark chrome detailing in the headlights and grille, while other metal accents appear throughout. There is also new Scarlet Flare body colour here, too, along with 19-inch alloy wheels, and perhaps more obviously – a new charging flap. 
Plenty of standard kit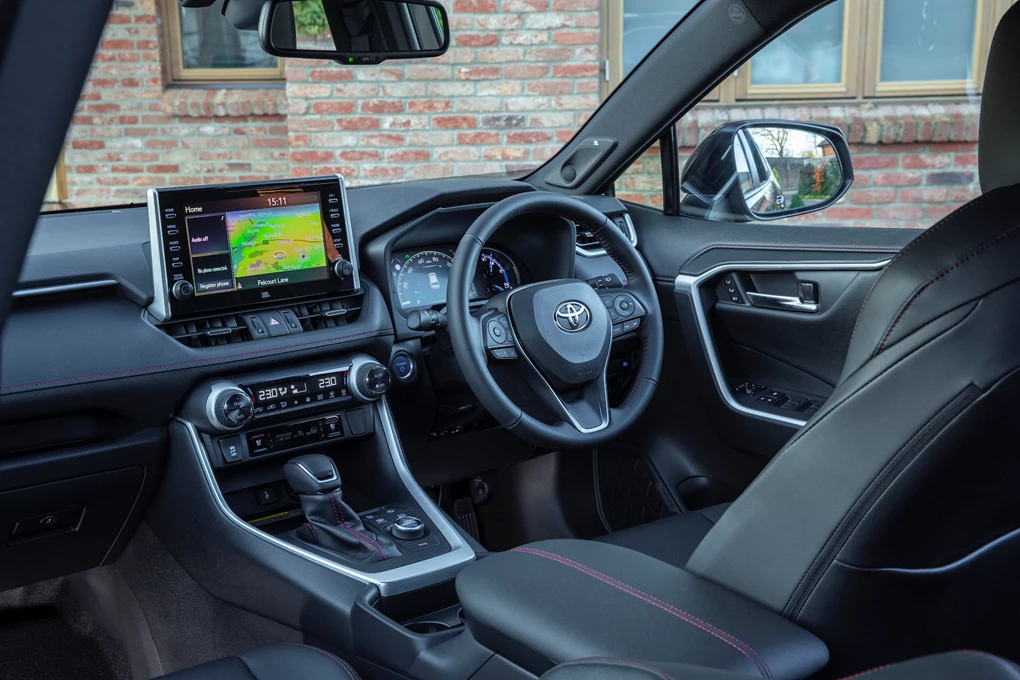 Unsurprisingly given the RAV4's range-topping status, standard equipment is very generous.
Even on 'entry-level' Dynamic models, kit includes a host of driver assistance tech – notably adaptive cruise control and blind spot monitoring – along with a nine-inch touchscreen, wireless phone charger, heated front and rear seats and LED headlights to name but a few features. 
Upgrade to the top-spec Dynamic Premium model, and this brings black leather upholstery, a panoramic sunroof, ventilated front seats, a JBL sound system and head-up display – leaving you wanting for very little. 
The new Toyota RAV4 Plug-in is on sale now, with prices starting from £47,395 for the Dynamic model and £50,895 for the Dynamic Premium. Models will arrive in showrooms from April 2021.
Enquire on a new Toyota RAV4 Plug-in