Though SUVs might continue to rule the roost, executive saloon cars remain popular with buyers. 
While it might be models like the Audi A4 and Mercedes C-Class that spring to mind first, there are plenty of other options to consider – and one such car is Volkswagen's Arteon. 
In fact, it's the German brand's most executive model, and with a sleek look and impressive levels of roominess, it certainly holds its own in this field. Here are five things you need to know about it…
Bold design makes it truly stand out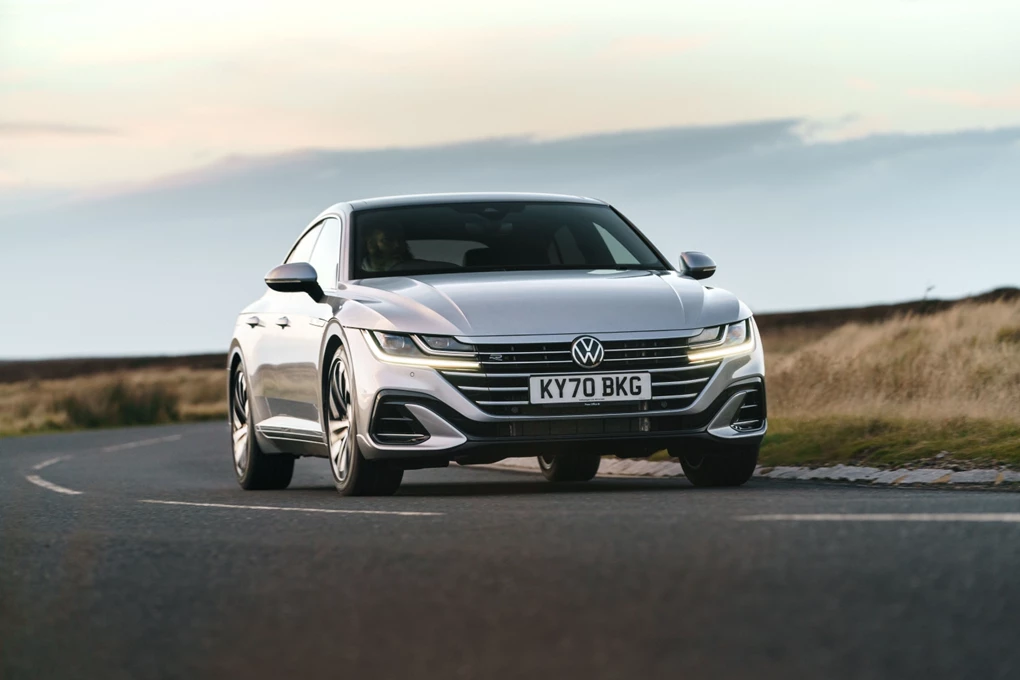 Ever since the Arteon first arrived in 2017, this is a model that has continued to impress with its stand-out styling, which – to our eyes – is better than just about any other car in this class. 
With its neat twin LED headlights with an integrated light strip that runs between the two headlights, as well as a large chrome grille with prominent horizontal slats, it certainly stands out on the road. With a sleek coupe-like profile, the Arteon is certainly a looker. 
More practical Shooting Brake version available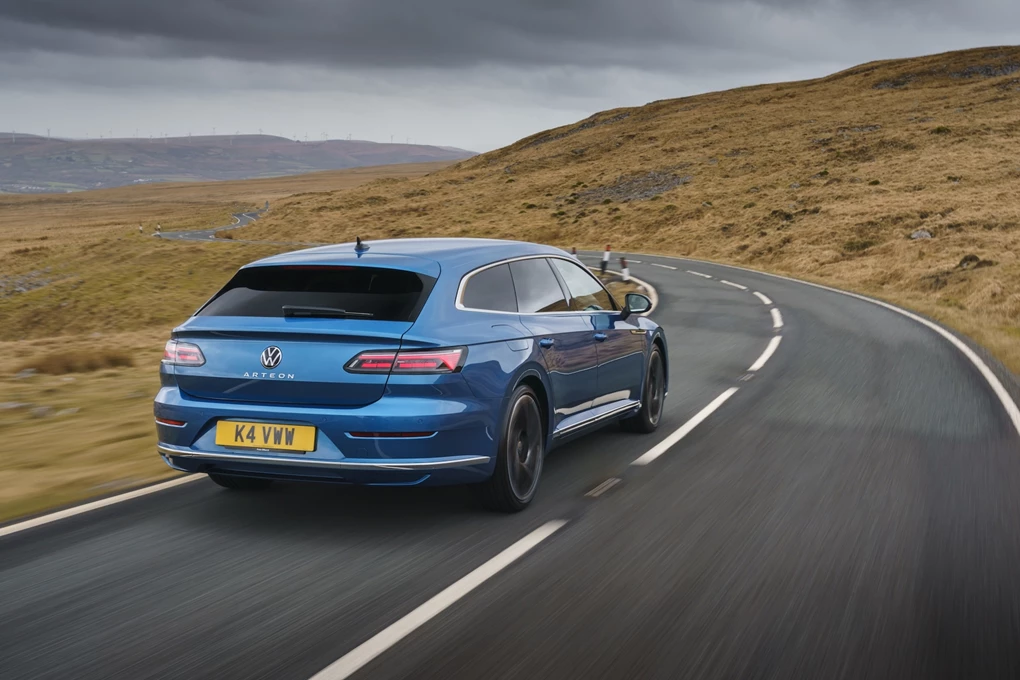 It's not just the Fastback bodytype that's available, though, as Volkswagen has recently introduced a new Shooting Brake variant to the Arteon range. Offering a sleek alternative to a traditional estate car, this new variant offers a larger boot when the rear seats are folded, as well as more headroom for passengers in the rear. 
There's more to it than just practicality, though, as the fantastic swoopy shape makes it look like nothing else on the road today. 
You can have it as a plug-in hybrid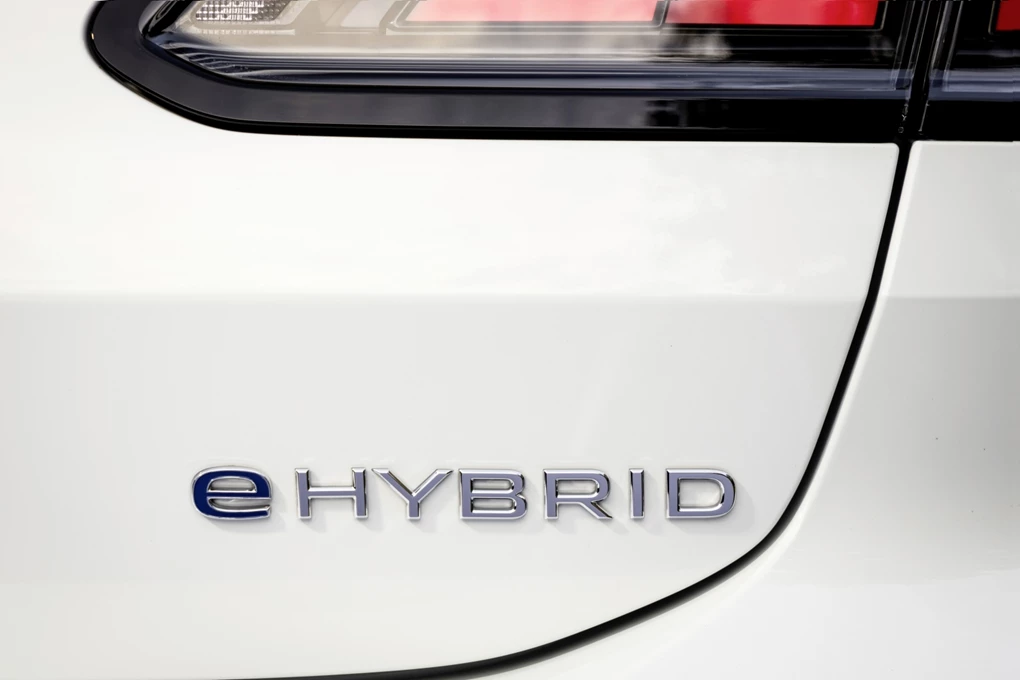 Another recent addition to the Arteon line-up is a new plug-in hybrid, which helps to elevate this model's appeal further – not least due to the popularity of PHEVs to company car buyers thanks to their reduced rate of tax. 
Available on both the Fastback and Shooting Brake, the eHybrid combines a 1.4-litre petrol engine with an electric motor for a combined 215bhp, while a 13kWh battery also enables a claimed electric range of up to 39 miles. That unlocks some seriously low running costs, providing you keep the battery topped up as much as possible. 
Brimmed with technology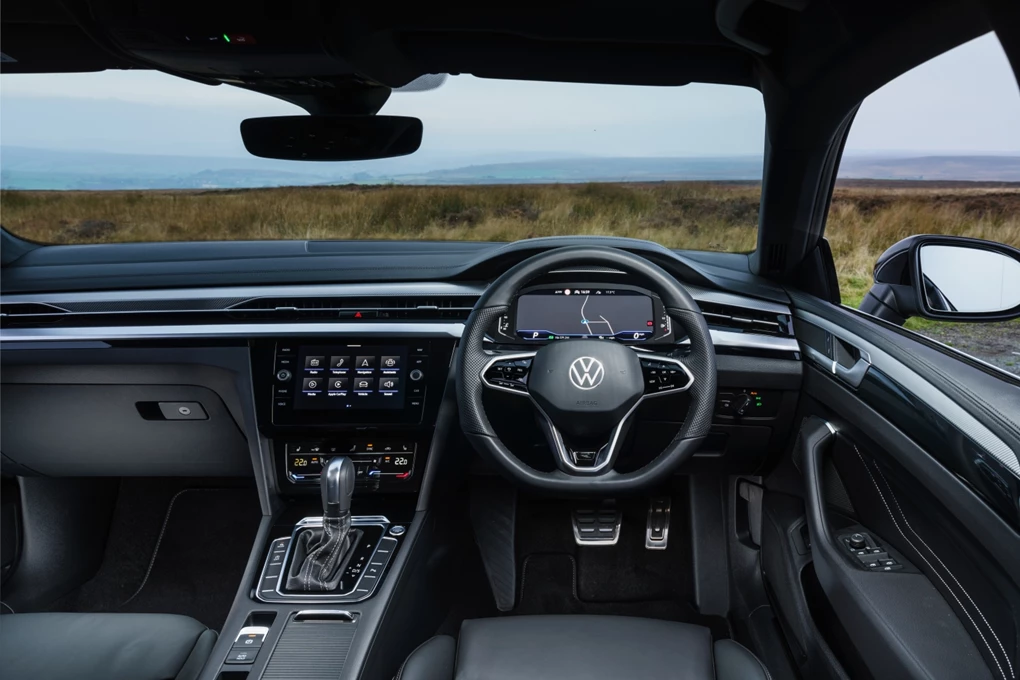 As one of Volkswagen's flagship models, the Arteon certainly has no shortage of equipment or technology. Even standard versions come with self-levelling LED headlights, heated leather seats and an extended list of driver assistance technology, which includes Travel Assist that combines adaptive cruise control with lane keep assist. 
On the options list there are also high-end features like Matrix LED headlights, a head-up display and a massaging driver's seat. 
Sporty 'R' model on offer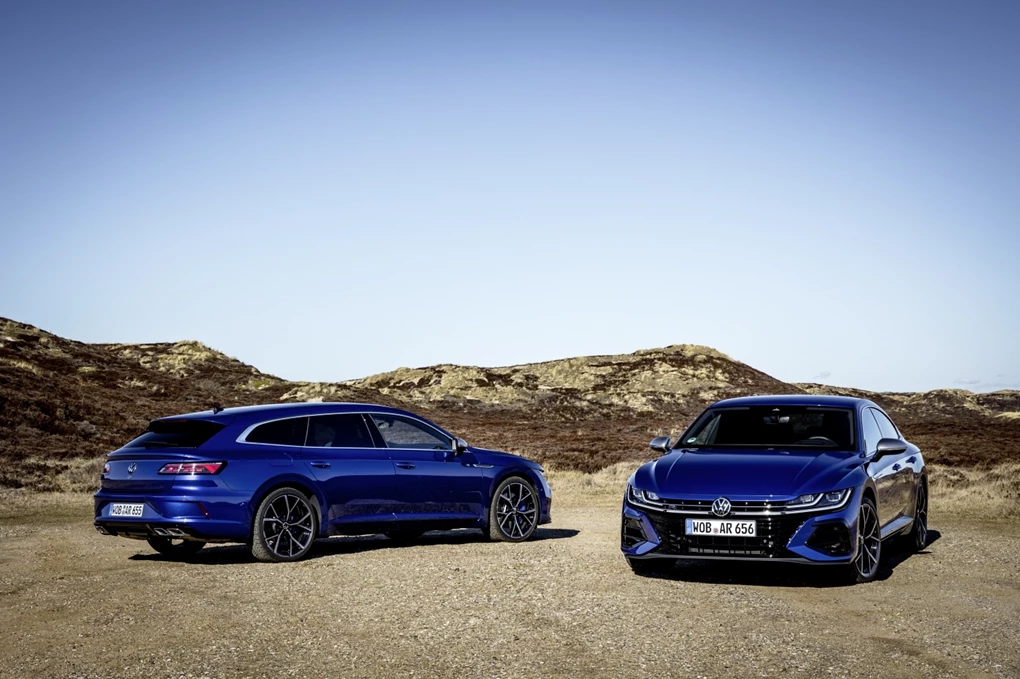 The Arteon isn't just about style and comfort, though, as there's also a performance side to it – shown with the recent addition of a hot 'R' model to the range. 
Powered by a turbocharged 2.0-litre petrol engine producing 316bhp and 420Nm of torque, it means the Arteon R can reach 0-60mph in just 4.7 seconds and head on to a top speed of 155mph. It also comes with 4Motion all-wheel-drive with a special torque vectoring system that can send torque to a certain wheel to maximise cornering ability.
The Volkswagen Arteon is on sale now, with prices starting from £34,575.
Enquire on a new Volkswagen Arteon