Most people aren't cut out for a life of crime. For many of us, it's because we don't want to break the law, or fear the consequences of getting caught. For a select few, it's because they're truly terrible at it.
From thieves running themselves over with a stolen beer truck, to a blaming a dog for a DUI, here's 7 of the dumbest car related crimes ever committed.
Guy Steals Beer Truck, Runs Self Over With It
55-year old Gregory Miller in Columbus, Ohio, USA was hit (literally) with a dose of instant karma after he stole a truck in November 2015.
Police responded to a tip off from a convenience store employee who reported the location of a stolen 18-wheel Coors Light truck.
A chase ensued, until eventually Miller pulled over and exited the truck to flee the police on foot. In his haste, Miller didn't put the handbrake on….and the truck ran over his leg. He was arrested and taken to a hospital for a "serious wound," in the form of a "break to his right leg".
Drunk Dad Makes 10-Year-Old Son Drive Him Home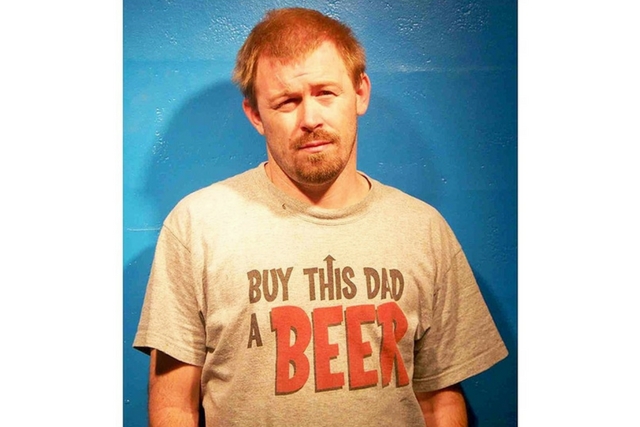 This is the mugshot of contender for 'Worst Dad of the Decade', Randy Lewis, in perhaps the most ironic t-shirt ever.
Ever the law-abiding citizen, Lewis realised after "at least 15 beers, along with some liquor" he was too drunk to drive. He decided the sensible move was to have his 10-year-old son (yes, TEN) drive him home.
Police arrived at the scene when the van crashed after the child hit speeds of upwards of 90mph. The boy was one of three children in the vehicle; all five of the van's inhabitants were treated for – miraculously minor – injuries at a local hospital.
Lewis was charged with drunk driving, reckless endangerment, and child abuse.
Released from Prison, Arrested Again in the Car Park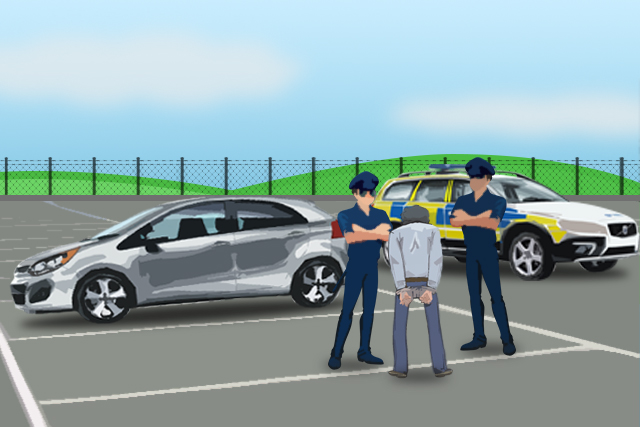 When 21-year-old Frank Singleton was released from jail in Florida, he realised he was without a ride home. So, what does one do in this situation, take a bus? Train? Taxi?
Frank went down a different route. He headed straight into the prison car park and attempted to carjack a woman. His cunning plan was foiled when he realised he couldn't drive a car with a manual gear stick.
Unsurprisingly, he was instantly re-arrested (this time, for carjacking). When quizzed on his motive, Singleton told police he "didn't feel like walking".
Thief Steals Kit Kat, Leaves Apology Note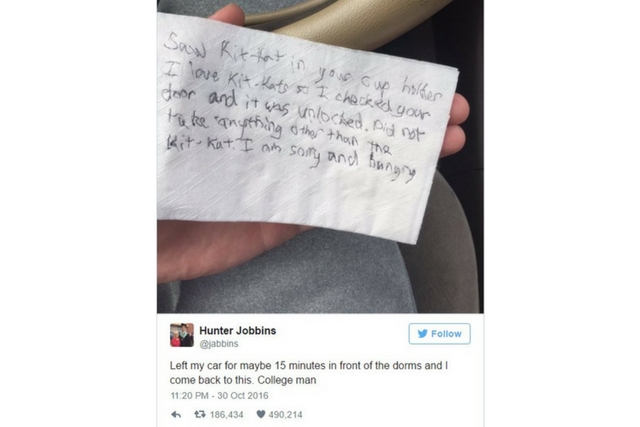 In October 2016, a Kansas State University student returned to his car to find an opportunistic candy thief had stolen his Kit Kat bar.

Clearly struggling with his conscience, the thief left a note (on a napkin) to explain himself:
"Saw Kit Kat in your cup holder. I love Kit Kats so I checked your door and it was unlocked. Did not take anything other than the Kit Kat. I am sorry and hungry."
There was a happy ending to this story, however. Kit Kat's official US Twitter page caught wind of Hunter's traumatic experience and offered to replace his bar. They wrote "Who steals someone's Kit Kat?! WHO DOES THAT?! Shoot us a DM and we'll replace it for you".
Held at Gunpoint for Driving Lessons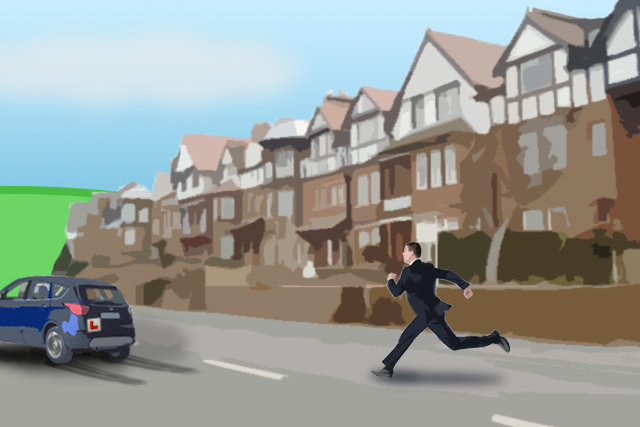 In Houston, Texas, 2014, authorities reported 2 teenagers had attempted to hijack a vehicle, only to be defeated by a manual gear stick.
The dopey duo decided to hold the owner at gunpoint and demanded that he tell them how to drive the vehicle. After he offered them some handy tips, the teens forced him out of the vehicle where he immediately called the police.
This lead to a - very brief - police chase, where instead of putting their new skills to the test, the pair chose to flee on foot. They were later apprehended and charged with aggravated robbery with a deadly weapon.
DUI Suspect Claims Dog Was Driving Car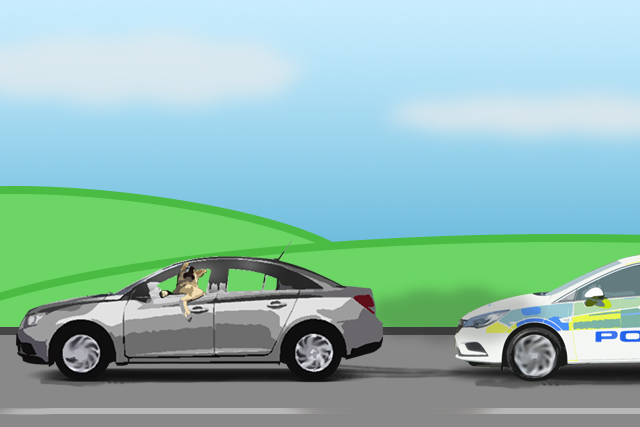 A DUI (Driving Under Influence of drugs or alcohol) suspect accused of leading deputies on a high-speed chase in Florida, allegedly told authorities that his dog was the one behind the wheel.
Police began a pursuit after they caught Reliford Cooper III speeding. Cooper fled for a time before driving through two ditches and eventually crashing into a house.
Cooper then attempted to escape on foot and hide in a nearby church. However, it simply wasn't his day as he was chased off the premises and into the hands of the police by churchgoers.
While he was being handcuffed, Cooper came up with a full proof explanation for his actions. He told the deputies, "I wasn't driving that car, my dog was driving that car."
Unfortunately for Cooper, his bulletproof alibi fell through as no dog was found at the scene.
Thief Breaks Into Car, Traps Himself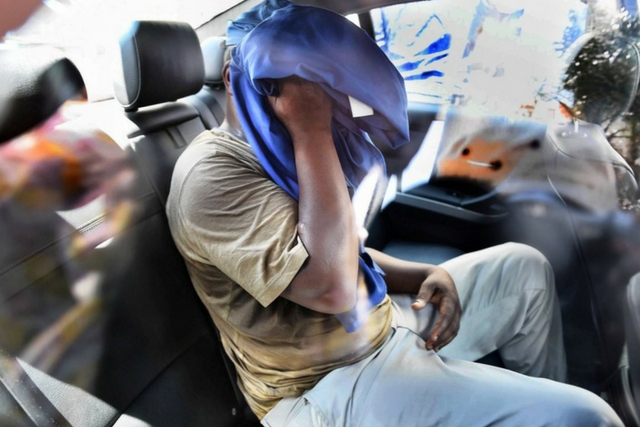 A would-be thief in Johannesburg, South Africa had his plan foiled when he became stuck in the very car he was trying to steal.
The man used a jamming device to access the car, but the vehicles auto-lock function then kicked in - trapping him inside.
When the owner eventually returned, the suspect had been stuck in the car for more than an hour-and-a-half. Passers-by and onlookers were amused, pointing and laughing at the suspect.