Honda has revealed its all-new Jazz at the 2019 Tokyo Motor Show, which aims to lead the way for electrification and spaciousness.
This isn't the first Jazz Hybrid, as one was sold between 2010 and 2015. But this new model will only be offered as a hybrid, and feature 'e:Technology' branding – something that's set to be rolled out to the wider range over the coming years. Further details of this powertrain are yet to be announced. 
Sticking with the tried and tested styling that appeals to the Jazz's repeat customers, the model is clearly evolutionary to look at, though is sleeker than before thanks to a more sloping A-pillar, which is also said to improve visibility.

The front end also takes cues from the new Honda 'e' EV – namely with its LED daytime running lights and simplistic design.
Honda will also offer the new model with a rugged-looking 'Crosstar' variant, which aims to appeal to the rising popularity of crossover-obsessed motorists. It features an increased ride height, a revised grille and integrated roof rails.
Interior space and versatility have always been two of the Jazz's greatest assets, and that remains with this new car. Honda says the fourth-generation Jazz continues to offer class-leading cabin space – helped by a fuel tank positioned beneath the front seats. Its famed 'Magic Seats', which fold flat or flip up completely, continue to be offered.
See Available Jazz deals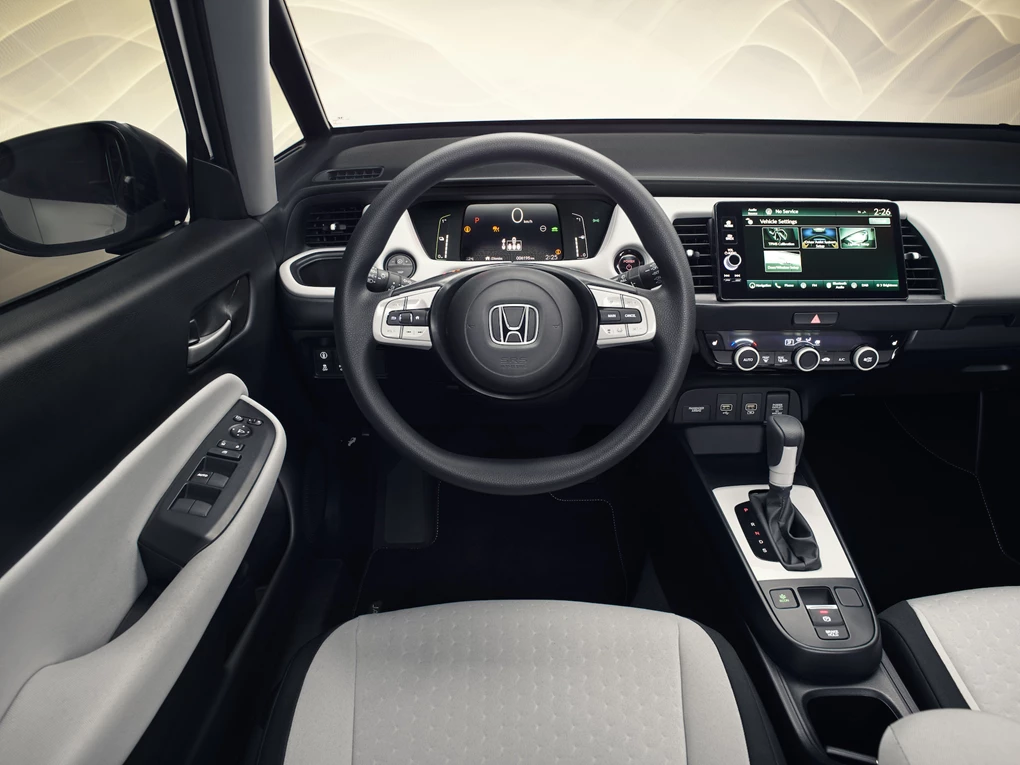 Honda says improvements have been made to interior quality, while greater comfort is promised thanks to thicker rear seats. An in-built Wi-Fi hotspot is now available, while a redesigned and larger touchscreen interface features.
New safety kit also features, with a new autonomous emergency braking system able to spot pedestrians and cyclists at night, even when there is no street lighting. A new camera system also enables adaptive cruise control, which can be used on a variety of roads.
Prices and specs are yet to be announced, though expect a price hike over the existing car's £14,760 starting price. Sales of the new Jazz are set to start in the middle of 2020.