Mazda has pulled the covers off its eagerly awaited MX-30 EV at the Tokyo Motor Show, which is the brand's very first electric car.
Building on the success of Mazda's CX-3 and CX-5 SUVs, the new MX-30 is a new crossover for the brand, which takes cues from past models – noticeably the rear-opening doors that have been taken from the RX-8 sports car.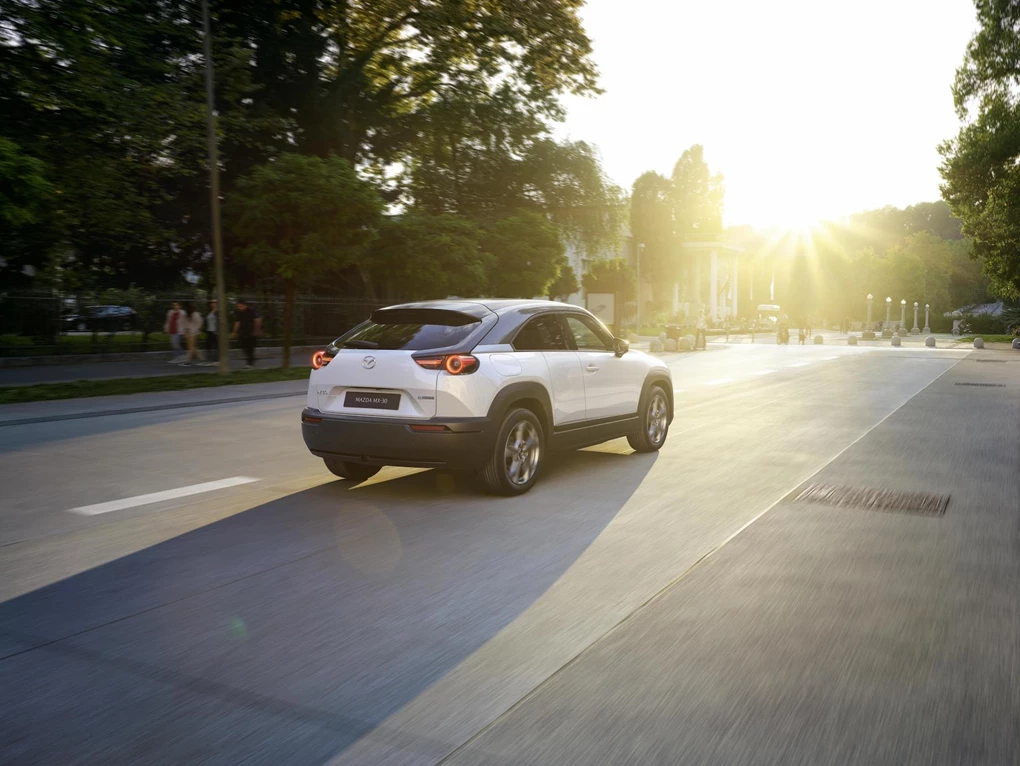 With its first EV, Mazda says it is producing the model for "customers who don't want to sacrifice driving pleasure when they buy an electric car". This promising drive is said to be achieved by the battery being integrated into the car's structure, which improves the stiffness of the chassis, meaning it should be subject to less body roll than rivals. Mazda is also engineering an 'electric sound' into the cabin, too, in a bid to make EVs feel more 'normalised'.
Its 35.5kWh lithium-ion battery is far smaller than those found in other EVs of a similar size and limits the MX-30's range to 125 miles. Though the average daily driving distance is 30 miles, so the MX-30 will likely still have plenty of appeal to primarily city-based motorists.
See Available Mazda deals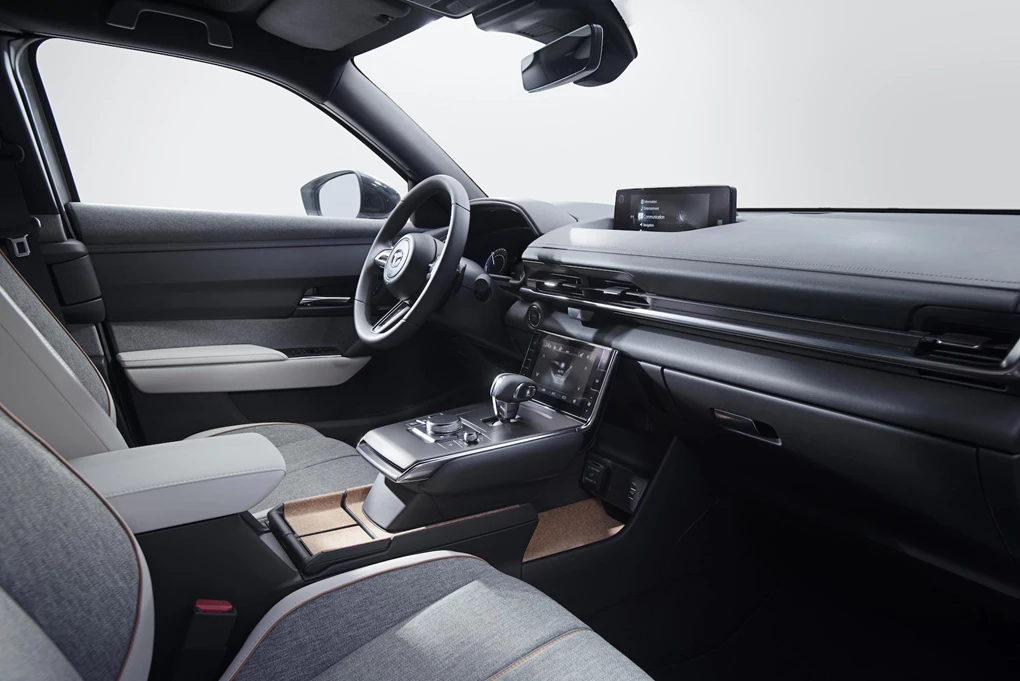 The new model's styling closely matches that of other Mazda vehicles – notably the new 3 and CX-30 crossover.
Mazda has also said that the interior features more eco-friendly materials than previous offerings, with the Japanese manufacturer committing to replacing most of the leather for a vegan alternative.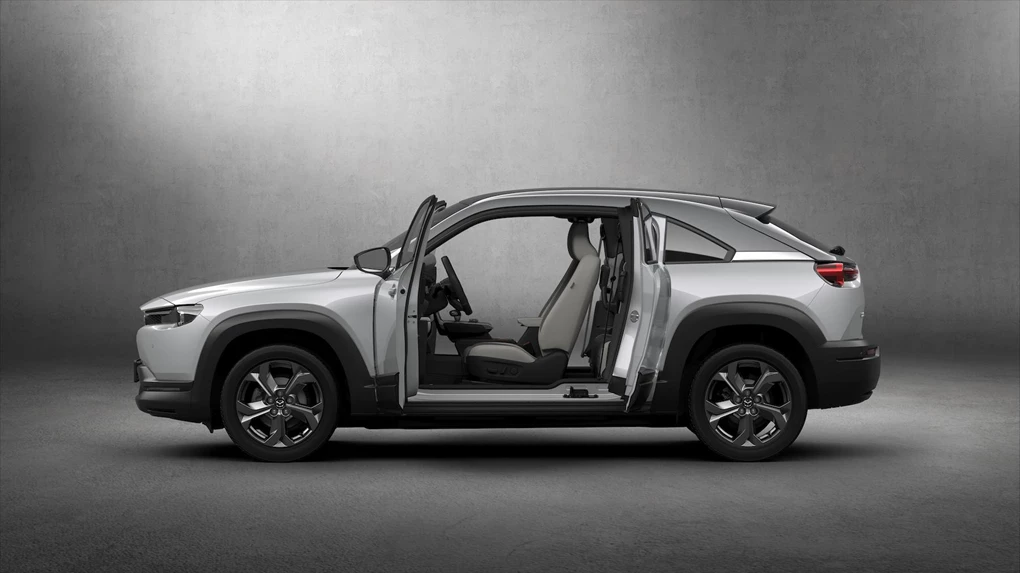 The MX-30 will not go in the UK until early in 2021, though it can pre-ordered on the Mazda website now. Further details on pricing and powertrain will be announced nearer to its launch date.