Aston Martin has revealed an Aston Martin Racing-inspired version of its four-door Rapide, which is fitted with an upgraded, naturally-aspirated V12 engine.
The Rapide AMR comes with retuned suspension, improved aerodynamics and carbon ceramic brakes to ensure that it can make the most of its 594bhp and 630Nm of torque.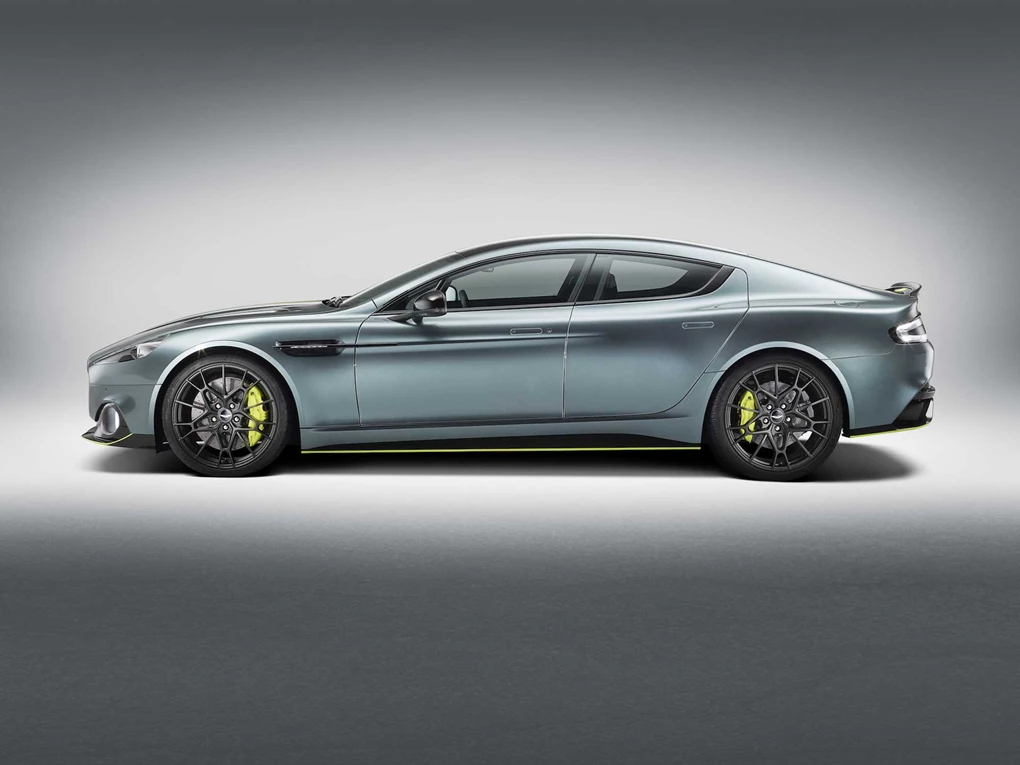 With that extra performance on board, the Rapide AMR can go from 0-60mph in 4.2 seconds and on to a top speed of 205mph.
Andy Palmer, Aston Martin president and chief executive officer, said: "AMR takes technology and inspiration from our motorsport programme to amplify the sporting prowess in our road cars which is clear to see in the Rapide AMR, Aston Martin's most extreme, 4-door sports car.
"With enhanced performance, sharper dynamics and more powerful design language, Aston Martin has taken Rapide to new and exciting extremes."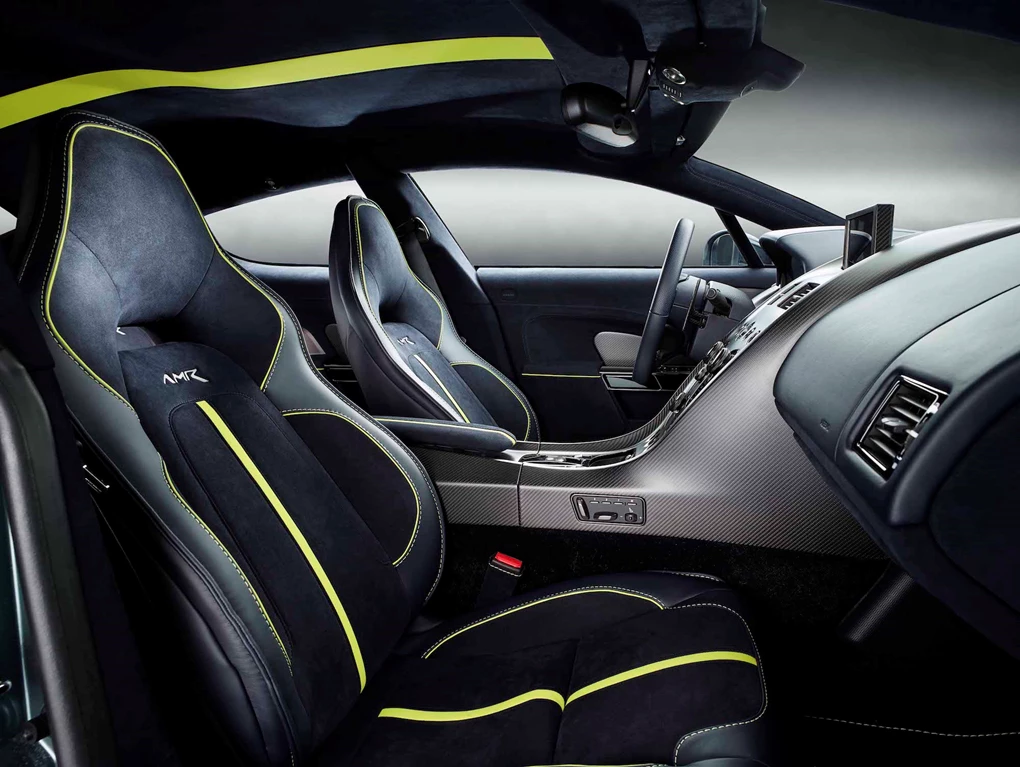 Originally displayed as a concept at the 2017 Geneva Motor Show, the production Rapide AMR looks mostly the same – with the front end defined by the large grille and circular, Zagato-like daytime running lights.
New aerodynamic bodywork has also been added, with new carbon fibre sills, front splitter, rear diffuser and boot spoiler included, while a quad-exhaust has also been fitted that produces "a raucous sound befitting of the AMR badge". Aston Martin also fits 21-inch alloy wheels. Large inlets have also been cut into the bonnet to aid performance also.
The Rapide AMR is available in three design schemes – Standard, Silhouette and Signature – with the top-end offering the definitive AMR look. It comes with the Stirling Green body and Lime Green accenting, including a centre stripe.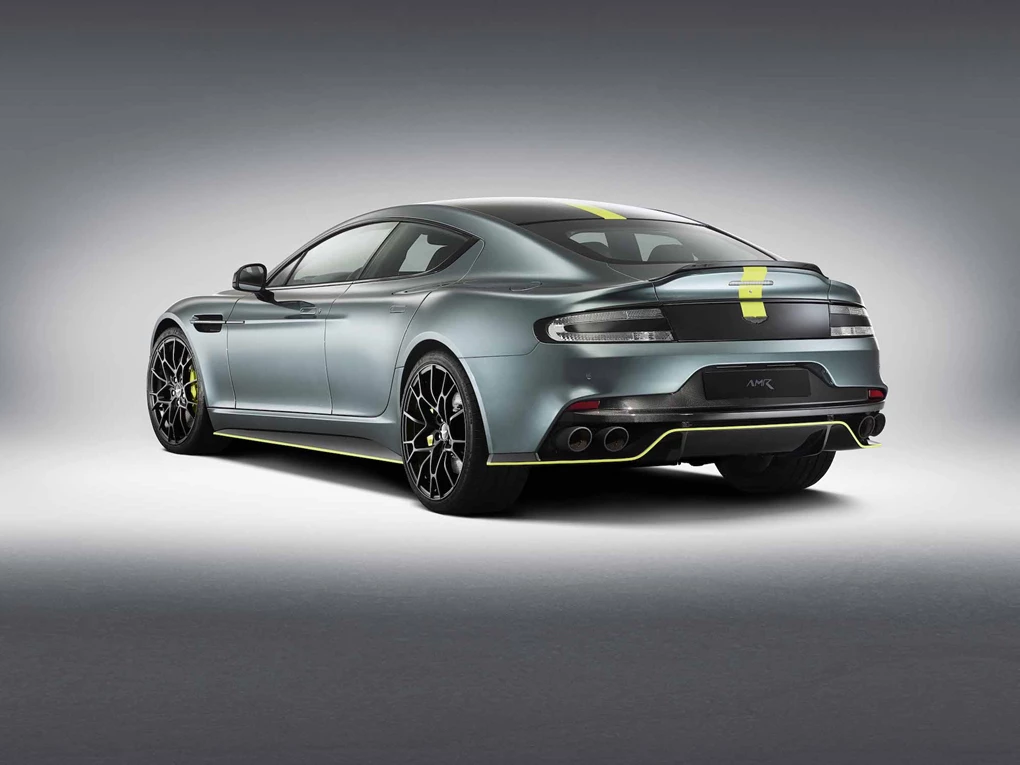 Inside, the Rapide comes with a carbon fibre centre console, Alcantara-trimmed seats, green or silver detailing and a steering wheel inspired by the one found in the limited edition One-77 from 2009.
AMR stands for Aston Martin Racing and recently it has started to bring its expertise to the road-going vehicles, with the DB11 AMR revealed last month.
Only 210 units of the Rapide AMR will be built, and prices start from £194,950. Deliveries for the model will begin in the latter part of the 2018.