Aston Martin has revealed a V8 version of its Cygnet city car at the 2018 Goodwood Festival of Speed.
With the original Cygnet an unexpected model to begin when it was released back in 2011, this customer-requested car comes as an even bigger surprise.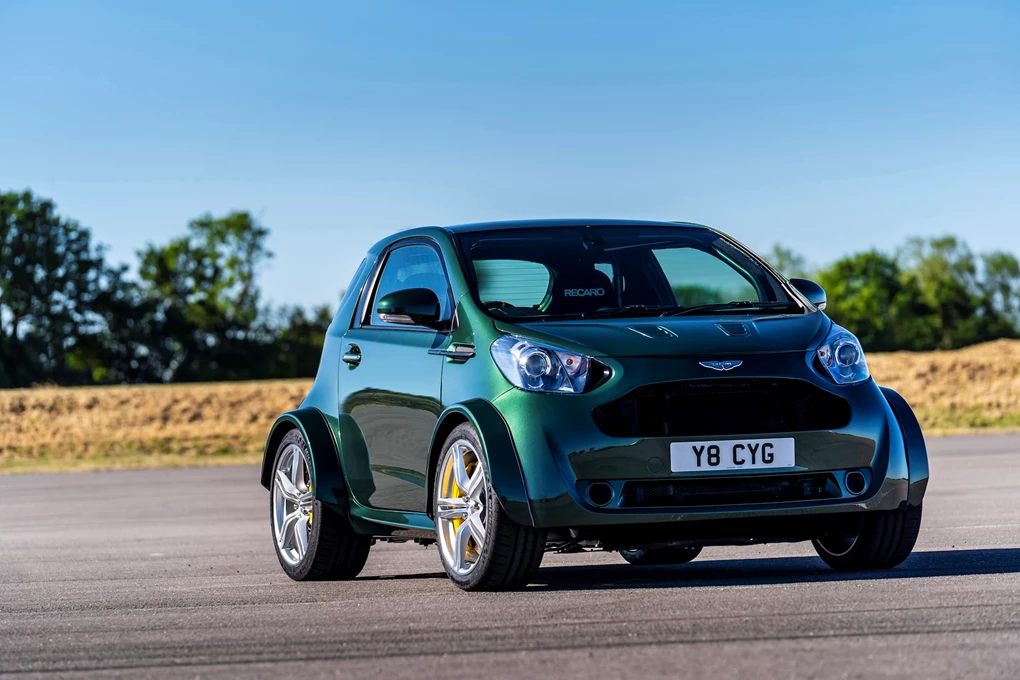 This unique car was built by Q by Aston Martin in conjunction with one of its customers, and the design department has somehow crammed a naturally-aspirated 4.7-litre V8 engine under the small bonnet.
Paired to a seven-speed automatic sports transmission, it's the same engine fitted to the Vantage S and produces 430bhp and 490Nm of torque. With the car weighing 1,375kg, that means a power-to-weight ratio of 313bhp/tonne and a scary 0-60mph time of 4.2 seconds.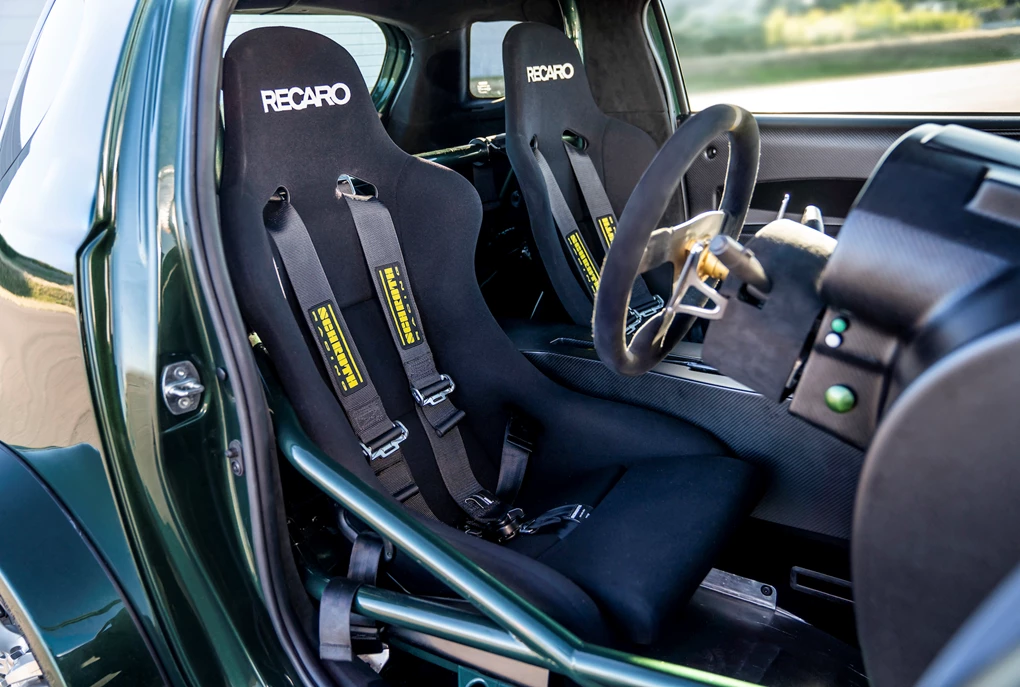 Top speed is a scarcely believable 170mph.
To make this car as sporty as possible, Aston Martin stripped out the interior and welded a roll cage to the chassis, fitted subframe and suspension elements from the previous Vantage and added a sports braking system.
The exterior design also got a makeover, with Q fitting flared wheel arches, 19-inch forged five-spoke wheels and a bespoke exhaust system.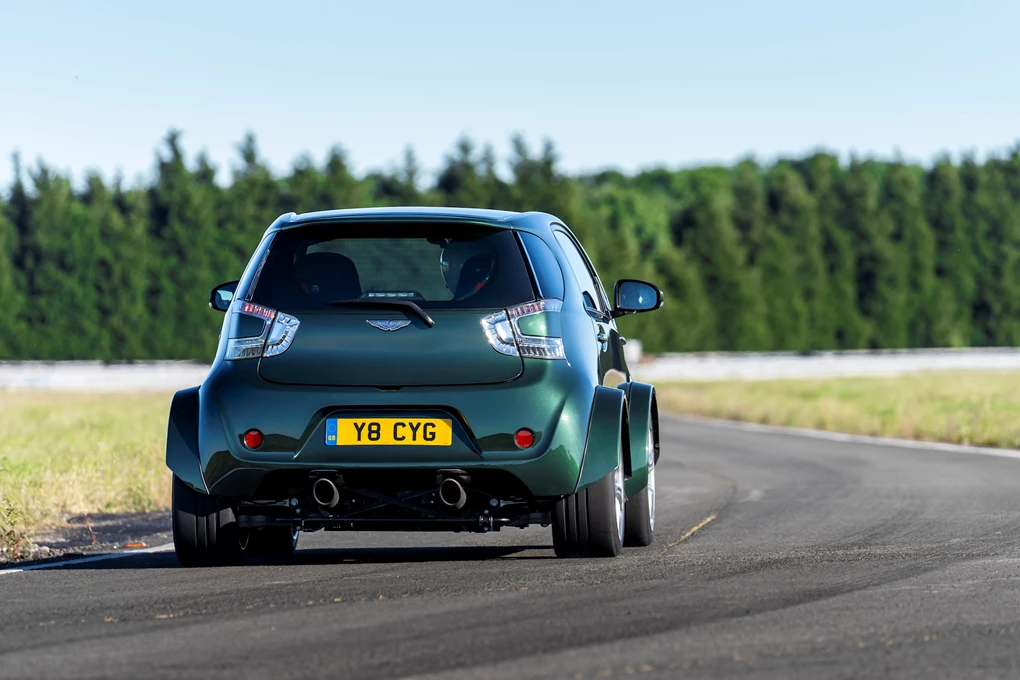 Aston Martin hasn't stripped all of modern features from inside though, as the V8 Cygnet still comes with air conditioning and two USB ports, as well as an alcantara-trimmed steering wheel and Recaro racing seats.
David King, Aston Martin vice president and special operations officer, said: "The V8 Cygnet shows the fun side of both Aston Martin and its customers.
"It is also a fine example of the engineering talent within the company as it's no small achievement to fit the Vantage's V8 engine so harmoniously into the Cygnet's compact body. I am sure that it will amaze and thrill people when they see and hear it on the hill at the Festival of Speed."
Based on the Toyota iQ, only 300 Cygnets were made in its two-year production run – with Aston Martin expecting to build 4,000 every year.