Aston Martin chose the Formula E Monaco ePrix as the setting to provide its first all-electric model its dynamic debut.
With the electric car being specifically aimed at the urban environment, Monaco's tight streets seemed like the ideal place for the Rapide E to make its first public demonstration.
Piloted by Aston Martin works driver Darren Turner, the model took part in two on-track sessions throughout the day.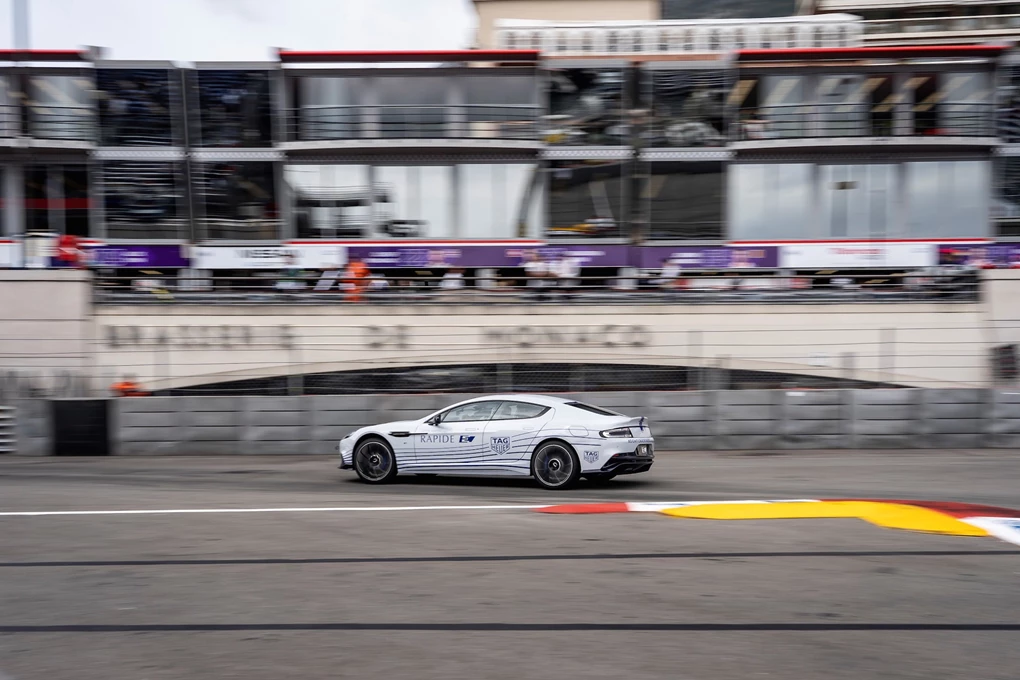 Andy Palmer, president and chief executive at Aston Martin Lagonda, said: "Rapide E is a defining product in Aston Martin Lagonda's history.
"Darren (Turner) is very lucky to have had the chance to demonstrate what Rapide E can do and I firmly believe that those who have already placed their name down for this special model, will be able to take pride in seeing the car run in anger for the first time".
The Rapide saloon – originally based on the DB9 – has been around for 10 years, but this new electric version puts a fresh spin on the model.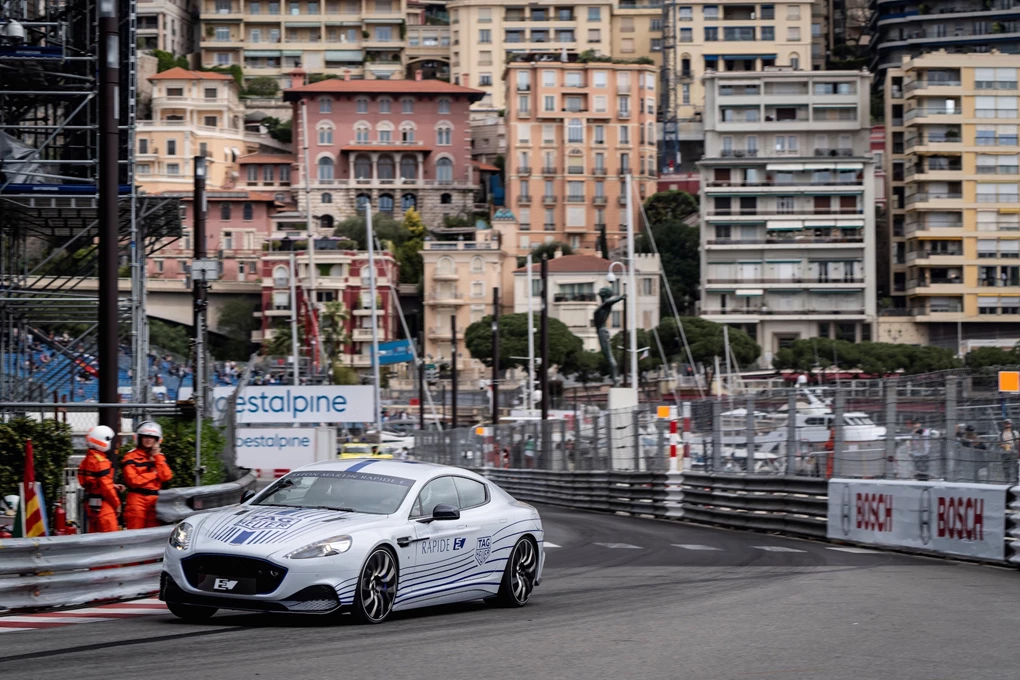 The twin rear-mounted electric motors produce 604bhp and 950Nm of torque, which makes the new electric Aston Martin the quickest version of the Rapide ever made, and even more so than the 6.0-litre V12 that typically lies underneath the model's bonnet.
Just 155 Rapide Es are being built, as the luxury saloon's production run draws to a close, as Aston Martin begins to develop its Lagonda brand, which is set to be the firm's electric subsidiary. Production of the model will start later in the year at Aston Martin Lagonda's new production facility in St Athan, Wales.