Aston Martin has unveiled a new limited-edition version of its DBS Superleggera, which celebrates 50 years since the first supersonic passenger airliner Concorde took to the skies.
It's another in Aston Martin's 'Wings Series', which celebrates famous aircrafts – previous celebratory models being a Vanquish marking the Red Arrows and a V8 Vantage S marking the Blades aerobatics team.
This latest special edition was commissioned by Aston Martin Bristol, with just 10 examples being produced by Aston Martin's bespoke 'Q' division.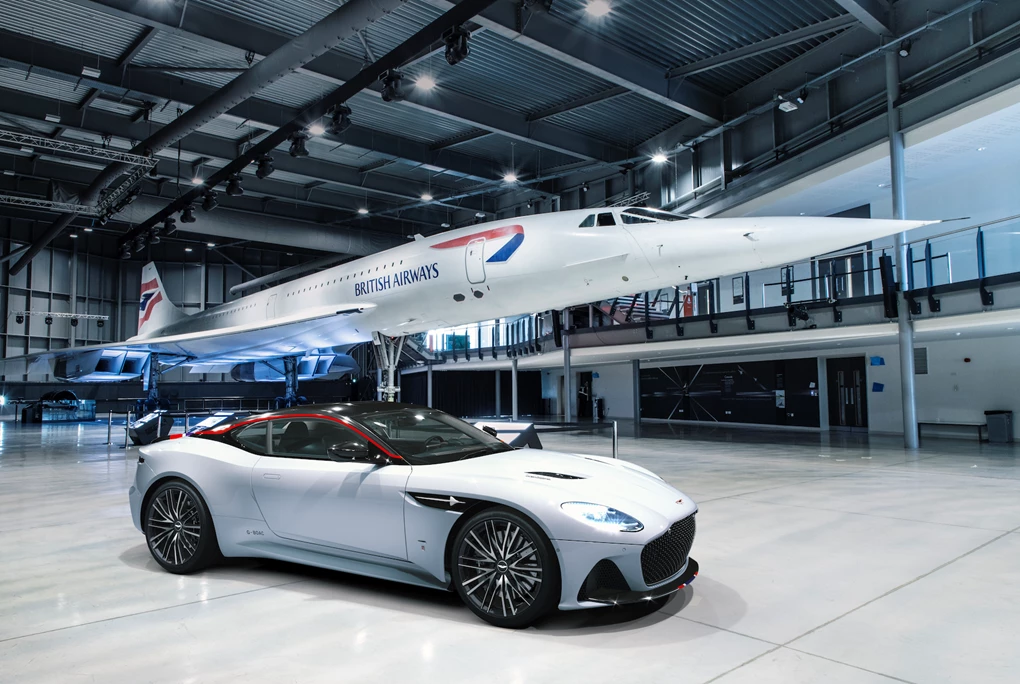 The exterior features detailing made from solid aluminium, 'Wings' badging and unique identification plaques. It's even more bespoke on the inside – featuring Concorde logos on the front seats, a unique Alcantara headlining with a sonic boom graphic etched into it and paddle shifters milled from the same titanium that was used in Concorde's compressor blades.
As well as celebrating the 50th anniversary of Concorde, these DBS Superleggeras also mark British Airways' centenary – the airline being one of two operators to fly Concorde. For this, it featured red detailing from the firm's logo, which appears on the roof, aero blade and rear diffuser.
Marek Reichman, executive vice president of Aston Martin said: "It's only fitting that our great British sports car brand marks the achievement of the incredibly dedicated, talented and ambitious teams of British and French scientists, engineers, designers and aircraft workers who made Concorde, and supersonic air travel, a reality in our skies 50 years ago.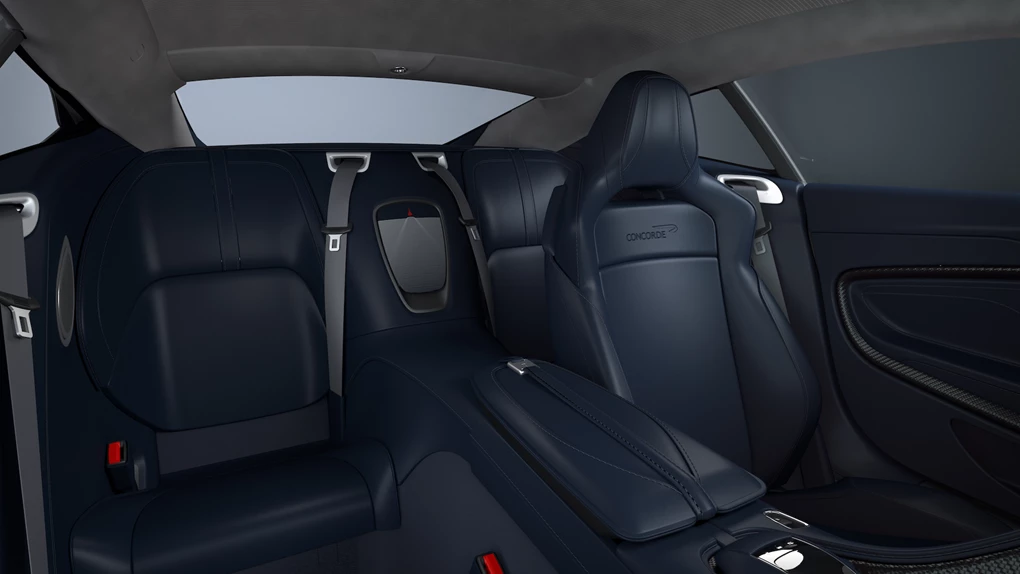 "Using the DBS Superleggera as our starting point, and with the support of the talented personalisation experts in the Q by Aston Martin service to draw on, we have been able to subtly and sympathetically enhance and highlight some of the car's most notable features while preserving the elegance, style and sheer brutish road presence for which the Aston Martin DBS is rightly known."
The model's feature the same superb 715bhp 5.2-litre twin-turbo V12 as every other DBS Superleggera – enabling a 0-60mph time of 3.2 seconds and a top speed of 211mph, and while pricing hasn't been confirmed, it's rumoured to cost nearly £100,000 more than the regular version's £225,000 price.