Traditionally premium German manufacturers have ruled the company car market, with many drivers choosing upmarket options as their fleet car of choice.
It's the executive market that they tend to look at, too, with the Audi A6 and BMW 5 Series being two key models here. But which takes the executive car crown? It's time to take a look…
Driving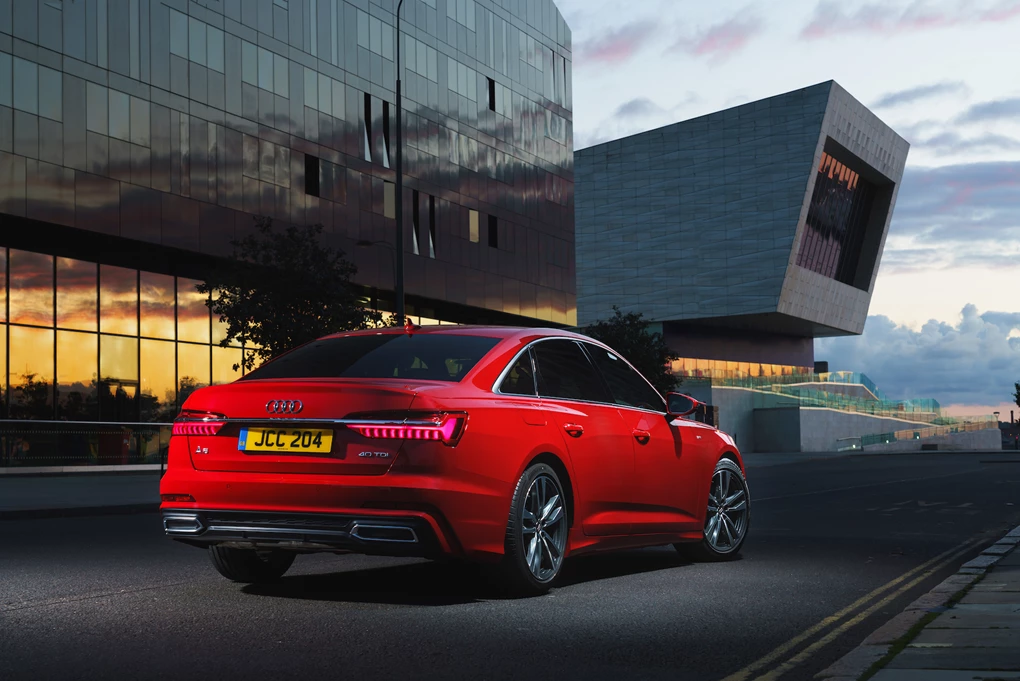 BMW has always been a manufacturer known for being the firm that delivers some of the best driving around, and the 5 Series continues to excel in this area. Even in M Sport trim with a sports suspension setup, the ride remains comfortable and compliant – effortlessly covering miles with ease. However, it is also surprisingly good fun to drive, even when equipped with a four-cylinder diesel engine, it is remarkably agile for a sizeable executive car.
Sadly, the Audi A6 can't compete – it's neither as sporty nor as comfortable, while the diesel versions come with a dim-witted automatic gearbox that takes the edge off the experience.
Engines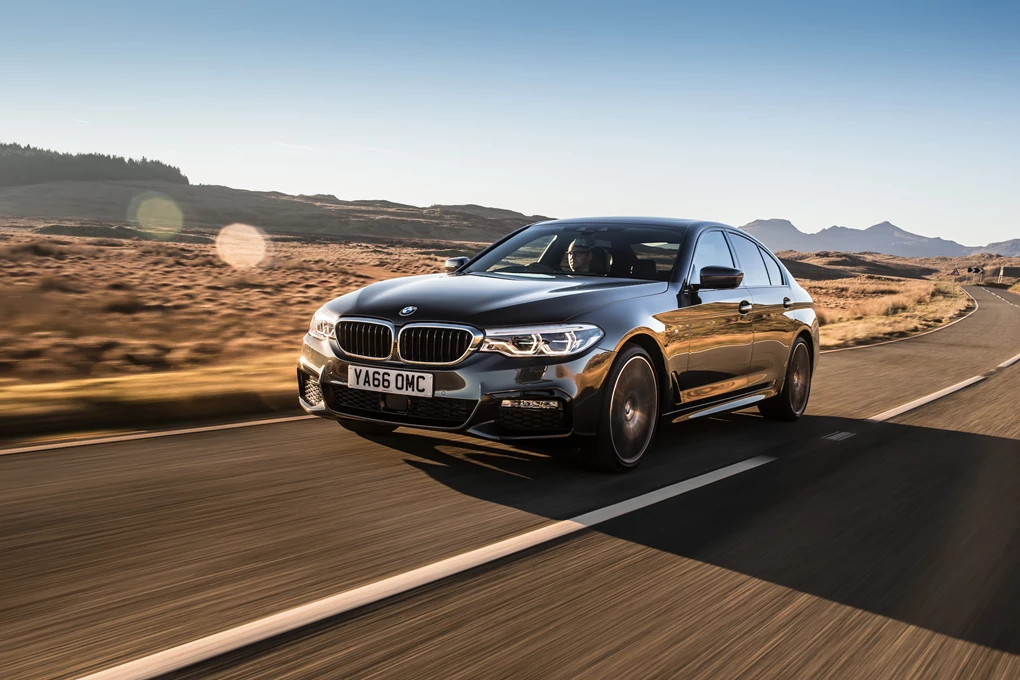 Get a Audi A6 Business Deal
Both the A6 and 5 Series continue to excel when they're fitted with diesel engines, with the BMW available with a 187bhp 2.0-litre (520d) and a 261bhp 3.0-litre (530d) unit.
Diesel options on the A6 include the 40 TDI and 50 TDI – the former utilising a 201bhp 2.0-litre and the latter a 282bhp 3.0-litre option.
But if you're looking for a petrol model, you have more choice with the 5 Series, with options including the 520i, 530i and 540i, which feature power outputs of 181bhp, 248bhp and 335bhp respectively. The A6 has less choice, with options limited to 242bhp and 335bhp 2.0- and 3.0-litre options.
However, the 5 Series also has a trick up its sleeve, because you're also able to choose it with a petrol-electric plug-in hybrid powertrain, which can travel on electricity for 41 miles. With these having low company car tax, emissions and the possibility for low running costs, it's not surprising this has become such a popular company car choice. While an A6 plug-in hybrid is on the way, for the time being the 5 Series is the compelling option here.
Looks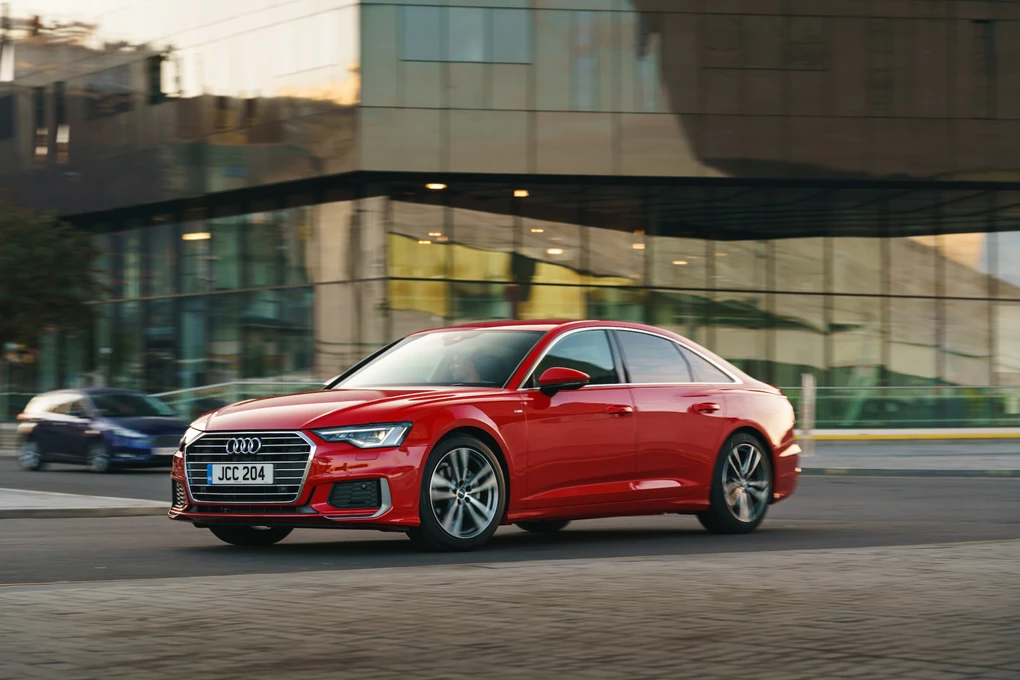 Both the 5 Series and A6 are very appealing premium-looking models – each asserting BMW and Audi's design languages well. The BMW is the older of the two cars as it's been on sale since the end of 2016, but it has aged well and continues to look fresh.
The A6, though, is the fresher of the two cars as it asserts the design language from the flagship A8 – meaning it gets the same fancy LED lights, large front grille and a far sleeker design. While both cars look the part, the fresher aesthetic of the A6 takes our vote.
Practicality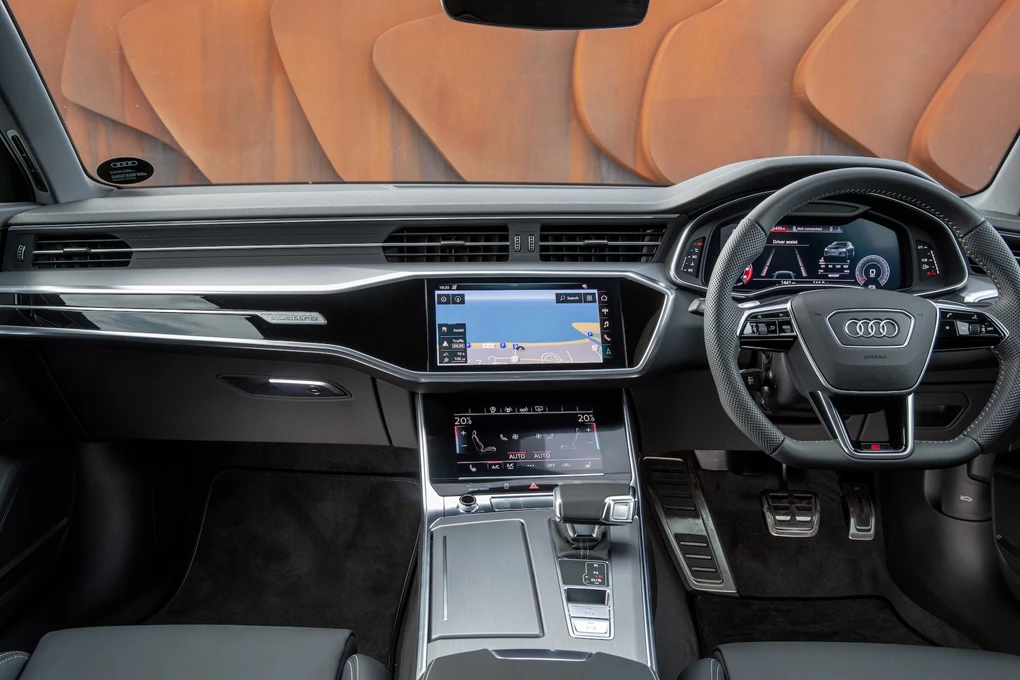 Get a BMW 5 Series Business deal
Both of these models are available with far more spacious estate versions, though here we're looking at the saloon versions of each car.
They are remarkably closely fought in this sector – each offering a generous 530-litre boot, though with a narrow opening that is par for the course of any four-door model. Interior space is exactly what you would expect from an executive car, too, with plenty of rear seat space and an airy-feeling cabin on both parts. Each is certainly appealing if you're able to use your company car for personal use with your family.
Value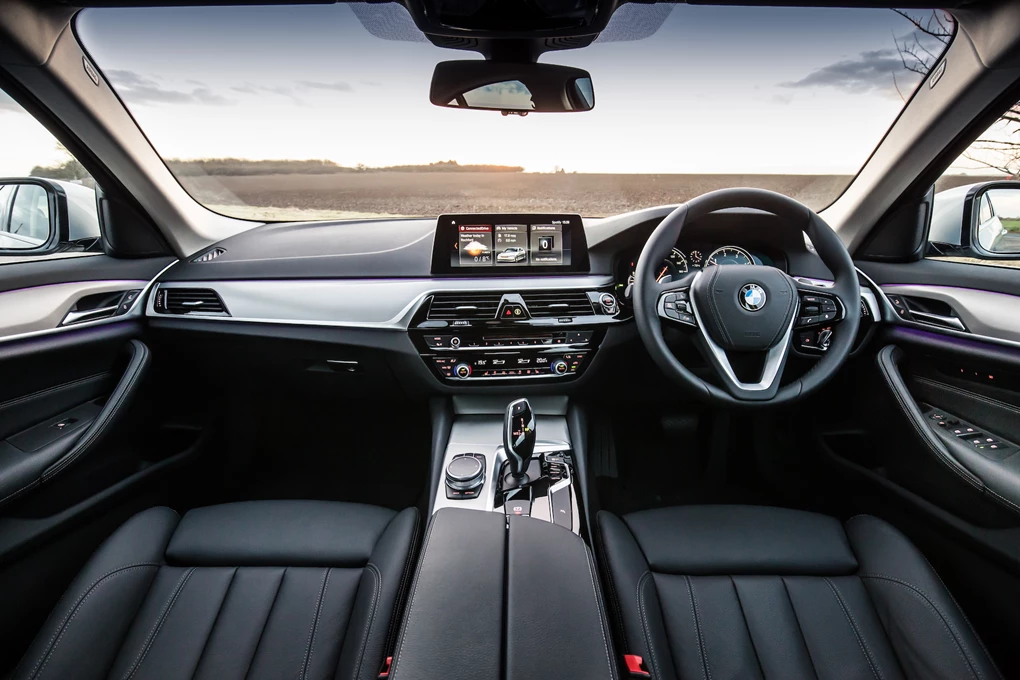 In terms of the price itself, the BMW 5 Series is the cheaper model, with prices starting from £37,640, next to the A6's £39,375. It's worth remembering that larger engine of the A6 means that it is a bit more expensive.
Both cars also come well-equipped, with LED headlights, front and rear parking sensors and a large touchscreen coming as standard on each, though the Audi gets a second supplementary touchscreen to give the cabin a techier feel.
Verdict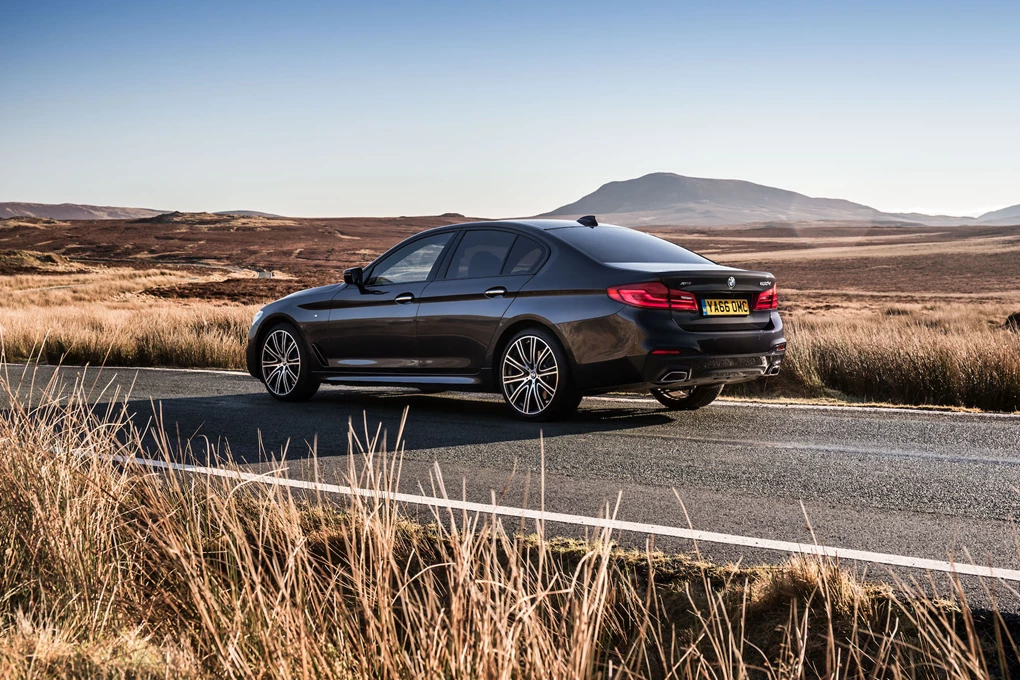 The Audi A6 and BMW 5 Series are both fantastic executive cars that offer a fantastic design, a stunning interior and excellent practicality. There really isn't much to separate them, and you're unlikely to be disappointed with either. However, the BMW is our favourite here, as alongside all its other many credits, it manages to be fun to drive, as well as comfortable at the same time. There isn't another better executive car on sale today.