Audi has launched a new 'e-tron Charging Service' for its electric SUV and plug-in hybrids.
It's the first UK car manufacturer to launch a one-card service, which enables access to a third of the public charging infrastructure, as well as chargers throughout Europe.
The German manufacturer has already teamed up with 18 charging point operators across the UK – some key names being Ionity, Pod Point and Source London. There are further plans to team up with additional providers to expand the service available to drivers of Audi's electrified models.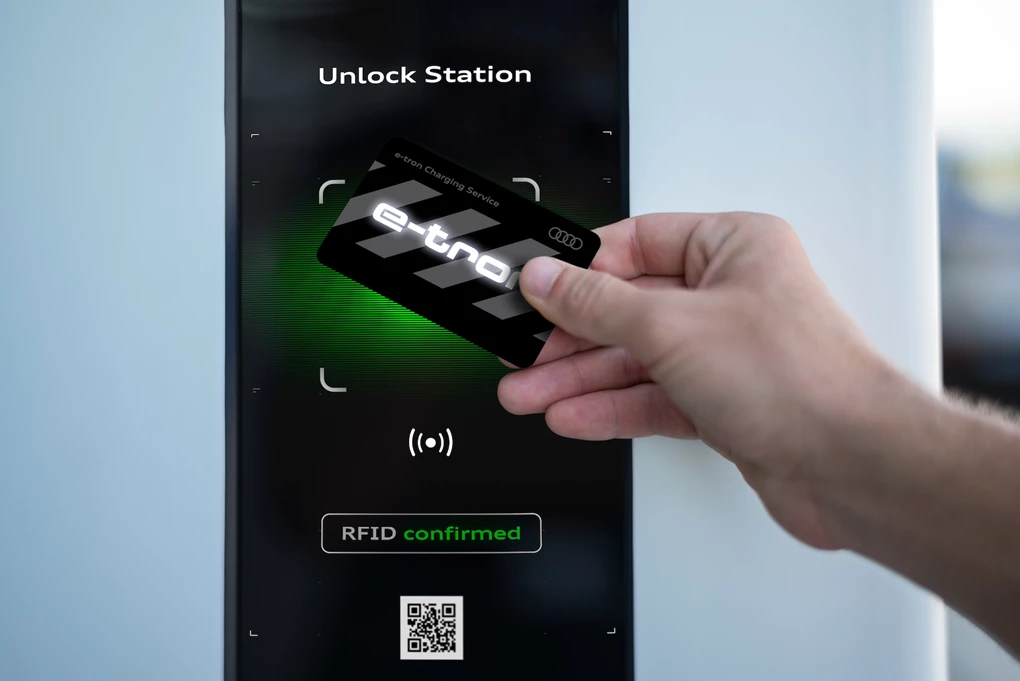 Key to the new Charging Service is a contactless RFID card, which unlocks the chargers of the 18 providers' plug-in points. It saves electric car owners having to sign up to individual charge point providers – increasing the ease of use for EVs.
Audi is offering two different tariffs for its electrified models – a City one and a Transit one. City is aimed at drivers who cover shorter distances, and particularly those that use plug-in hybrids.
Signing up for this costs £4.95 per month, though drivers will then have to pay a standardised 30p and 39p to top-up their cars at AC and DC rapid-charging points, respectively.
See Available e-tron deals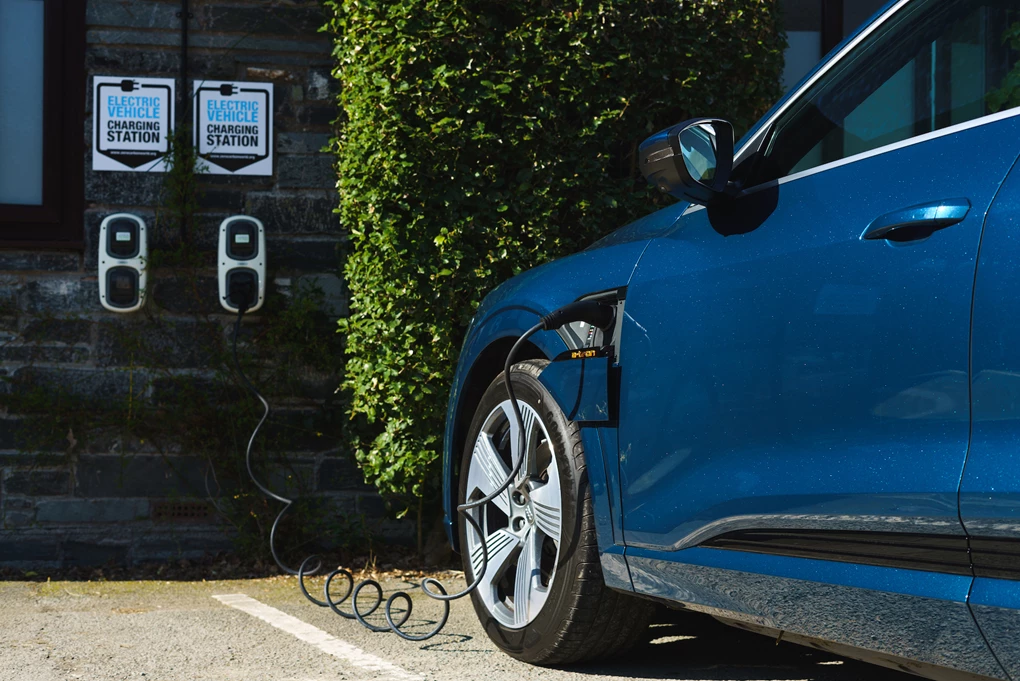 The 'Transit' is targeted towards those driving longer distances, which increases the price to a stepper £16.95 per month. This includes access to Ionity's ultra-rapid 150kW, which are some of the few chargers able to support the Audi e-tron's maximum charging capacity rate.
Using these costs 28p per kWh – a 60 per cent saving on the typical tariff. You also gain the same access to the City tariff to do this, too.
Audi says charging is as simple as tapping the card against the point, while charging locations can be found using the car's main infotainment system and also the myAudi app.